Kerala has been selected among CNN Travel's 19 places to visit in 2019  has much more to offer than only those usual looks of green trees in hill stations, backwaters and lush fields. You will find a different type of uniqueness in the natural beauty there. Here is the complete list of best things to do in Kerala with Photos for any traveller who is planning to visit Kerala.
1. Walk & take a photo at the Tea Gardens in Munnar
The hill station of Munnar is well known for its verdant hills with tea plantations and this is among the best photo opportunities in Kerala. The tea gardens make a memorable background for honeymoon and family photographs. Backdrops of greenery from the tea gardens of Munnar and silvery mist among the mountains form a perfect setting for photography along with other tourist spots in Munnar. Many of the tea estates may not allow trespassing and you may have to seek permission before photographing.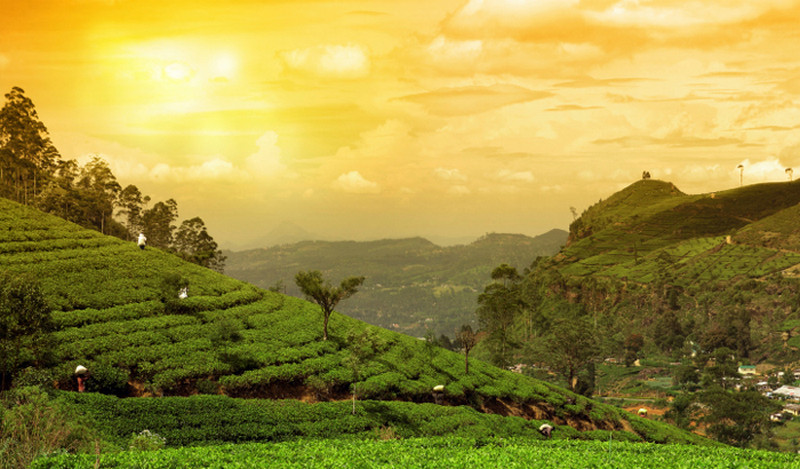 2. Eat the World's Best breakfast
Rated as the world's best breakfast by Travel & Leisure magazine, Kerala's healthy breakfast is cooked with pure, fresh and seasonal local natural ingredients. Begin your day with Uppma, Masala Dosa, Puttu, Idly and Appams. Appams are recommended with vegetable stew or meat/chicken stew.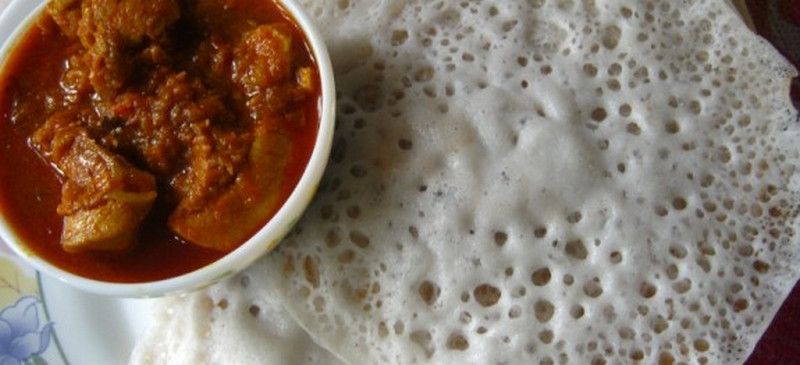 ALSO SEE – Best Time to Visit Kerala
3. Wander through the Paddy fields in Kerala
Get a different strolling experience by walking through green paddy fields. Wandering through these fields, feeling the mud and water on your feet, gives a unique feeling especially in the mornings and evenings.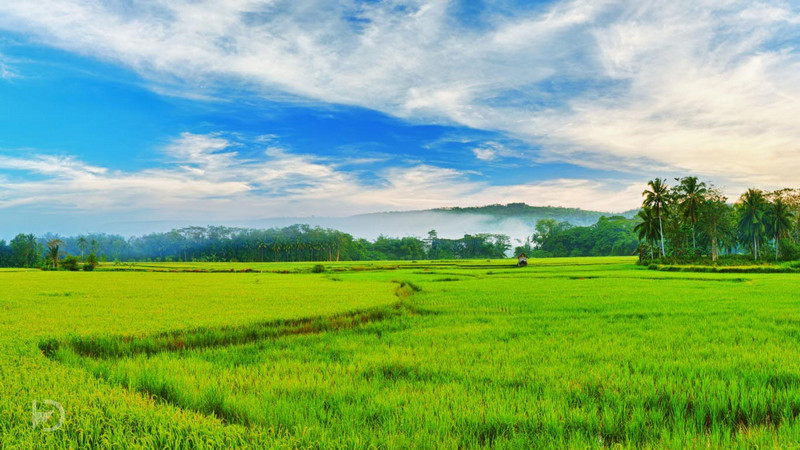 4.  Sip Tender Coconut Water from Roadside
Sipping the cool, fresh and healthy tender coconut water on a hot summer day will rejuvenate you and keep you active throughout the day. Its tender, white, nutritional pulp is also a strong nutritional diet.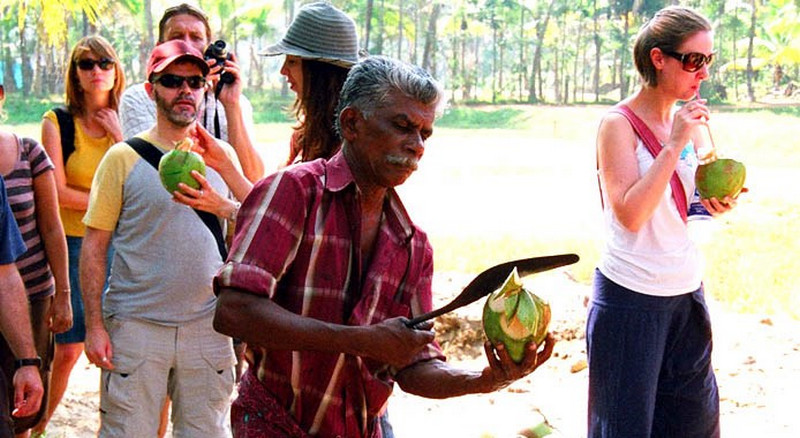 5. Enjoy Beauty of Backwaters in a Houseboat
Explore the backwaters of Kerala in a houseboat. It is literally a floating house. The houseboat has the comforts of a house with bedrooms, a dining area and a lounge. The glass walls let you get a clear view of the surroundings while sailing on the backwaters. Best Things to do in Kerala houseboat include enjoying traditional Kerala food, fishing, canoeing etc and candlelight dinner, flower arrangement and cake cutting etc are also organised for honeymoon couples in a houseboat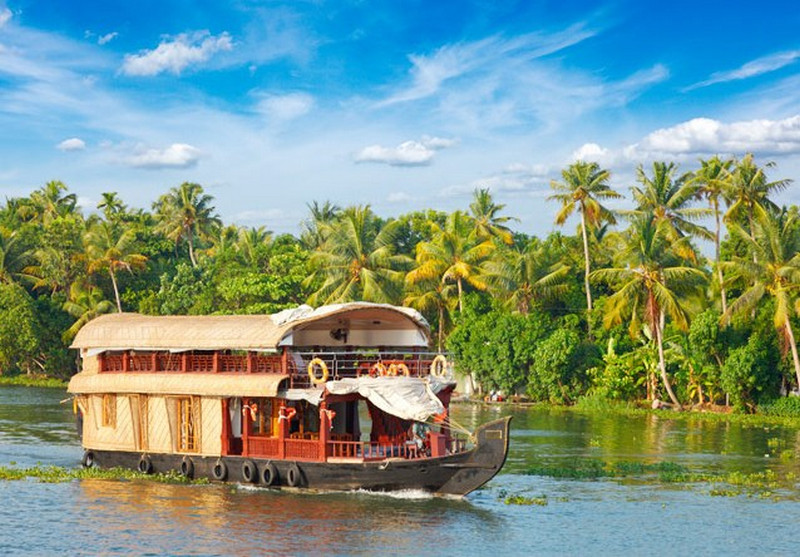 6. Watch Snake Boat Racing
Watch snake boats race at Alappuzha – a place in Kerala. Feel the excitement of the racers and the enthusiastic crowd that shout, cheer, wave and clap with great competitive spirit while watching the Nehru Trophy Boat Race. You could get a first-hand experience of the race by renting a snake boat and participating yourself as well and this is among the best things to do in Kerala in September.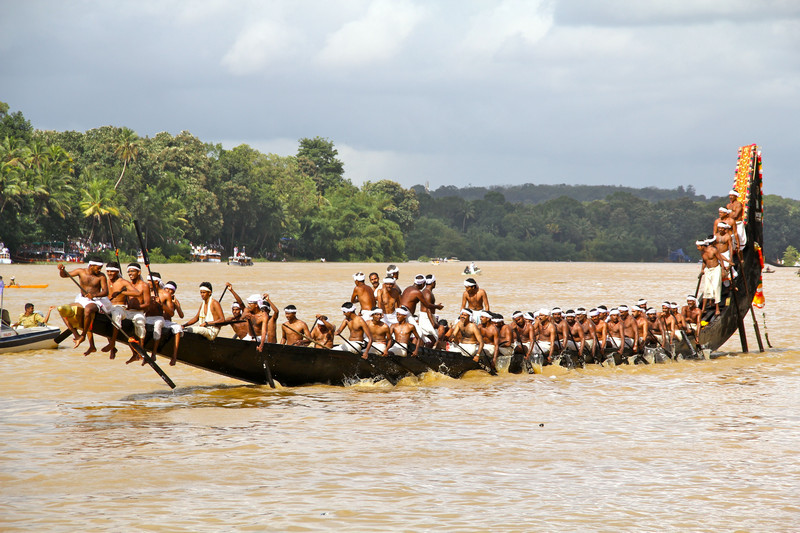 7. Explore Village Life along the backwaters
Get a closer look at the village life in Kerala through a backwater village tour. Ride on a bullock cart. Meet with the locals and explore their lifestyles. Enjoy homemade food made by them and take away traditional recipes. Chill with the adorable naughty kids who love to entertain.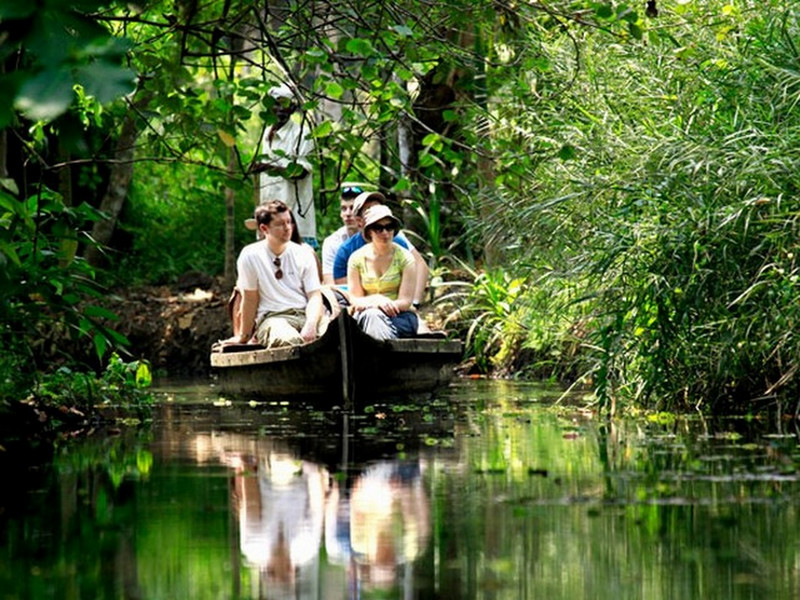 8. Travel through World's first solar-powered Airport
Cochin International Airport which is the biggest and busiest airport in Kerala received The United Nation's 2018 Champions of the Earth Award for becoming the world's first solar power airport. The entire airport is powered by solar energy; from the announcement systems, to the digital displays to conveyor belts. The hot and sunny climate in Kerala has generated a surplus of energy which Cochin airport can utilise for when sunshine is not present.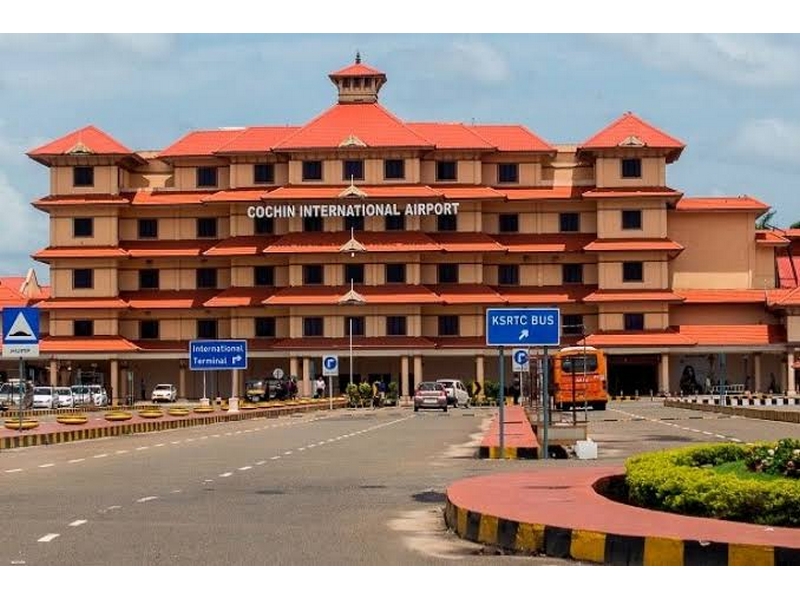 ALSO, SEE – Airports in Kerala-Helpful guide for tourists visiting Kerala
9. Eat a  Sadya from a Banana Leaf
Sit cross-legged on a mat and get the traditional sadya (Kerala's lunch) served with rice, pickles, vegetarian dishes, pappadam and payasam. Sadya is enjoyed when eaten with your hand and not cutlery. Sadya is a pure vegetarian meal served on a tender banana leaf and is usually served during Onam. However, most of the hotels in Kerala serve Sadya for lunch if you can make a prior request.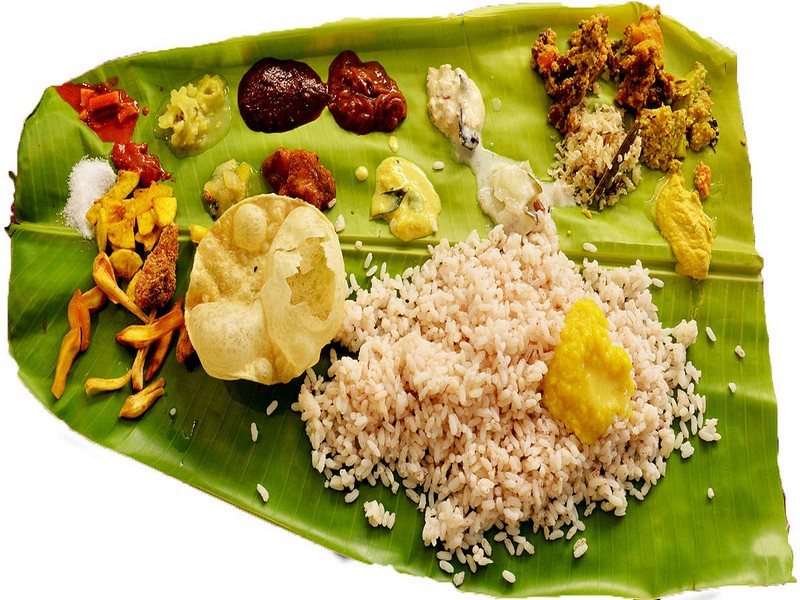 10. Fish with Chinese Fishing Nets at Fort Kochi
Fishing using the Chinese Fishing Nets in Kochi is another one of a kind experience. It is a unique and unusual method of fishing. Chinese Fishing Nets are fixed land installations. Operated from the shore, these nets are set up on bamboo and teak poles and held horizontally by huge mechanisms, which lower them into the sea. They are counter-weighed by large stones tied to ropes and tourists can also participate with fishermen in the fishing. The original Chinese fishing nets here originated from the court of Kublai Khan, a Mongolian King.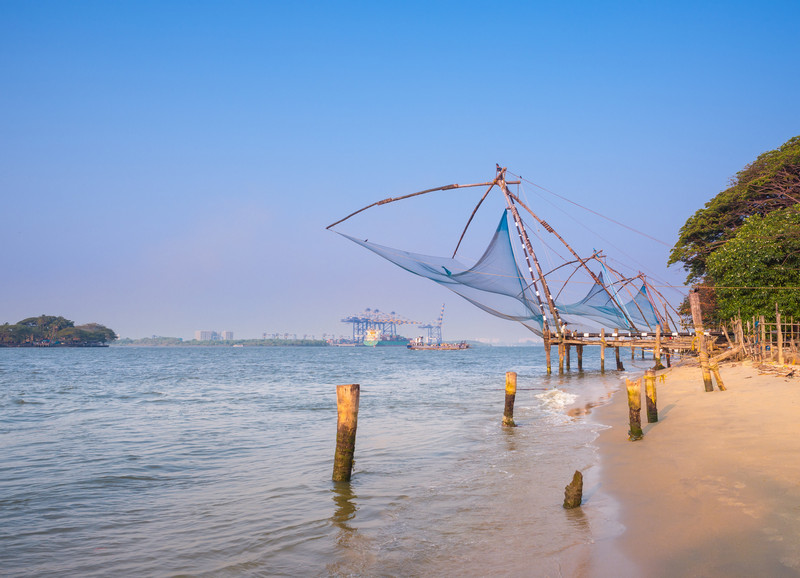 11. Drape a Kerala Saree
Women can surprise their partners by draping the elegant and traditional Kerala saree. The saree with a golden zari border is woven on a traditional handloom. A photoshoot in Kerala traditional wear is something you can have to carry the memories of your Kerala trip and also to show friends and family back home and is among the best things to do in Kerala.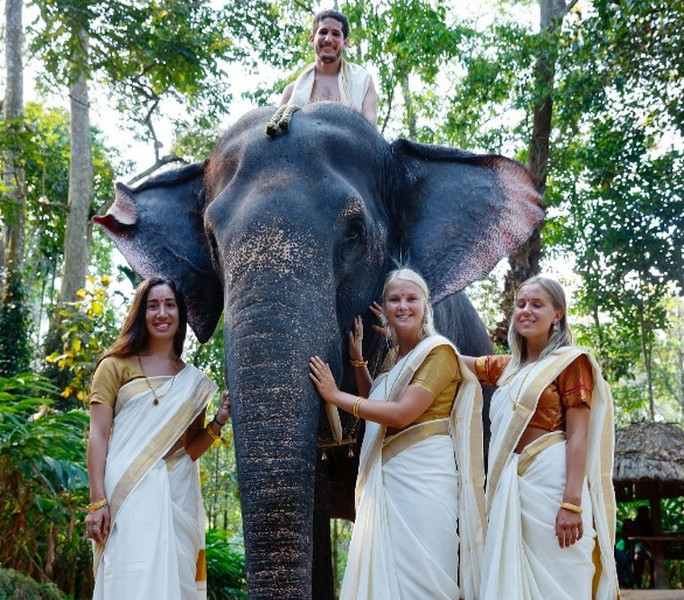 12. Ride on an Elephant
Yes! No bike riding or car driving, but an elephant ride! Feel like an emperor of old times, arriving on an elephant to meet his subjects. Pretty cool! Elephant ride is a must if you are planning for a visit to Kerala and among the best things to do in Munnar and Thekkady.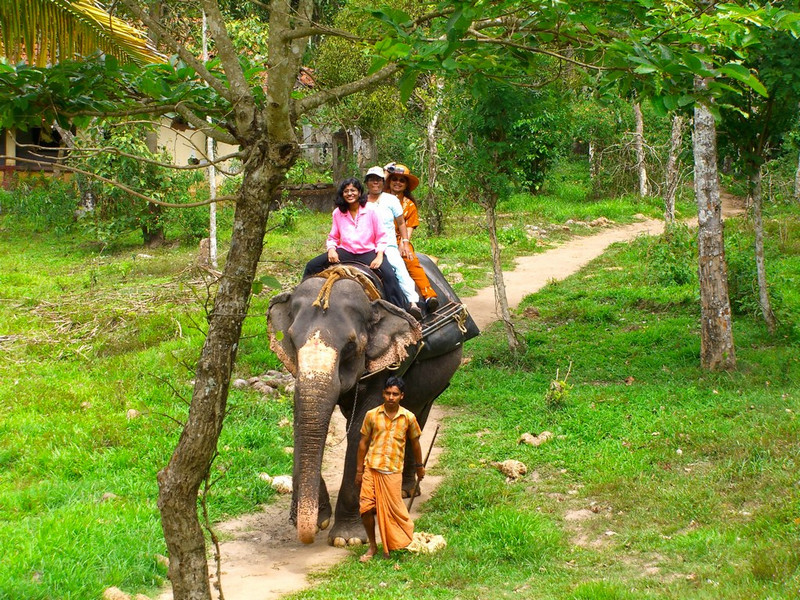 13. Watch birds in Bird Sanctuaries of Kerala
We are not talking about just crows and pigeons (however, you will find them too), but the natural beauty preserved in the beautiful and precious birds in the bird Sanctuaries of Kerala like the Kumarakom bird sanctuary and the Thettekad bird sanctuary. You can spot birds like Grey-headed Bulbul, Wynaad Laughingthrush, Malabar Grey Hornbill, Malabar Parakeet, Nilgiri Wood Pigeon, White-bellied Treepie, Nilgiri Flycatcher, Rufous Babbler, Malabar Lark and Crimson-backed Sunbird.
14. Feel the monsoon rain
Get drenched in the monsoon rain and sip a cup of hot masala tea. Feel the raindrops in your palm. Watch the rain from your room or balcony and enjoy the music of the rain when it hits the roof and the leaves. The smell of the earth when the rain first falls on dry land is something divine. The music, mood and scent of the monsoon is one awesome romantic experience you shouldn't miss.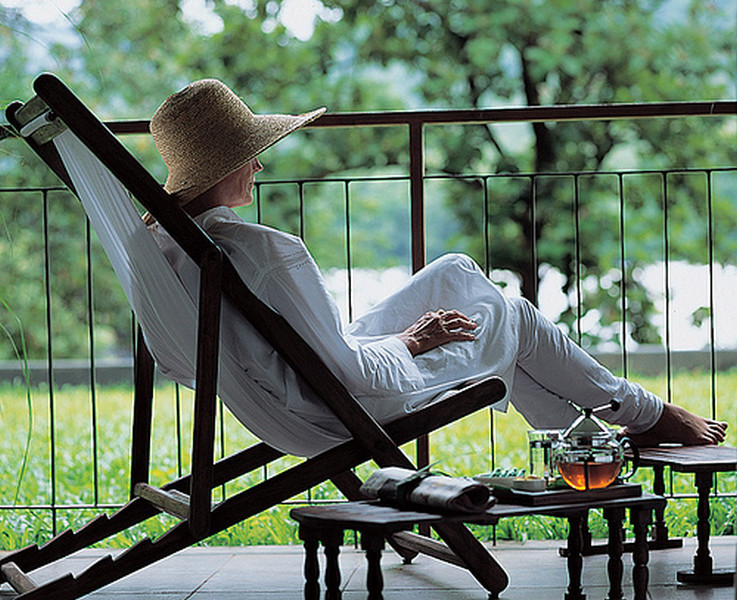 15.  Get an Authentic Kerala Ayurveda Massage
Get an Ayurveda massage from expert masseurs. It is a very soothing and relaxing experience for your body, mind and soul. Monsoons are the best time to get an authentic Ayurveda massage. Traditionally, this is the right time to take a treatment in Ayurveda, as the climate is suitable for treatments like Abhyangam, Ilakkizhi(Patrasweda), Podikkizhi (Choornasweda), Panchakarma, Udvarthanam (Herbal powder massage), Navarakkizhi, Ksheeradhara, Thakradhara and Pizhichil for any kind of ailments and the flora and fauna are abundantly available for any kind of Ayurveda treatment in monsoon. Ayurveda massages are the best things to do in Kerala in June, July and August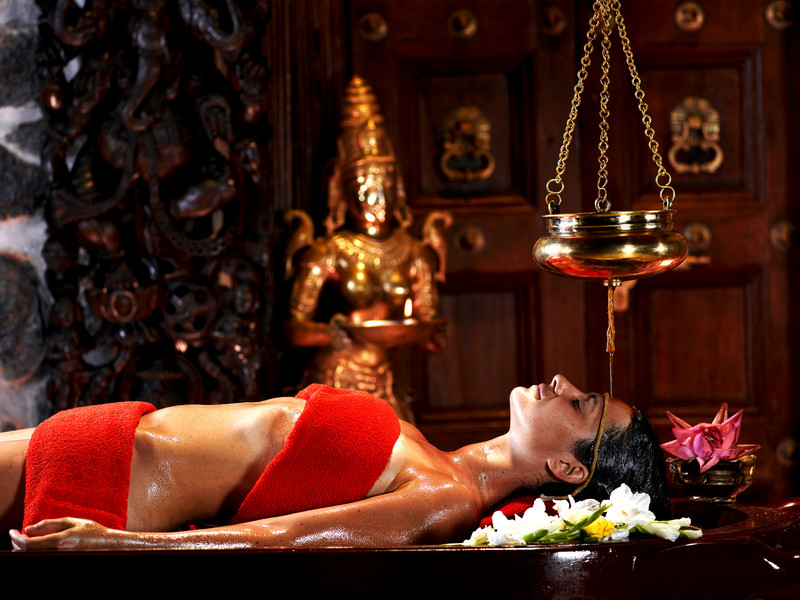 16. Explore Kerala from a Homestay with a local touch
You can explore Kerala by staying in a Kerala Homestay with a local family. This will offer you a chance to watch a Kerala family and local traditions up close through close encounters with food, people and locality. There are colonial bungalows and heritage buildings as homestays that have retained the exteriors but have the most comfortable amenities internally to ensure the convenience of guests.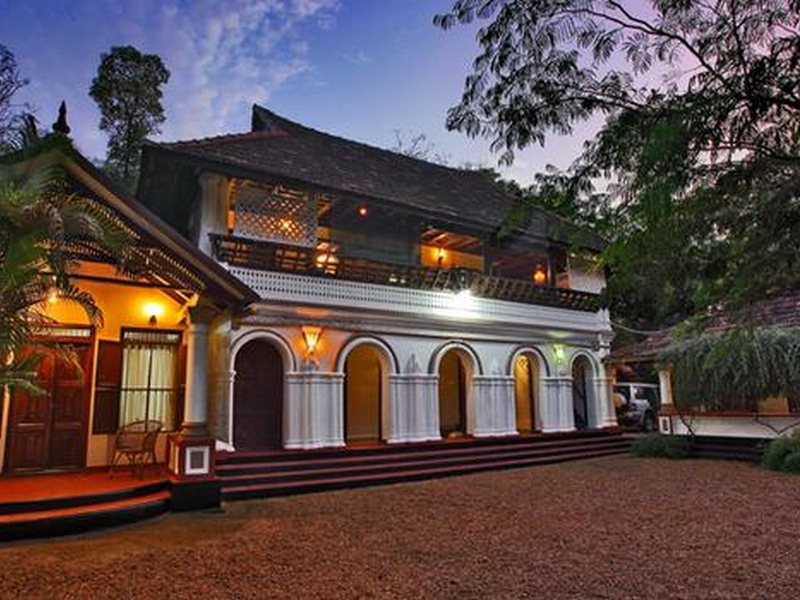 ALSO, SEE – Top 15 Best Home-stays in Kerala for all budgets
17. Listen to temple Music
The temple music, also a part of the native's prayers and festivals and it feels like hypnotizing the listener. Kerala is famous for Panchavadyam which is a temple art and which means an orchestra of 5 native instruments like  elathalam ,  timila, suddha-maddalam, Kombu and  edakka.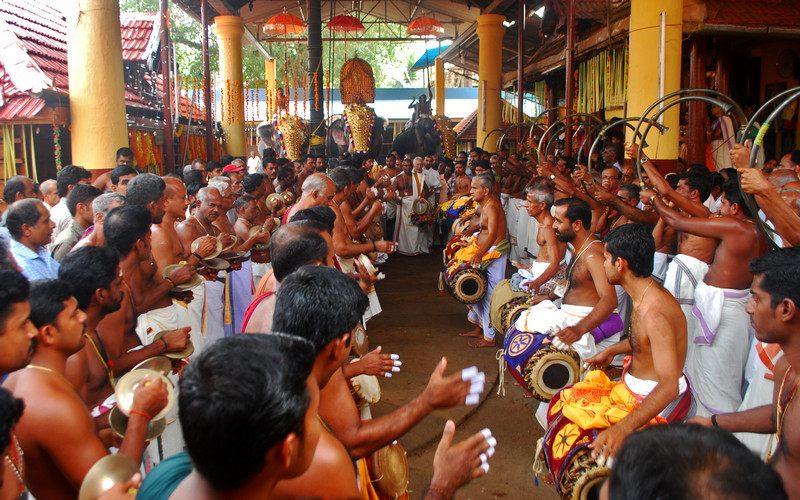 18. Visit Local Markets
The packed crowds, high pitched voices of merchants and vehicles, people jostling to view items, aromas of food wafting in the air—there is no denying that the best and most honest taste of any place comes from its local markets. The local markets in Kerala are like small stalls of everyday things including food items, fresh vegetables, juices, fruits, fish and meat. These can be visited to buy any specific food item or something for daily use like a knife, forks etc.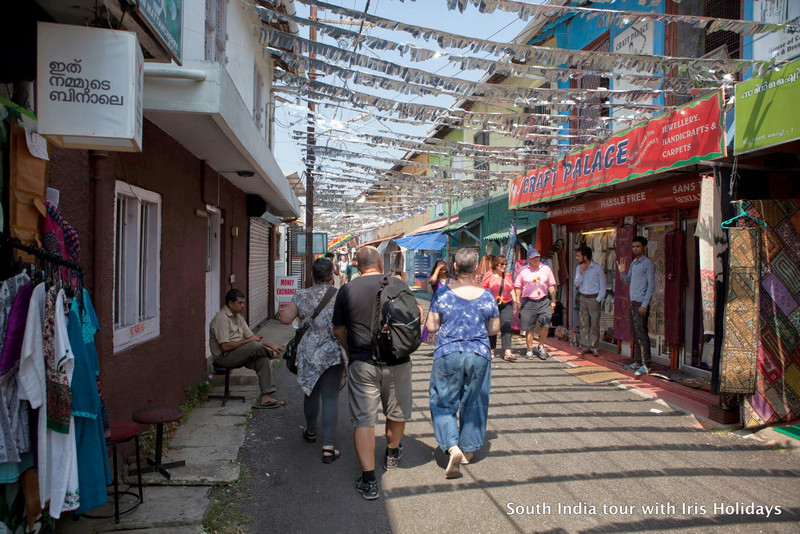 19. Eat Bananas
The bananas in Kerala are quite noticeable and different in their size, shape and somehow colours. They're long, small, tall bananas and also many 'banana special' dishes and items like a banana milkshake, banana ice cream etc.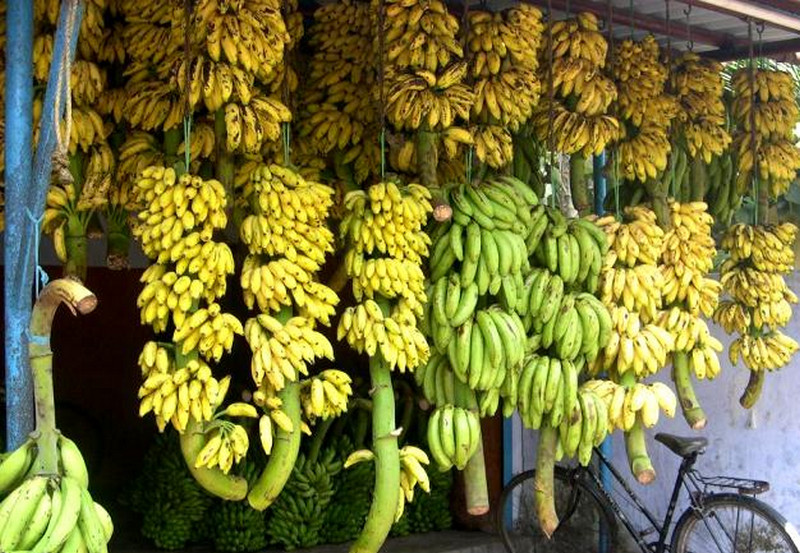 20.  Watch the Bullock Race
You may have watched the car racing many times but don't forget to watch the interesting bullock race which will truly entertain in a different and unique way called Maramadi which is a way celebration that doesn't involve torturing and killing poor animals. Maramadi takes place in flooded rice fields and is among the best things to do in Kerala in August, which makes it infinitely more entertaining for the crowds watching from the sidelines.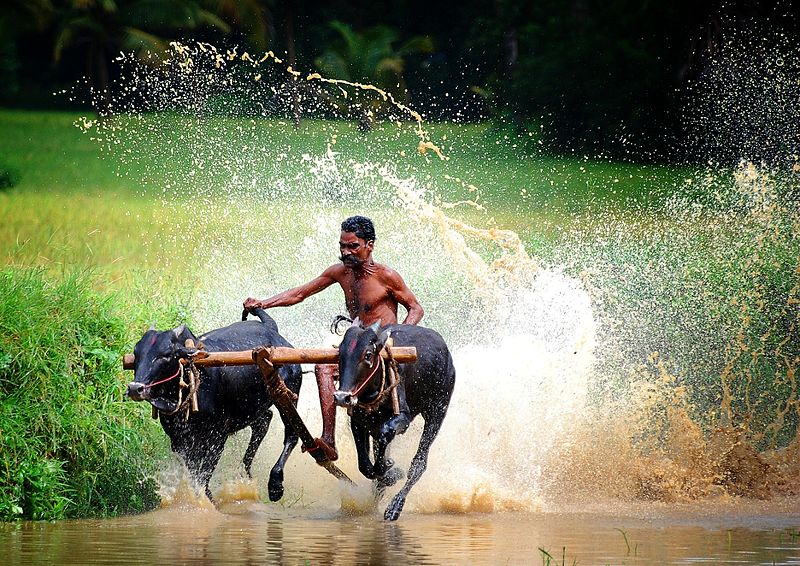 21. Stay in a Treehouse
Spend a night in a treehouse to observe nature closely between the greenery, the scents of flowers and leaves, and the morning dew makes the surrounding quite incredible. Kerala has a good collection of resorts with tree houses in Munnar, Thekkady, Wayanad, Athirapilly offering Kerala treehouse honeymoon, Kerala treehouse stay and packages.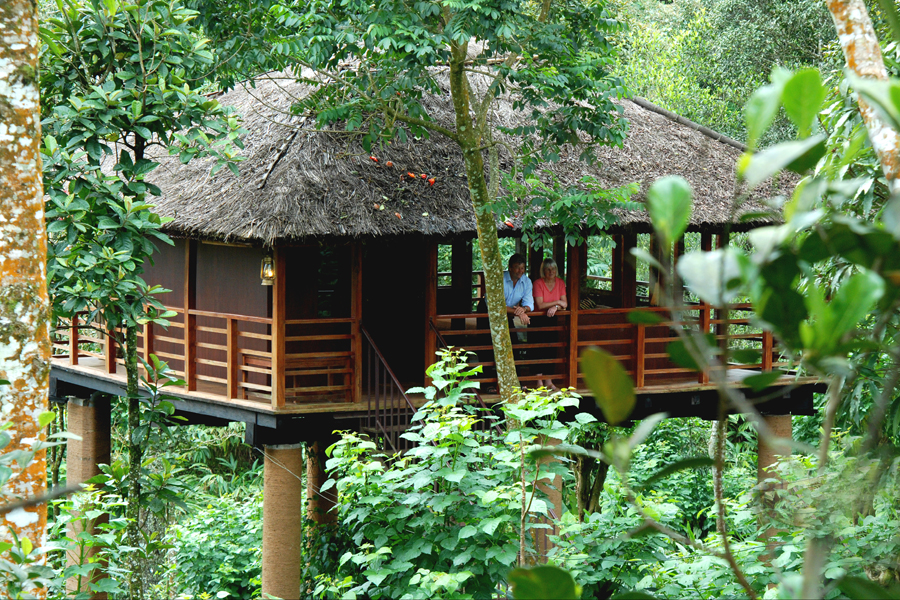 22. Visit Lulu Mall
Experience a shade of modern Kerala by visiting Lulu Mall in Kochi. It is the largest shopping mall in India with food courts, restaurants, family entertainment zones, a multiplex, ice skating rink and bowling alley and is a must-visit to understand the consumerist trends in Kerala which is among the most literate states in India.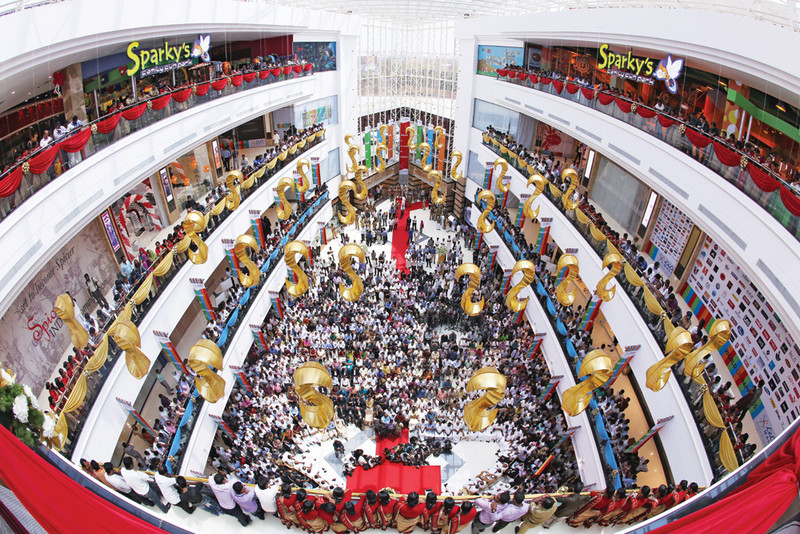 23. Visit Ramakkalmedu and view Kuravan Kurathi Statue
Ramakkalmedu is a place in the Idukki district of Kerala and the folk-tale that lord 'Sree Rama', the Hindu mythological God had set his foot on this rock and hence the name Rama-Kal-Medu which translates into Rama's foot imprints. The Statue of Kuruvan & Kuruthi located at the top of one of the Ramakkalmramakkalmeduedu hills is a must-see not only for the size but also for the view of hills from surroundings.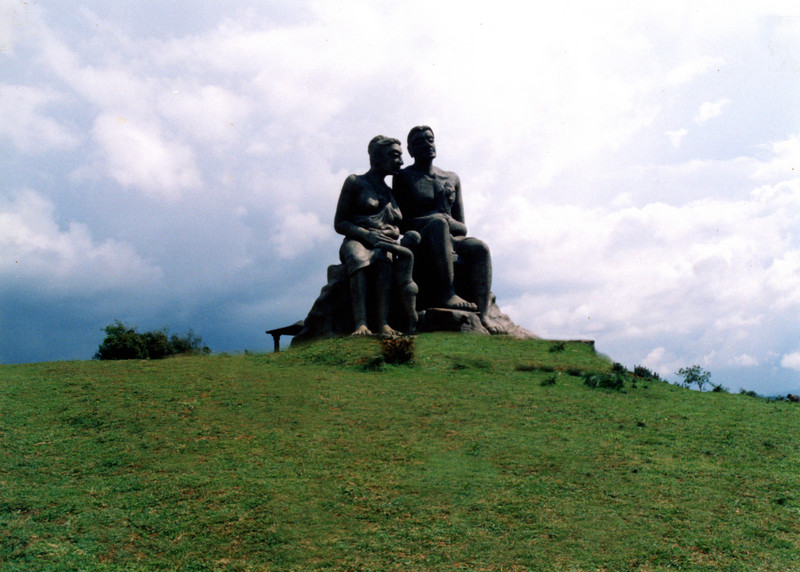 24. Trace the footsteps of Disciple of Jesus Christ – St: Thomas
When Jesus gave a mandate to his Apostles to go out to the whole world and to proclaim the Good News. Thomas set out to India and finally landed upon Malayattoor where he established a shrine at the top of the mountain and hiking up the mountain to listen to Mass in Malayalam is a unique experience. Disciples every day hike up the mountain by chanting "Muthappan" which is the name by which the devotes invoke St. Thomas on the mountain in April and May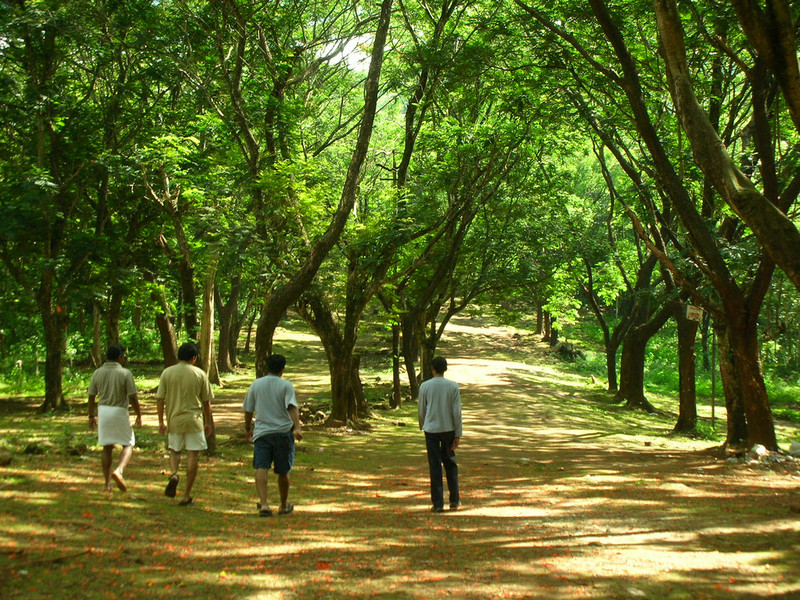 25.  Travel in an Auto-rickshaw
Auto-rickshaw is a common man's vehicle in Kerala. Move through the roads and explore the lanes in a 3 wheel auto rickshaw. The black and yellow coloured rickshaw will drive you to any place and let you experience its waving drive through the packed traffic in Kerala.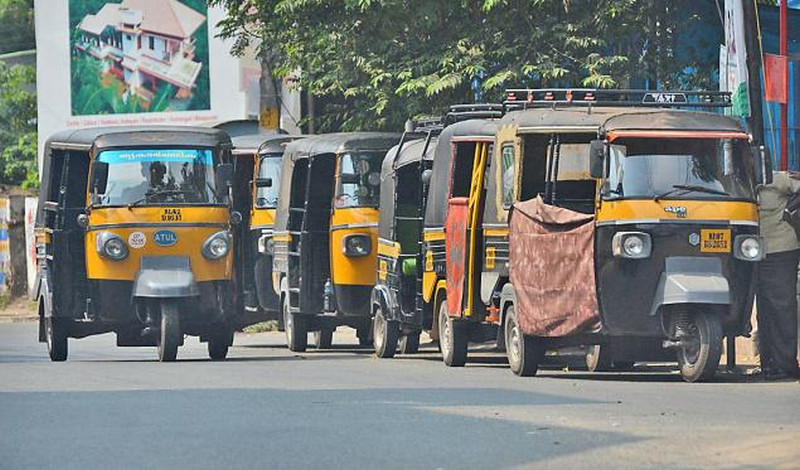 26. Watch Local Art Forms
There exist many local art forms including Kathakali, Mohiniyattam, Theyyam and Thiruvathira. Watch these arts and try to understand the nuances of those arts which really impresses you.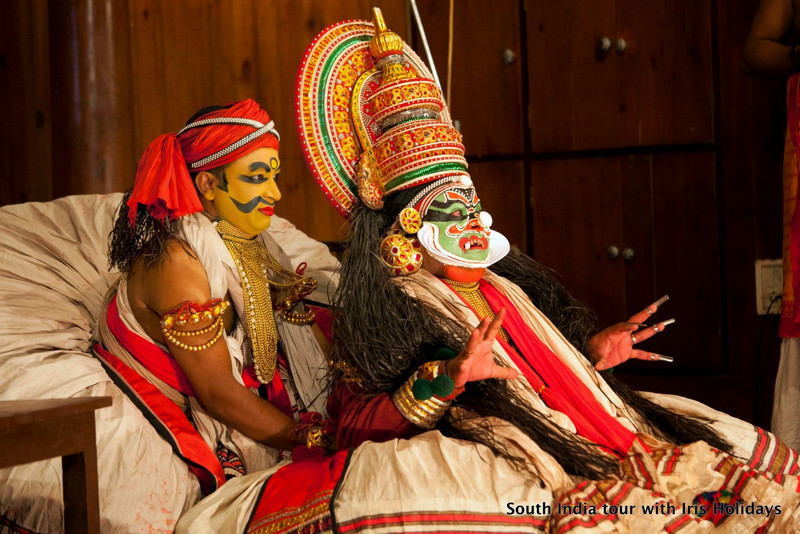 27. Ride in a bullock cart
Ride through the muddy lanes of the village in a bullock cart. The bells fasten in the oxen necks along with the smooth sound of the cart create a beautiful musical sound.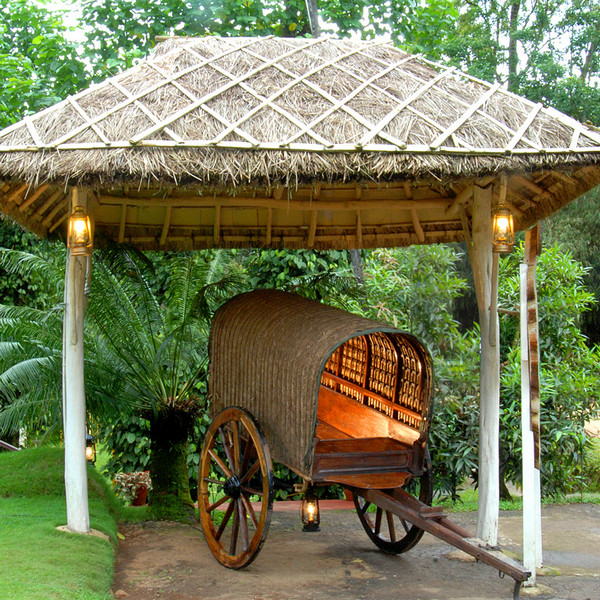 28.  Take a local train
In order to take a quick view of Kerala, enjoy Kerala through the eyes of a train traveller especially if you are from outside Kerala, take a window seat and let your eyes store the magical views out there. Get friendly with fellow passengers, have some gossips and discuss to get more information about the places passing by.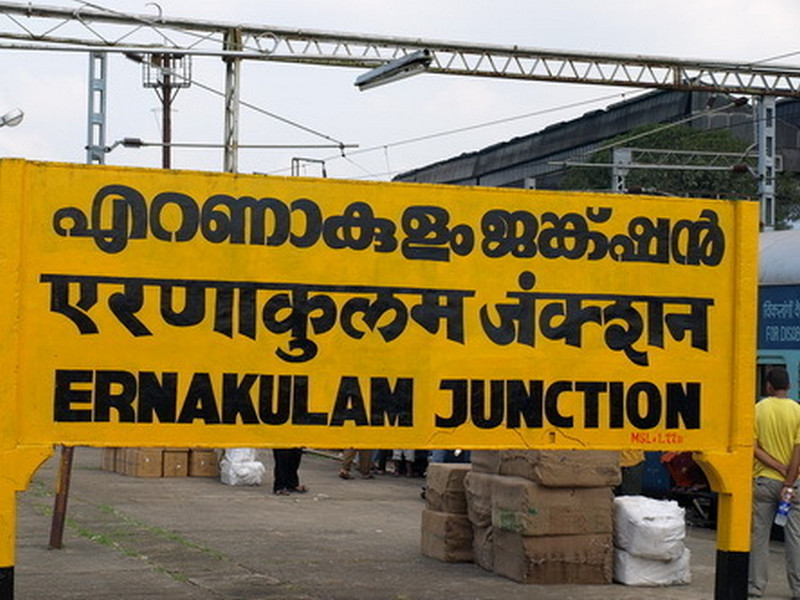 29. Romance the hill Stations
Kerala's hill stations are famous due to their comfortable and cold weather, misty winds and cool breeze. Feel the romance in each and every air breeze and enjoy your tryst with hill stations of Kerala in October, November and December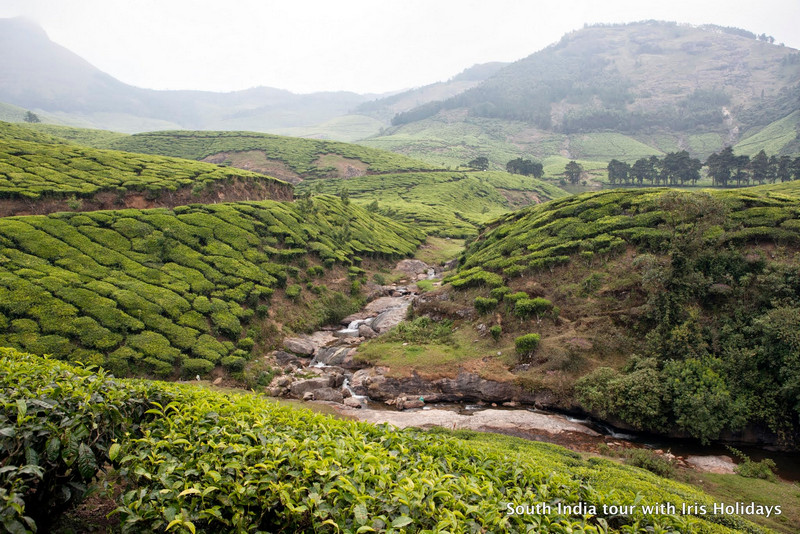 30. Taste Payasam
Payasam is a rich milk delicary – made in pure ghee with the flavours of vermicelli, gram or rice. It' sweet and natural taste will let you forget all that packed tin milk and sweets.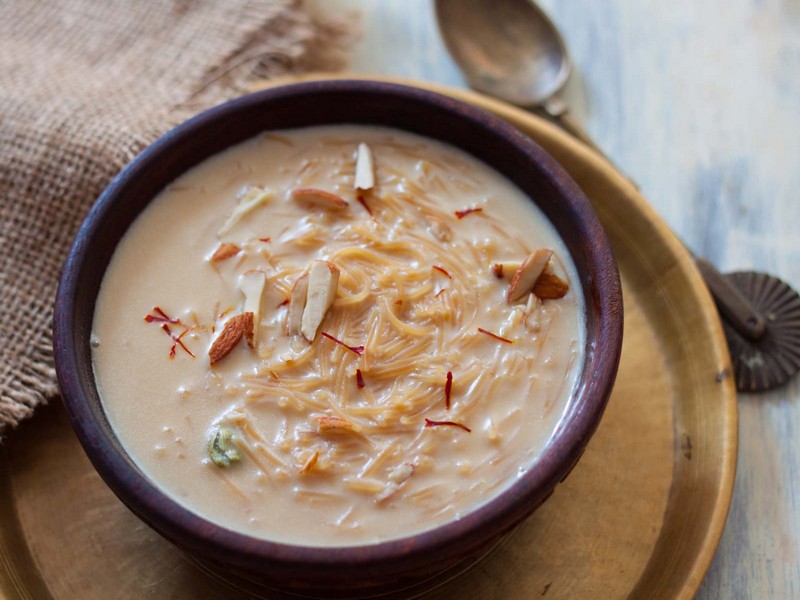 31. Eat Kerala snacks from a roadside stall- Bonda, Sukhiyan, Pazhampori (Banana Fritters)
There are roadside stalls all over Kerala that serves unique Kerala snacks like Bonda, Sukhiyan & Pazhampori (Banana Fritters ). Take some timeout while you holiday in Kerala to taste some of these snacks with a hot tea.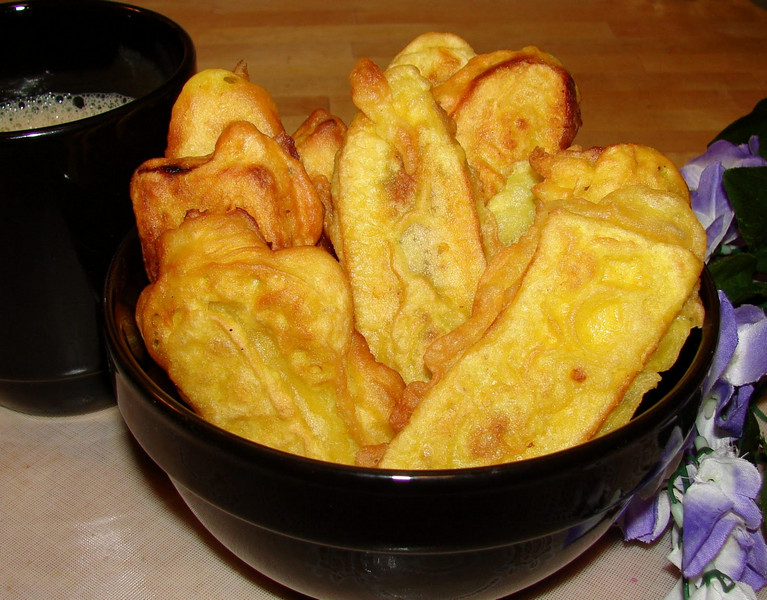 32. Taste the adventure with Paragliding
Kerala is ideal for adventure activities as a place dotted with rivers, beaches and hills, the potential seems far from realised. Trekking, rock climbing, camping in hills and water-based adventure activities like kayaking, canoeing and yachting are popular adventure activities in Kerala.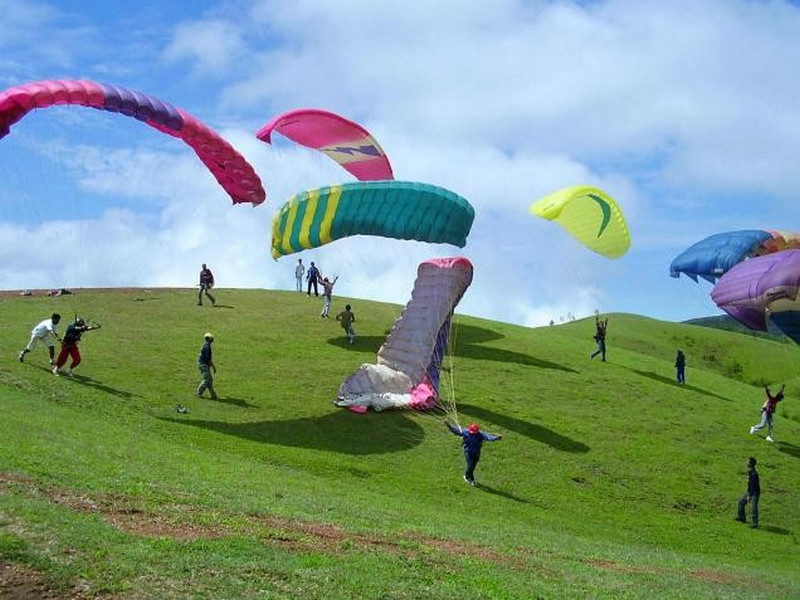 33. Get wet under the Waterfalls
Kerala has a lot of majestic waterfalls like 'Athirapally falls' which is also called the 'Niagara falls of India' and small falls on the roadside. You get a chance to drench under the waterfalls in Kerala and drench your foot listening to the tip-top musical sound of falling water, enjoying the greenery dipped in water in June, July, August and September during monsoon seasons.When you drive to Munnar you can see many refreshing waterfalls where you can take some rest.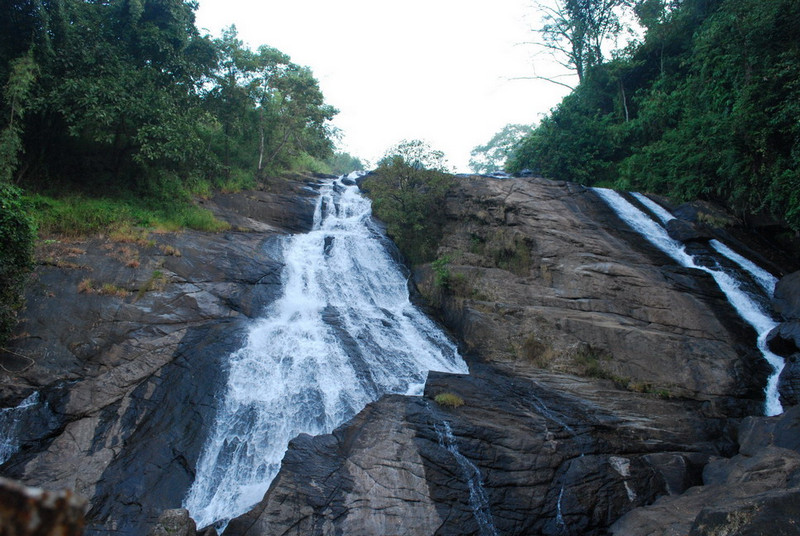 34. Visit a Museum
The museums of Kerala are truly renowned for handicrafts, historical ornaments, grand carts ivory carvings of faces and masks of Kathakali. This is a must-visit in January and March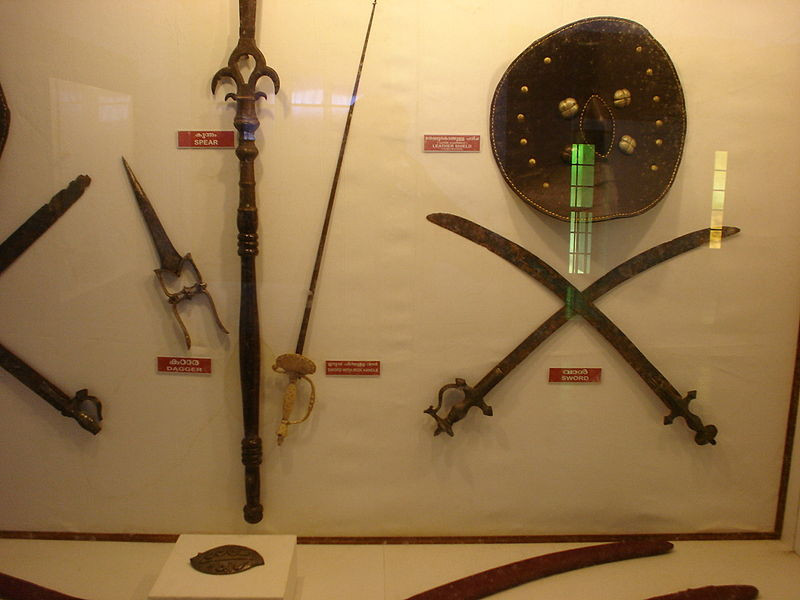 35. Visit the Zoo
Zoo and zoological parks are must to see for any animal lover. The Trivandrum zoo offers not only a close view of wildlife but also it is ready to fresh your eyes with the beautiful lakes and lawns.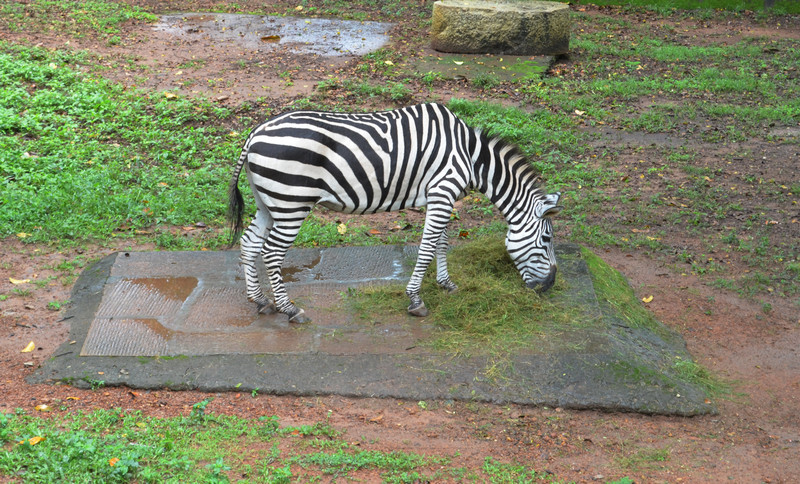 36. Visit Bekal Fort
The bekal fort of the Kasaragod covers about 35 acres. It's at a height of 130ft. above sea level and its large red structure makes it the largest and best fort in Kerala. The best time to Visit Bekal is from August to March in winter sesason when you can watch the majesty of the sea from the top of the Bekal fort.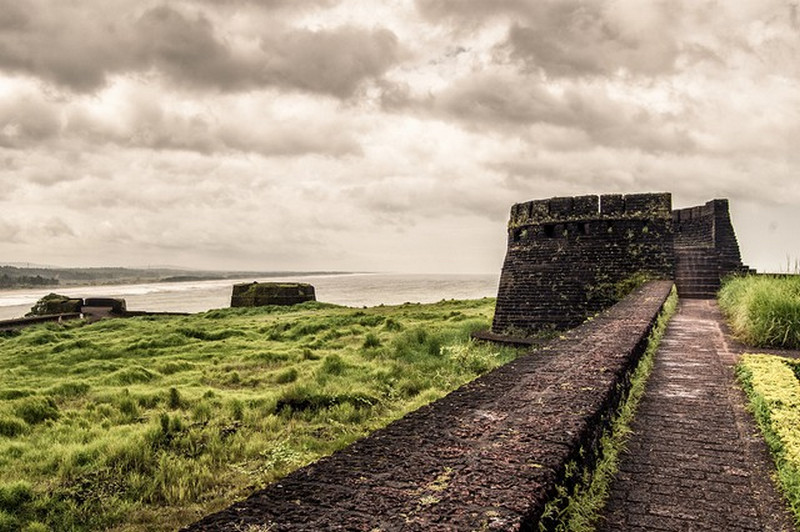 37. Taste food cooked in earthenware
Kerala Cuisine these earthenware pots are still used often on homemade stoves with wood as fuel
. The women at Kerala still cook food in the ancient earthenware and they believe that food cooked in these pots adds a special and natural taste to the food. Have a chance to taste and even try to cook food in those earthen vessels.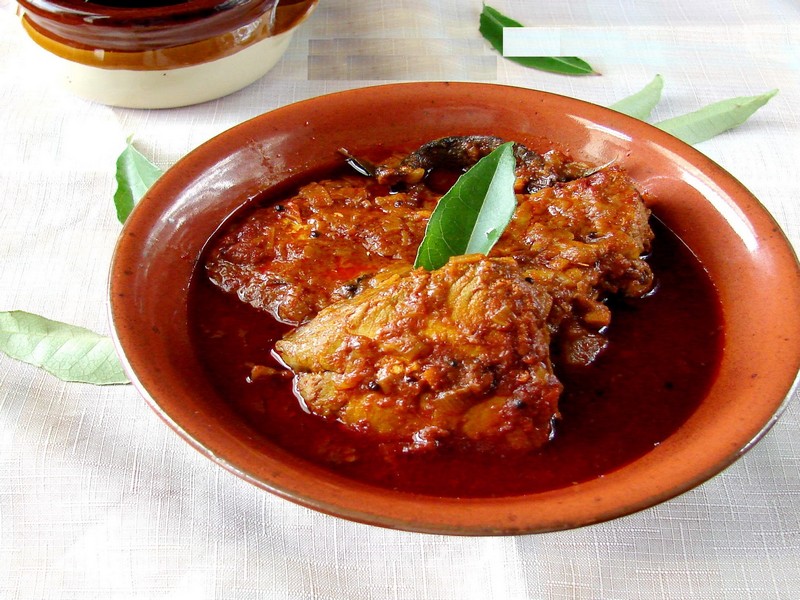 38. Visit Jatayu National Park
Jatayu Nature Park is a Ramayana themed park that is named after  Jatayu, the bird which tried to rescue Sita from Ravana in Ramayana. Located in the Kollam district of Kerala, this rock themed park will be a treat to the eyes as well as a sense of adventure for the tourists Jatayu Nature and is focused on promoting mythology, adventure and wellness tourism.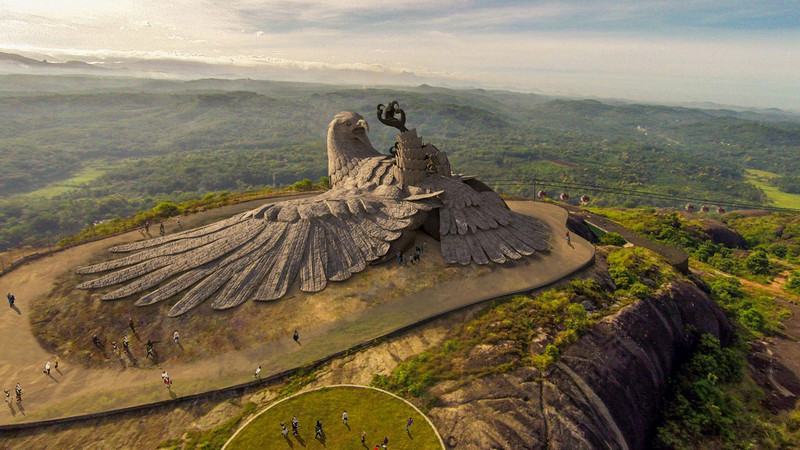 ALSO SEE – Jatayu Earth Center- Booking, Tickets, Timings, Entry Fee & Photos (Updated)
39. Visit a quiet beach like Cherai or Marari
Cherai & Marari beaches are quiet beaches in Kerala where you can enjoy your tryst with solitude. If you are lucky enough, you can spot one and observe it coming out with the marvellous splash and going back with an incredible dive.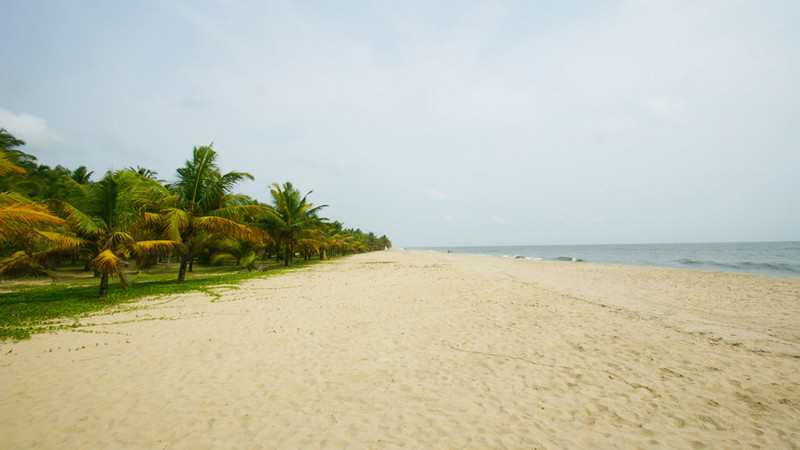 ALSO SEE – Top 25 Best Places to Visit in Kerala
40. Watch traditional Kerala Fishing from houseboat
You can watch traditional Kerala Fishing from the houseboat. You can also try fishing with a fishing rod, put a fish feed at the end and hang it into the water or simply get a fishnet and spread it in water. Whatever method you are going to catch the fish, you will never return empty handed.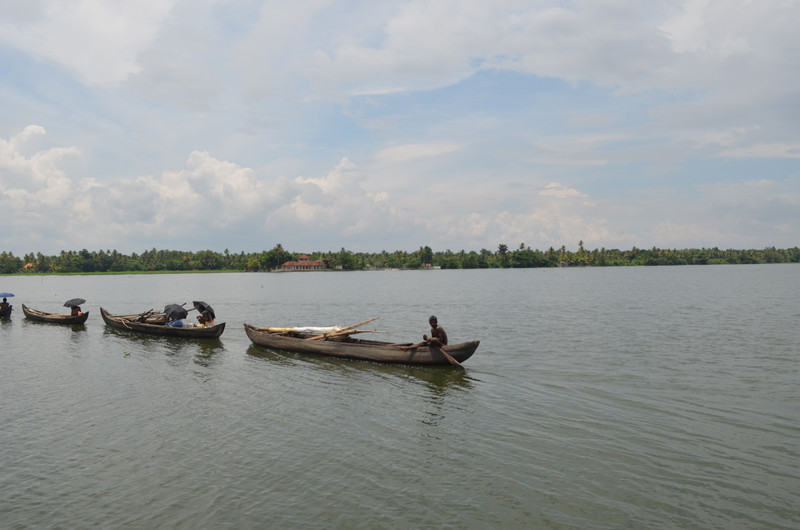 42. Visit Snake Park
As the name says, the snake Park at Parassinikadavu, Kannur has three snake pits and fifteen glass cases having different species of snakes. Two large glass cases are for King Cobras. Moreover, there is a snake show conducted every hour which is really worth watching.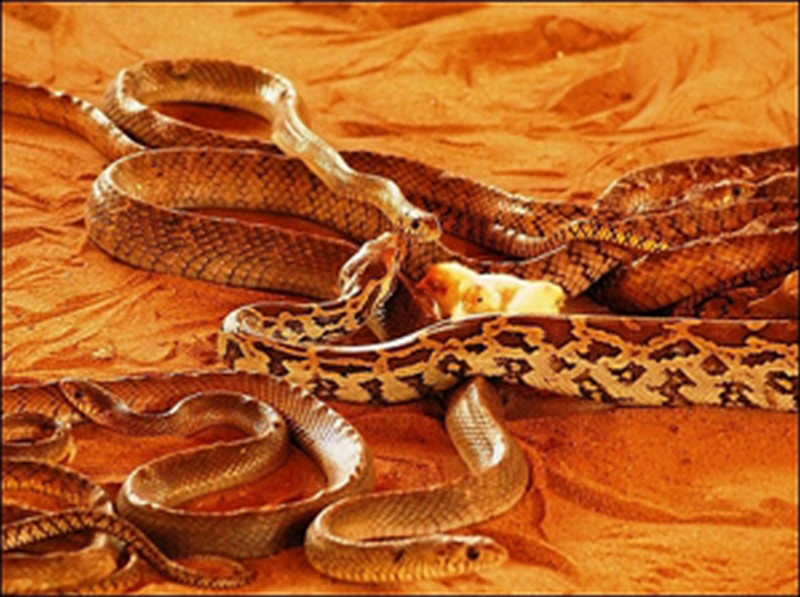 43. Watch Tholpavakoothu- Puppet Show
Get entertained watching shadow puppetry called Tholpavakoothu that is practised in Thrissur, Palakkad and Malappuram districts of Kerala. Tholpavakoothu is dedicated to Bhadrakali and shows scenes from Ramayana.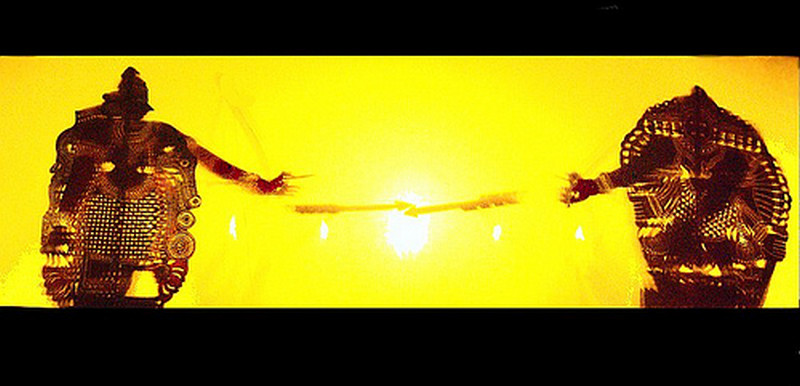 44. See Fireworks in a Temple festival
No Kerala temple festival is complete without fireworks in the sky and the most famous is fireworks in Thrissur Pooram. See the night getting orange as the shining fireworks light up the sky over the lighted temple in Kerala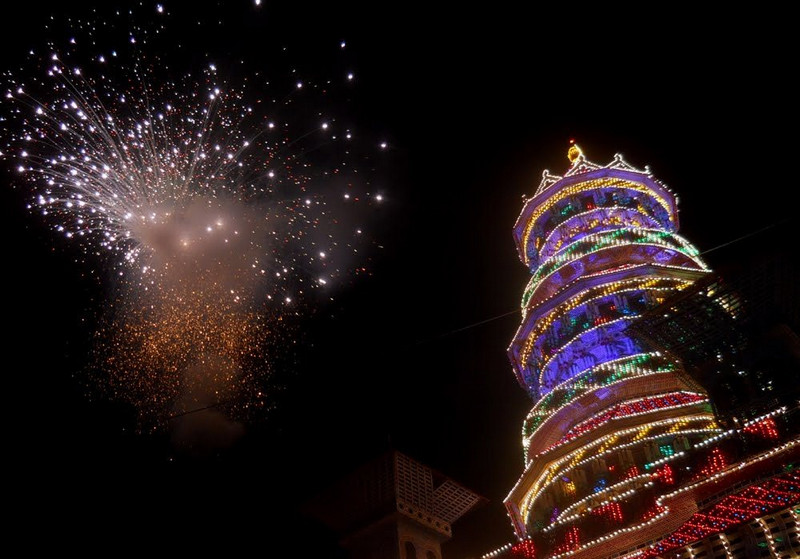 45. Surf in the Arabian Sea
Love Surfing? Kannur, Kovalam and Varkala are among the best destinations to surf in India where you can learn surfing as well.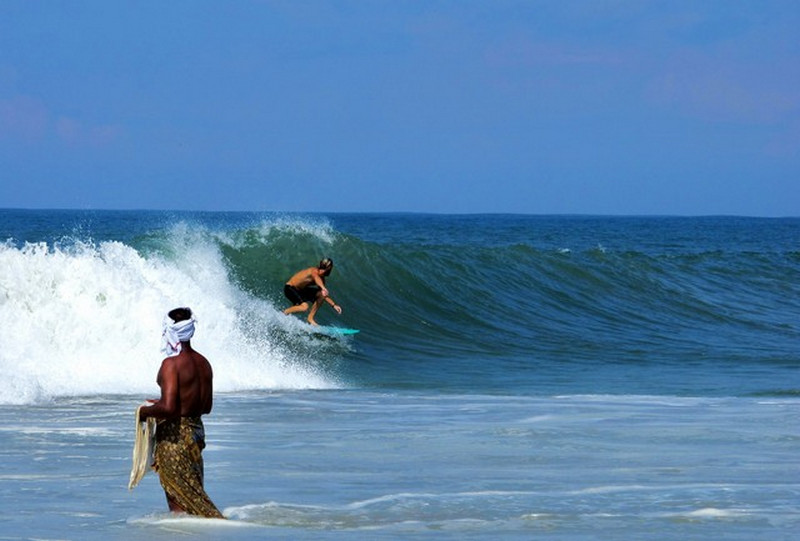 46. Watch a Kalaripayattu Show
Kalaripayattu, the Martial art of Kerala is one of the oldest self-defence forms in the world. Kalaripayattu which include strikes, kicks, grappling, preset forms, weaponry, healing methods, stunts and fighting stance is worth seeing on a Kerala Holiday.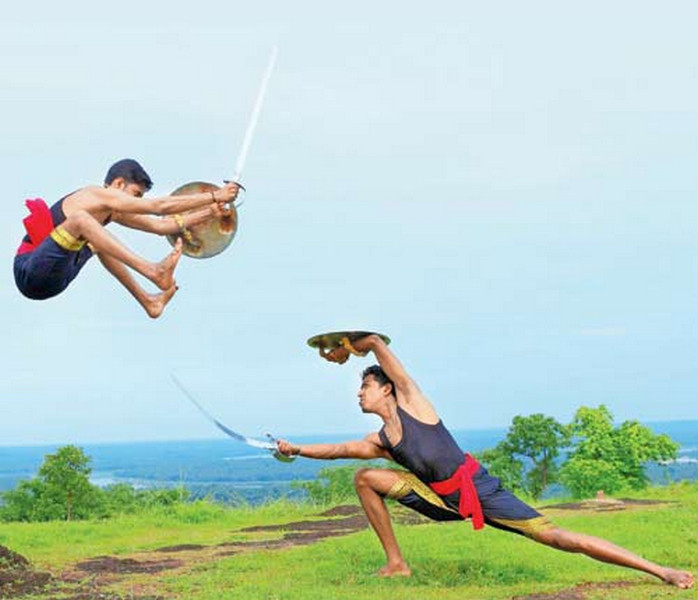 47. Practice Yoga Sessions in Ashrams
Yoga Sessions are held at different ashrams under the perfect guidance of expert spiritual gurus. Go for Meditation, relaxation and soul rest.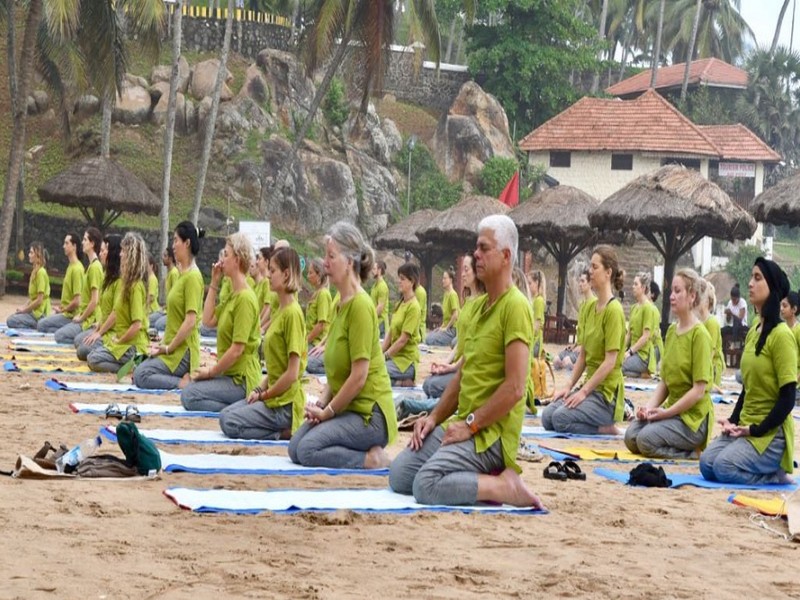 48. Observe Wildlife closely in Thekkady
Take a close look at wildlife while rafting in Thekkady . The running herds of deer, calm elephants, fierce tigers and birds playing with the heights of sky and leaves of long trees – heaven to capture for a photographer.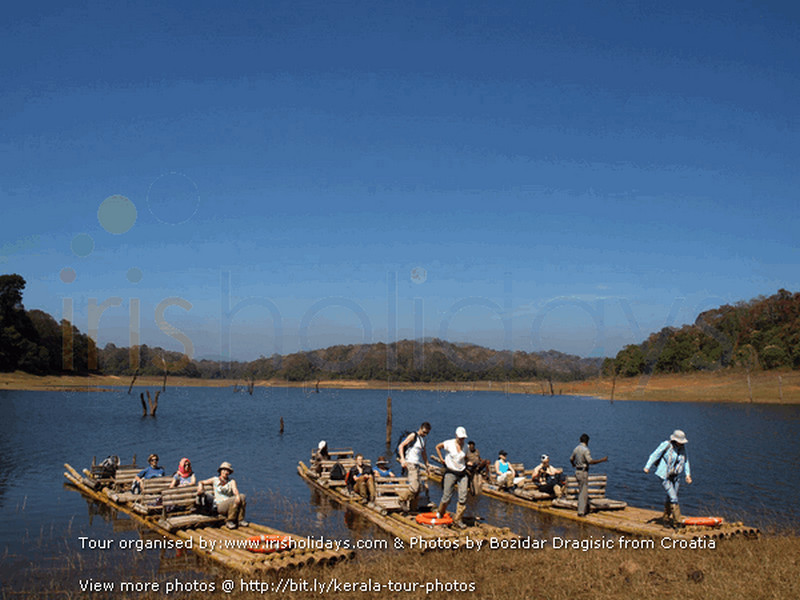 49. See Sunset at Kovalam Beach
Observe the wet beauty at kovalam beach bathed in the golden sun rays – an eye catching view during the sunset.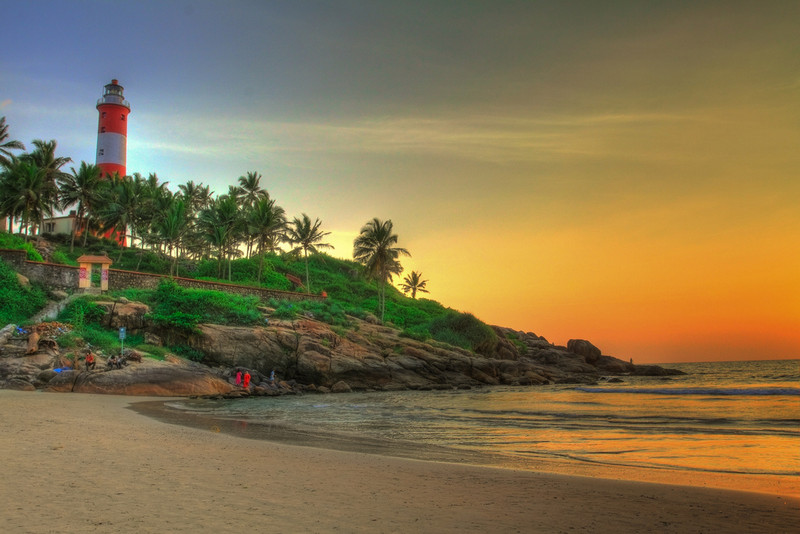 50. Say Hello to the Nilgiri Tahr
Meet Nilgiri Tahr – Half of their world population is found here at Eravikulam National Park. They are friendly and silent. Feel free to take some snaps with them.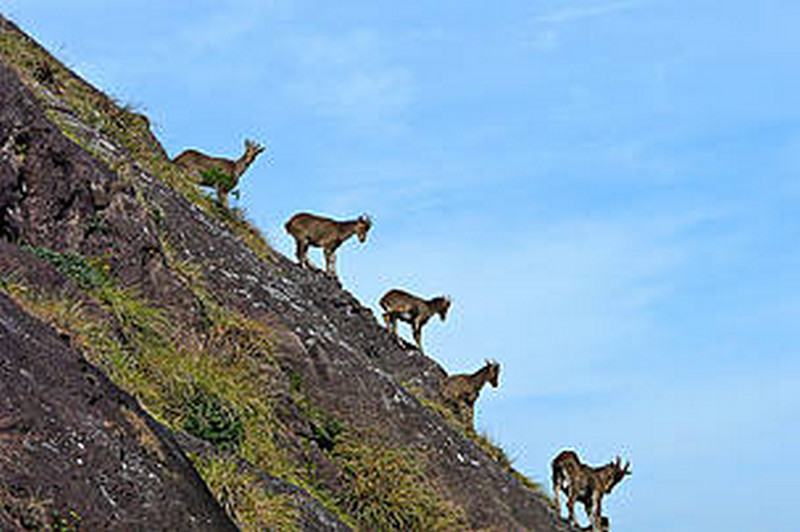 51. Kerala palaces
Kerala's ancient palaces are a proof of the skilled ancient architects. If you visit Kerala and don't have a look at the palaces there then you are missed something cool. You should visit any of the palaces in Kerala to explore Kerala Culture and Heritage and this historical sojourn s one of the nostalgic things to do in Kerala.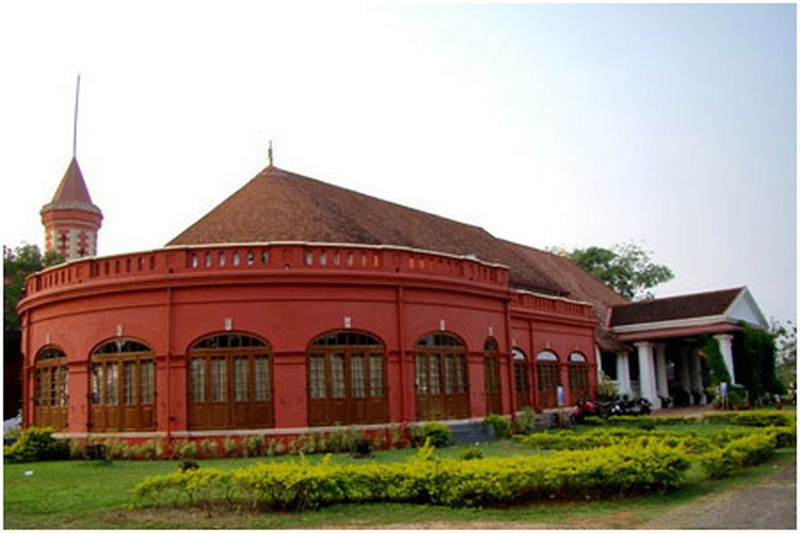 52. Go on a Trekking trip
Trekking in Kerala in Munnar or Thekkady is a unique experience. It can be calm, silent and breathtaking. Never miss it!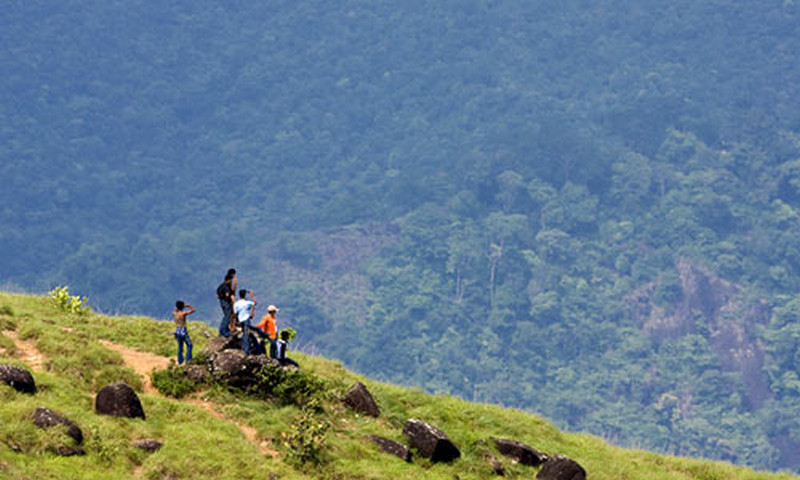 53. Visit Kuttanad
Kuttanad is a beautiful backwater destination and the only place in the world where farming is done below sea level. The lush green paddy fields are surrounded by backwaters add magnificent beauty to the place.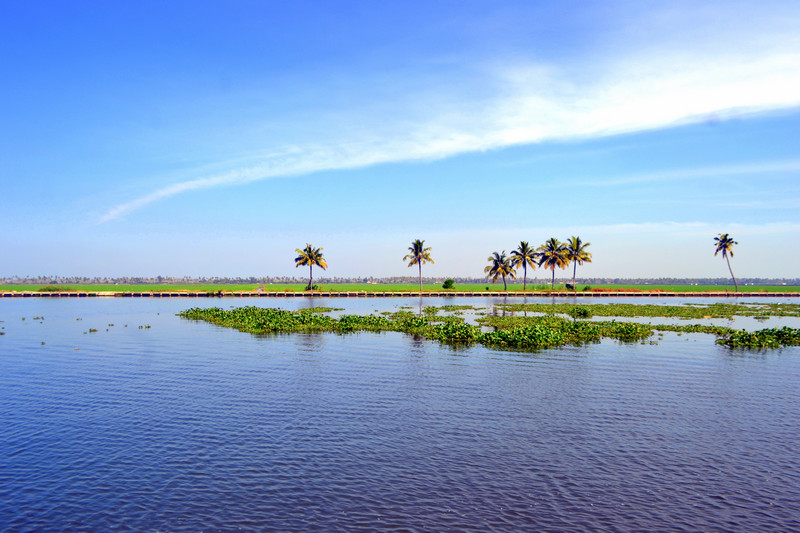 54. Wash away your sins
There is a belief in Kerala that taking a bath at Papanasham beach in Varkala will wash away your sins. Take a dip and enjoy your tryst with mythology along with visiting one of the best beaches near trivandrum.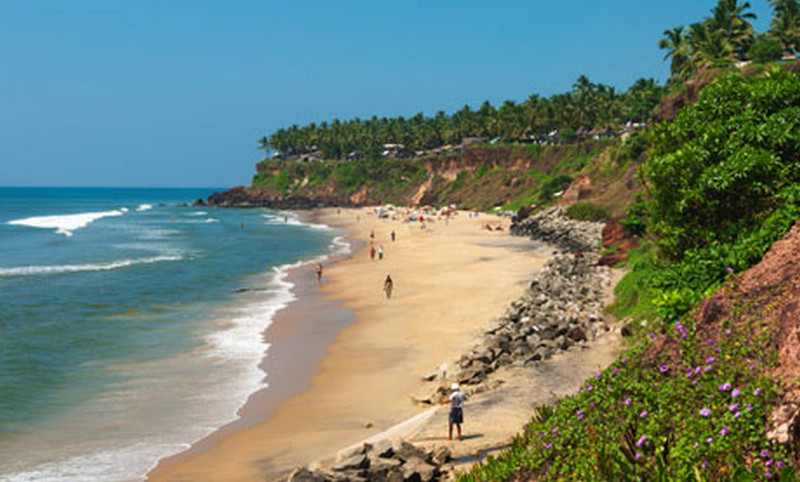 55. See the Flower garden in Munnar
The flower garden in Munnar is a hub of natural beauty having Exotic orchids, elegant anthuria and other beautiful flowers. In the morning the view of the flower garden in between the tea gradens is breathtaking view.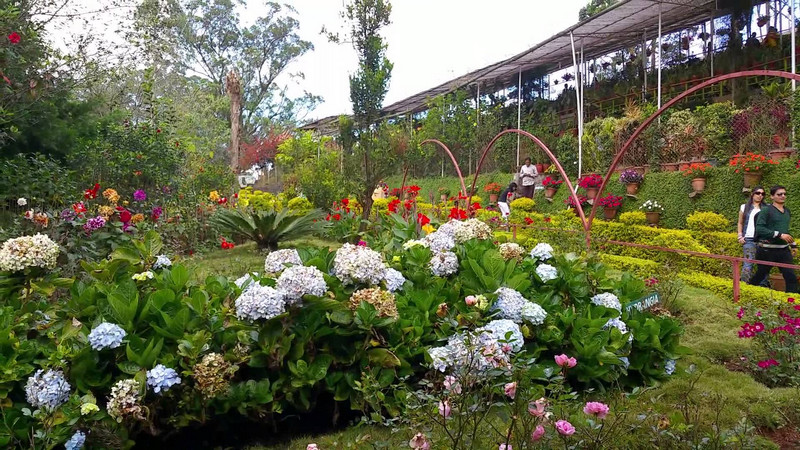 56. Visit Heart Shaped Lake
Chembra Peak is the highest peak in the Wayanad district of Kerala and a perennial heart shaped lake halfway to the top of the peak is rated among the best honeymoon destinations in Kerala. The lake is believed to be perennial and always has water in it at any time of the year. The heart shaped honeymoon lake is halfway to the peak and you need to walk and trek through about a km or two of dense trees to reach the top of the peak after reaching the lake. The Lake is mostly covered with mist and snow and is an ideal place for a couples hangout and is rated among the best honeymoon places in Kerala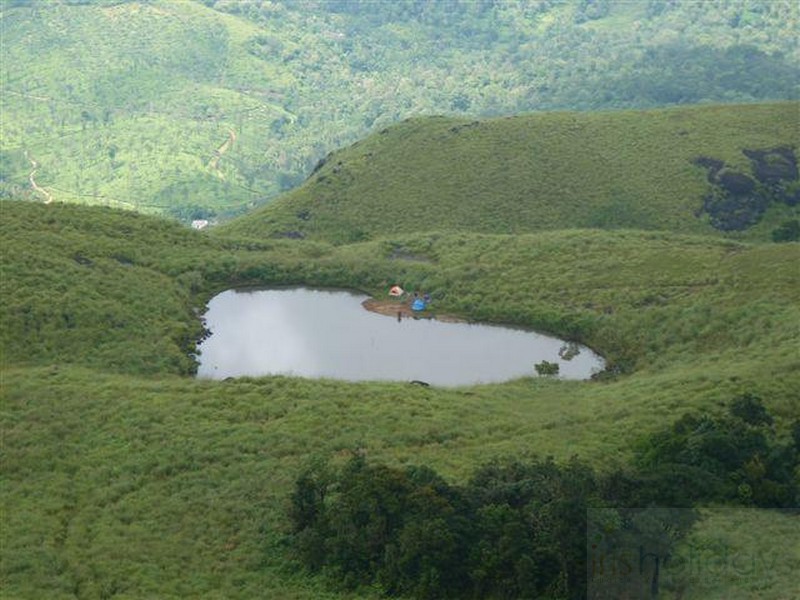 57. Show your Palm to a Fortune teller
In the streets of Kerala, you can find fortune tellers ready to tell you a glimpse of your future by having a look at your palm Regardless of the truth and lies, knowing something about your future is real fun. The traditional fortune telling and tellers might just have predicted their own doom, what with the popular astrology getting hi-tech in recent times. A visit to Kerala, however, might just negate this thought, as you can find fortune tellers with parrots in most tourist places in Kerala.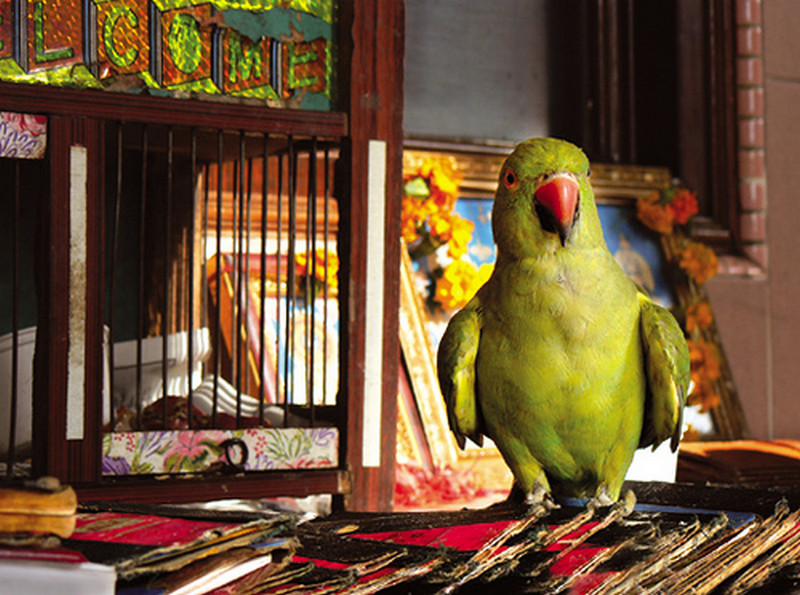 58. Try Putting a Pookalam or Floral Pattern
Pookalam or Floral patterns are made with colourful flowers, petals and leaves during the festival of Onam are one of the must-see things to do in Kerala. Try designing the common one's or a complex pattern with your friends or family if you are visiting Kerala during Onam.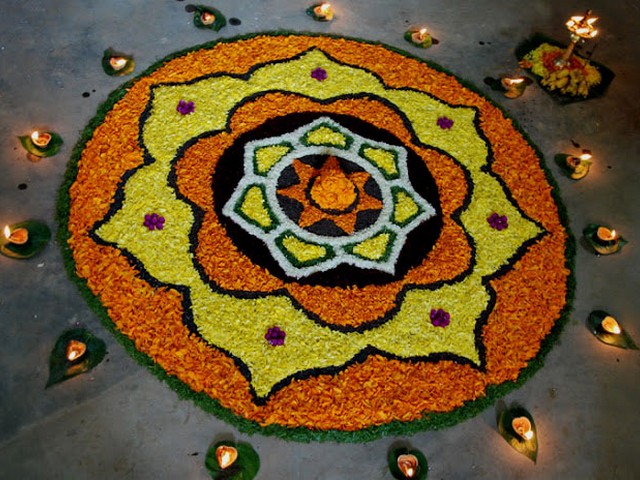 59. Enjoy Cochin Carnival
If you are in Kerala in the last week of December, do not miss the grand Cochin Carnival. The highlight of the carnival is the massive procession on New Year's Day. Celebrate your New Year with great music, dance, fancy dress parade, and fireworks.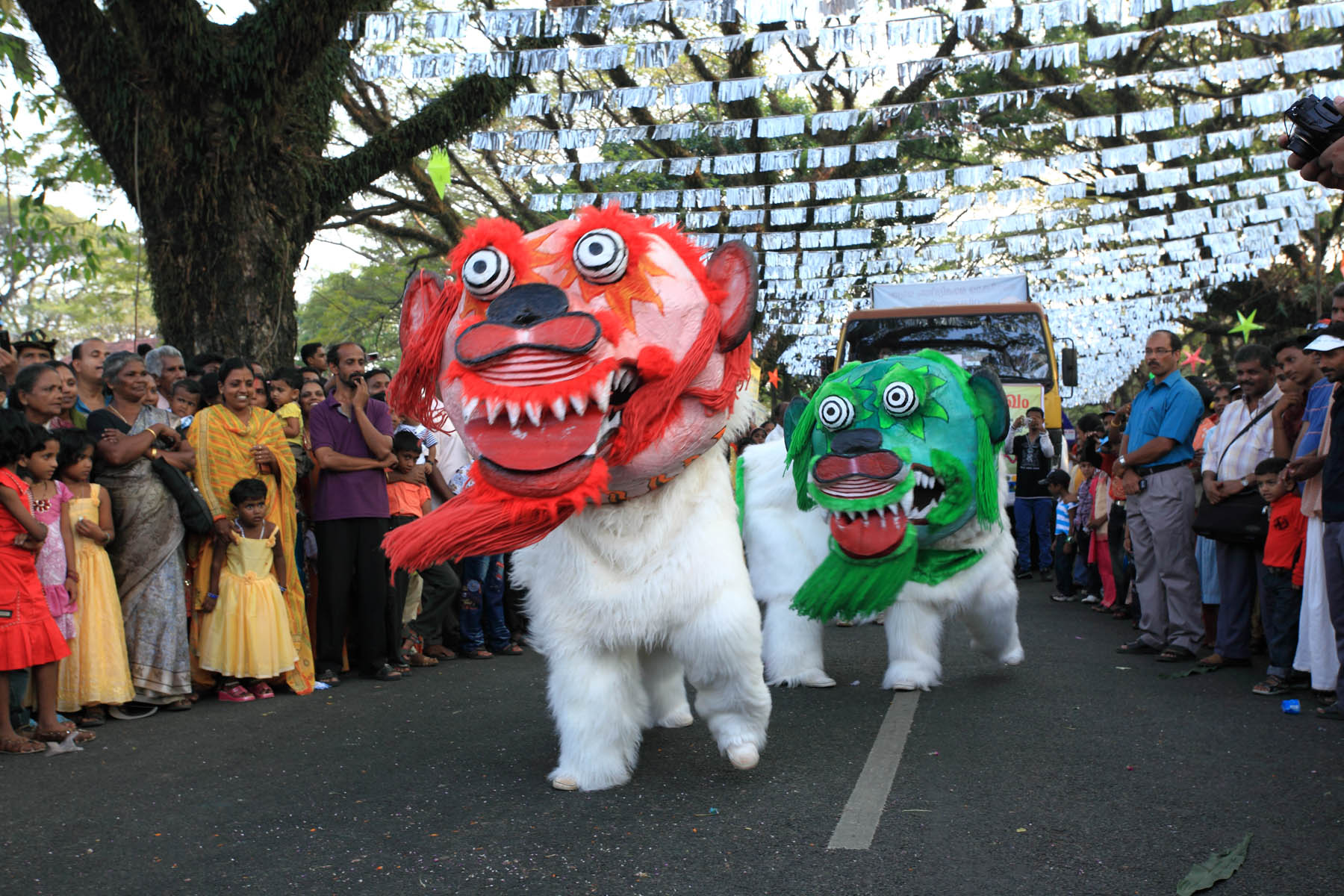 60. Enjoy a Shikara Ride in Backwaters
Shikara ride in backwaters is a popular day cruise option for backwater tourism in Kerala which involves cruising in a small boat with its roof covered and all the sides are open. Shikaras have luxurious reclining seats, couch bags inside but not so many facilities as houseboats and can carry 2 to 10 people depending on the size of the boat. The Shikara takes you leisurely through the backwaters to the Vembanad lake and again back to the boarding point.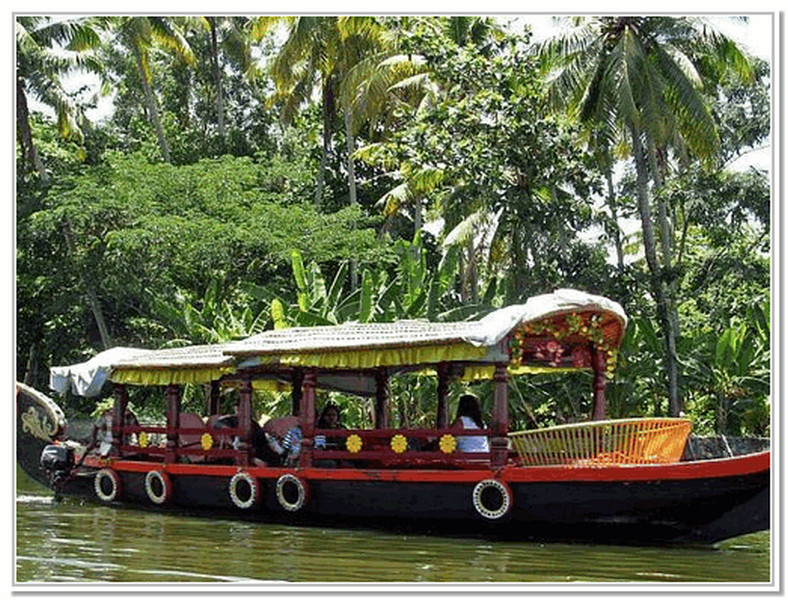 61. Use a traditional Water wheel
The farmers in Kerala used the traditional water wheel trying to pump the water into the fields to maximize the crop in the early days. These wheels were once the only source to dewater the fields before the advent of electric motors. You can still find the traditional water wheels can be still found in the fields of Kerala. If you find one, find out from the farmer to pedal one.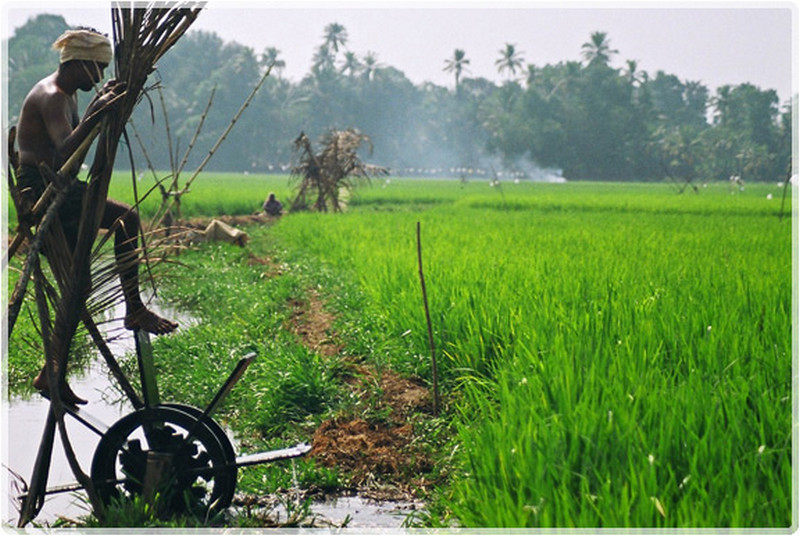 62. Wear Jasmine in your Hair
Jasmine flowers add natural beauty to the hair of ladies in Kerala. You can also pluck them by hand and then string them together to wear in the hair.
63. Try your hand at percussion
Percussion instruments and music like Chenda and Idakka are from Kerala. Don't hesitate to try your skills at these instruments in case you get a chance while visiting Kerala.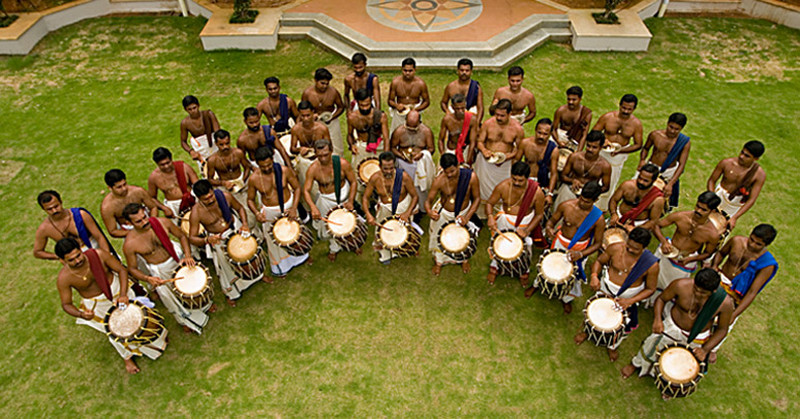 64. Shop for a Kathakali Mask
Kerala's handicraft centres have amazing things that can be gifted to loved ones or may be considered as a decoration piece for your house. You can consider wood carved Kathakali masks snake boats and elephants as souvenirs from Kerala.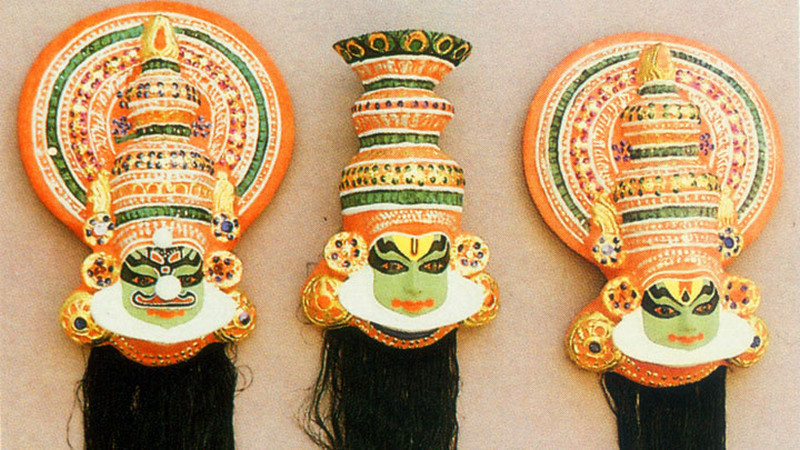 65. Take Sun Bath
Don't forget to enjoy sunbath at any one of the best beaches in Kerala. You could wear bikinis in Kovalam beach, Varkala beach, Marari beach close to a few of the best beach resorts in Kerala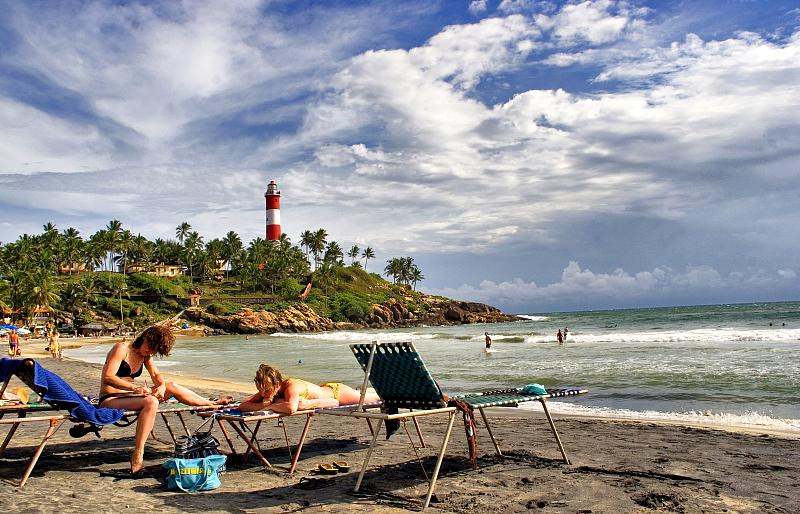 66. Buy jewellery from jewellery shops in Kerala
Kerala is well known for jewellery Shops like Malabar Gold, Kalyan Jewelers, Joy Alukkas and so on. You can enjoy shopping in Kochi and enjoy jewellery shopping as well.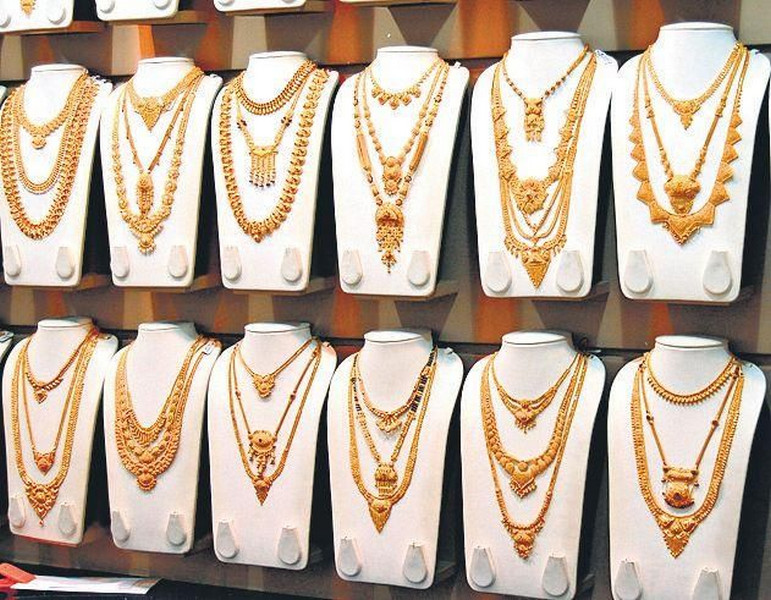 67. See your reflection in an Aramula Mirror
Made with the combination of a secret alloy of copper, silver, bronze and lead- the Arnamula mirror is unique to Kerala is a handmade metal-alloy mirror.
ALSO SEE – 15 Best Things to Buy in Kerala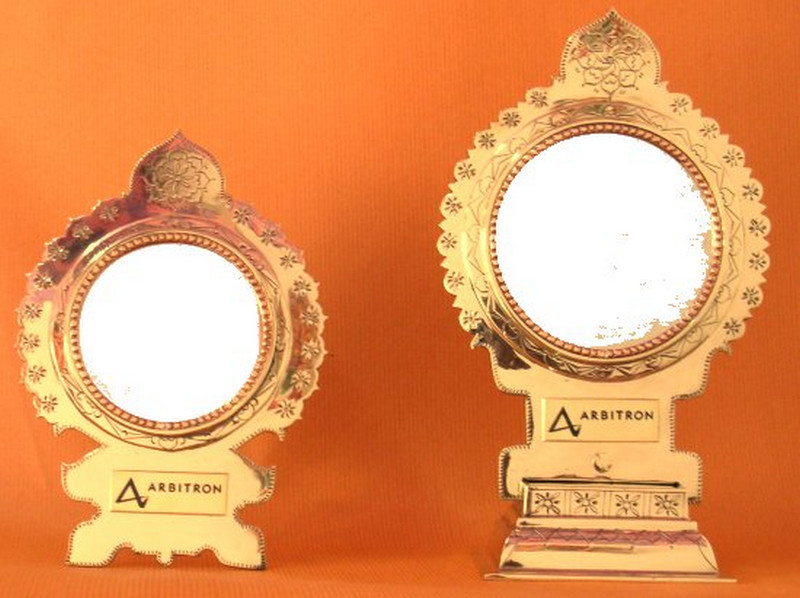 68. Try Spinning Coir
Try to spin coir – a fibre extracted from coconut husk and used to make ropes and matting. Many stalls at the roadside sell bright and coloured coir doormats, carpets and all hangings which you can collect as a souvenir as well.
69. Visit Fort Kochi
Enjoy the multicultural flavour of Fort Kochi. Have a look at the bastions, cathedrals and mansions built by the British, Dutch and Portuguese. A great explorer, Vasco Da Gama is also buried here.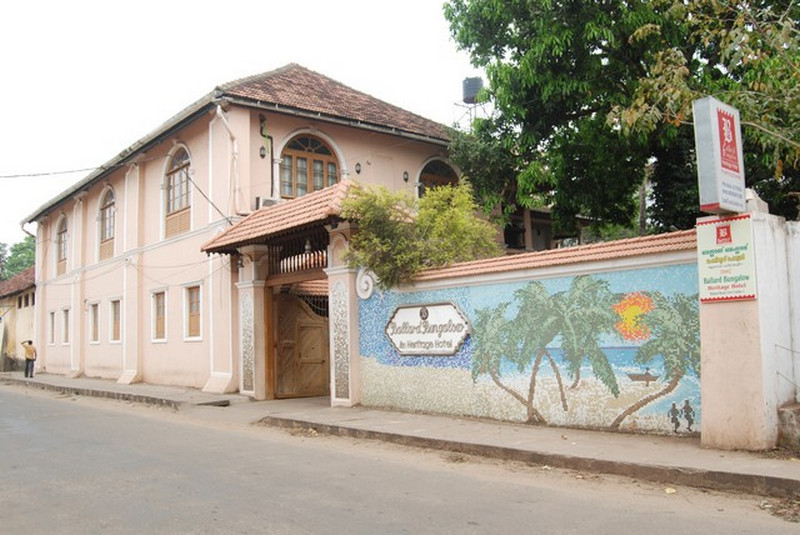 70. Go for a Jeep Safari
Go for a Jeep Safari through Periyar Jungle not only to observe the wildlife but also to capture the breathtaking scenery through the camera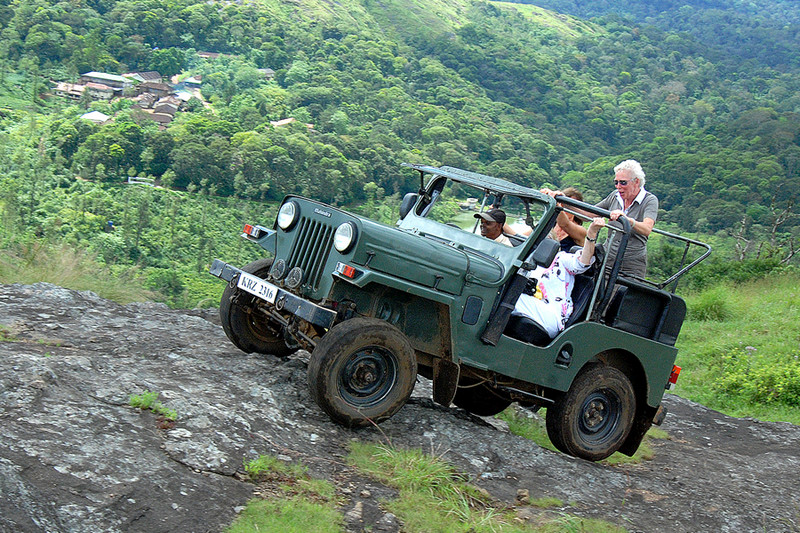 71. Cross Coconut Trunk Bridges
In the lush green lands of Kerala, you will come across many water bodies which run through the fields and jungles. There are narrow wooden bridges on streams that the natives use to cross them. Crossing these bridges made of coconut trunks is another awesome experience, though it may feel more like a balancing act when you do it the first time.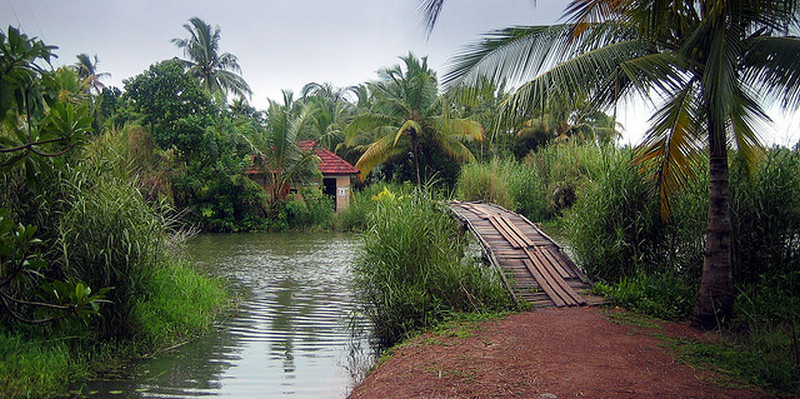 72. Watch Champions Boat League, the mother of all snake-boat races in the world
Champions Boat League is a modern era spectacle of passion for snake boat races in Kerala. This is a competition among the 9 snake-boat teams in Kerala in the great backwaters of Kerala. The competition is held in 12 different venues between 2.30 pm and 5 pm from August to November every year and is live-streamed all over the world to showcase the backwaters and the spirit of snake boat races.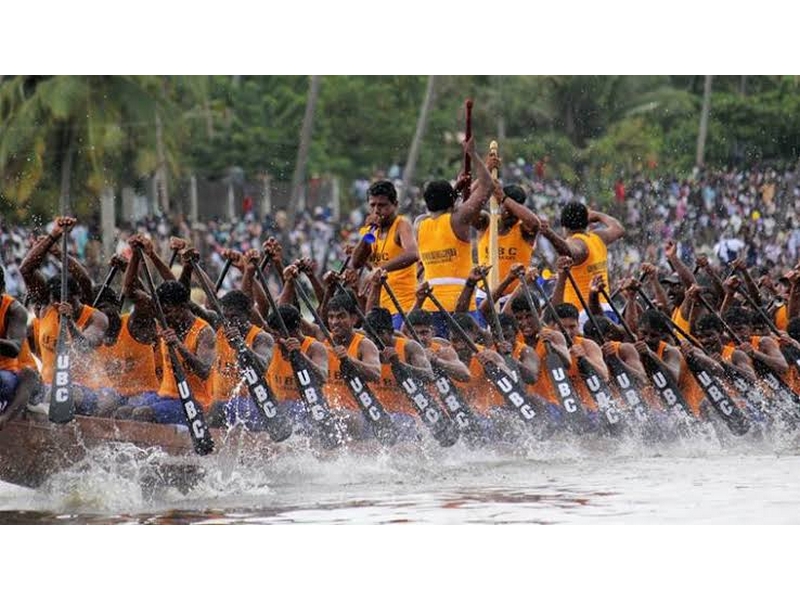 73. Watch the tea making process from where it originates
Free up some time to visit the tea plantations in Kerala, one of them is Munnar, you can even see the whole tea making process if you are lucky enough. Have a sip of tea at the place from where it is plucked and interact with tea workers in Kerala.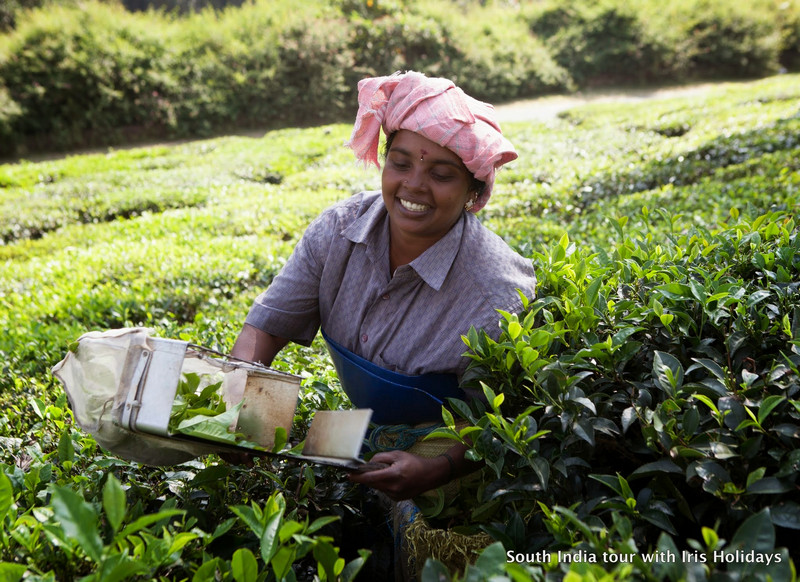 74. Taste Komban Beer in Kerala
Komban in Malayalam translates to great husked elephant and this is a Kerala inspired beer brewed and crafted with Belgian Techniques in the UK. This beer has become popular in Kerala and has taken in the vibrancy and the spirit of Gods Own Country.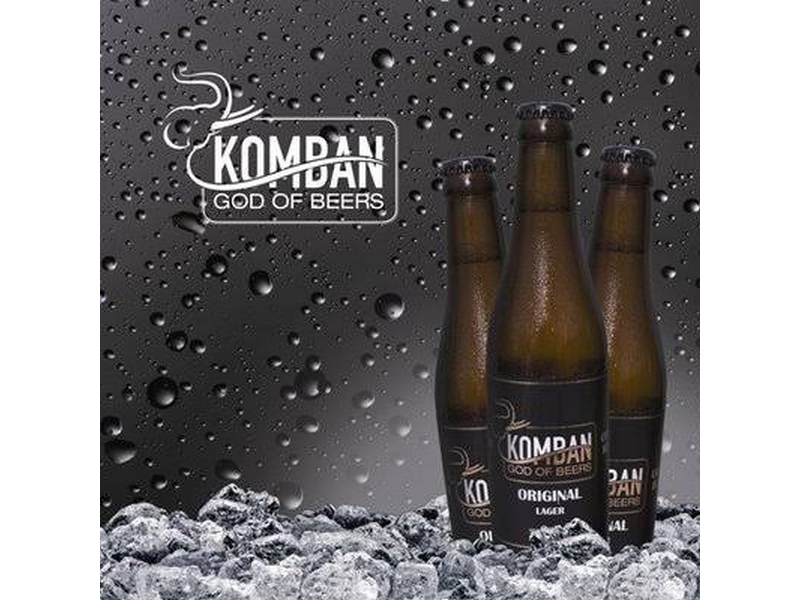 75. Watch the Pink flowers of Kumarakom every year
Every year the tranquil paddy fields in Kumarakom are blanketed with bright pink water lilies called Aambal in Malayalam. The beautiful pink flowers cover miles and miles of paddy fields with, their waxy, disc-like leaves covering the water. Seeds of these flowers are sown after paddy cultivation and this blooms for 2 months every year around August. The ideal time to watch these flowers is 6 30 AM in the morning.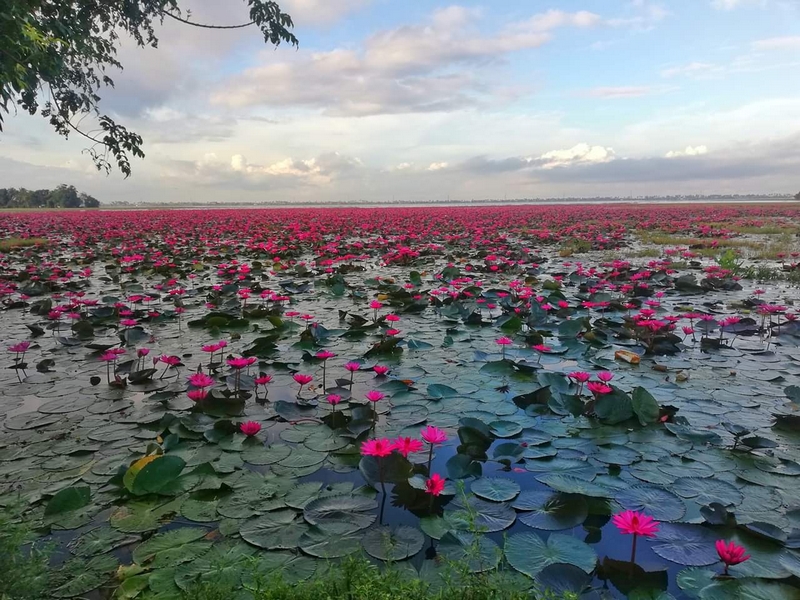 Hope you are planning to a lot of these things while visiting Kerala and we might have missed some things to do in Kerala from your list.If you know any, do share in the comments. We would also love to know whether you have done any of these things while visiting Kerala and what has been your experience.