You will certainly be mesmerized by Kollam's latest tourist attraction, Jatayu Earth Centre that hosts the world's largest bird sculpture.
Jatayu Park is a massive nature park in Kerala. Jatayu Earth Center is the world's largest bird statue or sculpture. It is a prominent tourist center located at Chadayamangalam, Kollam, Kerala, India, and was opened on 5th December 2017.
The giant concrete statue of Jatayu was sculpted by Rajiv Anchal over 10 years at Jatayupara in Kollam District, Kerala. The colossal statue spread over 65 acres of multi-terrain landscape of caves, mountains, hills, and valleys. Jatayu Statue is 200 feet long,150 feet wide and 70 feet making it the largest functional bird sculpture in the world.
ALSO SEE-  Top 33 Best Places to Visit in Kerala for 2023 (Updated with Latest Photos)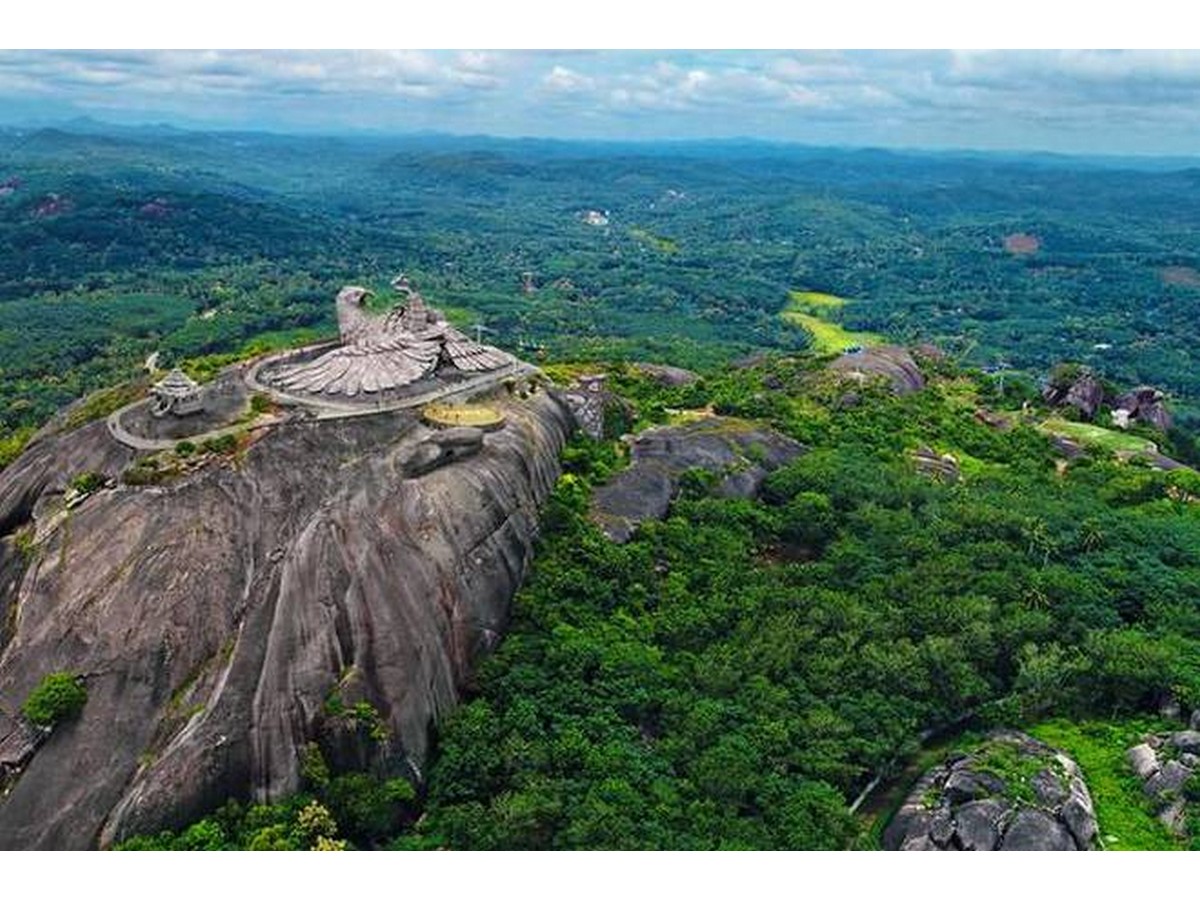 Jatayu Earth Center is a concept brought up by the renowned filmmaker, art director, and sculptor Rajiv Anchal. In collaboration with the Tourism Department of Kerala, Jatayu Earth Center is an example of eco-friendly and sustainable tourism. With strong vegetation, valleys and hills, the natural aura of the place roar high even with the sculpture situated at the heart of the place.
ALSO SEE- Best Time to Visit Kerala 
The Jatayu park project was started to promote mythology, adventure, and wellness tourism. Jatayu Earth Centre is a treat to the eyes as well as a sense of adventure for tourists.
Who is Jatayu?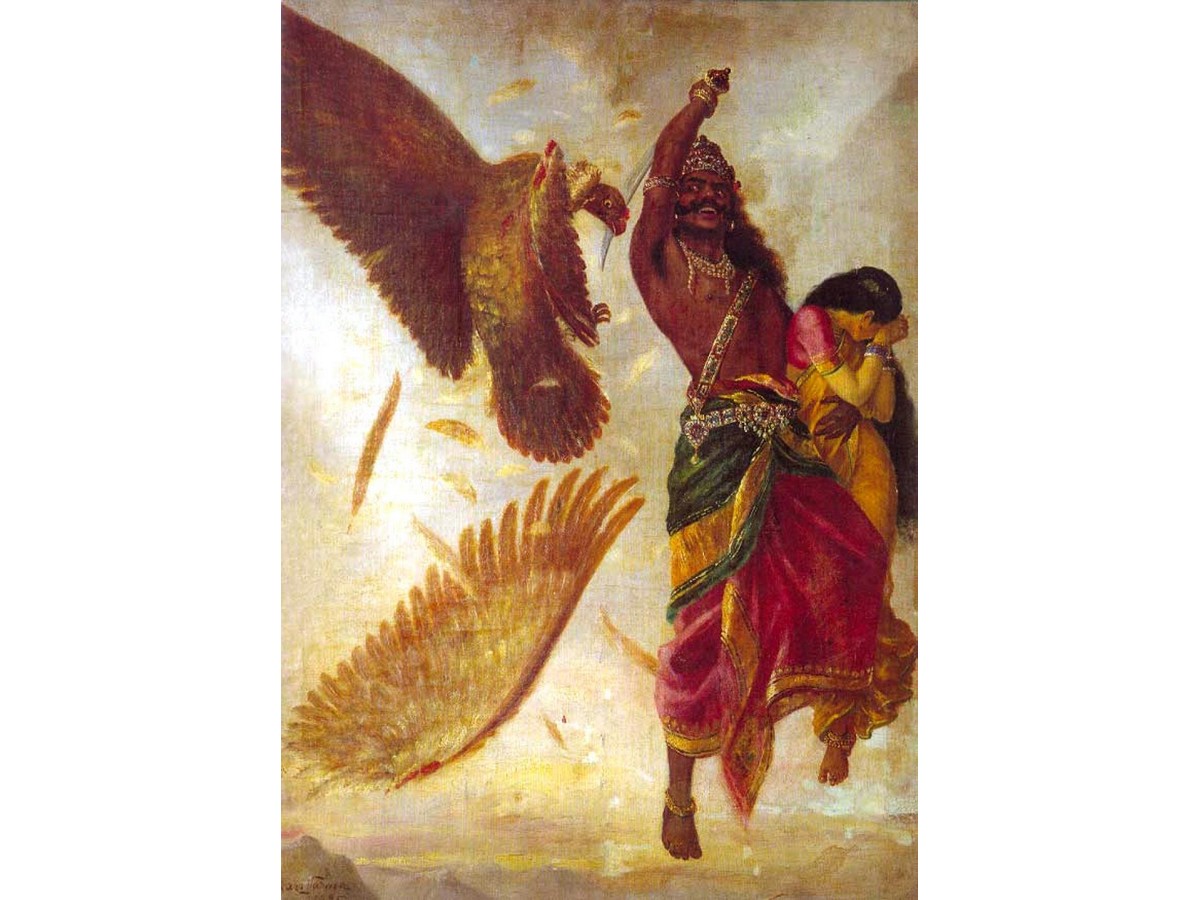 Jatayu, in the Hindu epic, Ramayana, is the younger brother of Aruna and is a demi-god. He has the form of a vulture and is a dearest friend of Lord Rama's father, Dhasharatha. In Ramayana, Jatayu tries to save Goddess Sita when he sees Ravana abducting her to Lanka. The personification of chivalry and valor, Jatayu risked his life to save Sita from the evil clutches of King Ravana.
After his wings being clipped off by Ravana, Jatayu laid down waiting for Lord Rama to inform that Ravana has gone south. With the pain of Jatayu dying to save Sita, Lord Rama blessed the bird and performed his last rites. From that day on, Jatayu has been an epitome of bravery and stands for the empowerment and protection of women.
The sculpture of this mythical bird at Jatayu Earth Centre sits at the spot where Jatayu took his last breath.

ALSO SEE – Book Kerala Tour Packages for a Jatayu Earth Center Experience
Jatayu Earth Centre – The Four Hills
Jatayu Earth's Center is spread across four hills in Chadayamangalam, Kollam district of Kerala. For the creator, Rajiv Anchal 'Jatayu' is a symbolical representation of an era when humans and other living beings cared for each other and lived together peacefully.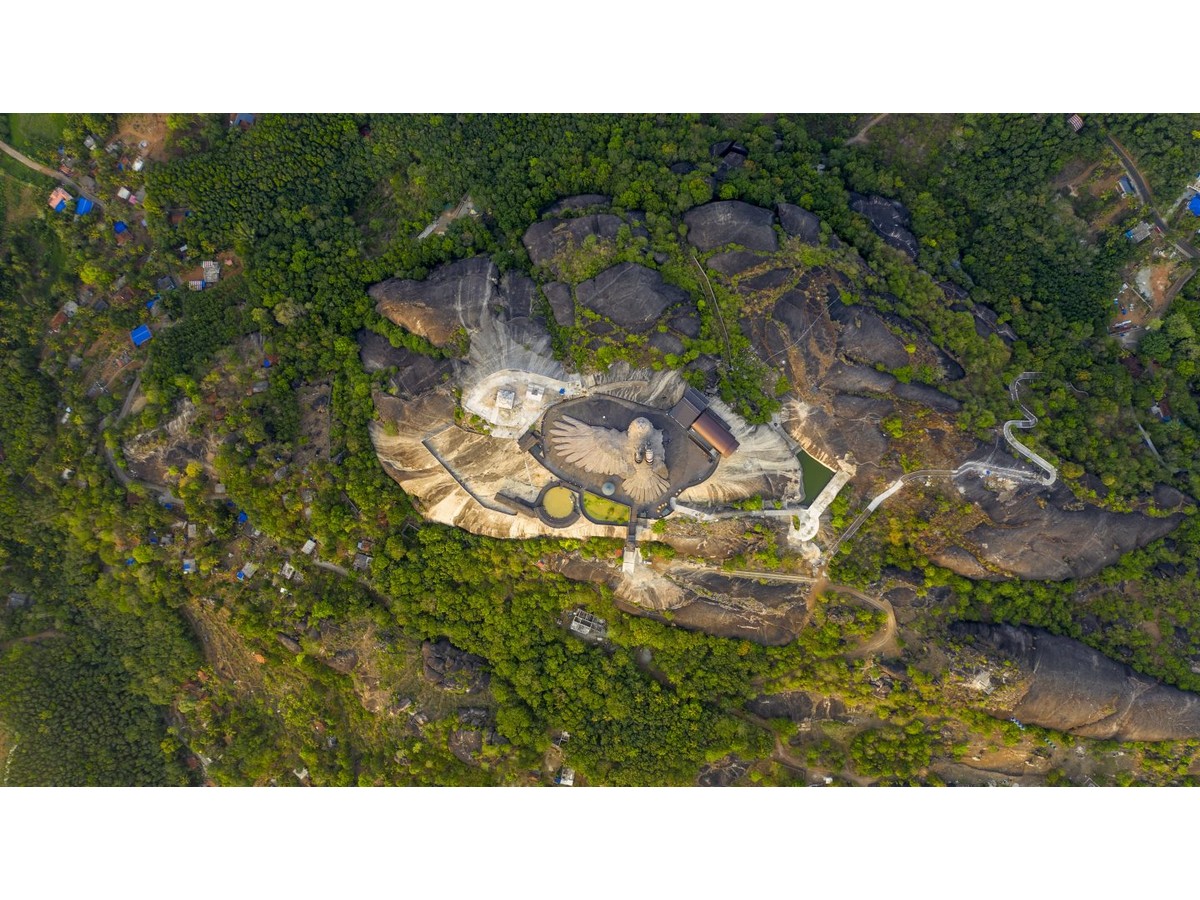 The main attractions of Jatayu park are spread over four hills, each offering different activities and attractions. Each hill having its own significance. These hills are integrated with the environment and uplift natural harmony, sustainability, and preservation through two check dams for rainwater conservation and uninterrupted water supply. Electricity is domestically harnessed from solar power panels for the smooth functioning of the Jatayu Earth Center.
1. Jatayu Rock Hill – The Hill representing the Safety of Women and their Honor
The biggest highlight of Jatayu Earth Center is the sculpture of Jatayu, the bird designed by the prominent director, artist, and sculptor Rajiv Anchal. The first hill with the world's largest bird statue stands for women's safety and honor. It is a 1000 ft giant rock. The Jatayu sculpture in this hill has a length of 200 ft and a width of 150 ft. The height of the giant statue is 70 ft. Inside the functional sculpture is a 15000 sq ft utility space. Spanning over five levels is an audiovisual museum inside the sculpture.
Another attraction inside the hill is a multi-dimensional mini theatre. To reach the top of the hill, a cable car facility is provided. On the fenced area on the top of the hill are a Rama Temple and mythical markings. On top of the hill is a rainwater reservoir with 1.5 million liters of capacity.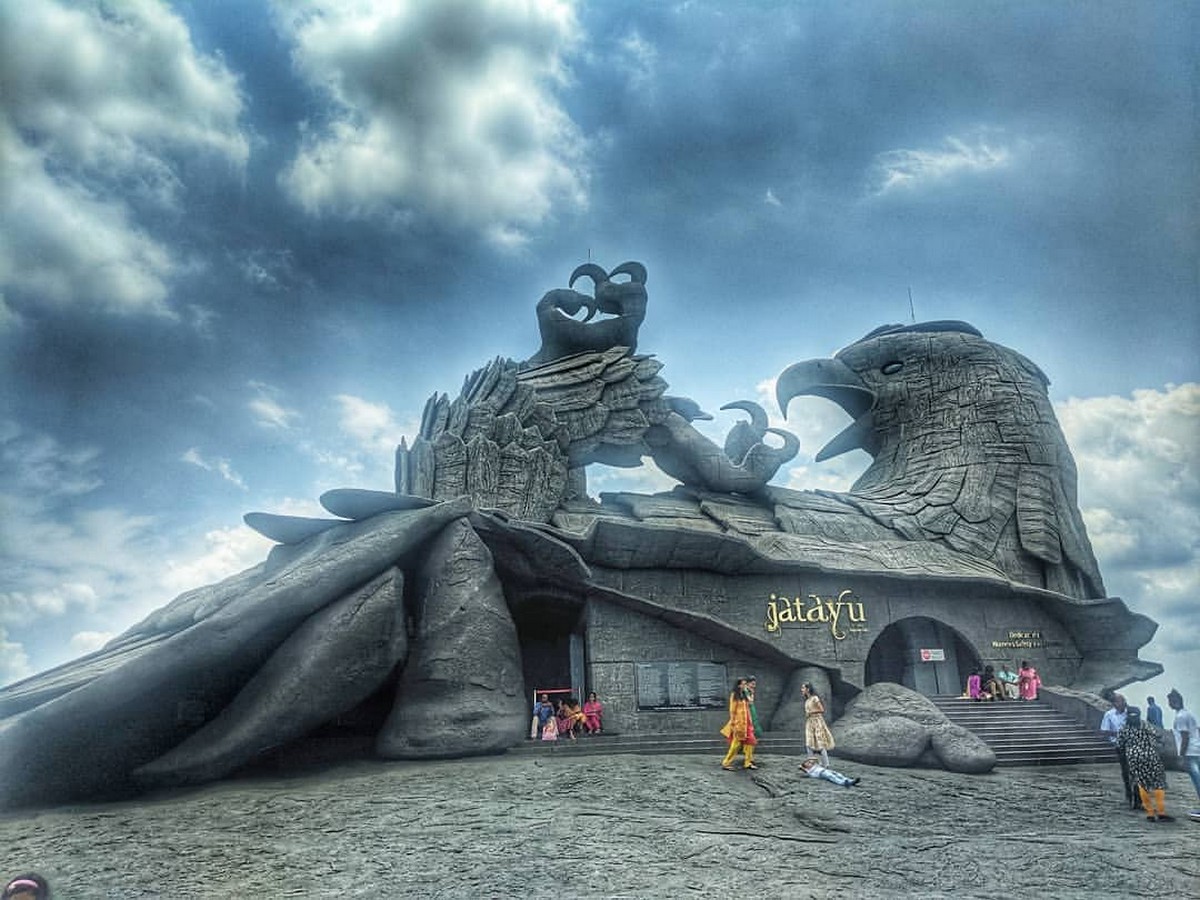 2. Adventure Rock Hill – Adventure Activities and Nature Walk
Incorporating standards of safety globally, the Jatayu Adventure Center in Second Jatayu Hill offers adventurists group in a range of 10 to 100. The distinguishing feature of this hill is an integrated paintball station spread along across the large natural terrain. The major attraction of the hill is a long hour trek through the private forest.
An audiovisual museum is built on the second hill too and it spreads over five levels. Major attractions include rappelling, shooting, bouldering, rifle shooting, jumpering, chimney climbing, log walking, etc.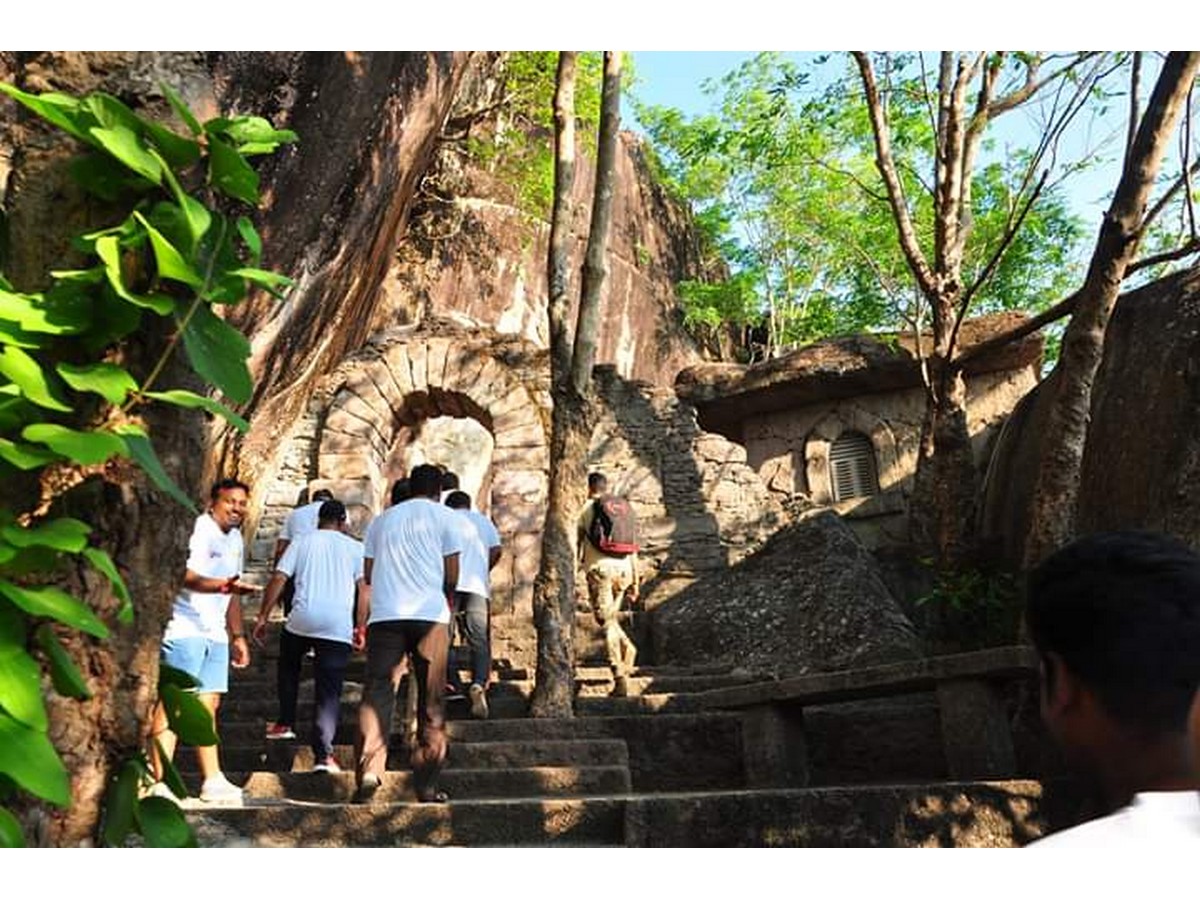 3. The Elephant Rock Hill- Tented Camps Over Night Stay
Elephant Rock Hill has tented camps for overnight stay. It has a 250-meter long zip-line zone and sky cycling. Campfire, moon-lit dinner, live music, and live kitchen are the major attractions of the hill. Visitors can also be a part of the forestation.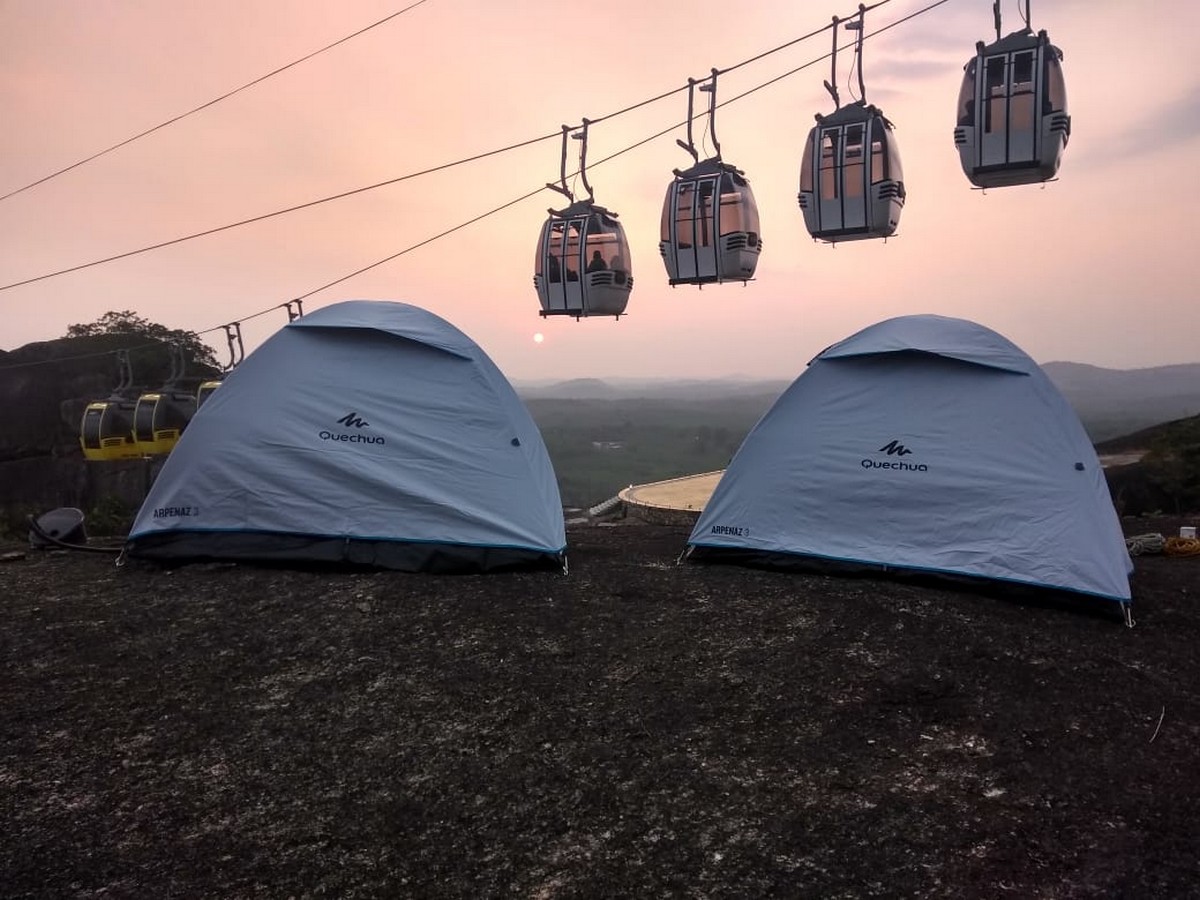 4. The Kitchen Rock Hill- Heli Tour-Hill
This hill at Jatayu Park offers a great retreat in the lap of nature. The fourth hill has a traditional Siddha rejuvenation with accommodation facilities inside the cave offers a ten-day Siddha rejuvenation package. There is a herbal garden with a wide variety of plants. The fourth hills also have a five-level spanned audio-visual museum built inside the sculpture. At the hill, you get to be part of the protection and preservation of the natural ecosystem.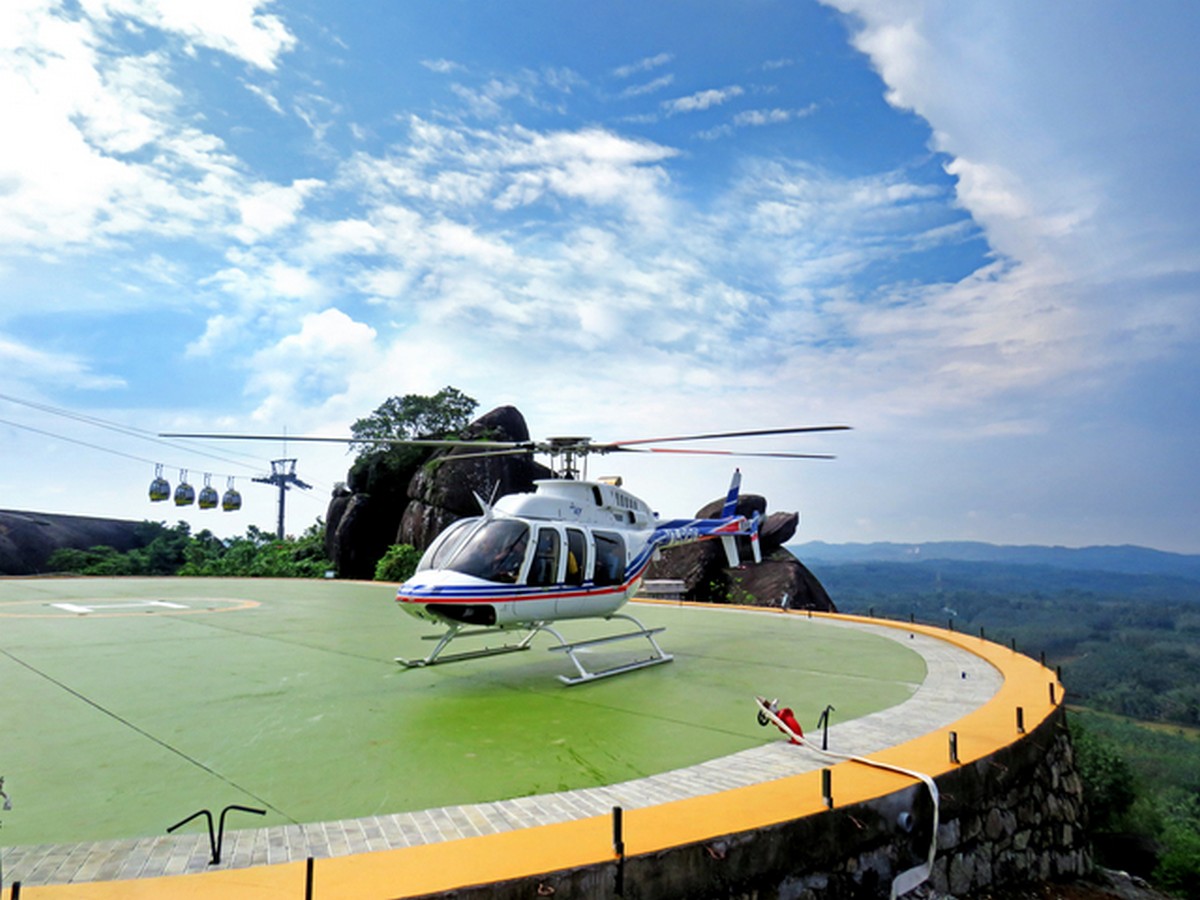 ALSO SEE- Adventure Tourism in Kerala
What does Jatayu Earth Center Signify?
According to the sculptor, Rajiv Anchal, the Jatayu rock symbolizes women's empowerment. In the present day, women face numerous troubles and the crimes against them are outnumbered. This epic structure which highlights the bravery of Jatayu to save Goddess Sita, shouts out to people about the importance women should be given and that they should be free of any harm. With a bird sacrificing his life, it is necessary for men to stand for the justice of women. Uplifting women and making sure that they live in a safe and secure environment is vital. Jatayu Earth Center is a tribute to Womanism.
The virtual reality museum inside the sculpture at Jatayu Earth Centre is designed to promote the idea of harmony.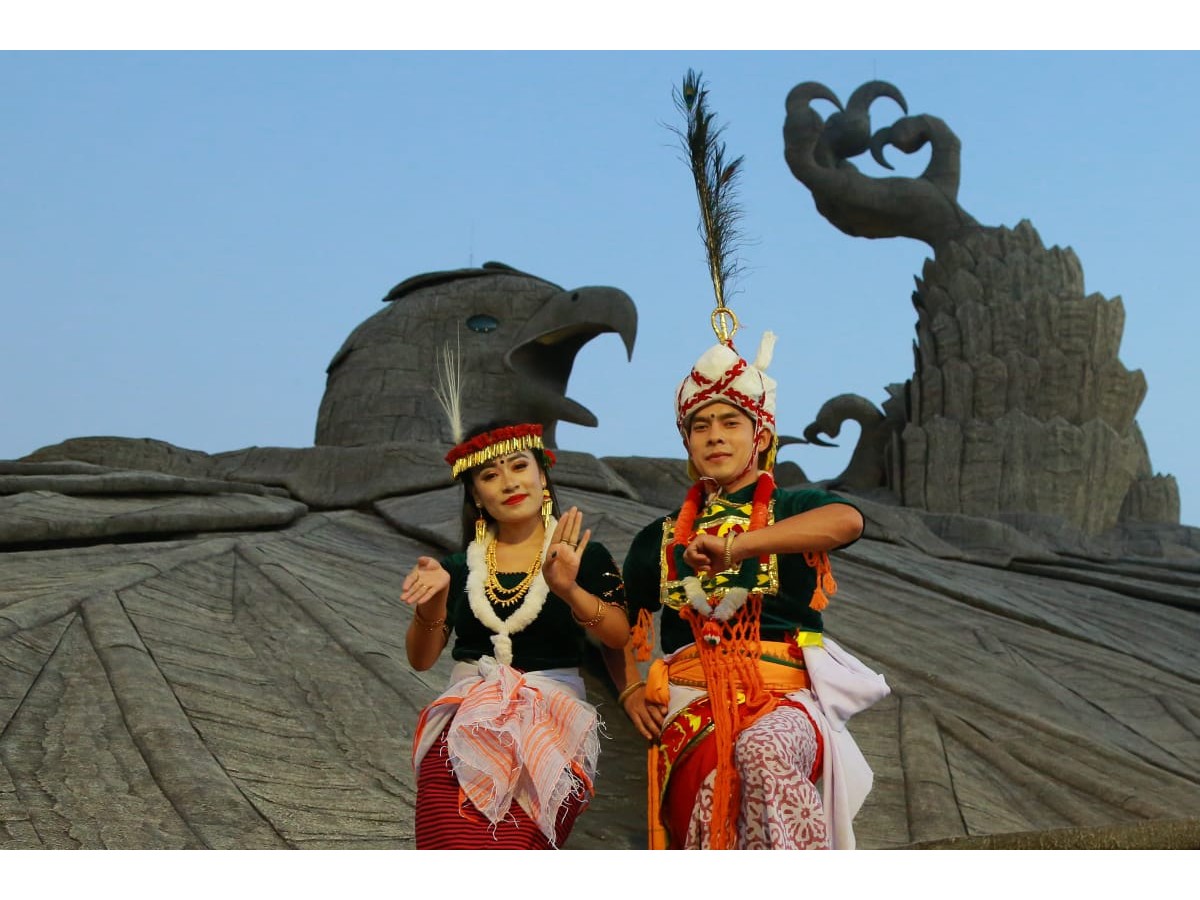 Jatayu Earth Center- Timings, Booking, Entry Fee and Ticket Rates
The Jatayu Earth Center opens at 9.30 AM and closes at 5.30 PM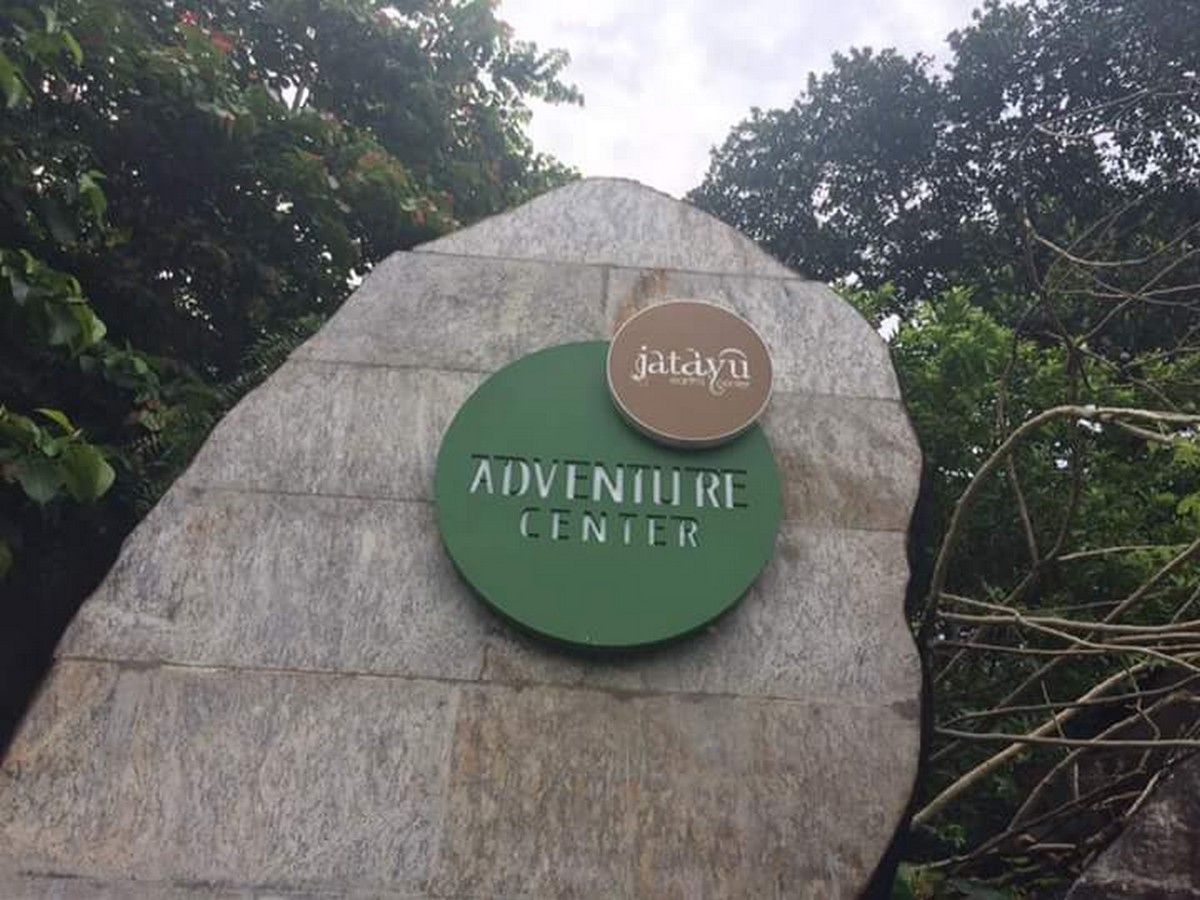 Jatayu Earth Centre entry fee – Rs 450/person + Tax
15 Adventure Activities (10 A M To 4 P M) – Rs.1000/-
Trekking and Paintball (Afternoon Session 3 P M to 6.30 P M ) – Rs.1300/-
15 Adventures Activities and Trekking (10 A M to 6.30 P M) – Rs.1500/-
15 Adventures Activities and Paintball (10 A M to 4 P M) – Rs.1800/-
All Activities, Paintball and Trekking (10 A M to 6.30 P M) – Rs.2300/-
Full Day Activities (10 A M to 6.30 P M) -Rs.3500/-
How to reach Jatayu Earth Center?
Jatayu Earth Center is located in Chadayamangalam, Kollam, Kerala, India
Jatayu Earth Center is easily accessible from all the major cities and towns in Kerala and India.
Reaching Jatayu Earth Center By train
Kottarakkara Railway Station – 22 km from the Jatayu Earth Center (30 minutes by road)
Quilon Railway Station – 43 km from the Jatayu Earth Center ( one hour travel by road)
Trivandrum Railway Station – 52 km
Other nearby railway stations include the Aluva Railway Station, Ernakulam Railway Station, Madurai Railway Station, and Coimbatore Railway Station.
Reaching Jatayu Earth Center By Air
The nearest airport is the Trivandrum Airport which is approximately 52 km from the Jatayu Earth Center and will take an hours journey to reach the rock by road from the airport.
Reaching Jatayu Earth Center By Road
Jatayu Earth Center is approximately 200 meters from the Trivandrum – Kochi highway.
Instructions to Guests Visiting Jatayu Earth Center
What Guests should do?
Wear comfortable shoes (hiking shoes, sneakers) with firm rubber/grip soles (this is a must as the terrain is uneven and challenging)
Wear proper attire, like sportswear, shorts or jogger's suits (Consider the humid weather so wear something that is comfortable)
Wear Caps or head gear
Carry Hand towels
What Guests should not do?
Avoid wearing any jewelry/valuables (loose ornaments as it could be a potential hazard during activities)
Strictly No loose hairs, please advise all long hair individuals to tight their hair or wear a head scarf.
During activities mobile phones usage will not be entertained as they tend to distract the participants.
Follow strictly the instructions given by the marshal/guides, as "Your Safety Is Our Priority"
Time management will be advised and need to be followed strictly
Outside food and drinks are not permitted.
Alcohol consumption is strictly prohibited, guest if found intoxicated will not be allowed to do any activities.
Kids below 12 years are not permitted to do adventure activities and Minimum age for paintball is 14 years old with parents consent, from 16 and up no parental consent is required.
Distances to Jatayu Earth Center
Nearest Railway Station – Varkala – 27 Km
Nearest City – Kollam(Quilon) – 38 Km
Distance From Capital City Of Kerala – 50 Km
Trivandrum International Airport – 52 Km
Kochi To Jatayu Earth's Center – 160 Km
Cochin International Airport To Jatayu Earth's Center – 184 Km
Jatayu Earth Center Photos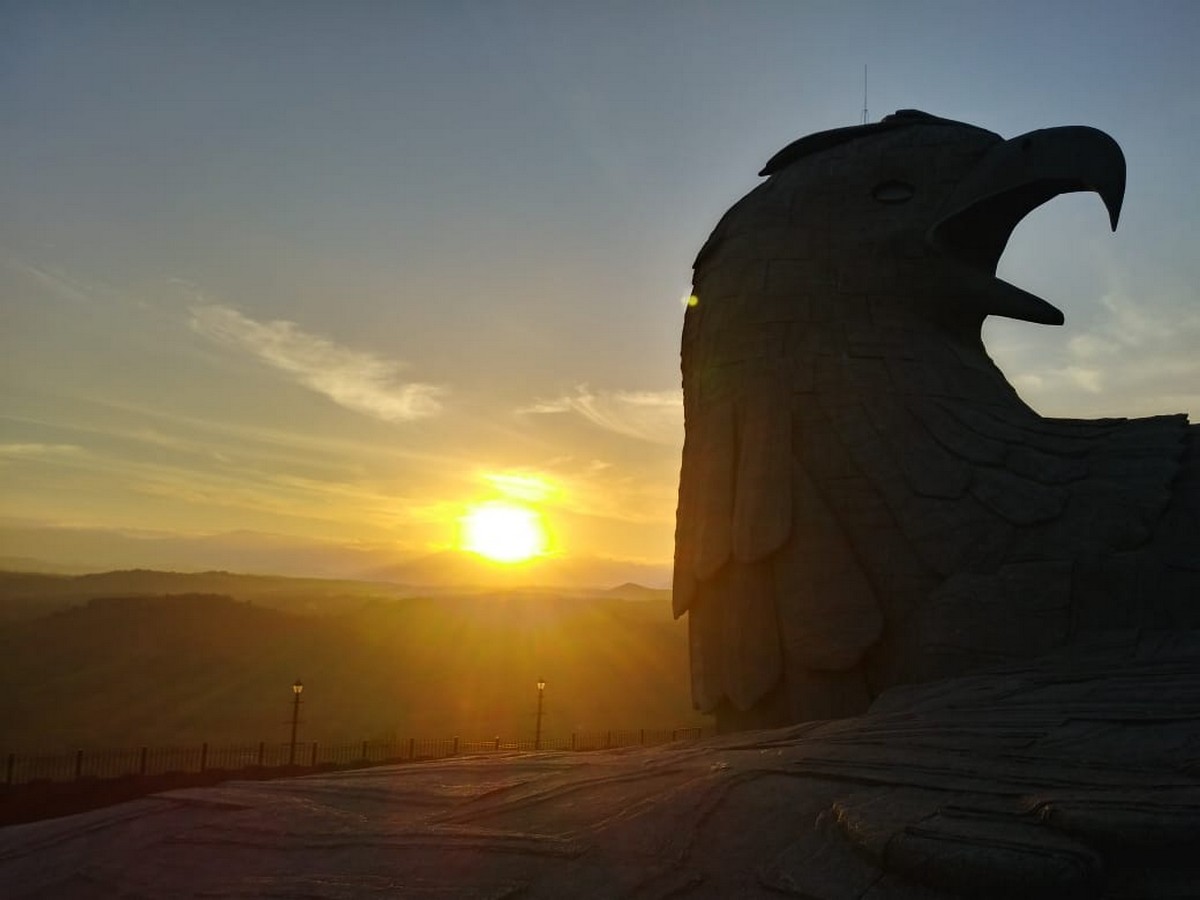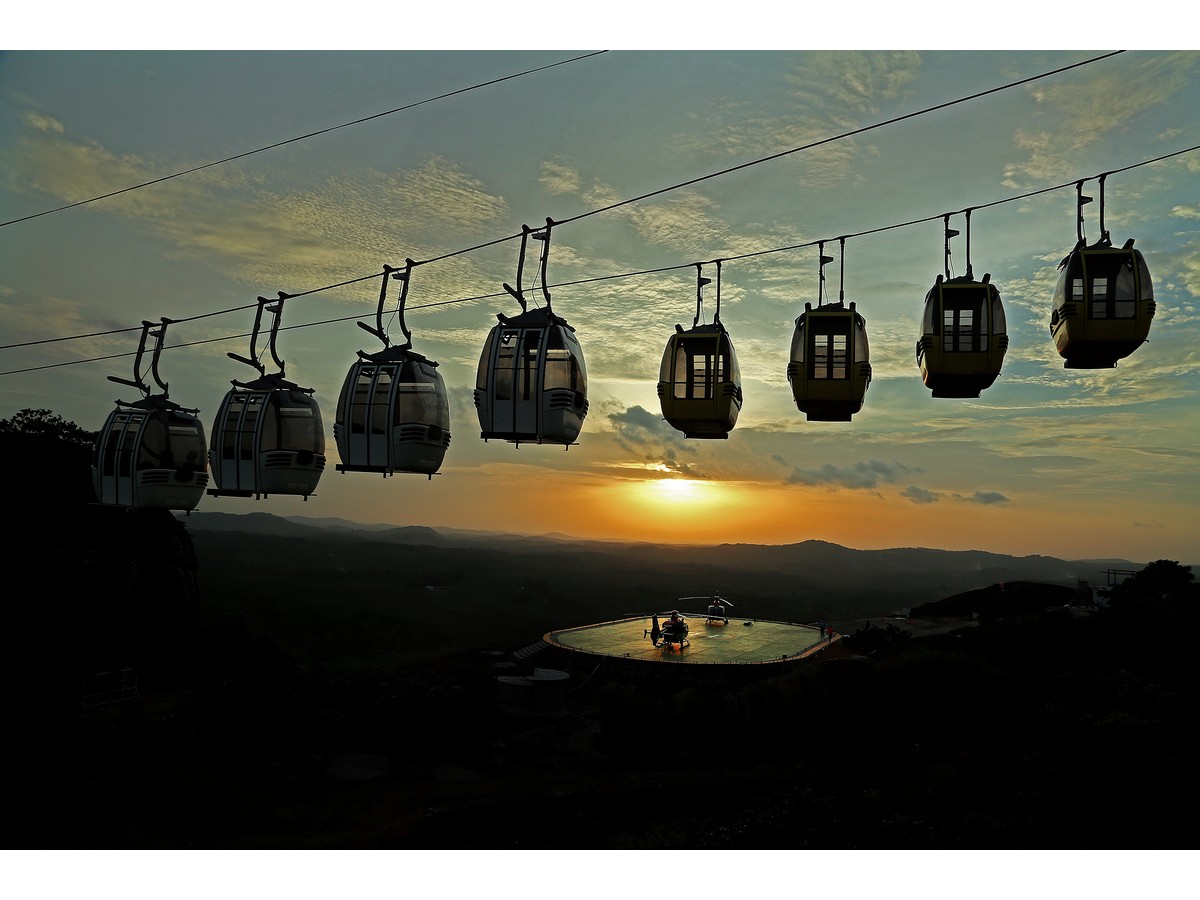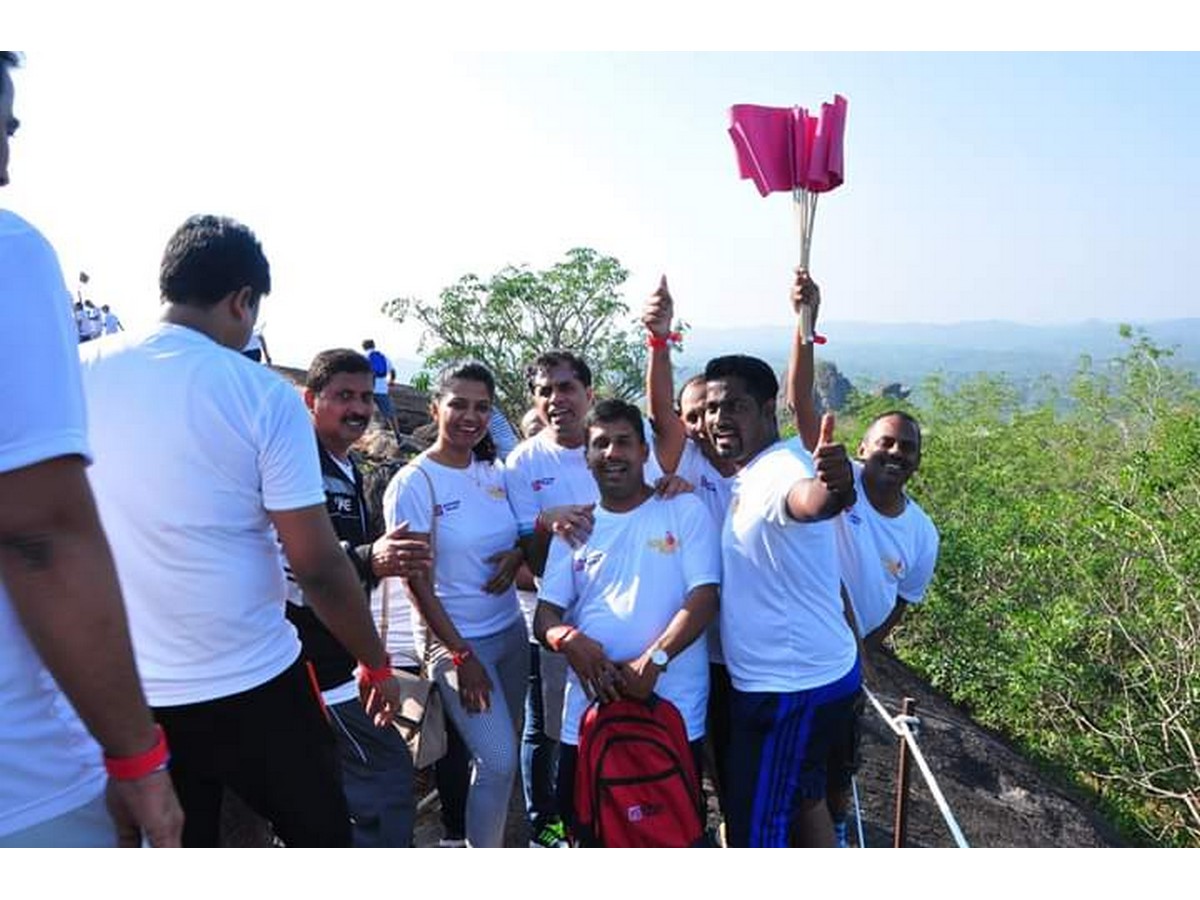 Jatayu Rock, Pond and Rama Temple
Jatāyu according to the Rāmāyana was a bird who was the son of Garuda (Vishnu's mythical bird), and king of the vultures; he is also attributed to being the son of Aruna. He was an ally of Rāma and fought Rāvana furiously to prevent him from abducting Sītā, but was overpowered and left mortally wounded
In the great epic Ramayana, Jatayu is characterized as a noble bird of divine origin. One day he happened to hear the plaintive cry of a lady. It was Sita lamenting for help while she was being abducted to Lanka by the demon king Ravana. Jatayu rushed to her rescue, stopped Ravana's chariot named Pushpaka Vimana, and engaged in a battle with him. Eventually, Ravana took his powerful sword Chandrahasa, cut off the bird's left-wing, and went away with Sita. It is said that the injured Jatayu and his lost wing landed on top of a rock.
In time, the rock got the name Jatayupara. This is where the monumental statue of Jatayu is now built in Kerala. There is a pond near the rock which is said to be formed by the stroke of Jatayu's beak. It has water throughout the year and never goes dry.
Legend also says that Lord Rama later came to Jatayupara, and gave moksha or deliverance to the wounded and dying Jatayu. Jatayu narrated the entire story to Rama, delivering him vital information about his wife Sita. Here, there is a mark of footprint said to be that of Lord Rama. A temple dedicated to Lord Rama can be experienced in an adjacent compound.
The sculpture along with the adventure center and Siddha healing center, all of 65 acres, form Jatayu Earth Centre.
The Jatayu Earth Centre offers an assortment of rock-based adventure activities for thrill-seekers. Plan your trip to Kerala with us and enjoy your visit to Jatayu Park.