Kerala, popularly known as God's Own Country, is very distinct from the rest of India. It is the state in India which is touch based by Monsoon first and wide variety of the tourist attractions like backwaters, hill stations, wildlife sanctuaries, beaches, tree-houses gives an overview of the fascinating variety across the most diverse experiences in the world. Even though Kerala is an all season destination, Each season in Kerala is unique making it an ideal destination for tourists who are coming for different kinds of travel experiences in each of these seasons and Best Time to Visit Kerala varies based on why you are visiting Kerala.
Kerala is blessed with a pleasing and enjoyable climate throughout the year across all the seasons and months. Peak Season in Kerala from September to March is the best season to visit Kerala for holidays. In these months the weather is warm and comfortable, but not hot. Summer Season from March to May, is hot but not humid, as it is near the tropics. Monsoon season between June and August is the best time to visit Kerala for Ayurveda treatments. The wet and cold climate in monsoon weather is ideal and Best time to Visit Kerala for Ayurveda treatments and rejuvenation programmes.
When is the Best Time to visit Kerala ?
The Best time to visit Kerala is from September and March in winter season when the Kerala has comfortable climate and pleasant weather with less humidity in backwaters, hill stations and beaches. Best season to visit Kerala for people who are looking for ayurvedic treatments is Monsoon season from June to August. Best Season to visit backwaters of Kerala is the months from August to May.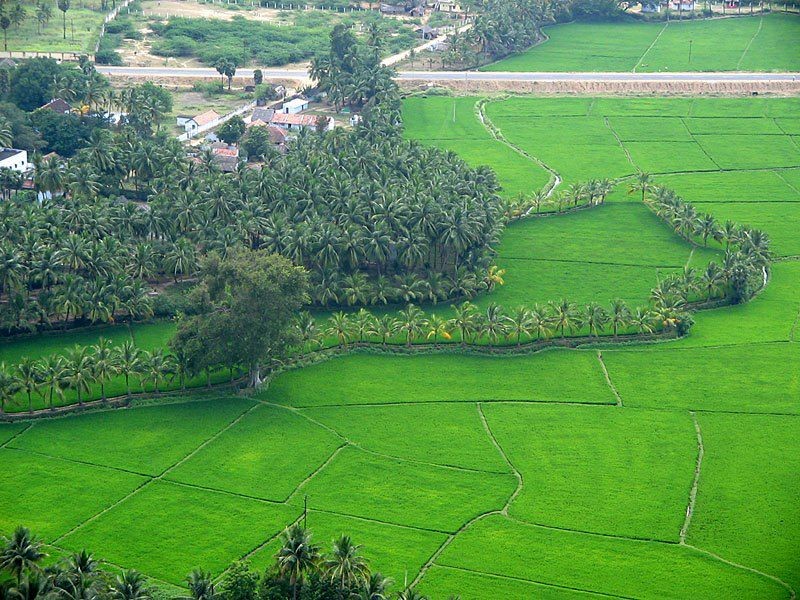 Seasons in Kerala – Weather and Climate
Kerala has three different seasons and each of these seasons are suitable for a visit to Kerala based on why you are visiting Kerala:
Peak Season from September to March when the climate is cool and comfortable and the best time to visit for a holiday in Kerala
Off season in Kerala in in April and May and these months are hot and humid summer season in Kerala.
Monsoon Season from June to September is suitable for Ayurveda with rains intermittently
ALSO SEE- Top 33 Best Places to Visit in Kerala for 2020(with PHOTOS)
| | | | |
| --- | --- | --- | --- |
| Season Name | Months | Temperature | Climate |
| Peak Season | October-February | 19-30°C | Pleasant |
| Off Season | April-May | 31-38°C | Humid and Hot |
| Monsoon Season | June-September | 17-27°C |  Heavy Rains |
Kerala is an ideal destination in India for tourists who are looking for multiple experiences like hill stations, culture, backwaters, houseboat and hill stations. Kerala is an all season tourist destination and the best time to go to Kerala is based on the personal preferences of individual visitors and why they want to visit Kerala.
ALSO SEE- Complete list of best things to do in Kerala with Photos
Winter (Peak Season) in Kerala- Best time to visit Kerala
Winter Season in Kerala is considered to be the best time to visit Kerala . This  comes by September mid  just after the monsoons when all tourist spots in Kerala will be green and fresh after the rains.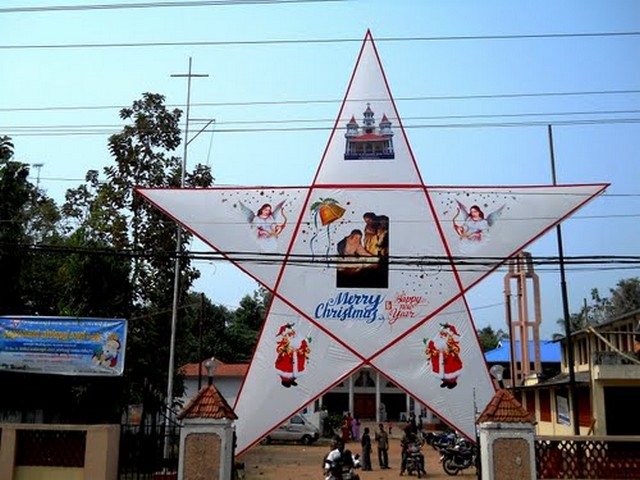 In Winter season, climate in Kerala is really salubrious and pleasant making it ideal for visit by families and couples.  As the Xmas and Deepavali falls in this season this is the peak tourism season and  you should expect crowds.  In winter you can enjoy  splendid greenery in destinations like Munnar, Thekkady and Kumarakom and  beaches will be calm and ideal for sun bathing at Kovalam, Marari, Varkala and Cherai.
Winter Months in Kerala
-September, October, November, December, January, February
Temperature in Kerala in Winter (Peak Season)
Temperature in Kerala during the peak season of winter varies from 19°C to 30°C. It starts colder in September and gets hot as the season moves towards February.
Tourist Spots to visit in Peak Season in Kerala
All major tourist destinations in Kerala are ideal for visit during winter especially Athirappilly Waterfalls, Munnar, Thekkady, Alleppey, Kumarakom, Marari, Kovalam, Varkala and Wayanad.
Why you should visit Kerala in Winter
Winter is the best time to visit Kerala. Climate will be moderate and comfortable without too much heat or rain. As the rainy season would have just got over, waterfalls in Kerala will be full and you can see gurgling streams and full rivers all across Munnar and other tourist destinations. Munnar may be misty and tea gardens will be green. If you are opting for houseboats in the winter season then you may not require AC in houseboat a evenings will be cool and comfortable with mild winds.
Winter Travel Tips
If you are planning to travel to Kerala in Winter months from September to March, then the best choice will be September as most hotels and resorts will have off season rates and season will kickoff only from October officially. More than that if you are travelling from outside India, exchange rates will usually be lowest in September making things cheaper to buy.
ALSO SEE- Why September is the best time to visit Kerala?
In case you are planning to visit in peak season, do visit waterfalls in Athirappilly which will be full after rains and you can view the same waterfalls in its true majesty that you would have watched in multiple films in India and abroad
Summer in Kerala- Off Season
Summer in Kerala is hot and humid but not at all places. Hill stations like Munnar and Thekkady is ideal for visit in Summer as they will be relatively cool and comfortable. However beaches will be humid with evening rains and a visit to beach may make you bask in heat during day time.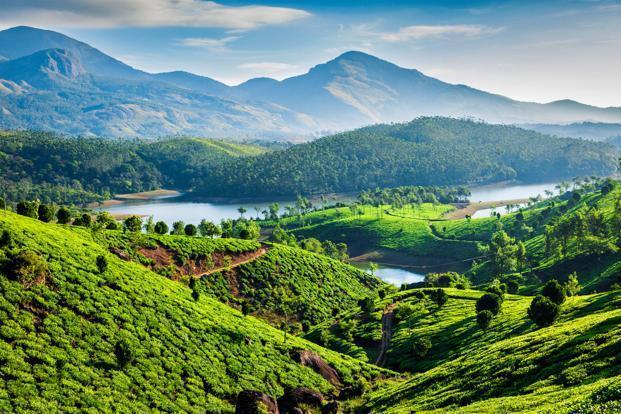 Summer time is the time at which you may see lot of animals like elephants in places like Anayirangal in Munnar and Boating in Thekkady if you are lucky as animals will come out of deep forests for water.
The heat will probably keep you off the beaches and you may find yourself engaged in peaceful siestas in the afternoons, but expect heavy off-season discounts as far as accommodation and sightseeing, dinner and drinks are concerned in your are looking for spending days in Kerala. Besides beaches, options like a visit to wildlife sanctuaries and spice plantations could offer slight respite from the heat and animals do come out in summer to have water providing ample opportunities for sightseeing. Evenings are pleasant and comfortable but not humid.
Summer Months in Kerala
April & May
Summer Temperature in Kerala
Summer Temperature in Kerala during the off season varies from 31°C to 38°C. It is really hot as Kerala is near to beaches and sea at most tourist places in Kerala
Tourist Spots to visit in Summer Season in Kerala
If you want to escape from Summer at other parts of India, then Kerala can be an ideal destination to visit as this is the best time to go to Kerala for places like Munnar, Thekkady, Ponmudi and Wagamon. Adventure Tourism, Trekking, hiking and biking are some of the best things to do in Kerala for summer in the popular hillstations.
ALSO SEE – Top 8 Hill Stations in Kerala
Why you should visit Kerala in Summer
You should visit Kerala in summer not only to escape from heat by going to hill stations in Kerala, but also to enjoy festivals in Kerala like Thrissur Pooram and other temple festivals which will happen in April and May.
ALSO SEE – Kerala Festivals you should visit in 2020
Summer Travel Tips
If you are planning to visit Kerala in summer, then pack light cotton clothing, sunscreen, sun glasses and hats. Ensure that you take enough water and stay hydrated
Monsoon in Kerala- Ayurveda Season
Monsoon season creates magic in Kerala.
June to August sees the heaviest rainfall in Kerala.
However unlike other places with non stop rains, In Kerala it doesn't fall everyday and often only in short bursts for few hours which makes it way for golden sun rays later. The weather can be unpredictable, with slightly rougher seas and winds for this period of Kerala Tourism. Monsoons let you discover a unique Kerala with overflowing rivers, trees dancing to the tune of the winds, hills and vast expanses of fields covered with lush verdant vegetation . The 44 rivers criss-crossing Kerala swell with rainwater and flow with gusto in blue-green billows.
Monsoon Months in Kerala
-June, July, August
Monsoon Temperature in Kerala
Monsoon Temperature in Kerala varies from 17°C to 28°C.
Tourist Spots to visit in Monsoon Season in Kerala
Kerala has intense and hot summers and the onset of the monsoons in June comes as a relief for local people after the hot, dry months of early summer, bringing welcome rain and lower temperatures and this is the Best Time to Visit Kerala for Ayurveda Treatments. People frequent places like Kochi, Munnar, Thekkady, Kollam and Trivandrum famous for Ayurveda Treatments in Kerala.
Why you should visit Kerala in Monsoon
Kerala can be at its most beautiful at this time of year, with verdant tea gardens in hill stations like Munnar and the vivid green of newly sprouting rice in place of the bare red earth and parched vegetation of the dry season in rice in backwater of alleppey .Monsoon is the best season for Ayurvedic treatments and renowned Kerala Ayurveda Packages and the awareness about the the charms of a wet Kerala is still not well known. If you plan to travel to Kerala during monsoons, carry lot of extra clothes as laundry may not dry well.
ALSO SEE – Best Experiences to enjoy Monsoon Tourism in Kerala
Ayurveda Treatments(June- August) , Nehru Trophy Boat Race(August, Kottiyoor Utsavam(June- July and Champakkulam Boat Race(June- July)
Monsoon Travel Tips
Traveling within India generally becomes more difficult during the rainy season and Kerala is no exception. Road, rail and air travel schedules are prone to disruption and beaches are off limits because of strong winds and high tides at this time of the year. However you should visit Kerala if you plan to enjoy monsoons and wants to watch the onset of monsoons in Indian subcontinent simply because rooms are cheaper, climate is comfortable , and the sun isn't nearly as intense.
Weather & Climate- Best Season to visit Kerala
Kerala is known as Gods Own Country because of the comfortable weather in all months of year. Here are the details of Average monthly Weather Climate & rainfall in Kerala that can give an idea about the best time to go to Kerala and weather in Kerala
Kerala Houseboat Trips can be done on all months in an Year. Weather is Hot during Summer and generally comfortable at other seasons in Kerala.
ALSO SEE – Best time to Visit Kerala Backwaters
The Arabian Sea, all along the Kerala coastline, looks wild and choppy, and swimming is out, with rainstorms ravaging the beaches. It's just about the best season for a quiet rural holiday in the interiors. Explore ecotourism, spice plantations and other lesser-known remote options to make the most of this time. Cloudy skies and heavy rain, however, are a powerful deterrent to most visitors. Rainfall is at its peak in Kerala in July and it can go up to 90cm (36in) of rain in a single month.
Weather in Kerala this week