Kerala is one of the most beautiful states of South India. The hills surrounding Kerala are full of exotic flora and fauna and beautiful scenery. Munnar is a hill station in Kerala and is one of the most popular places for honeymooners. Munnar provides charming views that go with the tasteful allure of this delightful tea town. A visit to this beautiful town will make your Munnar honeymoon memories memorable and your heart will be filled with love. Almost all points in Munnar are picture-worthy and you will get many opportunities to capture the beauty of this place in your camera.
Below is a list of Top 10 honeymoon places in Munnar 
Mattupetty Dam is one of the Top 10 honeymoon places in Munnar. Located at a height of around 1700 meters, it is one of the highest dams in Kerala. This dam was built during the 1940s for hydropower generation. Today, the dam isn't just a significant source of power in the district but also one of the best places in Munnar for honeymoon couples. This wonderful spot is encircled by the Anamudi peak, rich green tea gardens, and a completely flawless lake set in the midst of this backdrop. The dam is filled with water throughout the year which makes it home to a variety of flora and fauna.
Aside from the perfect peacefulness of the dam, you can likewise go to different must-visit places close to the dam, like, Punarjani Traditional Village and Attukad Waterfalls. Rich in wonderful backgrounds, glorious environment, amazing environmental factors, and different activities, for example, boating and trekking in the Shola forest, the Dam is certainly the most sought-after Munnar vacationer place.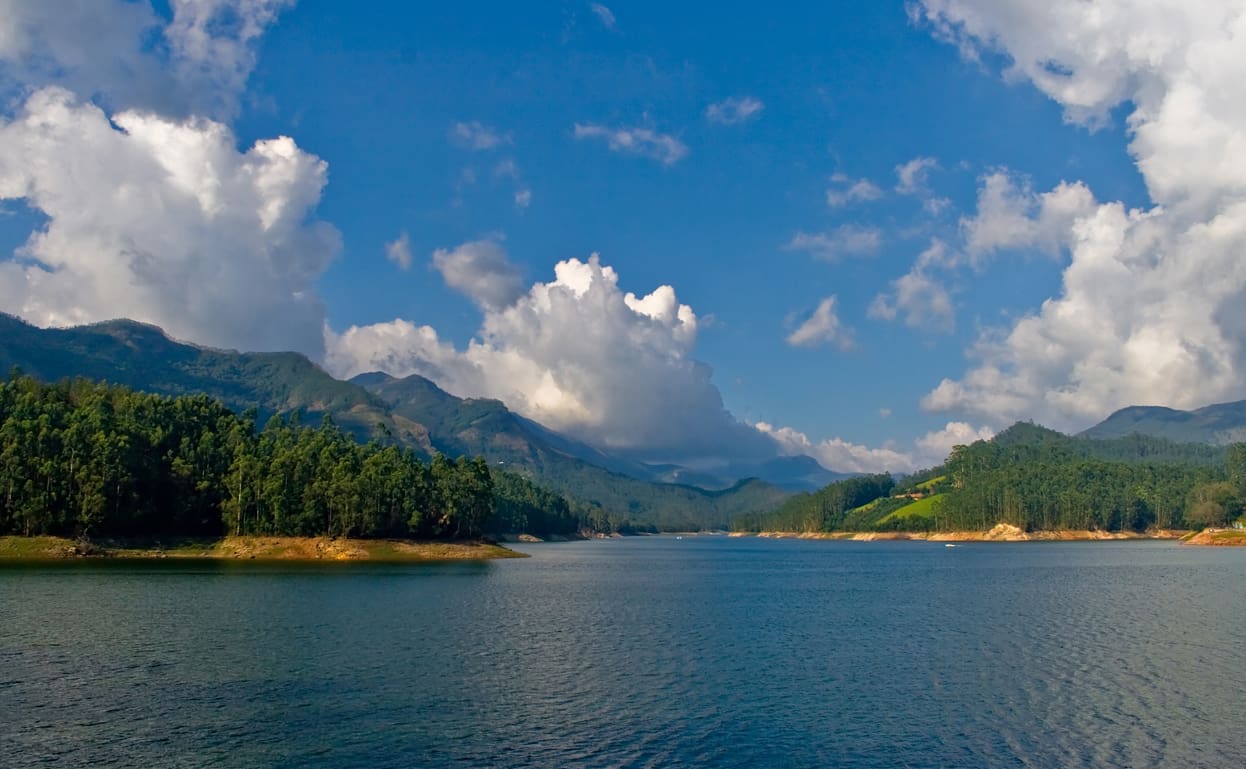 It is a pictorial curve on the Nilgiri slopes which is situated at a distance of around 3 km from Munna. This beautiful point is the best spot to click a magnificent picture of you and your partner in the scenery of rich green tea gardens when on a Munnar honeymoon trip. The point has been appropriately named as it allows the visitors to capture their awesome memories. Other than its picturesque backdrop and rich green tea gardens, it is additionally known for fragrant spices.
The glimmering leaves of the plants around, the noisy streams, the beautiful slopes, and the skimming mists; everything in one place. The place is a natural beauty, which makes it one of the Top 10 honeymoon places in Munnar. The course up to the point is also very beautiful and makes the whole journey enchanting.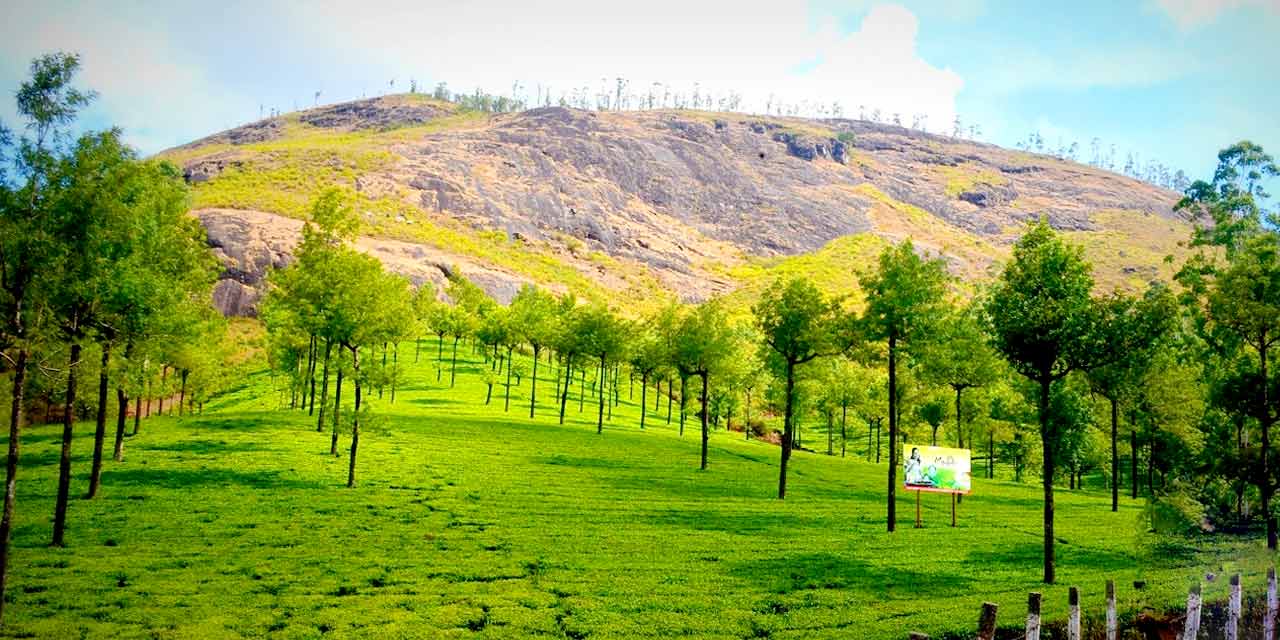 The Lockhart Gap viewpoint is perhaps the quietest and relieving spot to visit in Munnar. The beautiful valley is settled at around 13 km from Munnar and is rich in fog-clad hills. The place is named after a heart-like gap between two mountains which can be seen from this amazing viewpoint. Get a view of the magnificent dusk with your partner and you will feel as though you are encountering nature in its most perfect form. From this viewpoint, you get to see some stunning sights of valleys and estates.
What's more, the sights would be a lot prettier during evenings when everything gets enlightened in the orange sparkle. Travelers get the most joy in the beautiful green slopes of Munnar that offer some astonishing views of valleys and a perfect Munnar honeymoon picture.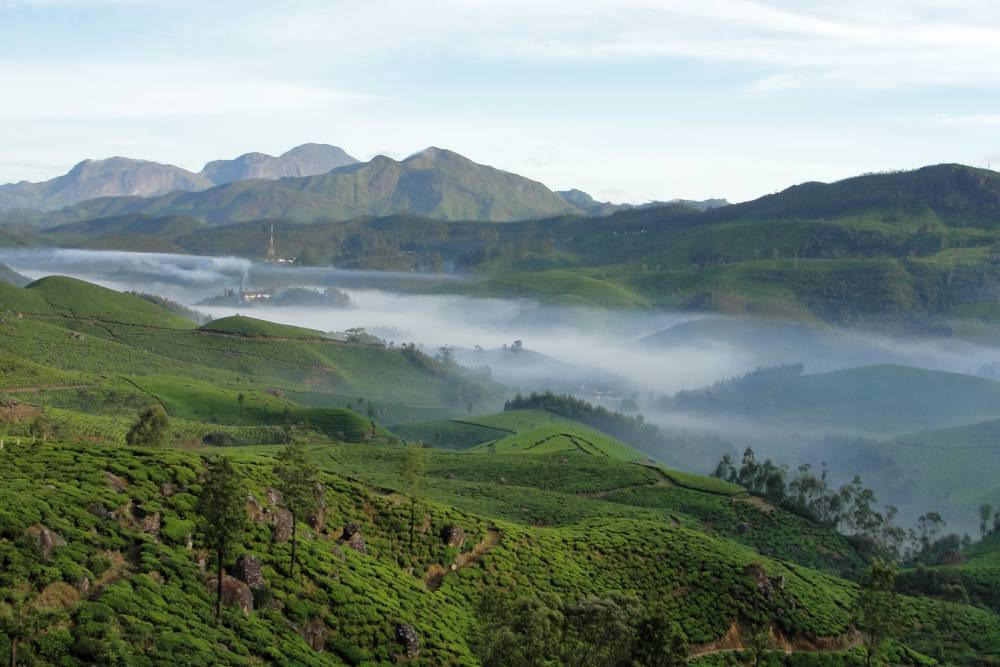 Devikulam is a charming hill station surrounded by rich greenery and a beautiful backdrop. Its lush yards and a wide variety of flora and fauna have made it one of the Top 10 honeymoon places in Munnar. The greenery and the background make the place a perfect place for activities like hiking and mountaineering. There are a few tea ranches around this hill station that add to the beauty of this place.
The natural vegetation of this area comprises tea estates; thin red, blue, and yellow gum trees. Located near Munnar, this is one of the best places in Munnar for honeymoon couples. The hill station has a Sita Devi Lake, which also makes the place frequented by tourists all year round. Before visiting this lake you will need authorization from Tata Tea Regional Officer. Its flawless waters and pleasant environmental factors make it an excellent area to loosen up.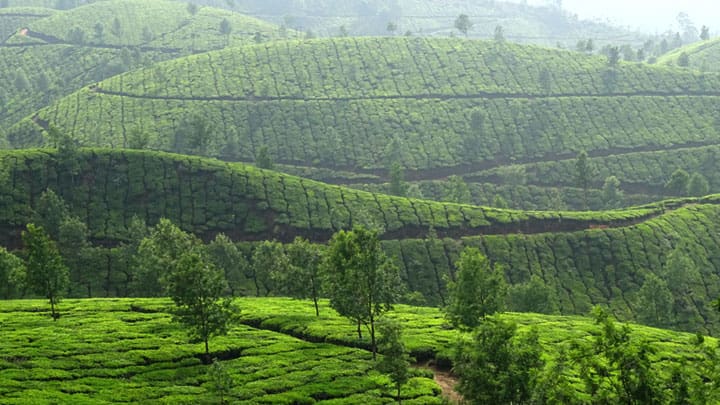 This national park located around 13 km away from Munnar is home to various species of exotic animals including Nilgiri Tahr. The exotic and fresh flora and fauna found in the park make it the best place in Munnar for a honeymoon. The park is an ensured territory and is divided into three parts and visitors are permitted only to the Rajamala part. Appreciate the heavenly and entrancing backdrops, as you walk around the winding path.
What makes this place all the more romantic is the mass blooming of Neelakurinji blossoms, which occurs every 12 years. Fog-covered slopes, thick woodlands, lavish green tea gardens, completely clear cascades, different types of butterflies, birds, and animals are what you can discover at Eravikulam National Park, which is one of the top 10 honeymoon places in Munnar.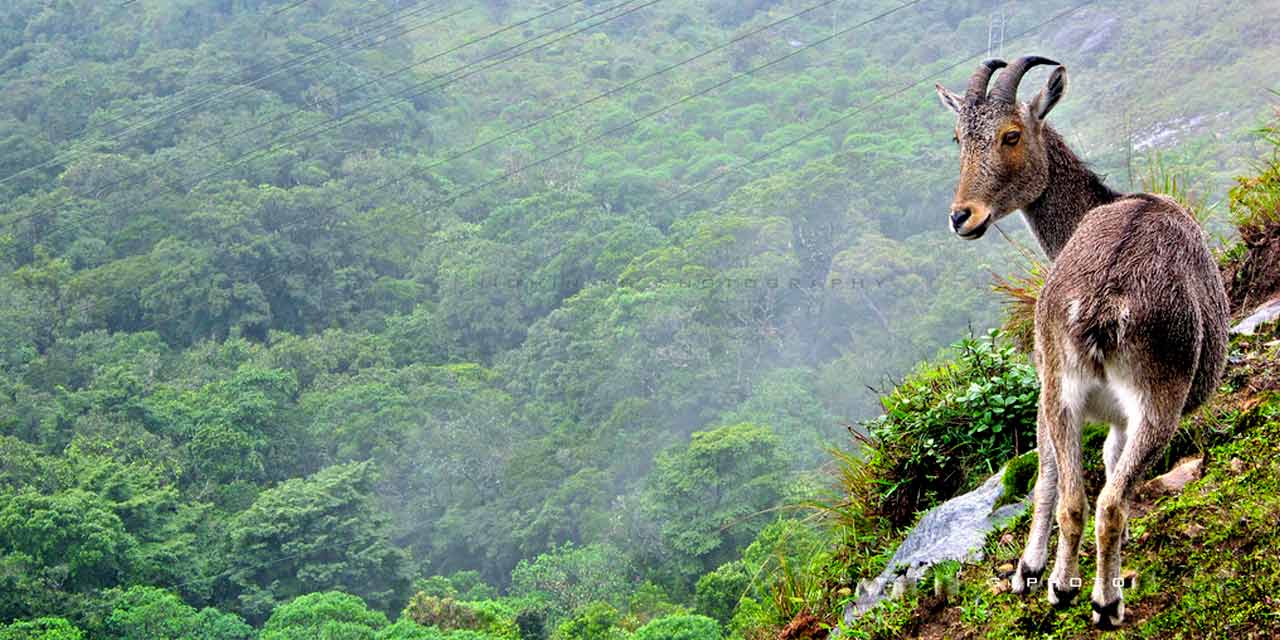 Located around 4 km from Munnar, this point is famous for its sunset view, which makes it one of the Top 10 honeymoon places in Munnar. This spot will surely fill you with happy vibes. It offers a beautiful view of Munnar and the nearby hills covered with coffee, tea, and cardamom plantation. The ranch situated at this point is filled with natural beauty. If you love adventure sports, you can enjoy hiking and trekking at this place.
A walk around this grand area requires roughly twenty minutes and gives a sublime experience of tranquillity and satisfaction. If the sky is clear, one can even see the Muthirapuzha River, which is around 60 km away from Munnar. Indeed, Pothamedu View Point is a spot that has an attractive impact and draws in travelers and therefore is considered as one of the best places in Munnar for honeymoon couples.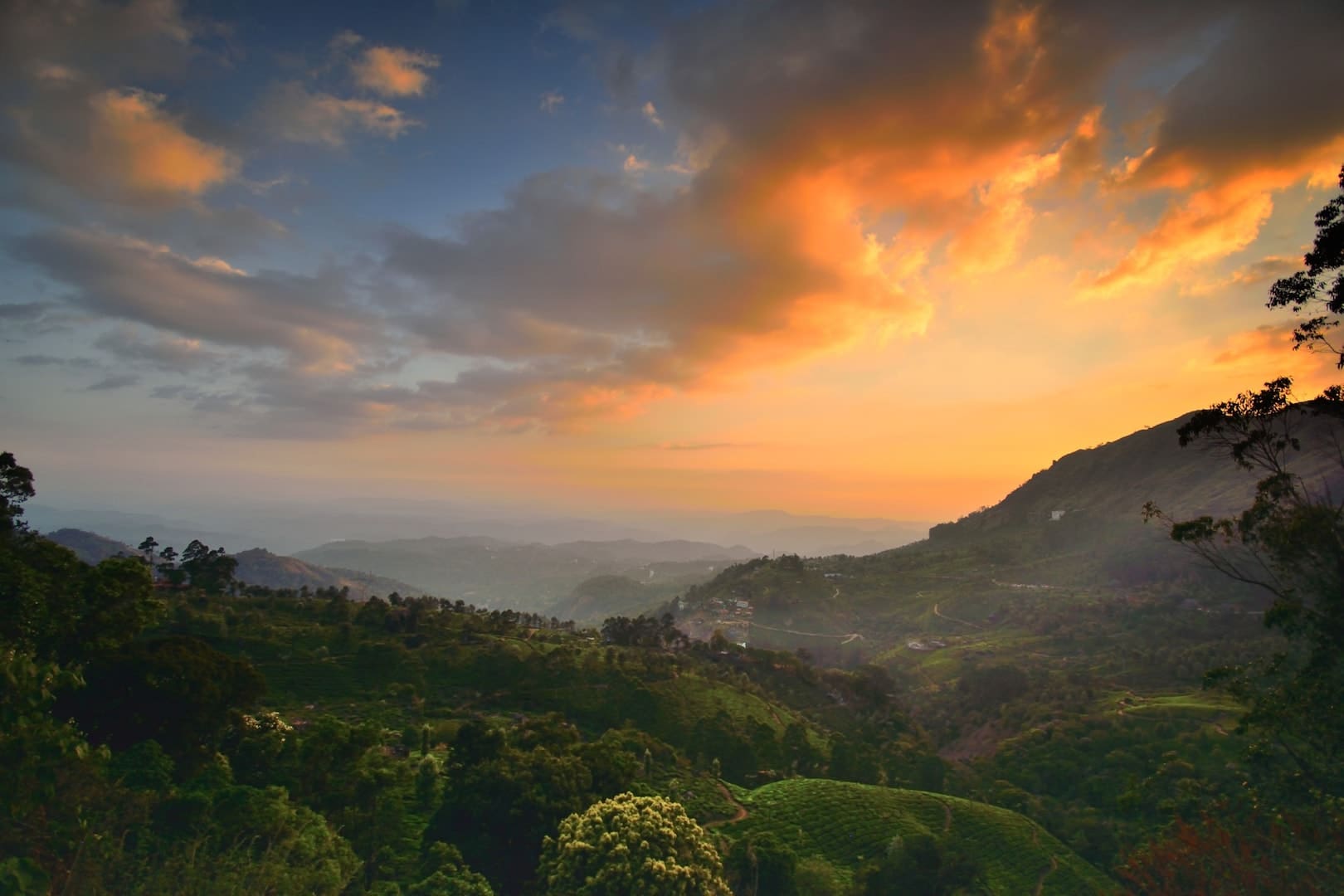 ALSO SEE – Top 20 Best Resorts in Munnar
It is one of the best places in Munnar for a honeymoon. Situated at a distance of around 15 km from Munnar, at an altitude of 600 feet above sea level this place is well-known for its natural beauty. Visitors love to visit this spot and shout to get the echo! The spot is most popular for its picturesque scenes that drive all vacationers. Situated near the pleasant Kundala Lake, the place is surrounded by foggy mists, slopes, verdant knolls, and backwoods, which makes visiting this picturesque spot a must.
This place is one of the top 10 honeymoon places in Munnar. Appreciate a boat ride, walk around the peaceful stream banks, yell at the slopes for an echo or just mesmerize in the beautiful view of Echo Point.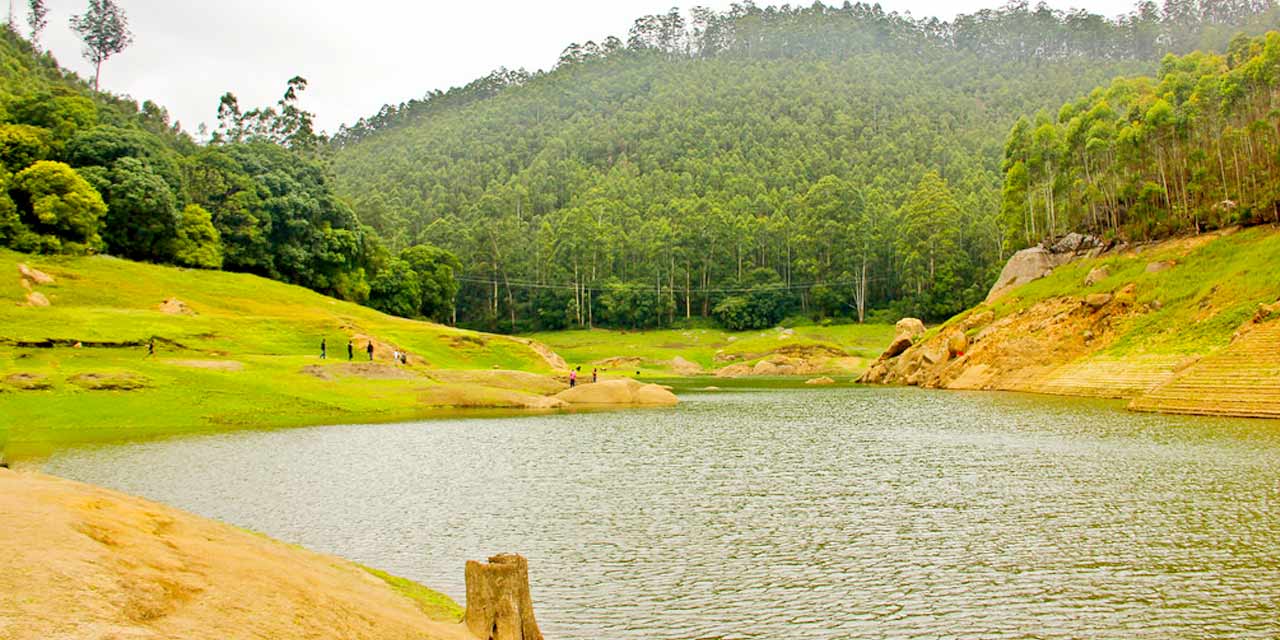 Located at a distance of around 9 km from Munnar these waterfalls enhance the beauty of Munnar. It is one of the major waterfalls of the district and quite possibly one of the best places in Munnar for a honeymoon. Set amid undulating landscapes and thick wildernesses, this cascade can be reached through a wooden bridge. Play around in the cool waters and take in the amazing magnificence of the cascades. The magnificence of the cascade is at its best during the rainy season.
The water gathered at the base of the cascade, makes it an ideal place for swimming. Other than its beauty, the site is also good for trekking and hiking. The beauty of the place will entice you and make you forget all your worries and just enjoy your time with your loved one!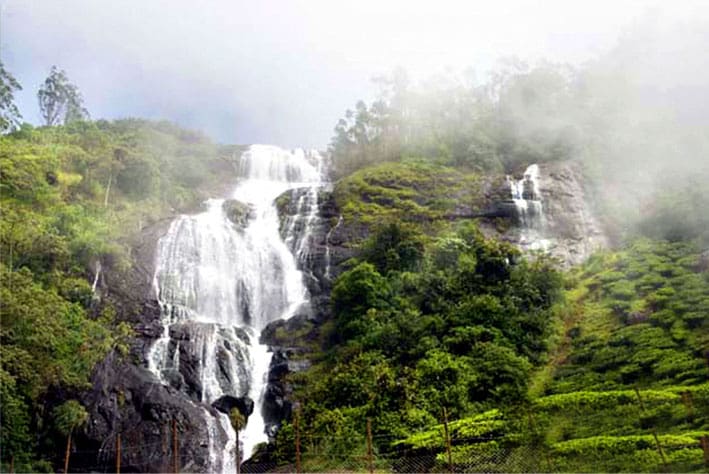 Situated around 13 kilometers from Munnar, Mattupetty is a small town acclaimed for its green grounds and woods. Started in 1963, Mattupetty Dairy farm is devoted to cattle development and research, and aims to develop livestock farming in Munnar. The Indo Project in Mattupetty was set up in light of its lovely environment, quiet occupants, and huge territory of feed.
This project was not just useful for the association rather it was also a big reason behind the development of the district. Home to different kinds of cattle, the place is rich in pleasant background. The cattle here are of excellent quality as they are specially reared. However, you should do proper research before deciding to visit this place as sometimes tourists are not allowed inside.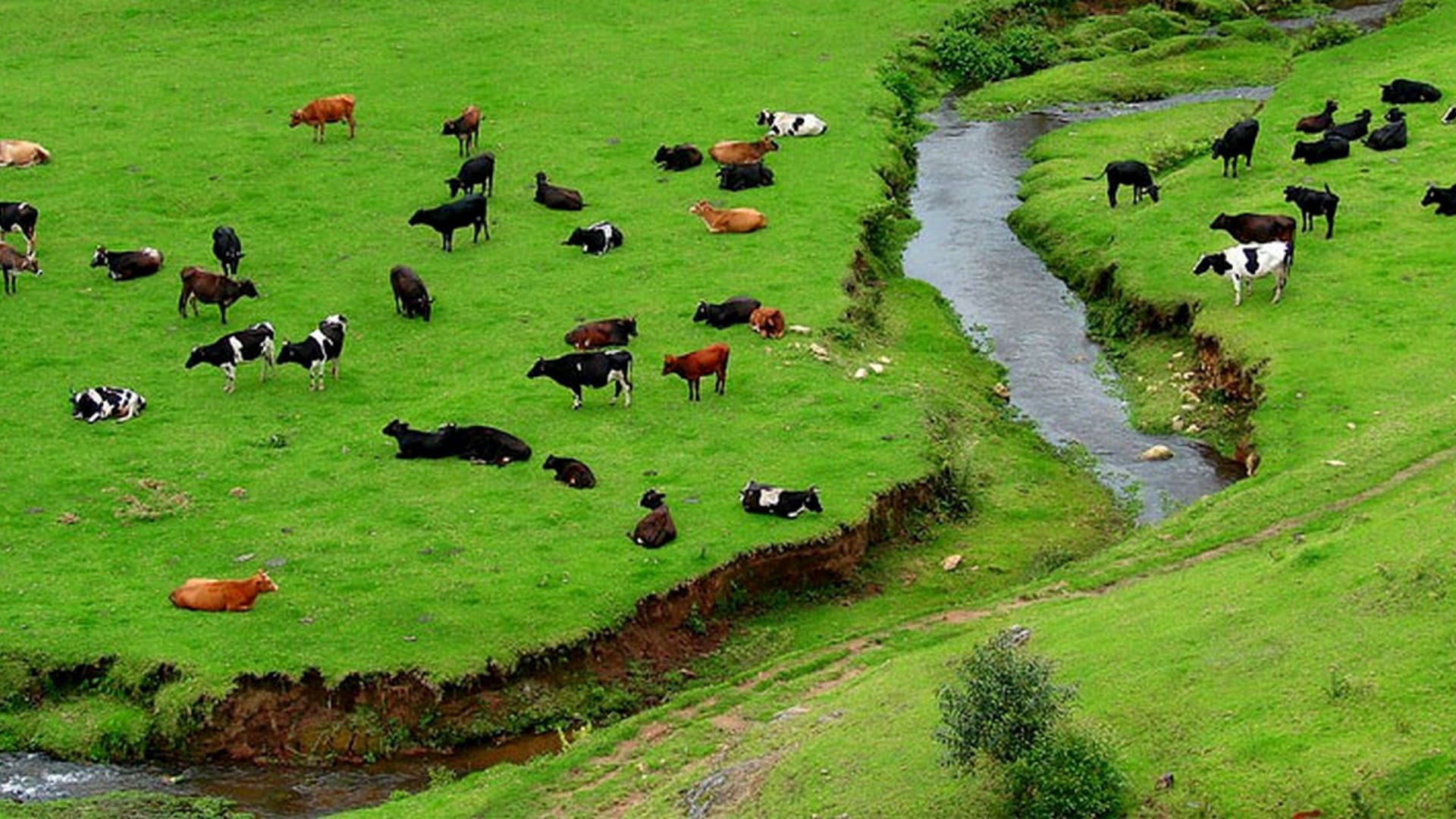 Situated at a distance of 3 km from Munnar town, this park has everything right from fresh flowers to greenery and from the Muthirapuzha River to various activities. In this park, you can find artificial waterfalls and lawns, which are perfect to make the visitors feel welcomed and relaxed. A perfect photogenic place to visit when on your Munnar honeymoon trip.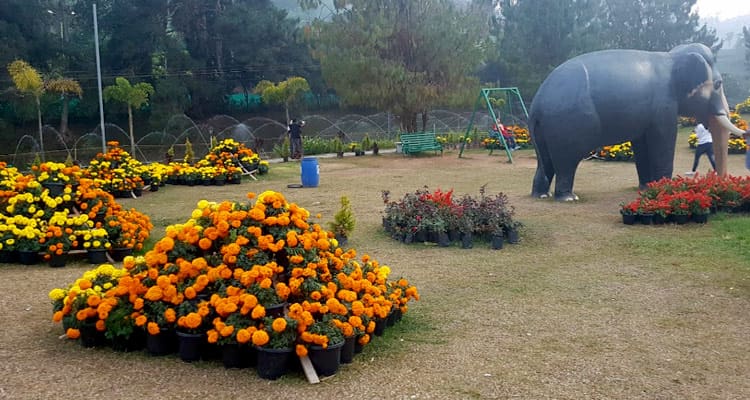 Here is the deal, Munnar is one of the best places in Kerala that couples can visit to enjoy nature's amazing creativity. The place has a calm and relaxing vibe that every person wants when spending time with their loved ones.
Now, Do not wait any longer to visit this beautiful honeymoon places in kerala and have the best time of your lives!