Get yourself into Fort Kochi Sightseeing and you will be instantly transported to a different time period. This place is steeped in the history and culture of all who have occupied it through the ages. Its roots and essence are unique in their diversity.
Unlike its name, Fort Kochi is not a walled city. In fact, there is no major fort at this place.  Rather Kochi is a port city on the Malabar Coast of India. People call it the Queen of the Arabian Sea. This ancient port town once belonged to Muziris. Later it was under Dutch, Portuguese, and British Rule. Fort Kochi is the hub for traders. Now it's your chance to discover the fusion of tradition and modernity with Fort Kochi sightseeing. 
Fort Kochi is very popular with art lovers.  Every year the Kochi Muziris Biennale is held here between December and March. It is one of the biggest contemporary art festivals in Asia. Like many other Biennale, you can enjoy exhibitions, films, sculptures, and performing arts. Again, artists from around the world participate in workshops and seminars. Other International and local art events happen all year round. 
Fort Kochi Sightseeing
An article on Fort Kochi Sightseeing written by one of our guests was originally published in Readers Digest.
In an age of e-mail and Facebook, I hadn't stepped into a post office in years, but here I was at a P.O. in a small town buying a postcard. This one's for me, so I write my own address on it and hand it back to the clerk. She smiles and stamps it—with a Star of David. I'm in Israel, right?
ALSO SEE- 11 Tourist Places to visit in Kochi
No, the stamp reads "682002"—a Kerala Pincode. It's Fort Cochin, just a short drive from the traffic snarls of Ernakulam, the state's business capital. Yet this quaint place, where you hardly feel the hours slip by, has a lotus-eater's lassitude.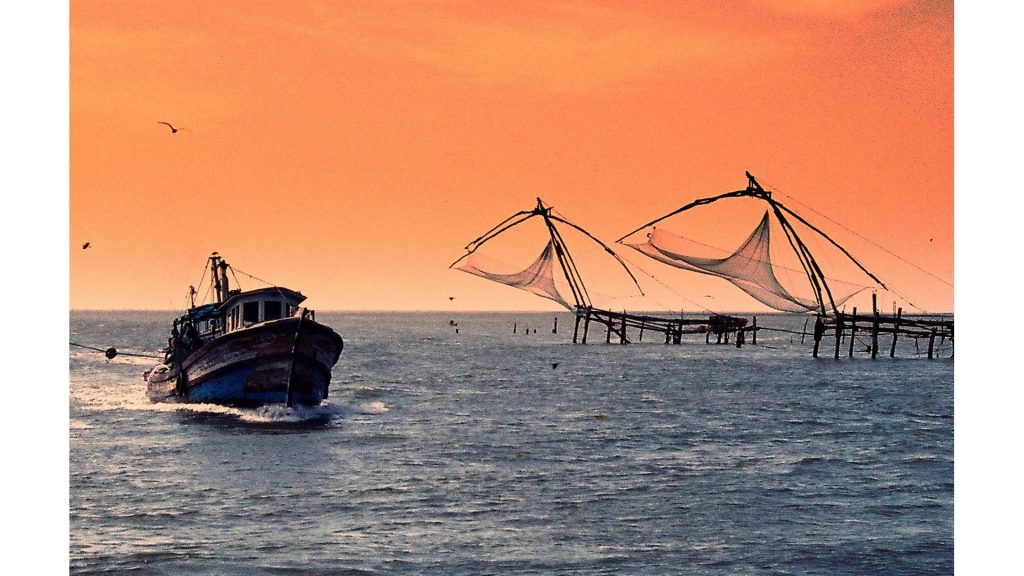 Fort Cochin is still filled with untouched secrets and Fort Kochi Sightseeing includes heritage and colonial buildings.
You find narrow lanes redolent with the scents of herbs, oils, and spices—there's even the world's oldest pepper exchange (upstaged by the national commodity exchanges, it does little business today, so you can walk in and talk to anybody during business hours); antique shops piled high with bargains; treasures within the old Paradesi Synagogue, art galleries, and churches; freshly caught fish cooked to order in the little stalls along the marina; backwater boat rides.
If you feel like adding a little variety or novelty to your life, you can go for a boat ride. You can reserve a boat for the purpose. The experience of being in a fishing boat is an added attraction. It will offer you the scope to see the hustle and bustle of the fishermen and their activities.  For this, you have to go to Mattancherry Jetty.  There were varieties of fishing boats. Many birds of wide-ranging colors and sizes will keep flying above you and may give you company as long as you are on board the boat. 
It's a small place, but you can't fit its many facets into a single day.
Fort Cochin must be explored on foot, and slowly, to study its side streets and alleyways. This way I discover its old-world shops, cafés, stately bungalows, and heritage structures, like the Dutch Palace with its fine elements of colonial and Kerala architecture.
ALSO SEE- Kochi Sightseeing Tour with Photos
It's so-called only because the Dutch undertook major repairs on it around 1665 AD. It passed from the Portuguese to the Raja of Cochin "to pacify and compensate him" for a temple that was plundered. Generations of Cochin rajas have had their coronations here, but this landmark had begun to deteriorate.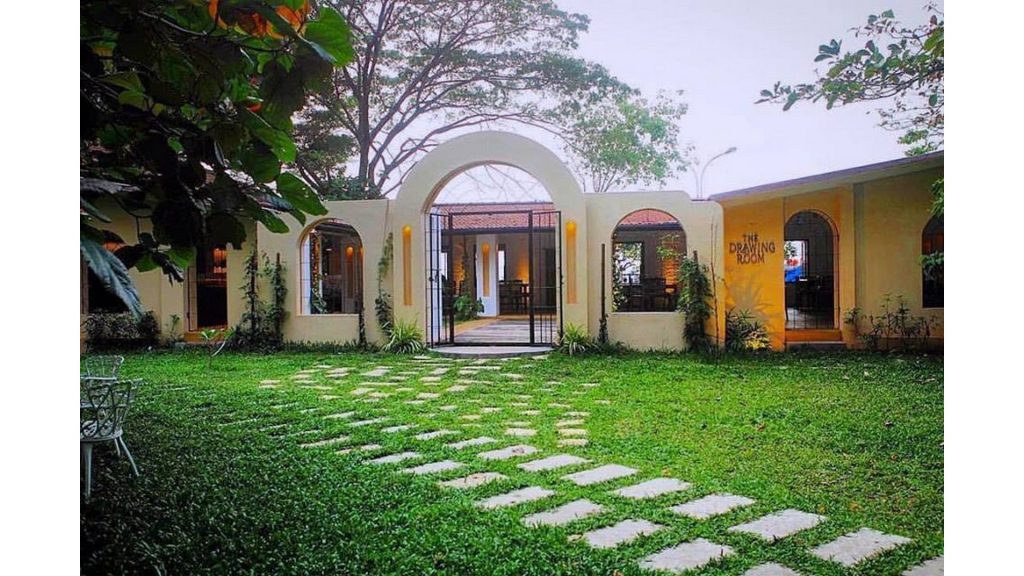 Monolita Chatterjee, an architect with the firm restoring the palace to its former glories, showed me around. The gleaming old wood floors stand revealed after layers of cement and plaster were stripped. Its walls glow once again with ancient murals. "We need to preserve what's left without altering the structure, and showcase its original grandeur," she explains, as we walk through the Queen's Chambers, dominated by a huge painting depicting Krishna's amorous exploits in vivid detail—one of the palace's many mythological frescoes.
It also houses heirlooms and royal portraits donated by Cochin's royals. "When we finish, this will be a museum of local history," says Chatterjee.
You will find the history of World War II quite intriguing. You will get it at the Maritime Museum. It is located in INS Dronacharya. The Maritime Museum depicts the birth of the Indian Navy. The maps, paintings, and replicas are there to showcase the glorious past of the Indian Navy.  When you see them, you will feel you have made the right choice by visiting them.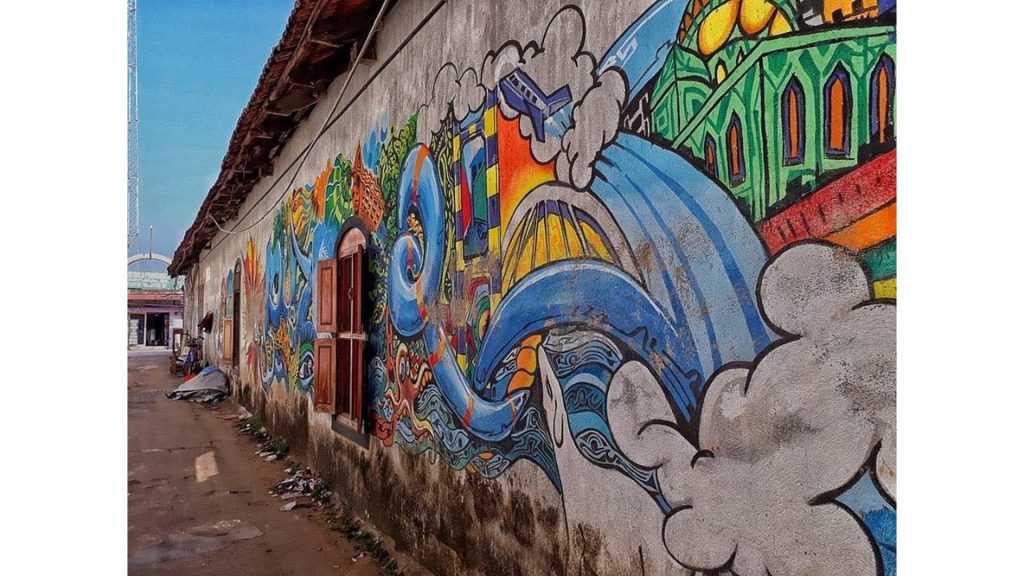 ALSO SEE – Paradesi Synagogue (Cochin Jewish Synagogue )
The Jew Town quarter is Fort Cochin's star attraction.
It is a must to go out of places to visit in Fort Kochi.
Kerala's Jewish diaspora, legend has it, began arriving even before King Solomon's day for trade in spices, ivory, and wood. They have claimed proud descent from the lost tribes of Israel, but the Fort Cochin* settlement dates from the early 11th century when Bhaskara Ravivarman II, the Chera raja, granted Jews—already living in northern stated: "Please dress modestly" and "visitors wearing shorts, short skirts or sleeveless tops will not be permitted…" Luckily, I pass the dress code.
I pause to chat to the young lady issuing passes—she looks remarkably like a Jewish girl I once knew during my schooldays in Kerala. Yes, she's my schoolmate's cousin—it's a tiny world here for her community now. She tells me there's been a steady exodus of Cochin Jews to the Holy Land and that their numbers here are now down to barely a dozen. "We do not have enough men now for the Sabbath prayers," she revealed.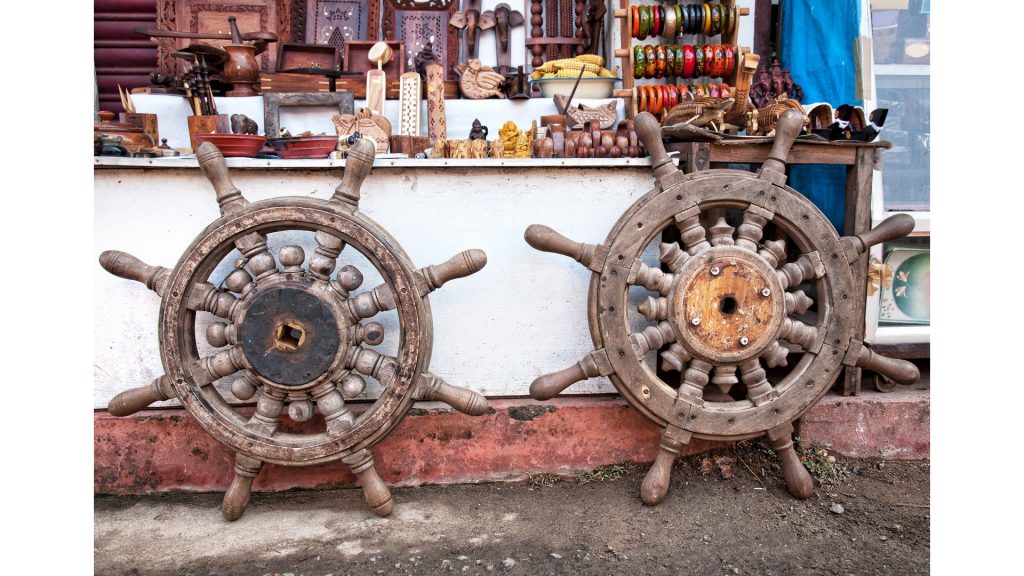 The floor inside the synagogue is covered with blue and white hand-painted Delft porcelain tiles donated by a Jewish merchant. "They were imported from Canton, China, in 1762," says K.J. Joy, the synagogue's caretaker for the past 25 years.
The tiles feel cool since we must walk barefoot. Along with Belgian crystal chandeliers, brass railings, and the clock tower with Hebrew, Old Malayalam, and Roman numerals on three faces, the synagogue is a repository of gifts over the ages. "There are also three ancient copper plates inscribed with details in Old Malayalam of privileges and land granted to the Jews by the raja," Joy reveals. "But they are now locked away for security reasons." Visitors may buy small replicas complete with the inscriptions.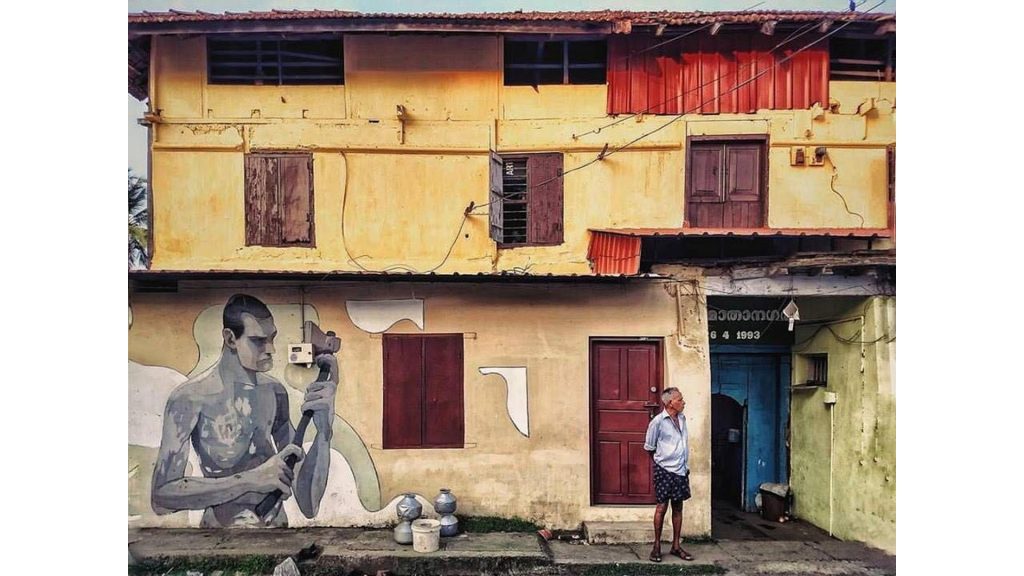 In and around Jew Town is a warren of shops selling crafts, souvenirs, and antiques—some genuine, many not. Go with a local who can identify genuine artifacts and head for the warehouses piled with carved wooden doors, window frames, and furniture from Kerala's ancestral tharawad houses.
If books are your addiction, you may offload old ones and re-stock on new reading at Idiom, which also has an excellent collection of Kerala books and prints. Ferreting here, I found a memoir I wanted in the main store but bought the same title in the old books section for a fifth of the price.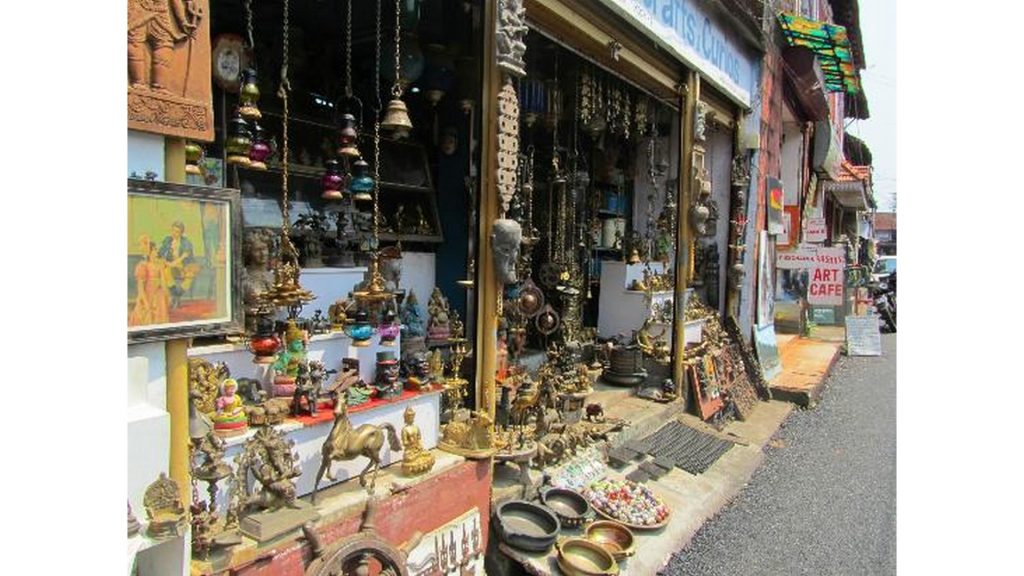 Traditional Kerala kitchenware, easy to find here, is often very beautiful—like the kindi, a bell metal water vessel with a spout. There's also the uruli, a shallow vessel that can be big enough to bathe in.
These were used to cook food for large households or to concoct ayurvedic tonics. One shop displays a longboat, vallam, filled with spices, taking up much of the floor. Collectors may browse for hours among altarpieces and statues gleaned from old churches, Jewish candelabra, temple bronzes, and old sepia-tinted photographs.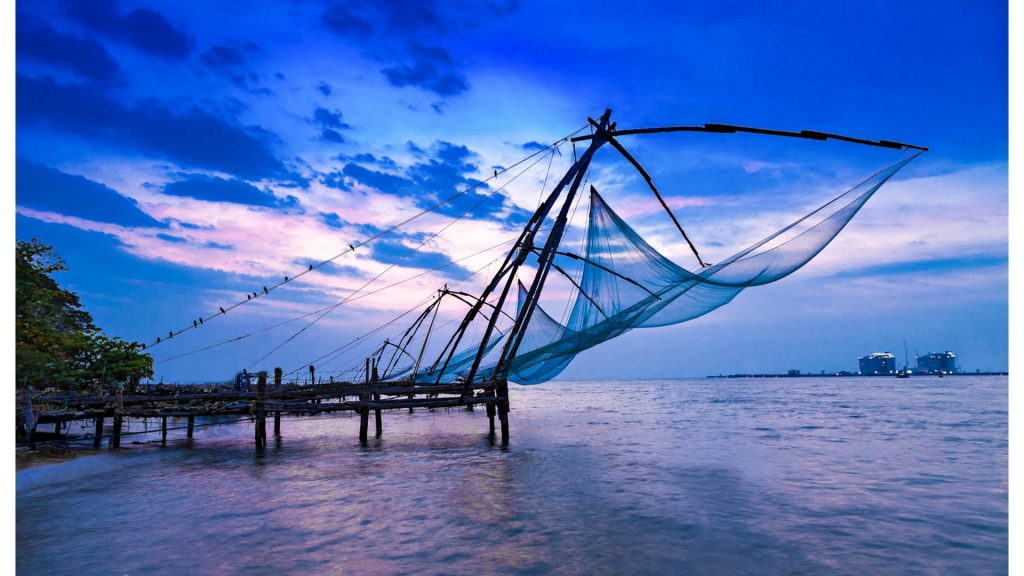 Cochin's backwaters have always been a major draw of Fort Kochi Sightseeing. There are many boat tours on offer both in small launches and large refurbished rice-boats (packages that range between Rs400 and 1200 per head, including a traditional meal. At Rs800, some throw in ayurvedic massage and yoga sessions too). Island-hopping on a government passenger ferry, which will do the rounds for not much more than Rs10, is a steal. You get the same views and routes as the houseboat trips and get to meet the people who live and work in the little islands dotted around.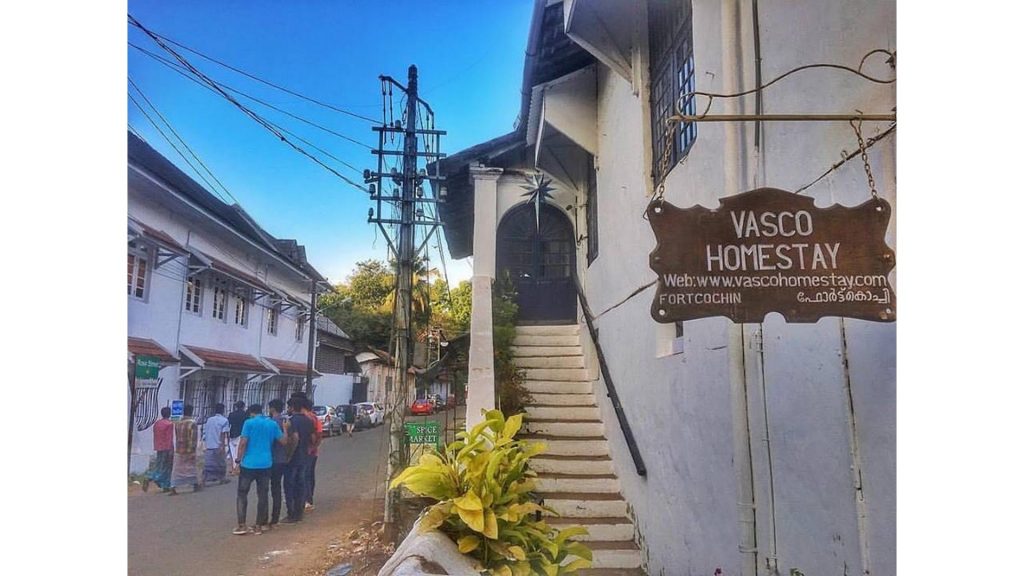 Some of the splendid heritage properties and company bungalows in Fort Cochin have found a new lease of life as boutique resorts. Even if you don't stay at any, it is worth walking into one of them for coffee or a meal and asking to be shown around. The Old Harbour, Koder House, Le Colonial, Bolgatty Palace (a short boat ride away from Fort Cochin), The Tower House, and Malabar House—where the seafood platter is especially delectable—are all lovely. There are also several simpler homestays and heritage guesthouses with charm and character.
As I drive away from Fort Cochin, the picture-postcard Chinese fishing nets along the shore look like giant spiders silhouetted against a crimson sunset symbolizing all the Places to visit in Fort Kochi and its many moods. Fort Kochi has a different-looking coastal line. Old industries and mansions can be seen along the coast while you will cruise along. You can also see Chinese Fishing Nets or Cheena Vala.
These nets represent Kochi. It is closely related to their history, culture, and livelihood. Many stories rotate among the locals about the Chinese Fishing Nets. As the name suggests, most people think the nets were from China. Even there is also a common belief that the nets could have been brought by the Portuguese. However, don't miss the opportunity to use the fishing nets yourself.  Fishermen catching fishes by using the Chinese Fishing Net can be best captured during the sunset. The view is indeed spectacular.
Life doesn't get any better than this.