If you have a few hours in Kochi and want to get a glimpse of the culture of Kerala, checkout this Kochi Sightseeing tour we launched this year based on requests from guests who wanted to have an immersive experience with the culture of Kochi and Kerala.
Shades of Kochi is a tour which can help you to understand and immerse in the multi-faceted culture of Fort Kochi with rich contributions from Jewish, Hindu, Christian, Arab, Dutch and British communities as well as Gujarati and Kongini Cultures. If you have few hours in Kochi and want to enjoy the culture and heritage of #Kerala, then this tour can make your day a memorable experience in your life .
ALSO SEE – Best Beaches Near Kochi
Our team loves to entertain people with interesting stories about Kochi heritage and culture of Kerala and do ping us if you want to spend a day in Kochi or you are visiting #Kochi port in a ship. We started offering guided day tours with English speaking guides from this year and here is what few guests who have taken our day tours have written in their TripAdvisor reviews.
We offered this tour for the first time to Steve Skidd – CEO of Merkato Canada as a part of his multi day tour in Kerala which he called as 12 day phantasmagoria Kerala adventure with driver നന്ദി (nandi) Iris on tripadvisor and here is what he said
A real highlight of our holiday was the four hour 'Shades of Kochi' walking tour organized by Leo and Alex. The pace and closeness allowed us to connect with the community at a very intimate level – everything from a Hindu acceptance ceremony for a young man – to renovations of a royal palace – to a deep discussion at one of India's oldest Christian churches – Steve Skidd – CEO of Merkato Canada on TripAdvisor
ALSO SEE – What to see in Kochi in 24 hours
The tour covered temples with salt as an offering, another temple with elephant , a church with a great architecture and a friendly priest who explained the history of Christians in Kerala to great detail.
We also visited a palace that was being restored with a great rice granary and a place called Kavu which was supposed to be the abode of Snake Gods.

The last part of the tour was in Brahmin part of Fort Kochi and we enjoyed the graphical demonstration of an old lady with rice flour as base – Leela I from London on TripAdvisor
ALSO SEE – 11 Tourist Places to visit in Kochi
If you have some hours in Kochi or is visiting Kochi in a ship, then you may want to book our Shades of Kochi – Walking Tour with English Speaking Guide which provides the best of Kochi Sightseeing after seeing the snaps below.
Check out these photos from a day tour we offered to 12 guests from Royal Australian Navy ship HMAS Newcastle. The guests enjoyed multifaceted culture of @Kochi including pulling Chinese Fishing nets and catching some fishes, putting Henna or Mylanji in their hands, dehusking a coconut using traditional Kerala tools, winnowing of rice, visiting the Koonan Kurishu Church and putting Kolams or intricate floral patterns in an ancestral Hindu Brahmin home.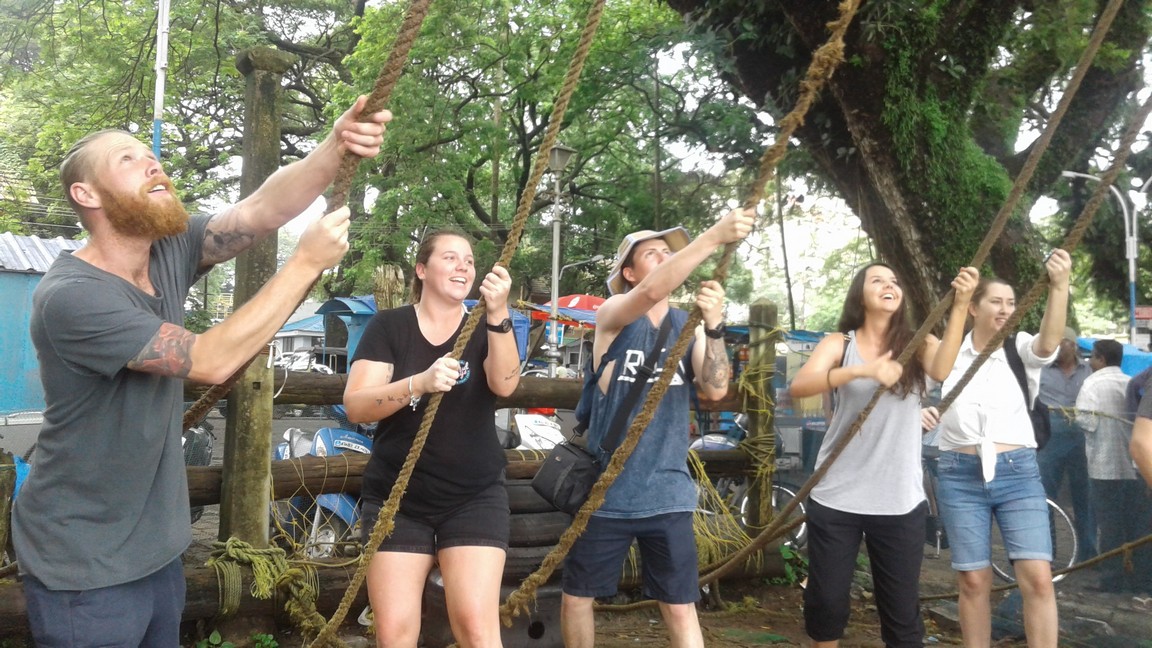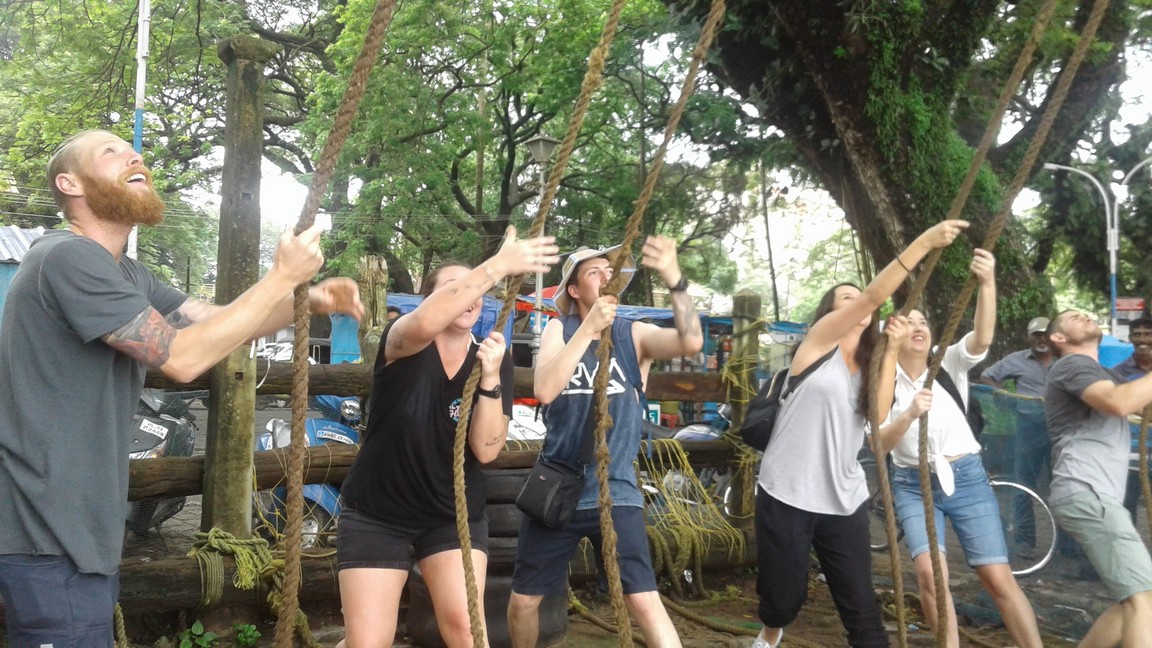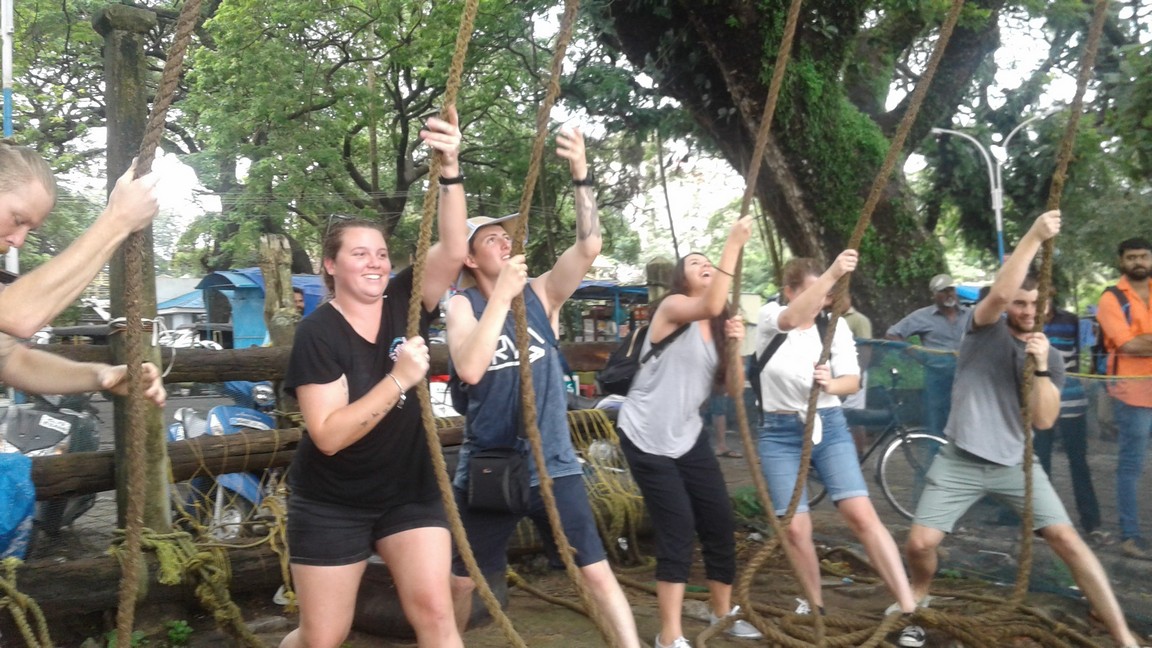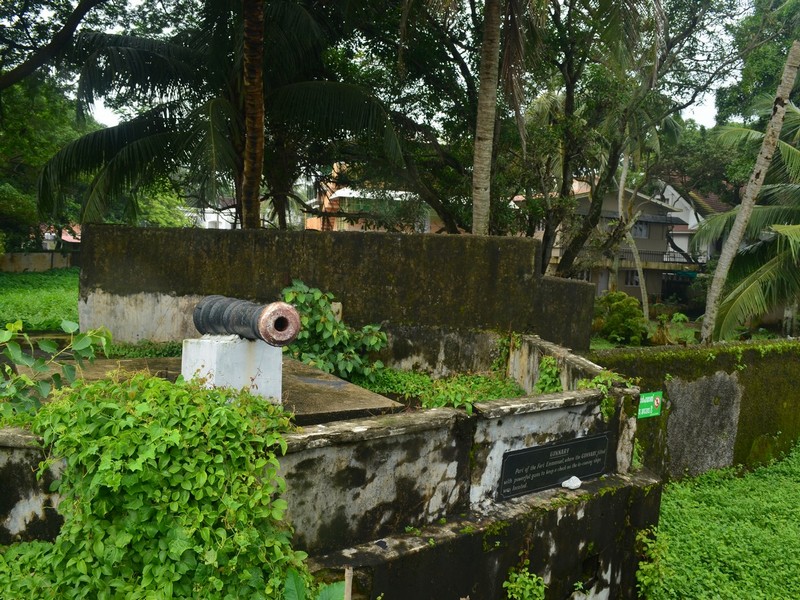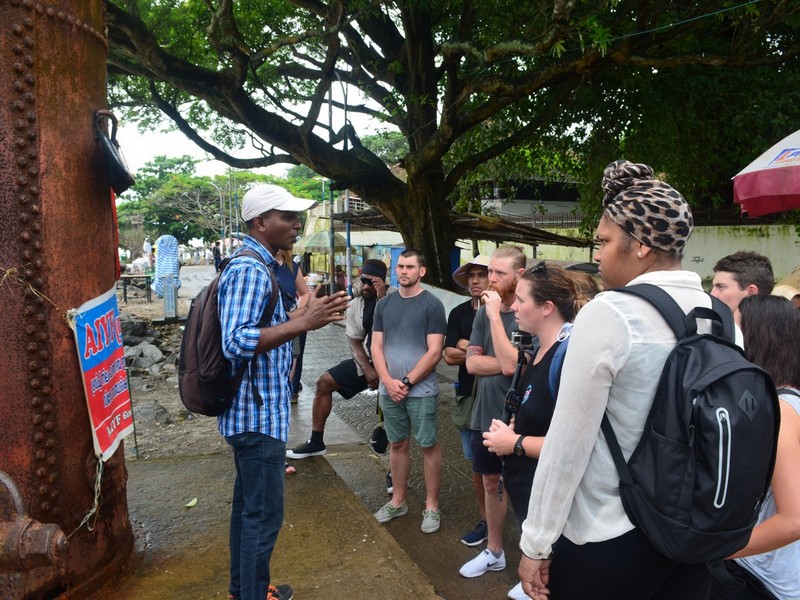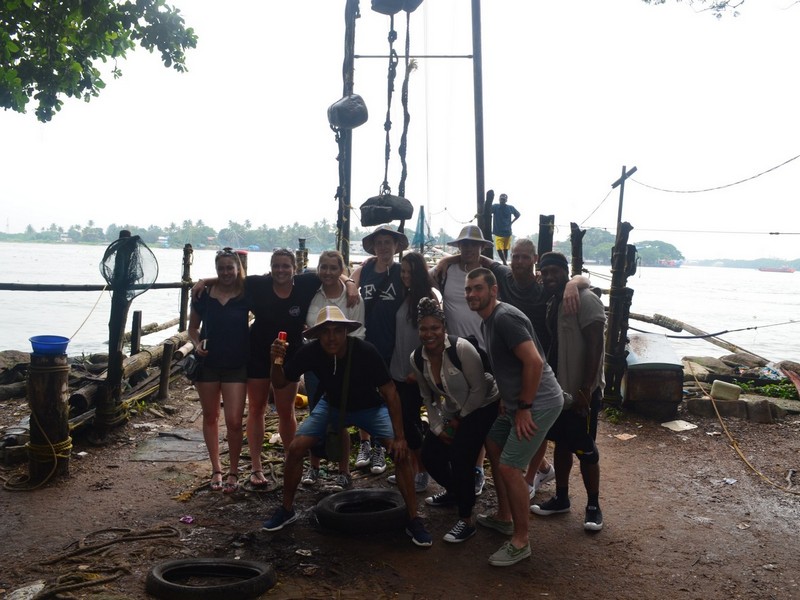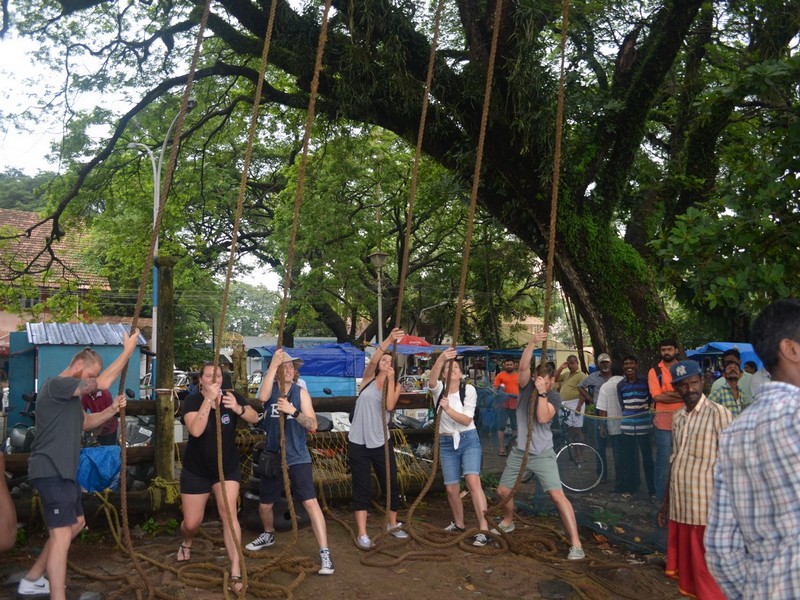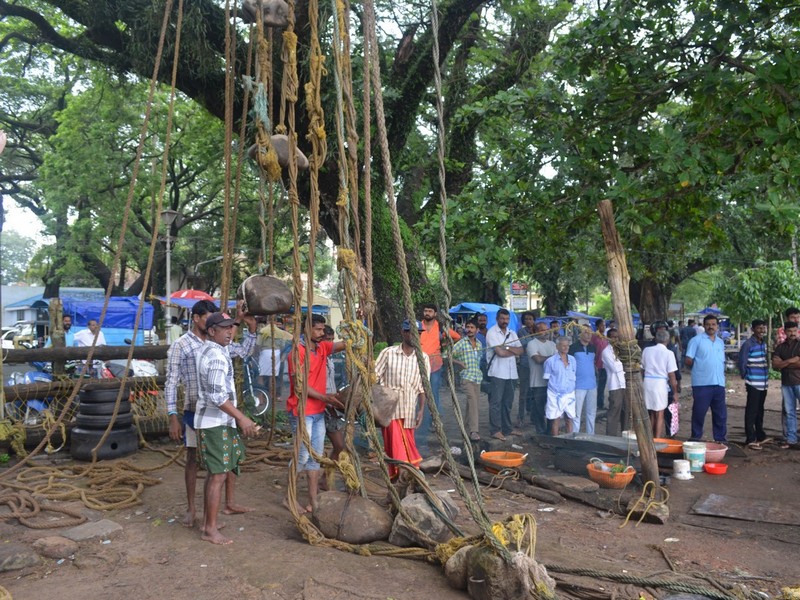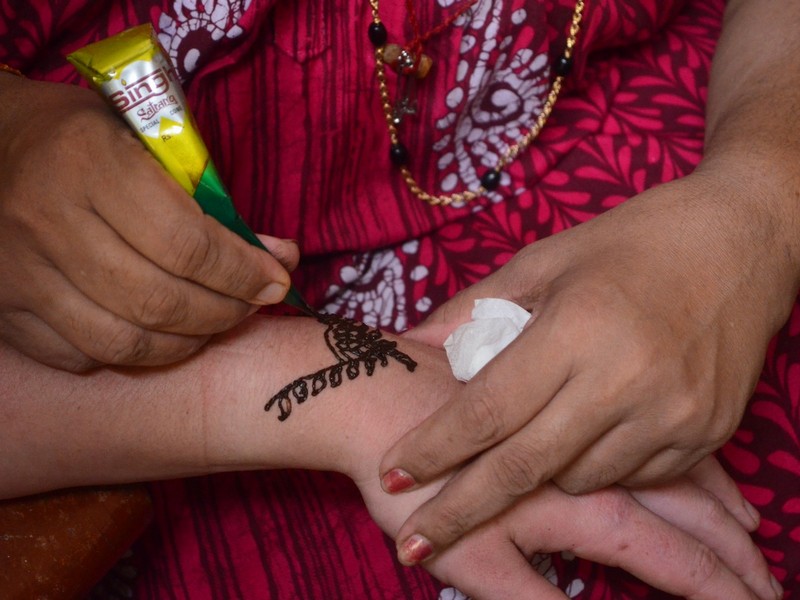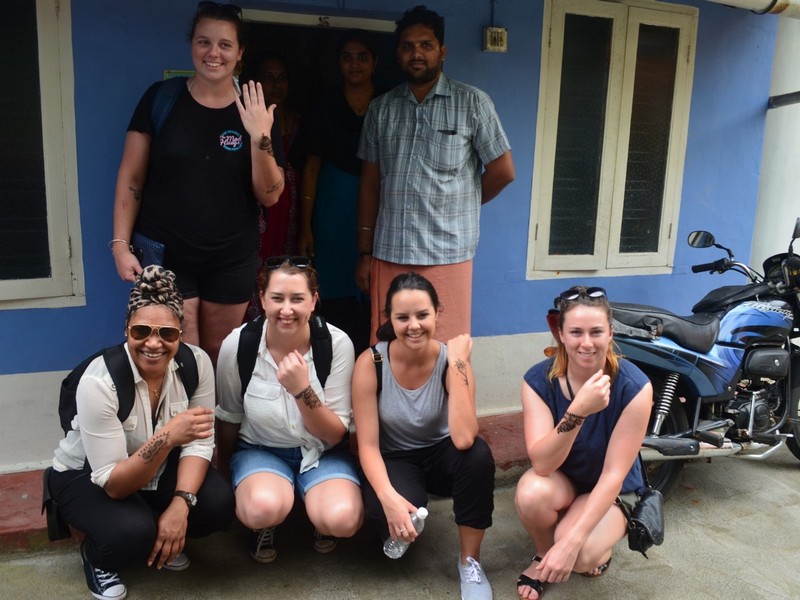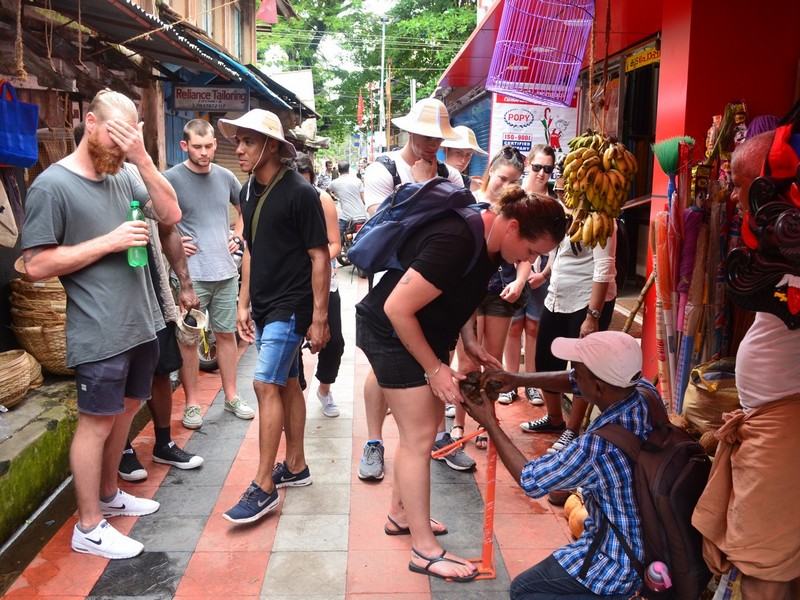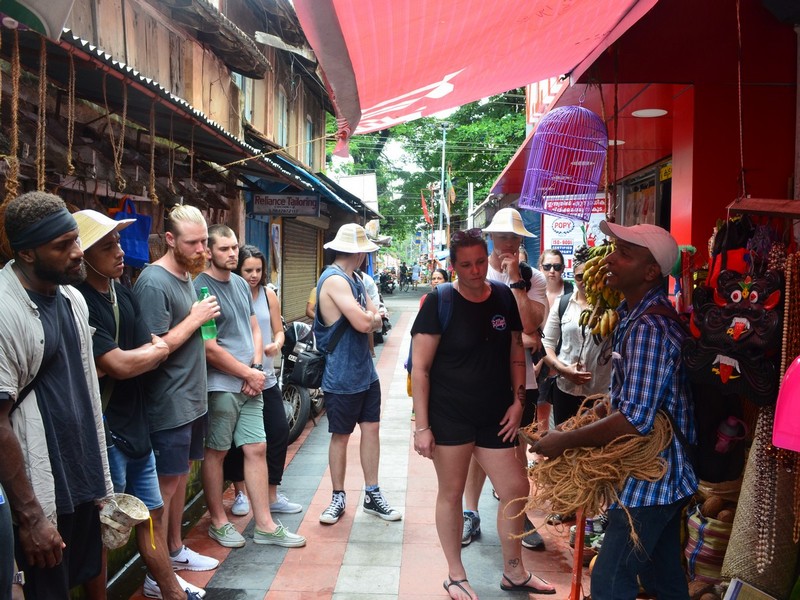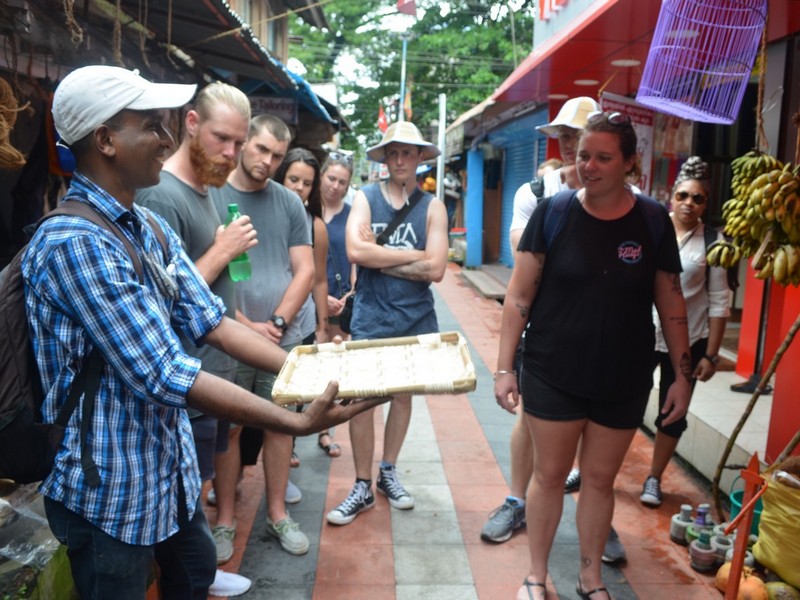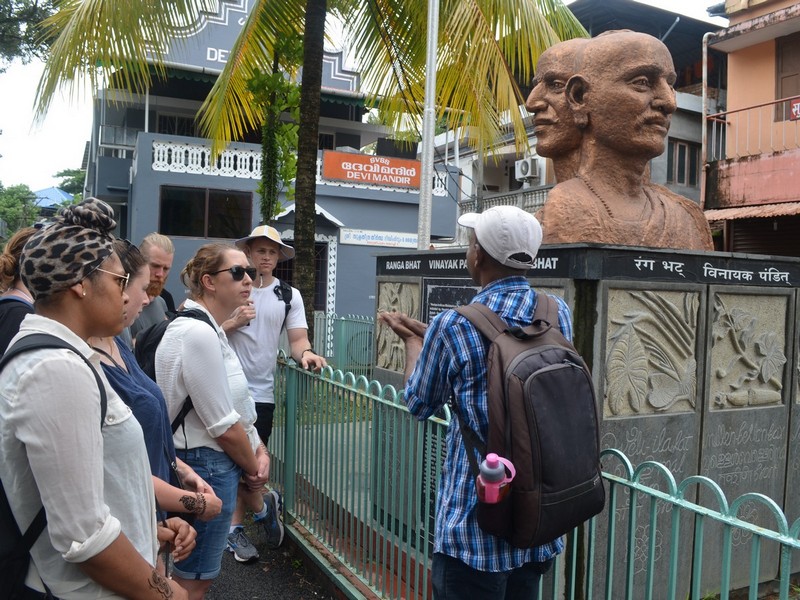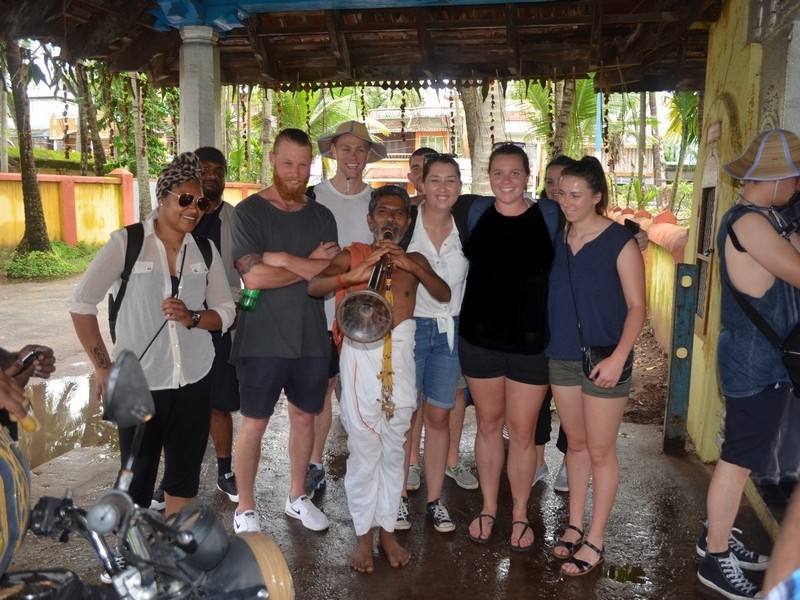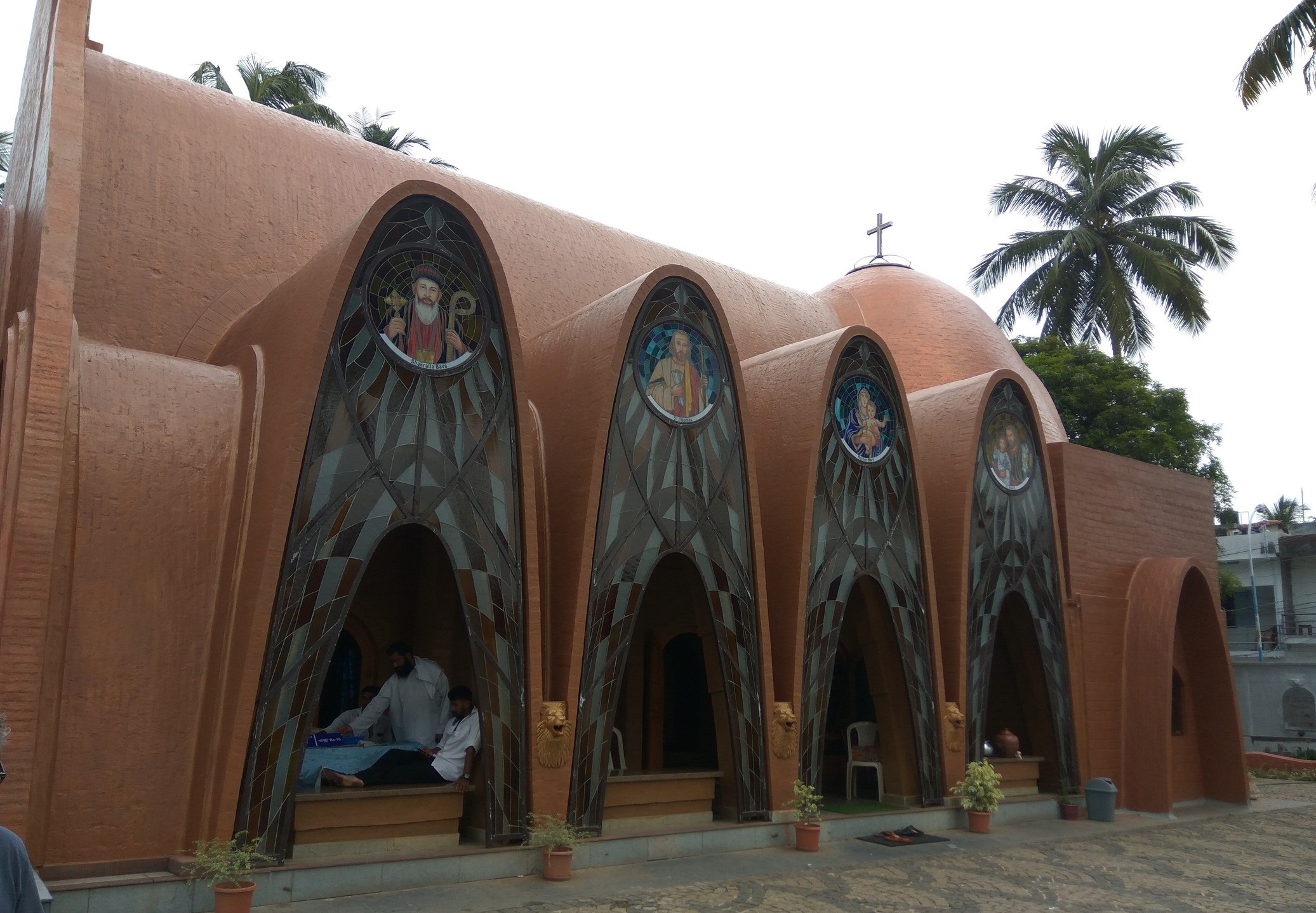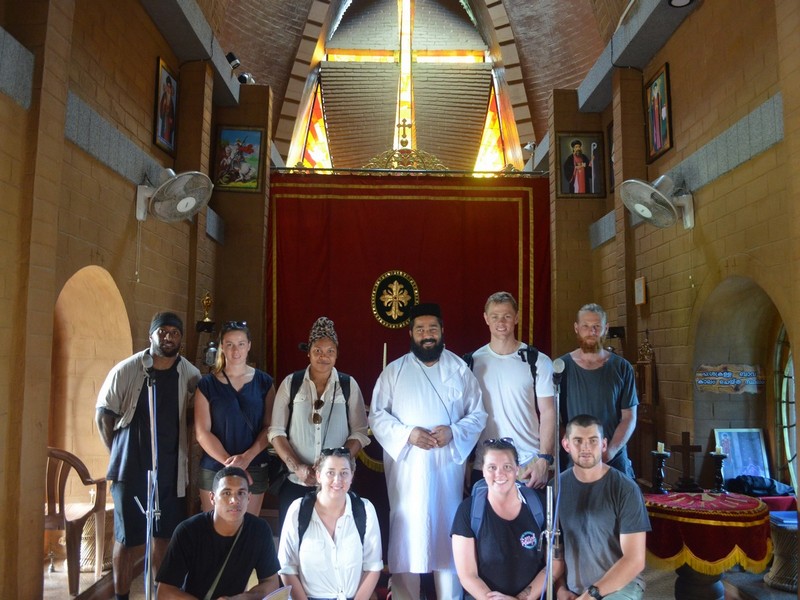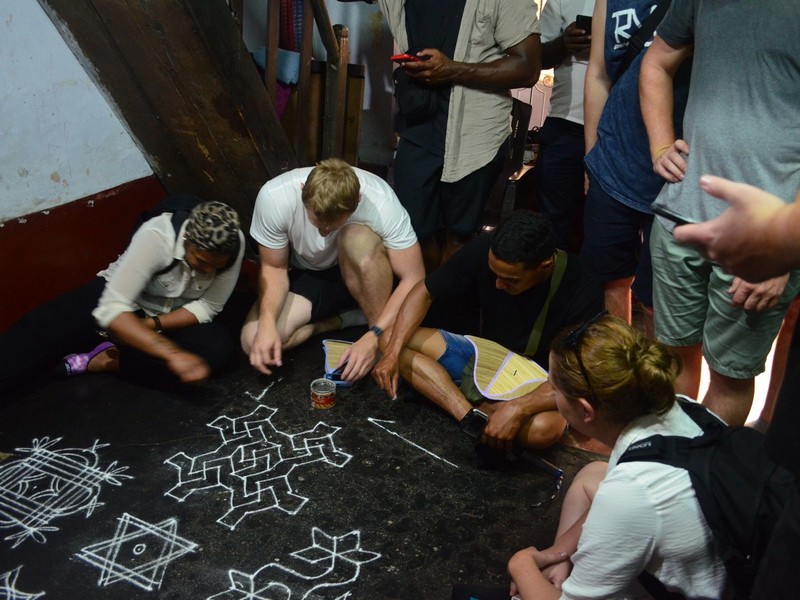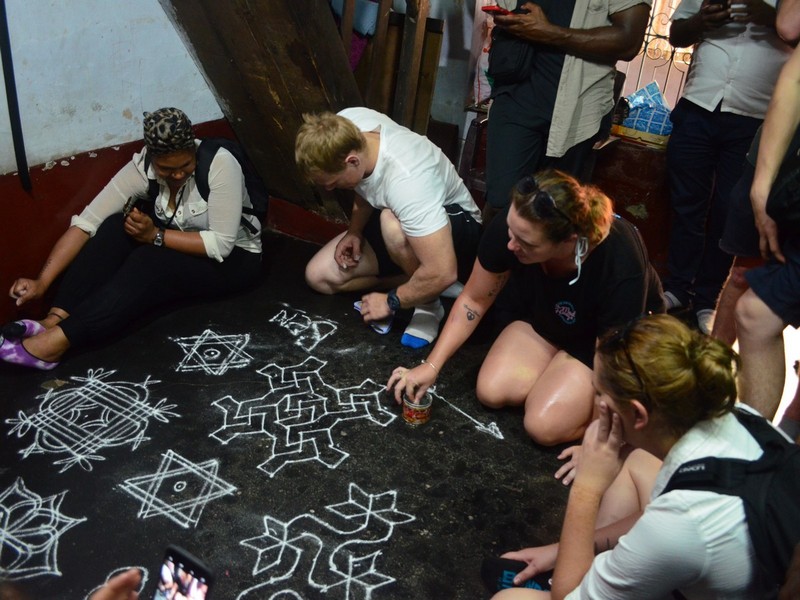 Do note that we dont cover the usual tourist attractions in Kochi like St Francis Church and Dutch Palace in this tour and Shades of Kochi Cultural Tour is a half walking / half coach tour for 3.5 hours – 4 Hours through less crowded tourist attractions that embodies culture of Kerala. If you want to book this tour , feel free to contact iris holidays as there are only 12 slots available on each day for this tour . We may not be offering more slots as we want to keep this as a really personalized local experience.