Situated along Malabar coastline, Bekal is a small coast town well-known for its backwaters, fort and clean beaches. It is a perfect destination for enjoying and appreciating a holiday that is close with nature. Individuals can visit this vacationer spot at various times of the year. The months from August to February with the cold and comfortable weather is the Best time to Visit Bekal.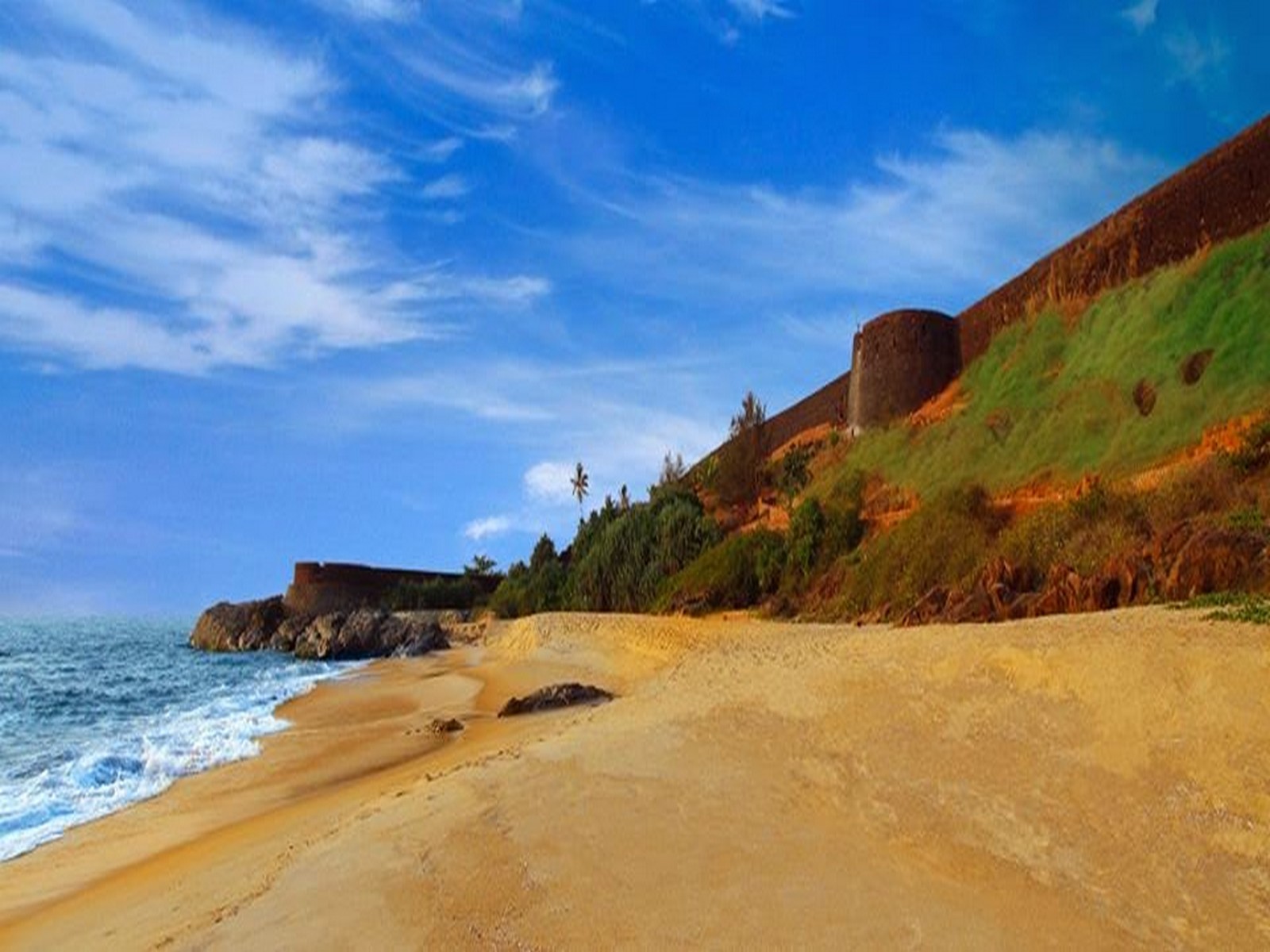 The tourist who likes vacations with medium showers can visit this place from Mid-June to August end. This is the best time to appreciate the beautiful magnificence of this town. The months of March to May are hot yet at the same time extremely suitable for those who can resist mid 30-degree temperature. This place is worth in any season and any time of the year.
Summer in Bekal (Mid-March to May End)
The climate stays hot and moist as the temperature comes to as high as 36°C. However, it is not as terrible as it sounds, as the breeze from a sea helps in reducing the summer impact drastically. Visitors from all over the world visit Bekal for touring amid this season. It is the best time to visit attractions around Bekal like Nilesweram, Bekal Fort and Beach, Keppil Beach and much more.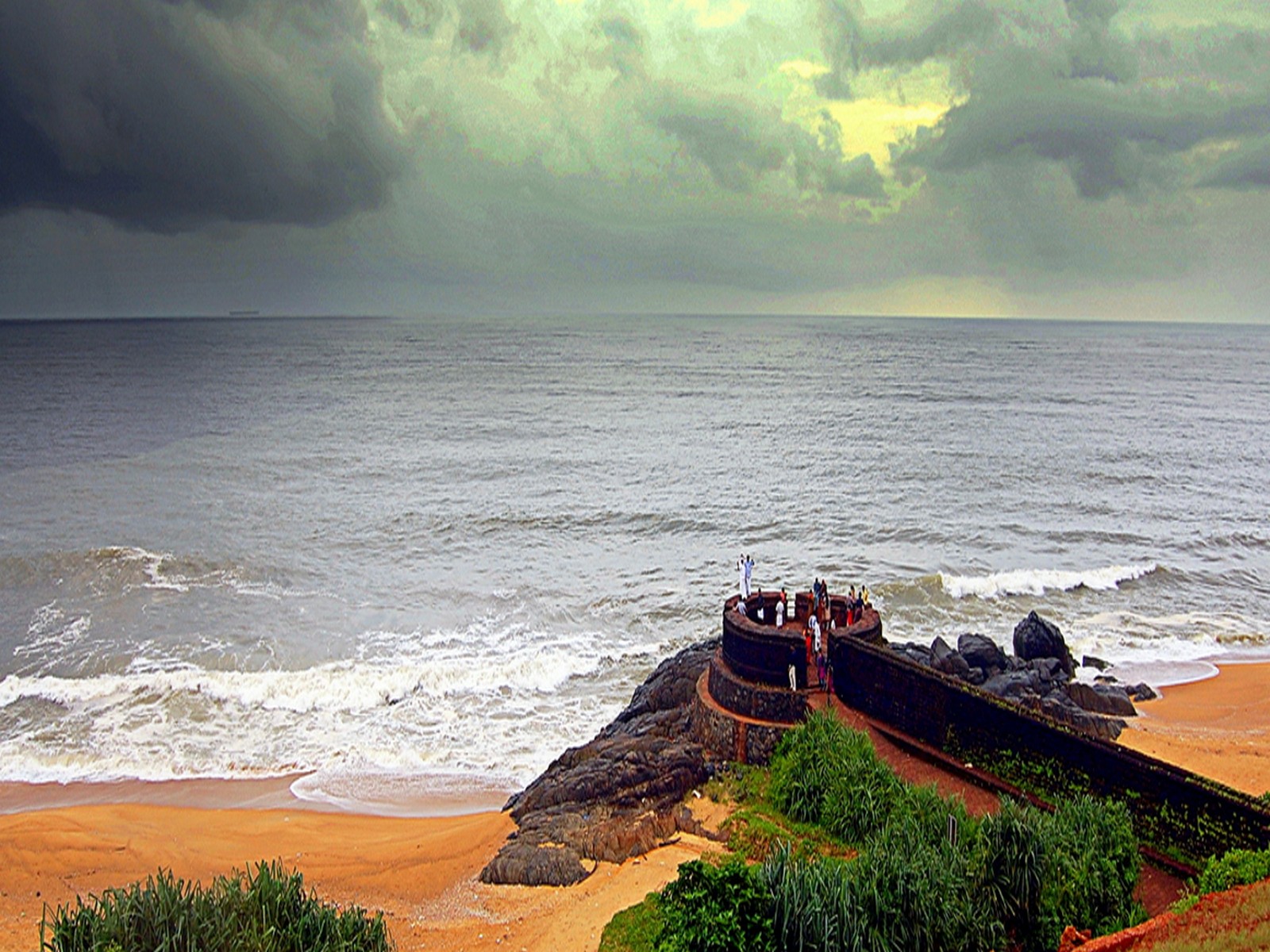 In the Summer nights, a gathering around bonfire close to the beaches is extremely enjoyable and popular among tourists. People from cold locations appreciate the place in this hot climate. Bekal looks stunning in its settling summers, sprouting spring, great winter and blustery rainstorm.
Monsoons in Bekal (June End to Mid-September)
Generally, Monsoons begins in Kerala in June with a heavy downpour. The rain adds some more magnificence to the beautiful areas of the Bekal especially the Fort. Numerous vacationers visit Bekal during the rainfall to enjoy touring and sight-seeing in the showers. During monsoon, it rains persistently for a considerable length of time and hence one can enjoy for a longer duration. The climate is wet and brimming with stickiness amid the day time. The monsoon evenings in Bekal are cold and misty.The historic Bekal Fort which is shaped like a giant keyhole, offers a superb view of the Arabian Sea from its tall observation towers in Monsoons in Bekal
In case you're hoping to have a budget holiday or family holidays in Kerala , this is one of the best places in India to visit amid the off-season during Monsoon. Most resorts and homestays in Bekal offer considerable rebates (30-60%) and extremely appealing upgrades to attract guests.
Winter in Bekal (November End to February End)
Winter season is viewed as the best time to visit Bekal. The climate stays cool and comfortable which is ideal for any family or honeymooner who wishes to visit one of the best beaches in Kerala . It is the best time to visit tourist attraction in Bekal like Malik Denar Mosque, Ananthepura Temple and Chandragiri Fort as well.
The climate is bit dry, yet flawless and suitable for Houseboat Cruise as well. August – September thrives by inviting Mahabali for Onam Celebrations. Many folk dance forms are performed associated with Onam festival.
ALSO SEE – Best beaches in Kerala with Photos
The days are tolerable yet the evenings are quite cold and winter temperature drops to 4-5 degrees at night. Hence don't forget to carry your woolen wears in winter. You can see the Theyyam Performance by the local people of Bekal in peak season .
Bekal is one of the best places to visit in Kerala during the holidays . Bekal has become the thriving and major tourism spot . People visiting Bekal can take the specialized ayurveda rejuvenation packages to keep their mind and physique fit.
Temples in Bekal are dedicated to a different God or Goddess and is owned by families . During your visit to Bekal, don't miss to drink "Payasam", a sweet and savory drink offered in Bekal and all over Kerala .