Gushing waterfalls, prehistoric caves, fragrant spice plantations, rejuvenating treks, as well as diverse flora and fauna are some of the many things that define Wayanad in Kerala. In addition, Wayanad is home to some of Kerala's top-notch state-of-the-art resorts and homestays located in natural surroundings that give travellers a taste of Heaven! And do you know the best part? With so much to offer, this city makes up for a pretty awesome place to check out with your amour. That's right!
Despite coming across as an adventurous destination fit for wildlife lovers, Wayanad is actually a pleasingly peaceful and charming retreat for couples to explore hand in hand, making it the perfect choice for your holiday! But, before you dive into our top-selling Wayanad honeymoon packages, find out what makes Wayanad ideal for that romantic honeymoon escapade or simply a relaxing getaway with your partner.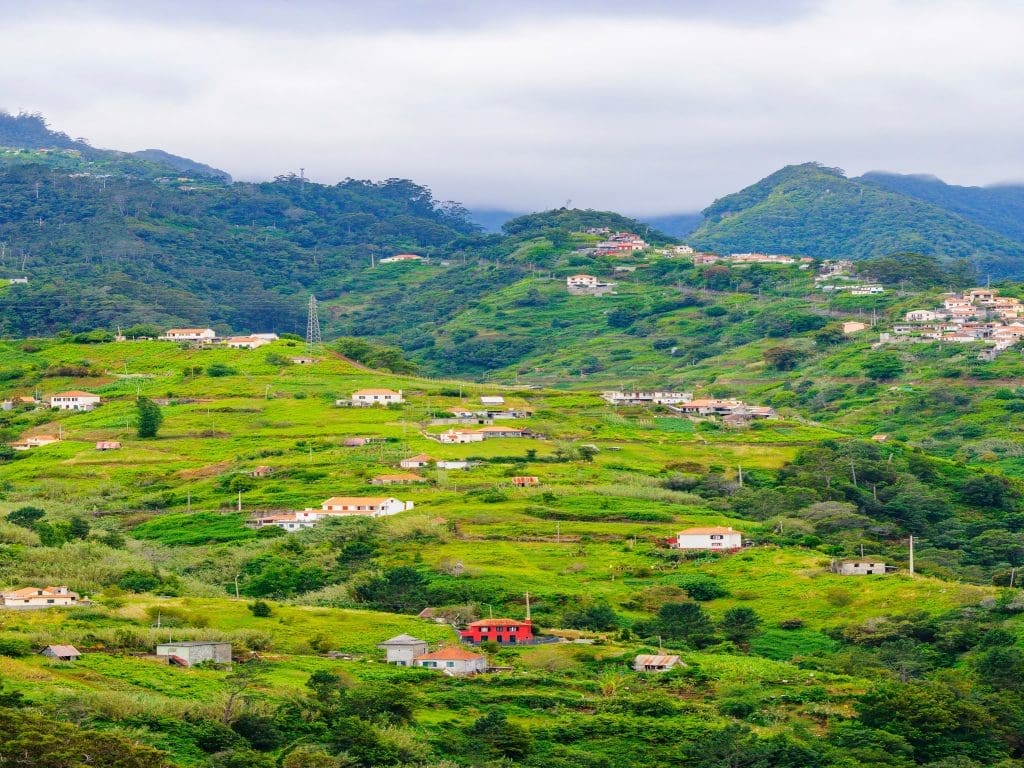 Read on to know some of the most incredibly enriching experiences in store for you and your beloved on your honeymoon in Wayanad that are sure to leave you both baffled with its rich natural bounty and splendour.
ALSO SEE – Top 7 Best Places To Visit In Northern Kerala that No Travel Guide Will Ever Tell You About!
5 Best Places To Visit On Your Honeymoon in Wayanad
Here are some of the most iconic tourist attractions and visit-worthy places in Wayanad, Kerala, that couples must explore.
1. Edakkal Caves
Renowned for its unique cave art that is as old as 6,000 BC, Edakkal Caves are truly a marvel of nature. In order to get here, one needs to trek through the Ambukuthi Mala. It usually takes about 45 minutes to climb the hill and reach the cave entrance, the sight of which will leave you awestruck for sure! There are two chambers inside the cave of heights varying from 10ft to over 96ft.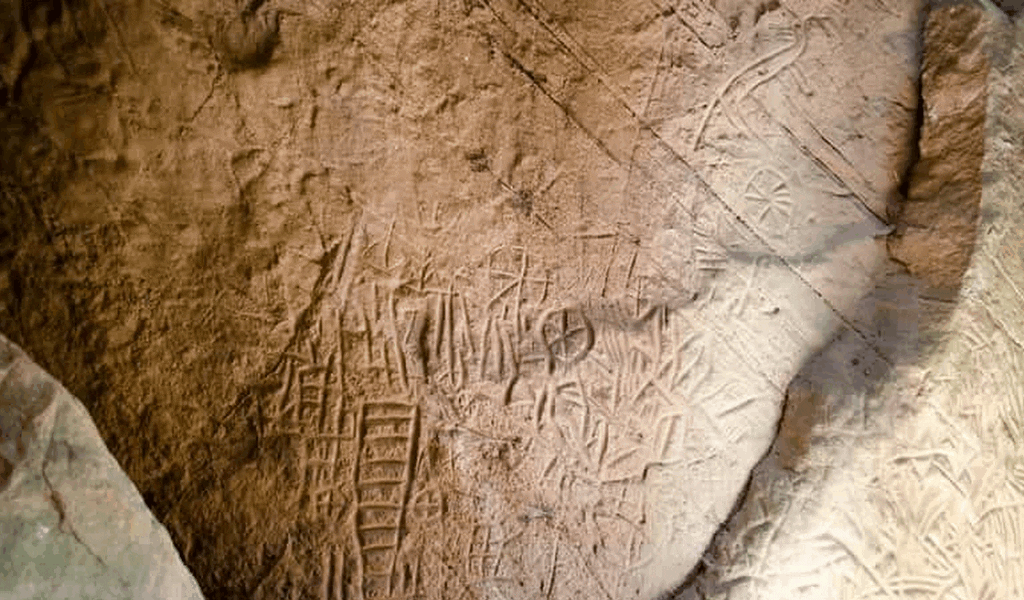 Both of them showcase elaborate pictorial depictions, animal figurines, and other primitive objects used in those times, offering a peek into that pre-noteworthy age and how life was back then. For all you lovebirds wondering how you can celebrate your honeymoon in Wayanad, exploring this cave is an absolute must.
Location: Nenmeni, Wayanad, Kerala 673595
Timings: 8:30 AM – 4 PM
ALSO, SEE – Top 12 Kerala Honeymoon Places (with Photos) for a Romantic Escape
2. Kuruva Island
Replete with verdant evergreen forests that house diverse and exotic fauna, the Kuruva Island in Wayanad is a true nature's paradise. Spread across an area of over 950 acres, It's unhampered heaven that is set right in the middle of the Kabini river and possesses the most beautiful surroundings imaginable, making it a perfect picnic spot for you and your loved ones miles away from urban clutter and pollution.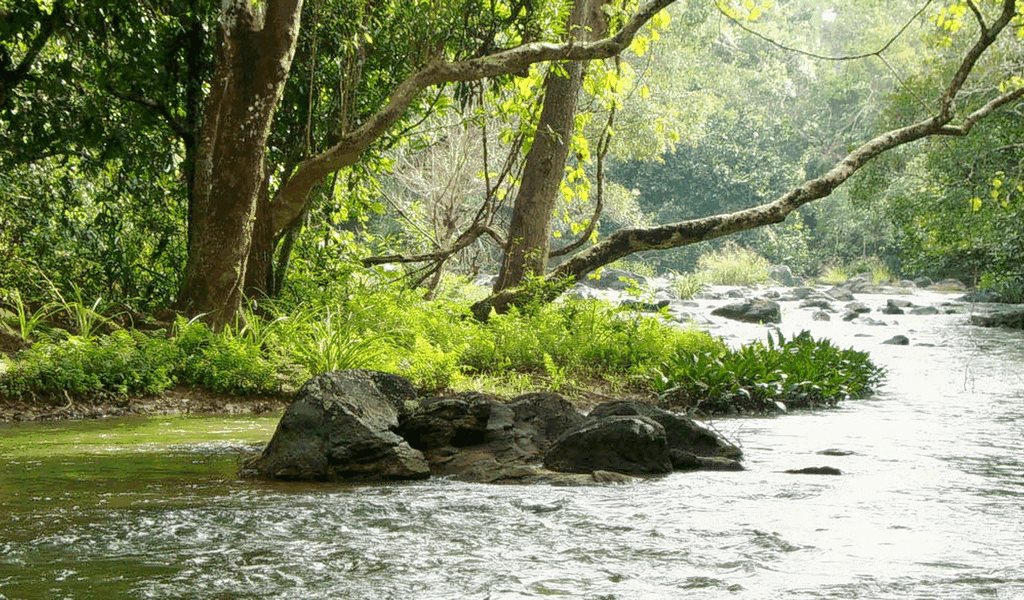 Amongst the many things that Kuruva Island offers, its bamboo raft rides and adventurous treks are the most exciting. Trekkers and hikers who visit the dense evergreen jungles on the island often find themselves smitten by its serene environment and exotic species of animals, plants, and birds, most of which are absolutely unique which makes it a best place for honeymoon in Wayanad.
Location: Wayanad, Kalpetta, Kerala 673579, India
Timings: 9:30 AM – 4 PM (Open only from October to May)
Ticket Price: INR 80 (Indian nationals) | INR 150 (foreign nationals)
ALSO SEE – Top 10 Romantic Kerala Honeymoon Activities for any couple
3. Bamboo Forests
If you've always been besotted with those HD wallpapers on your computer screen showing pretty forests attractively illuminated by warm sunlight sifting through the thin canopies, you're in for a treat! Wayanad's bamboo forests are exactly like that. And no, we're not exaggerating! Bamboo Forest Wayanad is popular for preserving the most endangered flora and fauna.
The bamboo woods, or the Nilgiri Biosphere Region of Wayanad is essentially a large expanse of teak timberlands as well as bamboo trenches that overwhelm with their magnificence and enormity.
Bamboo Forest Wayanad is known for collecting a grain called 'bamboo rice' that is used in many traditional recipes in Wayanad.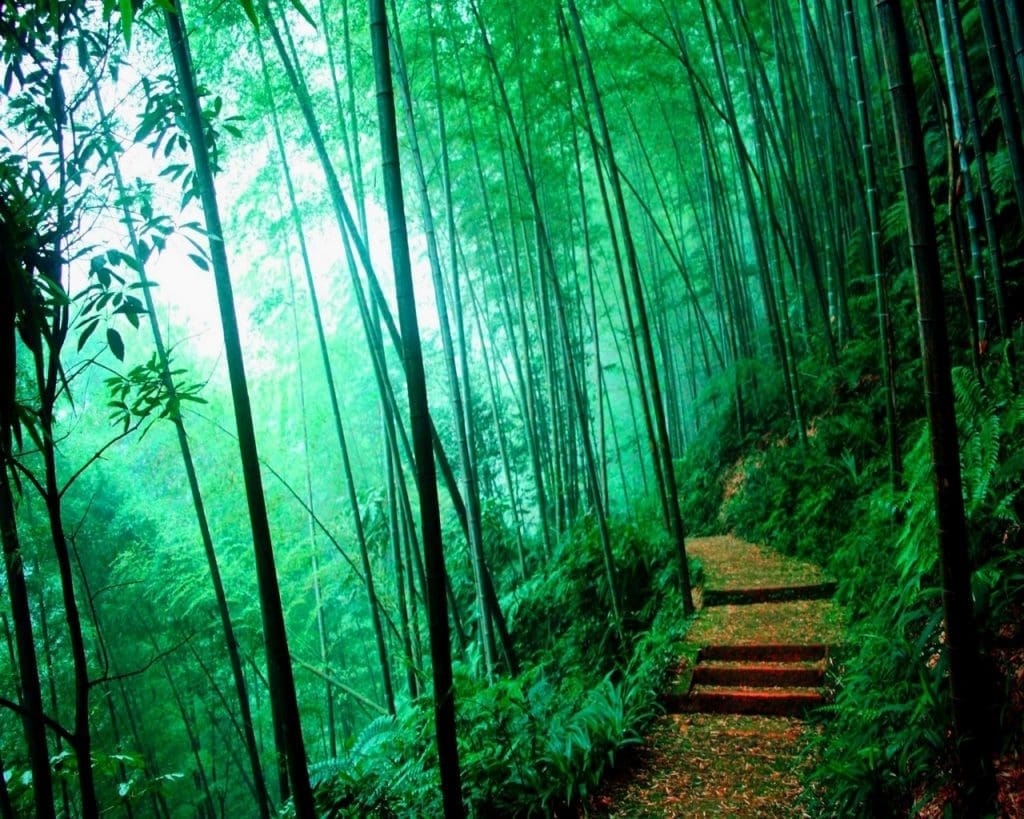 Located inside Muthanga, It's the perfect place for a fun couple safari that will let you spot animals like deer, buffalos, elephants, cheetahs, wild bears, and many more. If you want to give a boost to your honeymoon in Wayanad with eco-tourism, then Bamboo Forest Wayanad is one of the most surreal places that you must not miss out upon. In fact, you can book a stay in any of the charming homestays located right inside the sanctuary for a comfortable stay and privacy all in an utterly romantic setting!
Location: Muthanga, Wayanad Wildlife Sanctuary, Kerala 673592
Timings: 7 AM – 5 PM
4. Soochipara Waterfalls
The Soochipara Waterfall is a must-visit for you and bae. It is the best place for honeymoon in Wayanad. After all, what says "romance" more than a bedazzling waterfall surrounded by lush greenery and the soothing sounds of nature! The name comes from the term 'soochi' which means 'needle', while 'para' stands for 'rock', named such owing to the three-tiered needle-like waterfall that cascades down here.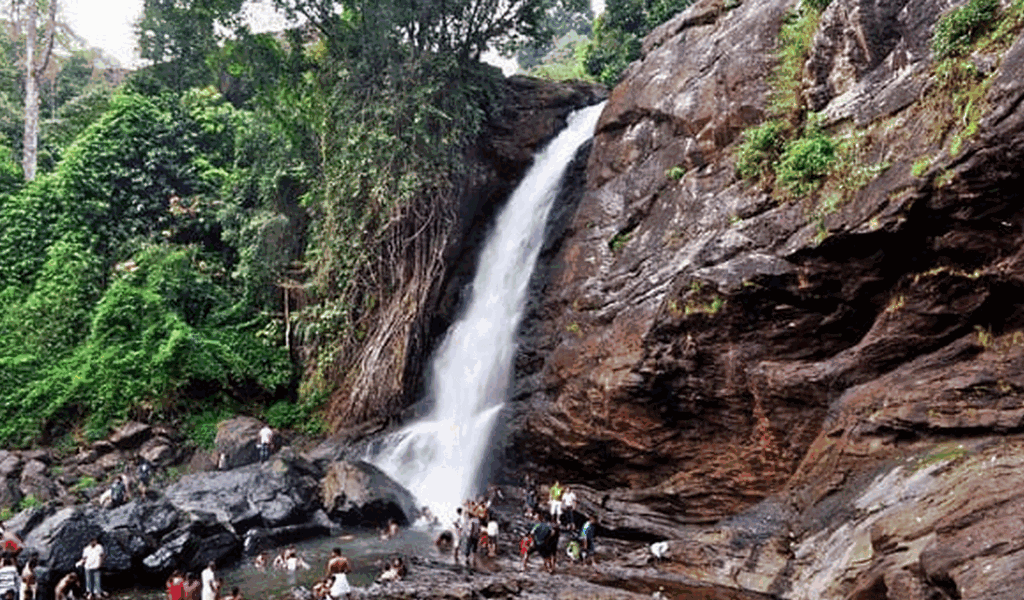 Also called Sentinel Rock Waterfalls, it's a great place for adventure seekers to try sports like rock climbing, and for families and couples to have a hearty picnic. Other than basking in the beauty of the falls and taking a refreshing dip in the cool waters, couples can also wander into the evergreen, deciduous, and montane forests surrounding the attraction, but, with caution.
Location: Vellarimala, Kalpetta, Wayanad, Kerala 673577
Timings: 7 AM – 6 PM
5. Pookode Lake
For couples, visiting Wayanad and not venturing into the marvellous Pookode Lake is definitely a crime! It's one of the most beautiful places in Wayanad nestled amidst enormous evergreen forests and misty hills. Spreading over an area of 8.5 hectares with a depth of 6.5 meters, this perennial fresh water lake incorporates Panamaram, which is a small rivulet from where the Kabini River originates.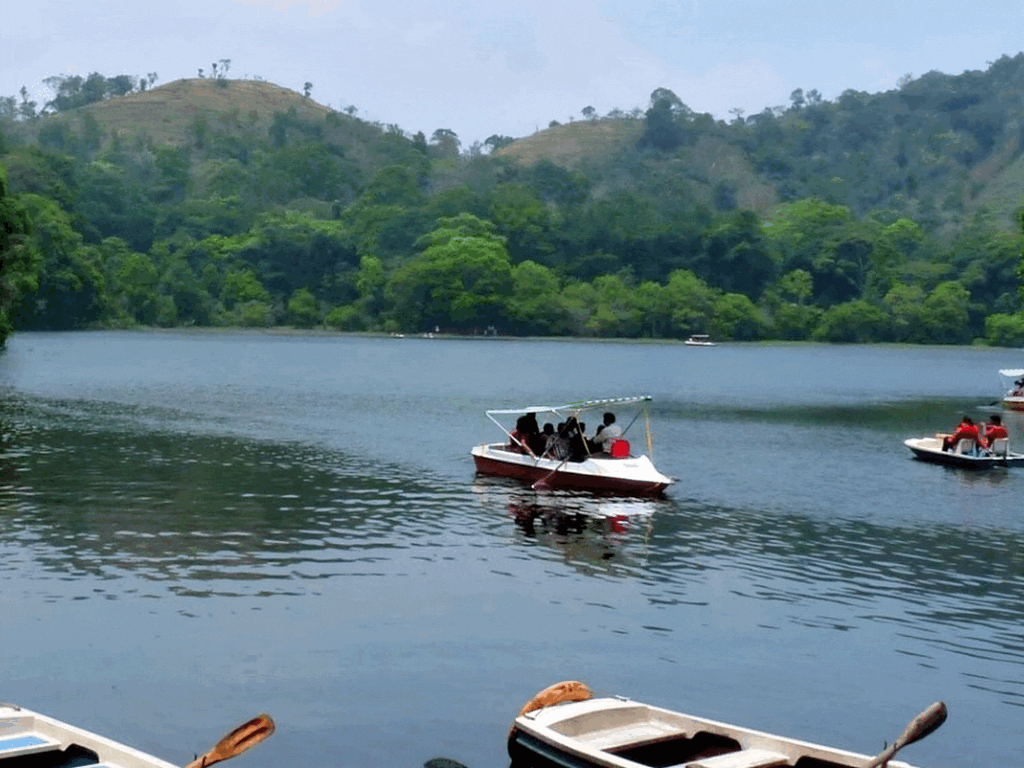 What intrigues visitors and geographical experts is this lake's unique shape – the lake's shape resembles the map of India! It'll be magical for you and your amour to row a boat in Pookode Lake velvety water filled with blue lotus flowers and reflecting the magnificent forested hills and clouds above!
Location: Pookode Lake, Kalpetta, Wayanad, Kerala 673121, India
Make your vacation more romantic by including the above-mentioned places in your honeymoon packages in Wayanad which are extraordinarily dreamy.
5 Best Things To Do On Your Honeymoon In Wayanad
What's a honeymoon without some fun and romantic experiences with your better half! Wayanad has a range of activities and adventures in store for you two that are perfect to kickstart your married life with!
Take A Stroll In Picture-Perfect Tea Garden
Wayanad is part of Kerala's resplendent agricultural district that produces some of the best tea brands in the country. Most of these plantation areas are owned and managed by Kerala's local tribes, which is why it's the best place to be if you wish to get acquainted with India's brilliant tea culture.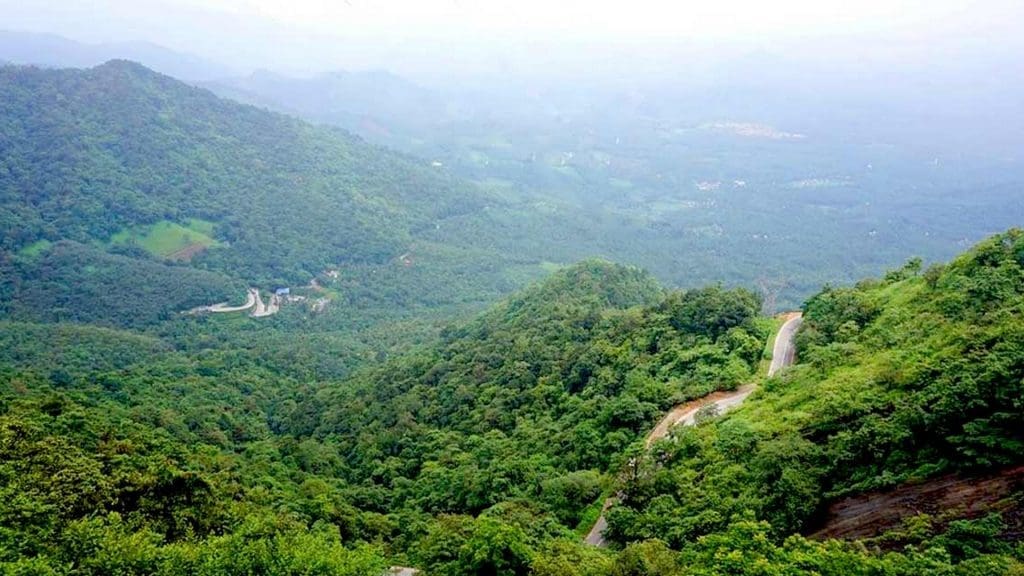 The most romantic part of your trip to Wayanad will surely be a visit to these dreamy tea gardens and endless rolling pastures. A walk-in those fragrant plantations with your better half by your side will not only let you take a peek into the local culture and traditions of these tribal farmers but will also become a memory you two will cherish forever!
Ride A Cycle Around The City
Relive your childhood days with your beloved by taking a cycling tour of the city. There are many places in the city where you can rent a couple of bicycles at nominal rates and ride them around the city. In fact, that's the best way to explore Wayanad.
You can ride past lush green meadows, through canopies of swaying palm trees, over rolling hills, into local settlements exhibiting the unique Keralan culture, all the time feeling a cool breeze filled with the aroma of tea ruffling your face and pleasing your senses!
Though Wayanad is primarily famous for its trekking routes, couples prefer to go cycling instead owing to the fact that it's more relaxing and not as strenuous as trekking. And this way, you can also explore the less frequented yet utterly beautiful parts of this hill town like Chundale and Kalpetta that Wayanad honeymoon packages normally do not include. And since Wayanad shares its borders with Tamil Nadu, you can even ride into the verdant slopes and breathtaking sights of the Nilgiris!
Trek To The Top Of Chembra Peak
Craving some adventure? Take your beloved on Wayanad's most famous trek trail and whisk her off her feet with the stunning views at the top! Located about 8 km south of Kalpetta (close to Meppady) and 2,100 meters above mean sea level is the Chembra Peak, notably the highest peak in Wayanad that brings everyone from hardcore adventure enthusiasts to light trekkers here.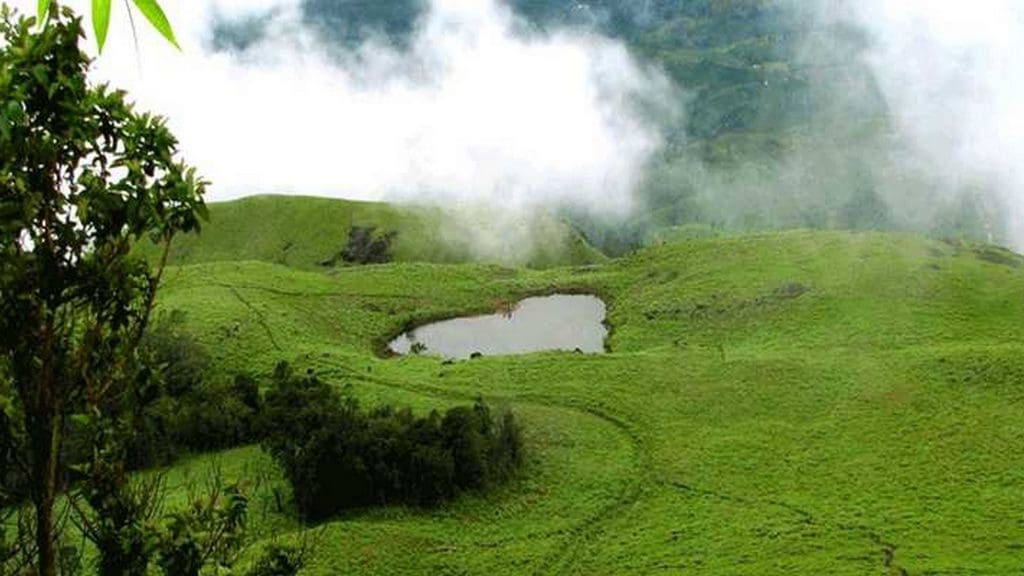 It's a medium level trek that borders the Nilgiri slopes of Tamil Nadu, which means the entire journey will be absolutely refreshing and reward you with mind-blowing vistas that you just can't say to! It is, in fact, one of the most beautiful places to see in Wayanad and is a prime addition to all Wayanad honeymoon packages. And if that ain't enough, there is also an azure lake on the way where you can rest and take selfies together!
Location: Kalpetta, Wayanad district, Kerala
Timings: Visiting between sunrise and sunset is preferred
Go Boating In Banasura Sagar Dam
We bet you've been smitten by all those romantic scenes in Bollywood movies showing couples rowing a boat on still waters with soft melodies playing in the background! Well, here's your chance to have the same experience in utterly gorgeous environs and one of the most beautiful lakes in all of Wayanad. The Banasura Dam in Wayanad is the beginning spot for many treks, while the lake beside it is renowned for boating services.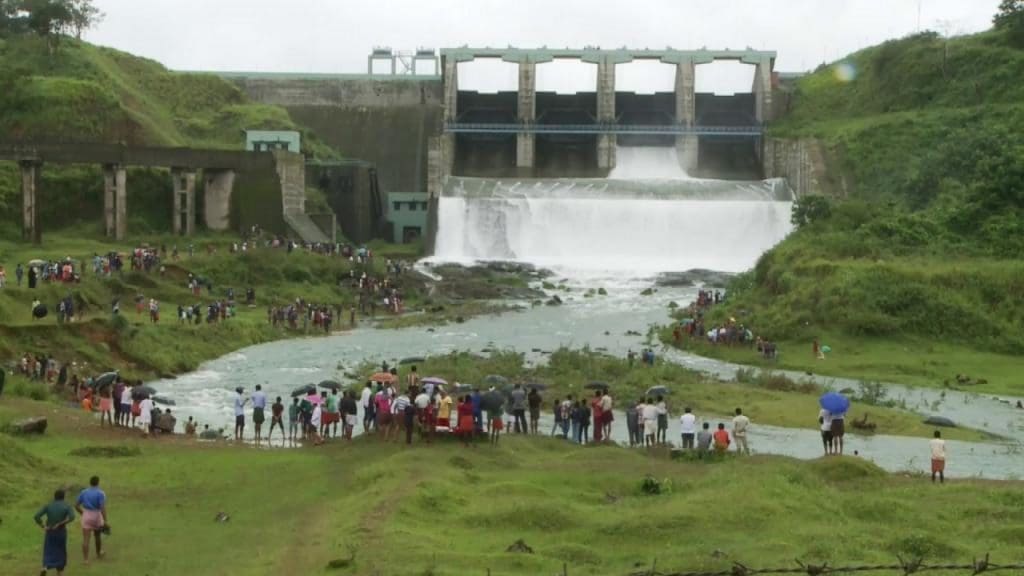 Flaunting a handsome range of the Banasure Hills in the backdrop, the velvety waters of the lake are perfect for an uninterrupted and refreshing boating experience for lovebirds that gives them time to bond amidst absolutely surreal surroundings. In fact, boating in the famous Banasura Sagar Dam Lake is considered to be one of the most fun and relaxing things to do in Wayanad according to families and couples that visit this town. So, don't forget to add it to your list!
Location: Vellamunda, Wayanad, Kerala 670731
Timings: 6 AM – 6 PM
Entry fee: INR 10 (per person)
Boating charges: INR 150-200 (for two people)
Embark On A Thrilling Wildlife Safari
Part of the Project Elephant site, the beautiful Muthanga Wildlife Sanctuary encompasses the Nilgiri Biosphere Reserve and is the perfect place to take your amour if his/her idea of thrill and excitement is a wild jungle safari! It's mainly famous for elephant sightings where people can like to halt their vehicles and observe herds of elephants and their adorable babies going about their business or taking a bath in the ponds.
However, these majestic beings are the only species you'll find here. You'll also be able to spot animals like spotted deer, bison, Malabar Giant Squirrels, and even leopards if you're lucky! Other than glimpses of gorgeous birds as well as rare wild animal species like the Malabar Squirrel, this forest reserve will also reward you and your significant other with fascinating sights of the breathtaking Nilgiri mountains.
Location: National Highway 212, Muthanga, Kerala 673592
Timings: 7 AM – 10 AM; 3 PM – 5 PM
Per person entry fee:
Indian nationals – INR 110
Children – INR 40
Foreign nationals – INR 300
Still camera – INR 38
Video camera – INR 225
Parking fee – INR 75
Indulge in a thrilling experience with the love of your life and ensure to not miss out on all fun that this city offers with honeymoon packages in Wayanad.
Romantic Stay Options For Your Honeymoon In Wayanad
Now that you know what all places you can visit and what activities you can engage in on your honeymoon in Wayanad, let us talk about where you can stay during your romantic tour. For honeymooners seeking romance amidst nature's perfect set, uptake a close look at the best resorts for honeymoon in Wayanad. We have listed below two of the best stay options in Wayanad that couples prefer over others. When you are browsing through suitable Wayanad honeymoon packages, you can ask your tour operator to include these stay options.
Vythiri Village Resort
This is a 5-star luxury resort set in the heart of Wayanad and constitutes more than 30 acres of refreshing greenery. Though subtle, the traditional architecture of the resort exudes elegance and opulence, and lets visitors live in harmony with Kerala's natural beauty, treating them to the tantalizing aroma of the coffee, tea, and fresh spices at all times. It's the perfect place to opt for if you wish to spend moments of privacy in absolutely gorgeous, yet peaceful and natural surroundings away from the hustle and bustle of the city.
Often called 'Nature's best-kept secret' by visitors who love this place, it is the ideal abode for your honeymoon where you can indulge in various gratifying experiences. You can bond over hearty candlelit dinners, take a dip in the pool, enjoy a couple's massage and spa at Nawa Spa, and then cuddle up in your villa to watch the sunset illuminate hills and tea gardens in golden hues!
Embellished with premium luxuries, Vythiri Village Resort tops the list of best resorts in Wayanad for a honeymoon that charms lovely couples who wish to enjoy their time in a laidback way.
Location: NH 212, Near Vythiri Town, Wayanad district, Kerala 673576
Starting price: INR 8,000
ALSO, SEE-  What Makes Honeymoon Packages in Kerala Special
Sterling Wayanad
If you're looking for the perfect mix of luxury, views, nature, and endless facilities for couples, then Sterling Wayanad is the right place for your stay. Pampering you and your partner with an inexhaustible range of services like nature walks, pool access, relaxing couple's spa, and much more, Sterling lives up to its promise to deliver the best for an utterly romantic stay!
Most of all, it allows you to embrace nature in its purest form, owing to the fact that it is set in the lap of ginger fields, rice paddies, and picture-perfect coffee plantations.
A lot of its architecture and green spaces are made to imitate Mathunga Forest, which never fails to excite guests that visit Kerala to bask in its enchanting wilderness. Offering you everything from quick service, great food, to spacious rooms where you can enjoy sweet cuddles with your beloved amidst serene views, Sterling Wayanad is an epitome of fine hospitality and natural splendour that strives to make your honeymoon in Wayanad an affair to remember!
This is one of the best resorts for a honeymoon in Wayanad that exemplifies luxury, allure and is known for a picture-perfect setup. You will surely be tempted to make a booking right away.
Location: Valluvadi Road, Kidanganad, Wayanad district, Kerala 673592
Starting price: INR 3,900
We know you haven't had much time to plan a great honeymoon in the midst of wedding preparations, shopping, and sending out cards to loved ones. This is why our top-selling Wayanad honeymoon packages are exactly what you need to plan a memorable romantic getaway in the hills of Wayanad without worrying about the hustle of booking a vacay.
 Raise a toast to your married life by indulging in romantic strolls through lush greenery and backwaters and bask in romantic moments with our customized honeymoon packages in Wayanad.
Happy Tripping!