Undeniably peaceful and scenic, North Kerala is as much a paradise as its Southern and more popular counterpart. Trouble is, since most of the famous tourist hotspots are concentrated in South Kerala, the beauty of the North stays hidden from the eyes of the world. But not anymore! The hidden treasures of north Kerala tourist places include white beaches, green hills, flourishing tropical vegetation, crisscrossing rivers, and tranquil backwaters. We have brought to you seven of the best places to visit in Northern Kerala that deserve to be on your itinerary if you really wish to see this charming Indian state's uncrowded and unspoiled side. Boasting tranquil white beaches, untouched green hills, amber-colored backwaters, and meandering rivers, these offbeat places promise to show you an uncommercialized version of Kerala's natural beauty. And the best part – they are utterly secluded and peaceful!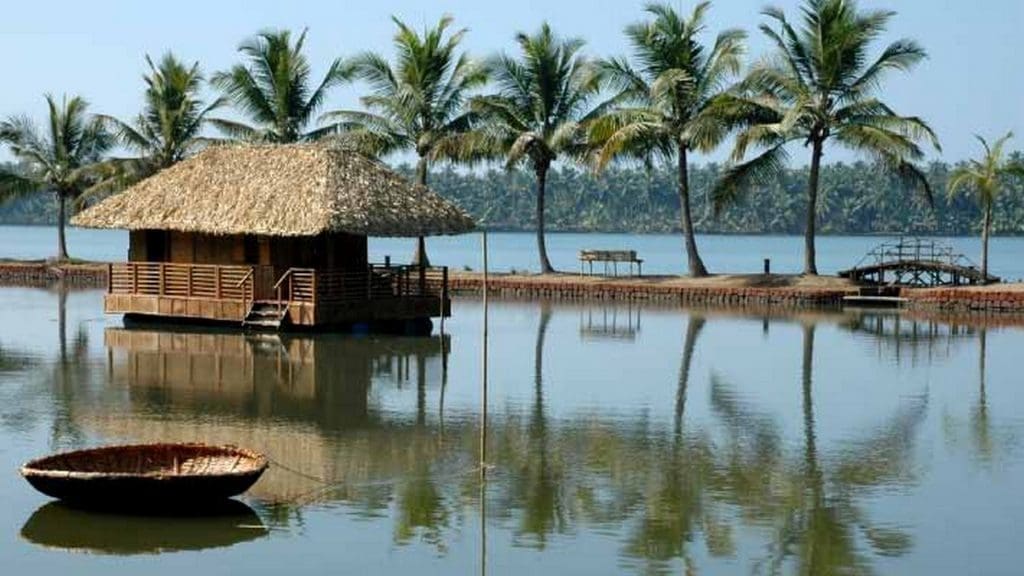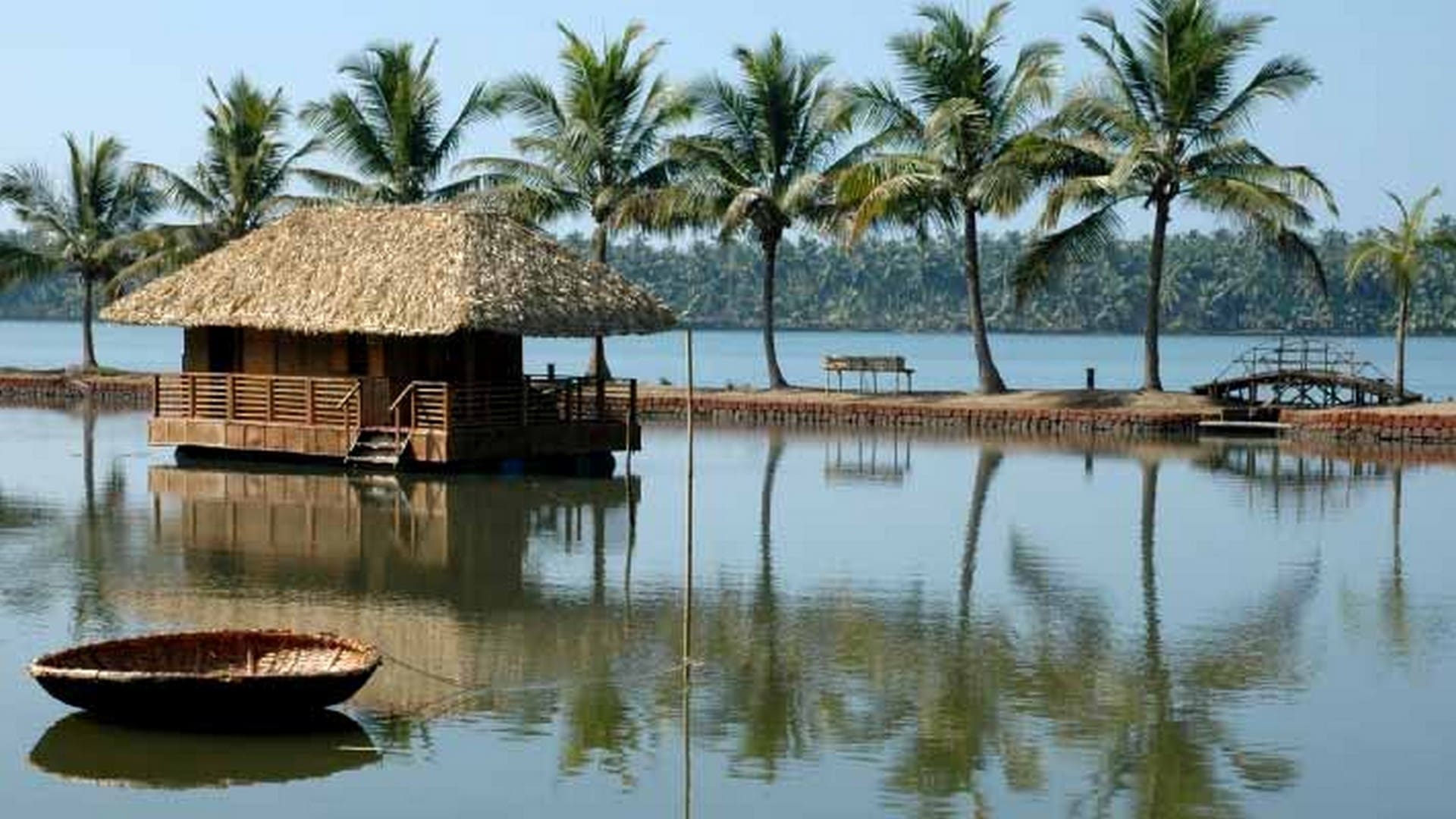 7 Best Places To Visit In Northern Kerala
Scroll down to find the most underrated yet magnificent destinations in North Kerala that you should explore on your next trip to God's Own Country!
1. Bekal
Bekal is a small yet serene hamlet sitting in the Kasargod district of north Kerala. Bekal is quite famous and one of the best among north Kerala tourist places. With its magnificent Bekal Fort, the expansive golden beach adjacent to the fort, the pleasing backwaters, tranquil hills, and an exciting array of water sports, Bekal never fails to charm travelers. Out of all these amazing avenues you can explore here, the fort is the ultimate highlight of this destination. It features an unmistakable shape of a keyhole and was built way back in the 17th century to serve one purpose – protecting the city from enemies that came via the Arabian Sea.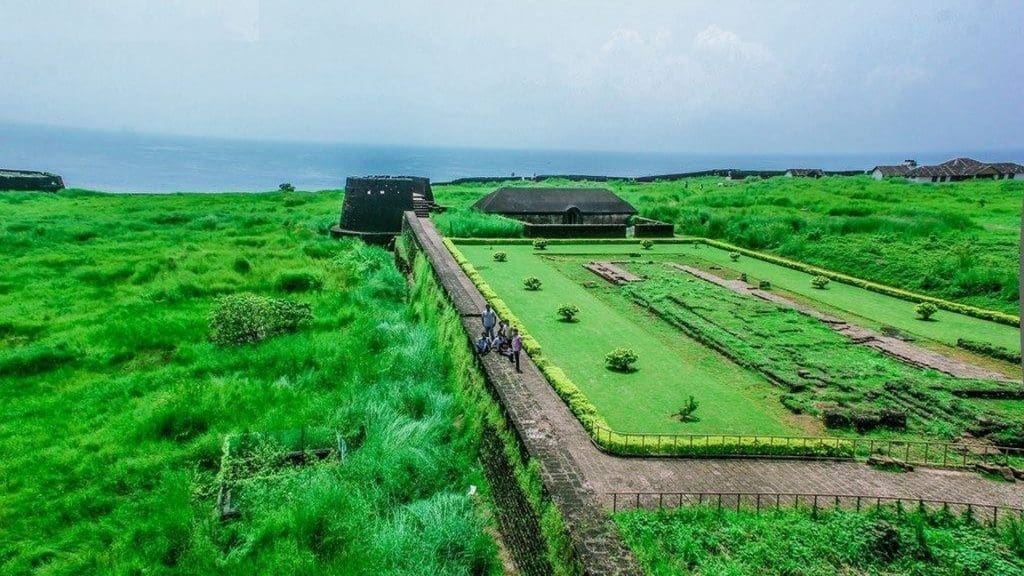 In addition to being a stunning architectural wonder, the fort also allows travelers to indulge in breathtaking views of the nearby villages and towns, swaying coconut groves dotting the landscape, and a gorgeous sunset! You can climb up to the top of the fort with your friends or partner and feast your eyes on the beauty of this city to your heart's content! Other than the natural beauty and history, it's also the luxury hotels and resorts located here that make Bekal one of the best places to visit in Northern Kerala.
ALSO SEE – Top 33 Best Places to visit in Kerala with Photos
Tourist attractions in Bekal: Bekal Fort, Bekal Beach, Ananthapura Temple, Mallikarjuna Temple, Valiyaparamba Backwaters, Chandragiri Fort, Nileswaram, Kappil Beach, Pallikere Beach, Bekal Hole Aqua Park
Best time to visit Bekal: September to May
How to reach Bekal:
Nearest airport – Mangalore Airport
Nearest railway station – Kasaragod Railway Station
2. Kannur
Previously called Cannanore, Kannur is among the most scenic north Kerala tourist places in Northern  Kerala that you must not miss. While its charming colonial buildings and sun-kissed beaches are definitely something to write home about, it is actually the weaving industries here that made Kannur famous in the first place. You'll find some of the best-woven handicrafts dominating its markets and bazaars when you're on a shopping spree in Kannur. Don't forget to grab a few of such handmade items and souvenirs to take home with you for your friends and family!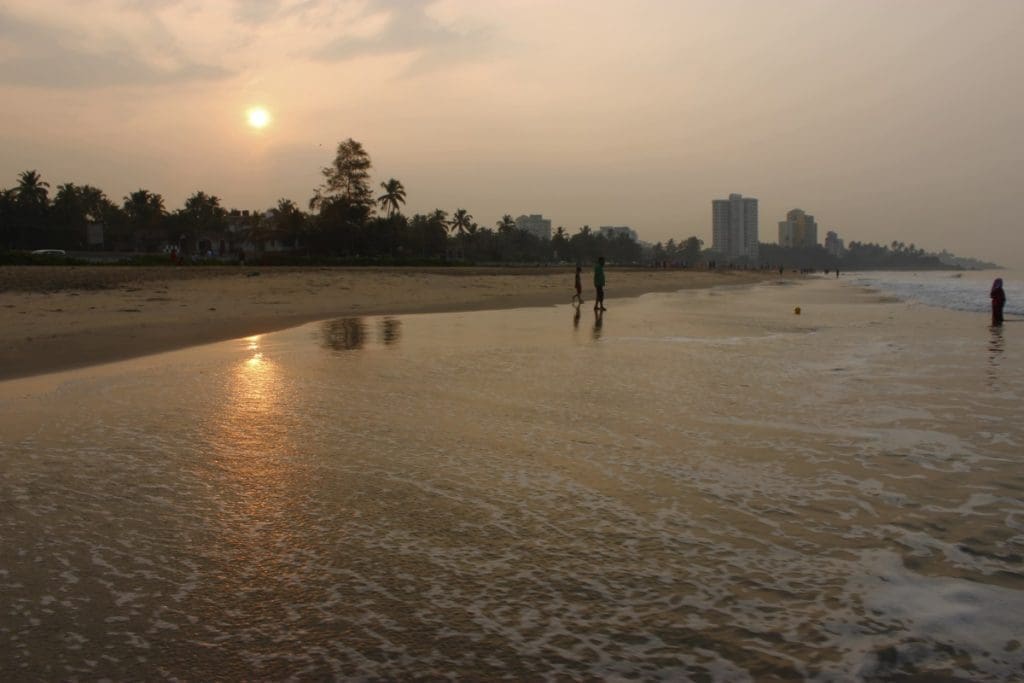 Payyambalam Beach is a popular tourist spot in Kannur which is also one of the best places to visit in northern Kerala. Also known as the 'Walking Beach' because of a 4 km long stretch which makes it unique out of north Kerala tourist places. Other than its magnificent beaches, gorgeous sunsets, British and Dutch-style architecture, and an unmistakable old-world charm, Kannur is also known for its luxuriant cashew plantations, ancient monuments, and beautiful temples. When you're here, you'll never run out of options to explore and experience something new!
ALSO SEE – Best Bike Tour Destinations in Kerala
Tourist attractions in Kannur: Ezhimala Beach, Tellicherry Fort, Fort St. Angelos, Rajarajeshwara Temple
Best time to visit Kannur: October to March
How to reach Kannur:
Nearest airport – Calicut International Airport
Nearest railway station – Kannur Main
3. Kozhikode
Kozhikode is a serene town located in the midst of the lush Western Ghats and the deep blue  Arabian Sea and is one of the best north Kerala tourist places. Originally called Calicut, this historical port town once served as the entry point as well as an important trade center for foreign nationals like the Arabs, Europeans, and the English in India. The long history of trade between these regions and Southern India has slowly made Kozhikode a much sought-after port town.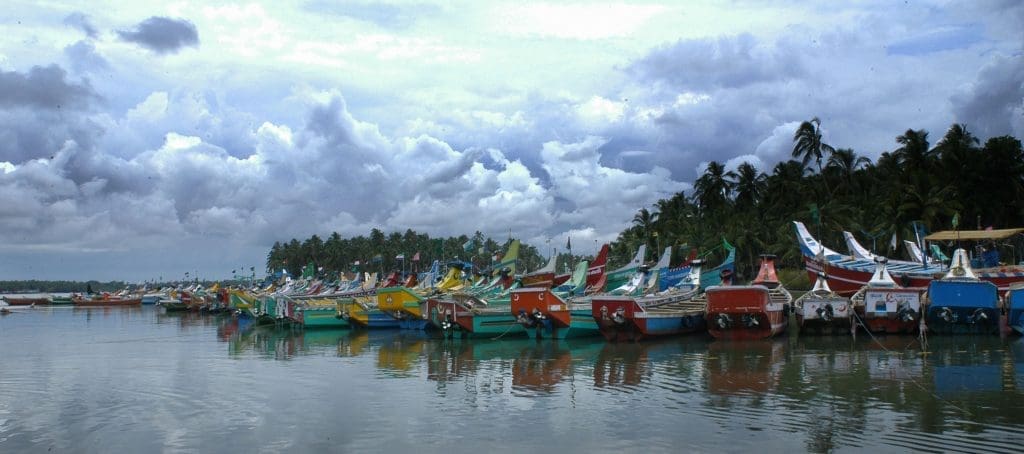 Kozhikode also acts as the gateway for tourists to travel into the more secluded countryside beyond. An amalgamation of beautiful canals, stunning waterfalls, mesmerizing beaches, and the Kadalundi Bird Sanctuary, Kozhikode has everything to make your holiday in Kerala a memorable one. In addition to these, Kozhikode also provides travelers a peek into the traditional culture of Kerala. Whether you choose to visit the Beypore shipbuilding yard to get a rare insight into the construction of trading ships, or stop by a Kalari school to witness traditional Kerala martial arts, or shop for sweet meat at the bustling Mananchira Square, you'll end up falling in love with Kozhikode! Kozhikode is definitely one of the best places to visit in northern Kerala.
ALSO SEE – Best Places for Trekking in Kerala
Best tourist attractions in Kozhikode: Thusharagiri Waterfalls, Kozhikode Beach, Tali Temple, Kappad Beach, Mananchira, Conolly Canal, Payyoli Beach, Kozhippara Falls, Matri Dei Cathedral
Best time to visit Kozhikode: September to May
How to reach Kozhikode:
Nearest airport – Karipur International Airport
Nearest railway station – Kozhikode Railway Station
4. Wayanad
Wayanad is among the best places to visit in Northern Kerala. In fact, it's almost as famous as its counterparts in South Kerala. Enriched with picture-perfect forests and low-lying misty hills, Wayanad is home to sprawling plantations of spices and coffee that you can see for miles and miles. Its postcard-ready landscapes, aromatic coffee plantations, and refreshing foliage are what made it popular in the otherwise hidden northern region of Kerala. When you're here, the unspoiled hills and remote mountain scenery is sure to take your breath away!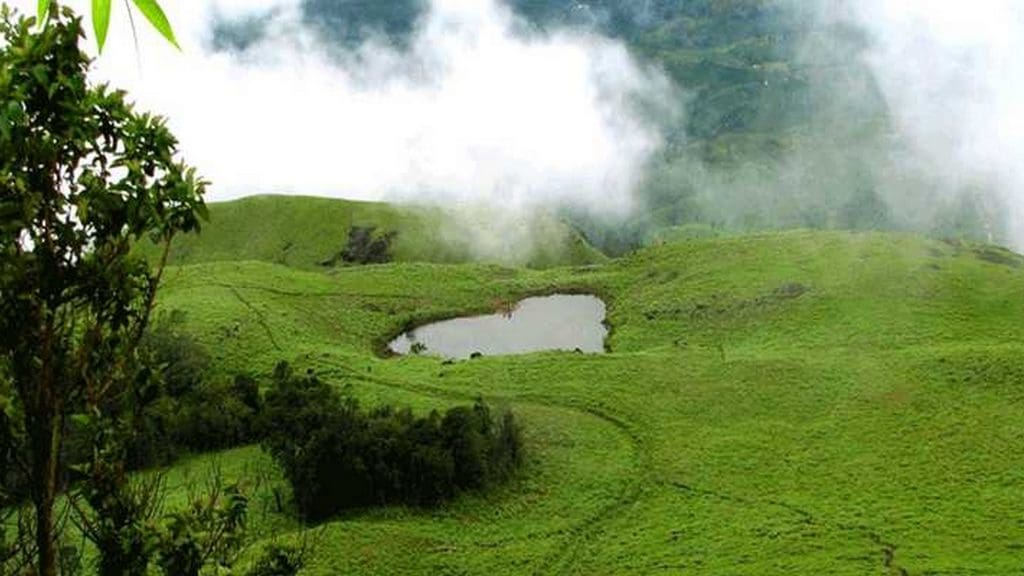 In Wayanad which is the most famous among Best Places To Visit In Northern Kerala, you can soak up the dramatic views of the Western Ghats at Neelimala or go for a refreshing trek up to Chembur Peak at sunrise. You can choose to take a dip in the crystal clear waters of the Meenmutty Falls, or even go cave exploring and bird watching at Pakshipathalam. In addition, you must also not forget to sit over one of the islands formed by the construction of the Banasura Sagar Dam for some peace and amazing views of the town. When you're done sightseeing, make sure you grab some local specialties like spices, coffee, herbal plants, and indigenous bamboo products from the markets before you head home. If you are planning to visit north Kerala tourist places, Wayanad is a must-go!
ALSO SEE – Best Places to visit in Wayanad
Tourist attractions in Wayanad: Thirunelli Temple, Thusharagiri Waterfalls, Banasura Hill, P Kuruvadweep, Lakkidi View Point, Kabini, Puliyarmala Jain Temple, Padinjarathara Dam, Papanasini River
Best time to visit Wayanad: October to May
How to reach Wayanad:
Nearest airport – Karipur International Airport
Nearest railway station – Kozhikode Railway Station
5. Palakkad
This is the undisputed home of the Silent Valley National Park that is famous all over the country among wildlife lovers, birdwatchers, nature lovers, photographers, and botany enthusiasts. But while the park is popular, the region that encompasses it hardly ever catches the attention of travelers despite being just as beautiful! Complete with picture-perfect mountains, shimmering lakes, scenic dams, lush green forests, mystical temples, majestic forts, and the awesome weather of the Western Ghats, Palakkad is a gem that Kerala has kept hidden for a long!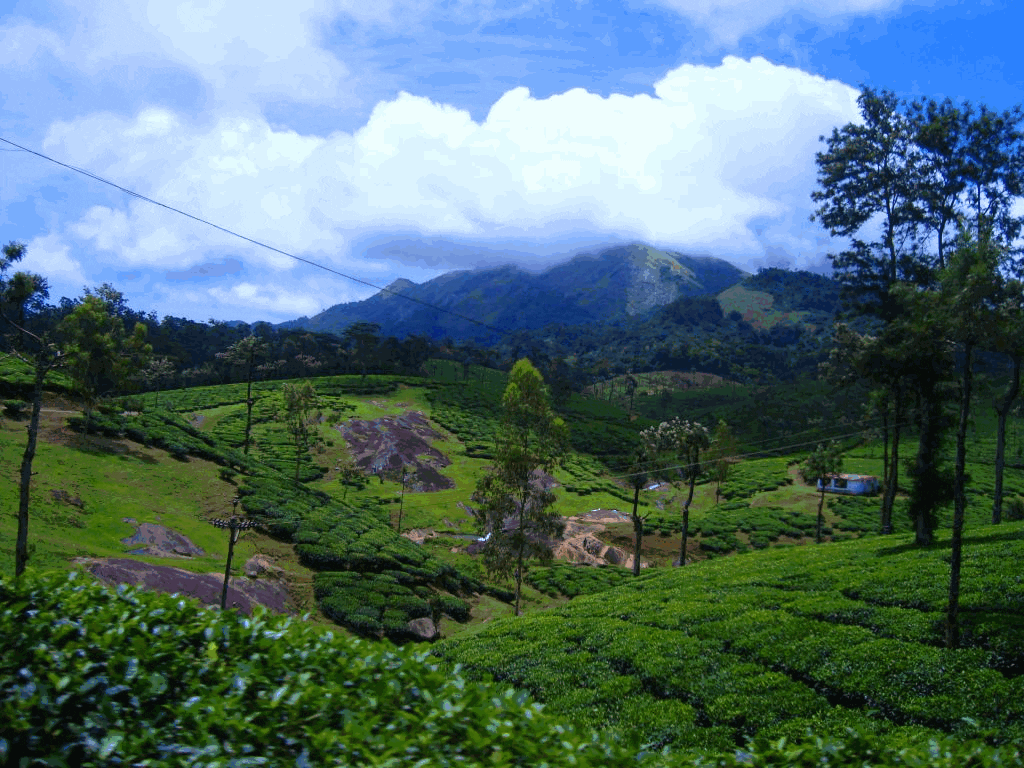 The refreshing aura of this place is unquestionable. Add to it the essence of sprawling paddy fields and rolling tea plantations, and you get one of the best places to visit in Northern Kerala that is very aptly known as the 'granary of Kerala' by the locals and travelers alike. With so much to offer, it's only fitting that you explore this delightful destination to the fullest once you've had your fill of the one-of-its-kind ecologically diverse Silent Valley Park.
Tourist attractions in Palakkad: Silent Valley National Park, Palakkad Fort, Parambikulam Wildlife Sanctuary, Malampuzha Garden and Dam, Seethargundu Viewpoint, Jain Temple
Best time to visit Palakkad: November to March
How to reach Palakkad:
Nearest airport – Coimbatore Airport
Nearest railway station – Palakkad Railway Station and Palakkad Town Railway
6. Parambikulam Tiger Reserve
Situated in the Chittur taluk, the delightful Parambikulam Tiger Reserve is just a weekend trip away from Coimbatore. This is one of the most famous north Kerala tourist places. It is no less a paradise for those who have an unflinching love for exotic wildlife, including tigers, the most refreshing form of nature, dramatic scenery, as well as boundless adventure! In fact, it is, without a doubt, one of the finest places in North Kerala for adventure activities like trekking, hiking, jungle safari, camping, and many more.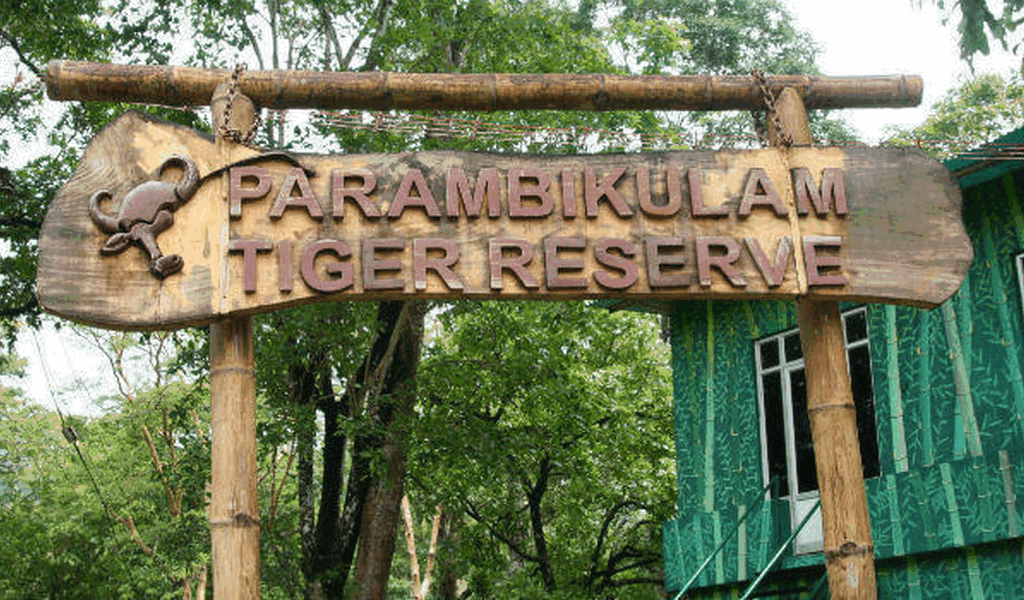 The best part is there is something exciting in these jungles and hills for everyone from hardcore adrenaline junkies, couples, to families with kids. Other than adventure and the mighty jungle beasts, the Parambikulam Tiger Reserve is famous for being the home of the world's tallest and oldest teak tree! What more reason do you need to visit this wilderness teeming with life in the form of rare species of plants and wilderness including the lion-tailed macaque, leopard, Nilgiri tahr, tiger, Malabar Giant Squirrel, elephant, and birds like the thrush, koel, Tailor Bird, drongo, and hornbill.
ALSO SEE- Top 15 Best Forest Places in Kerala
Tourist attractions near Parambikulam Tiger Reserve: Parambikulam Wildlife Sanctuary, Top Slip, Azhiyar Dam, Valparai, Solaiyar Dam
Best time to visit Parambikulam Tiger Reserve: December and January
How to reach Parambikulam Tiger Reserve:
Nearest airport – Coimbatore Airport
Nearest railway station – Palakkad Railway Station
7. Nelliyampathy
Other than being a beautiful hill station nestled in the Western Ghats, Nelliyampathy happens to be one of the least explored and beautiful places to visit in North Kerala, and perhaps all of Southern India itself. Locals and the handful of tourists who know about this place fondly call it the God's Own Village, and rightly so! Offering an ideal escape from urbanization with its clean and tranquil backwaters and totally untampered foliage, this charming town is an unmissable part of your Kerala tour.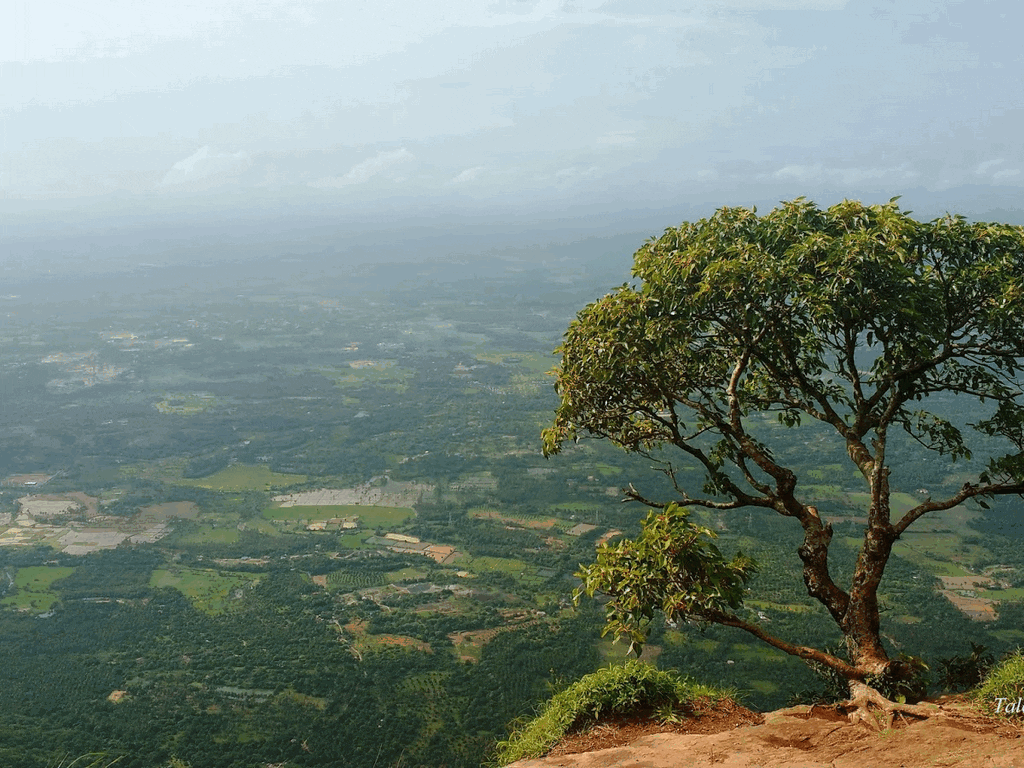 When you're here, there's so much that you can do! Trek to the top of lofty hills and wander in gardens filled with exotic flora. Roam around the village and be greeted by the smiling faces of the locals as you take a peek into their day-to-day life. Visit a coffee or tea plantation for a few Instagram-worthy pictures and a steaming cup of your favorite morning beverage! Drive over those hairpin bends in the hills surrounded by tea estates for an adventurous feat and explore one of the best north Kerala tourist places!
ALSO SEE – Best Tourist Places to visit in Nelliyampathi
Popular tourist attractions in Nelliyampathy: Nelliyampathy Hills, Nenmara, Parambikulam Wildlife Sanctuary, Padagiri, Seetharkundu Waterfalls, Nelliyampathy Gardens, Palagapandi Estate, Raja's Cliff
Best time to visit Nelliyampathy: October to March
How to reach Nelliyampathy:
Nearest airport – Trivandrum International Airport
Nearest railway station – Palakkad Railway Station
Now that you know of all the best places to visit in Northern Kerala, which one would you check out first? We suggest you spend at least two days in each of these on your next trip to Kerala to dive into its rich cultural experiences and see the real natural beauty of this delightful Indian state. You can browse our awesome range of holiday packages to plan a trip to these lovely places. Happy Tripping!