Bike rides to Kerala are always wondering if they are on the best bike tour destinations in Kerala. The riding experiences can offer you the best escape from your monotonous routine. One of the best states in India to explore riding a bike is Kerala. The land is rich with its natural beauty, rich heritage, and charming surroundings that attract everyone to travel around.
The trips via the roads are enough to offer you an adrenaline rush along with scenic beauty.  In addition to its own offerings, this tourist destination offers access to several nearby locations that are a treat of its own kind and make it for the best road trip in Kerala.
Every nook and corner of God's Own Country is filled with scenic beauty and exploring them is every bike rider's ultimate dream. From tea shop breaks to chatting with villagers, these best bike trips in Kerala will surely add more color to your visit to 'God's own country'.
List of Best Bike Tour Destinations in Kerala
Enjoy the best bike trips in South India to explore the unknown and rarest spots in Kerala which are not possible to cover through any other mode of conveyance. Here is the list of the best places in Kerala to travel by bike and the best bike tour destinations in Kerala
1. Kottayam to Vagamon Road
Distance : 65 KM
Best time for the Bike Ride : Monsoons from June to September
A ride from Kottayam to Vagamon is truly fantastic, with lots of greenery and mist. Vagamon, the beautiful hill station is widely known for its misty hills, enchanting pine forest, and its magnificent adventurous spots.
When it comes to road trips, never miss this ride through Kottayam, the heart of the literary capital of Kerala to Vagamon. This road starts from the plains of Kottayam town and goes all the way to Kumili (Thekkadi). The road is well laid and the drive is really enchanting as you move closer to Kumali.
The wild charm of the landscapes accompanied by the sloppy roads of Vagamon creates a paradise for every traveler, especially for bikers. Located at a distance of 70 KM from Kochi and 26 KM from Erattupeta town in Kottayam this place is the best choice for those who wish to escape from the hustle and tumult city life.  
A trip from Kottayam to Vagamon is one of the best bike trips in Kerala which is a delightful assault to your senses- the colors, smiles, and landscapes are bound to leave the traveler in you reeling with joy.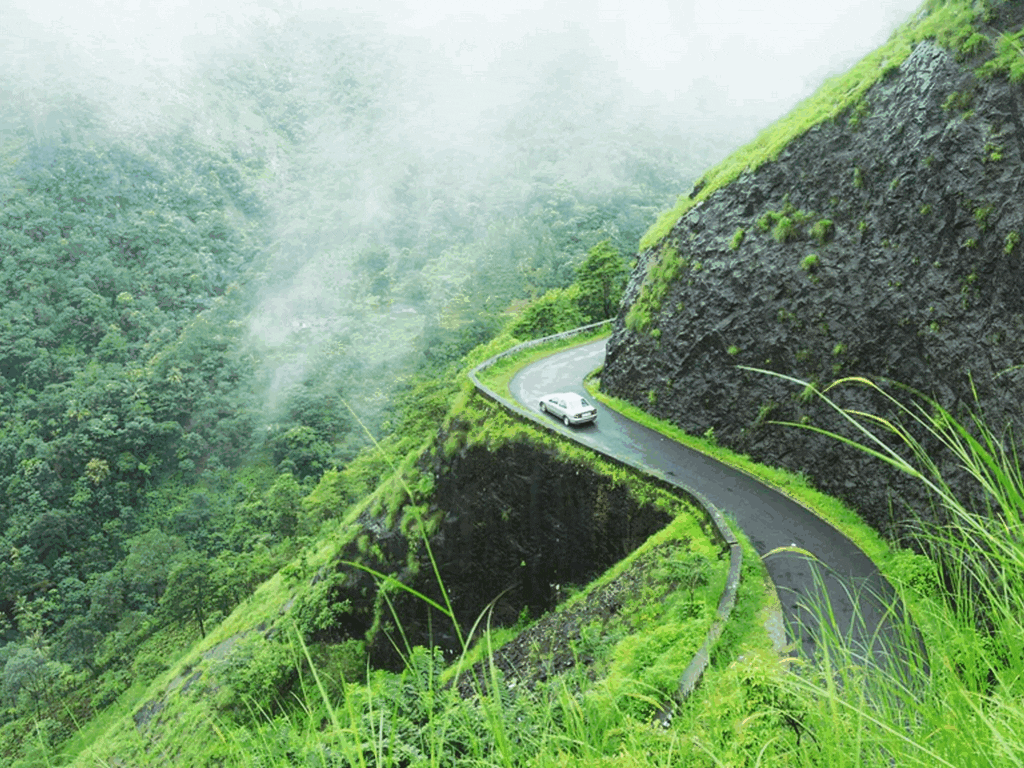 2. Munnar Tea Plantations
Distance : 120 KM
Best time for the Bike Ride : June to February
Munnar is a place highlighted in every traveller's diary to Kerala. A bike ride through Munnar is all about exploring the perfect blend of nature. Munnar is located at the district of Idukki which lies almost 1600 meters above the sea level. With tea plantations rising above both sides of the road and cascading down the mountains beyond, Munnar tea plantations provide for the best bike trips in Kerala.
Famous for its tea plantations, picturesque sceneries, and waterfalls, Munnar has a list of must-watch places that will make travelers experience a feeling which no other place can fulfill. The lush greenery through roadsides, biking through the hairpin bend, stopover at waterfalls, exploring villages can offer memories for a lifetime.
ALSO SEE – Top 33 Best Places to Visit in Kerala for 2020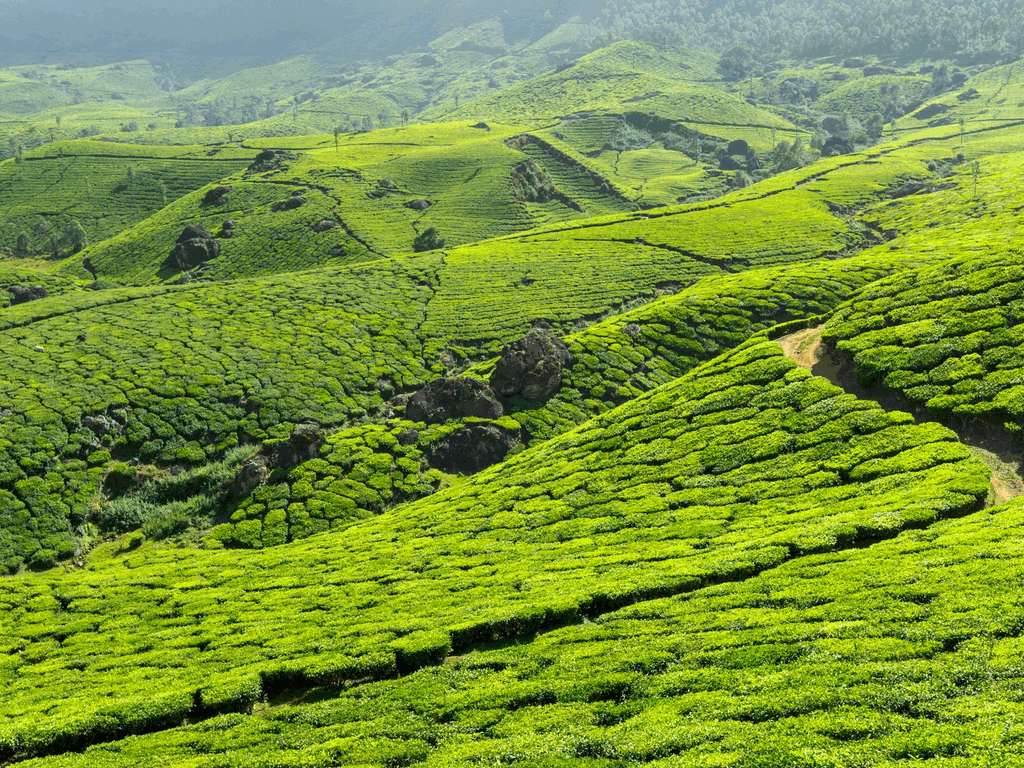 3. Varkala to Kappil Beach
Distance : 8 KM
Best time for the Bike Ride : Winter from September to January
Varkala is a captivating coastal town in Thiruvananthapuram district which lies in the southern part of Kerala. It is the only place in God's own country where the hills come close to the sea. There is a road above the cliff which is not suitable for bike rides as it is too narrow and crowded. However you can do off roading from Varkala to Kappil Beach through a non tarred road.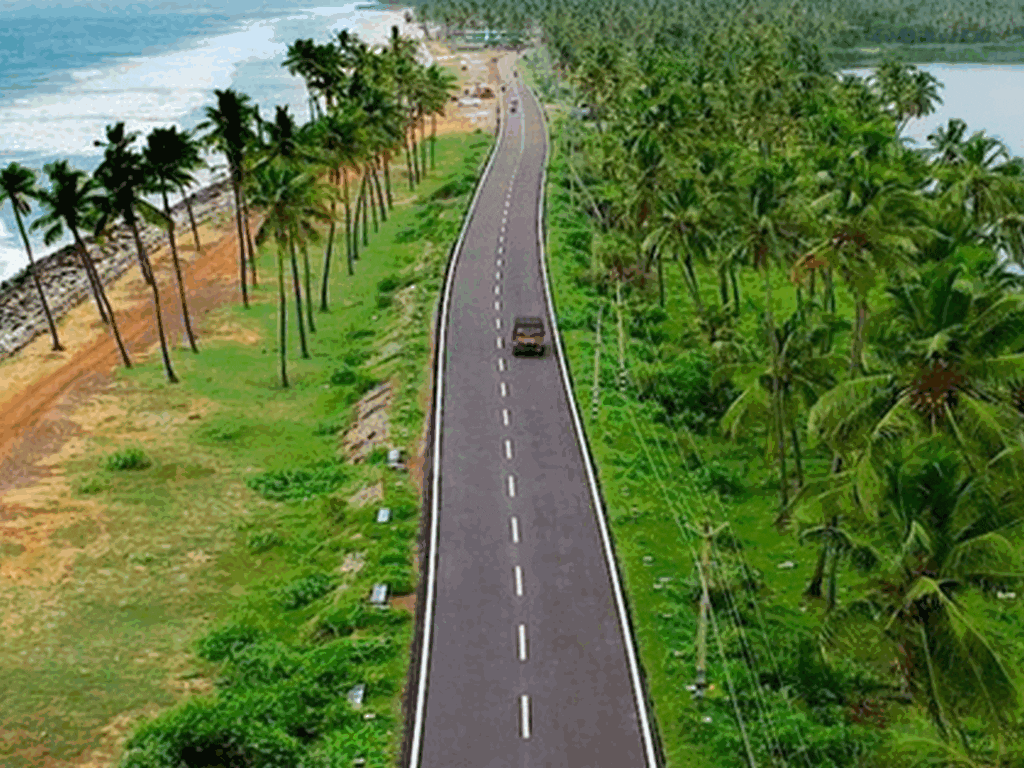 Experience the sweeping view of the sea while enjoying one of the best bike trips in South India. The exclusivity of the beautiful Varkala Beach is the natural blending cliffs with the Arabian Sea. The Varkala beach is very famous with a variety of water sports options including Para-sailing, Paragliding, etc.
Other major attractions of Varkala are Papanasham Beach and Thiruvambadi beach which are considered holy. Places like Anjengo Fort, Varkala Tunnel, and Kappil Lake are good destinations for sightseeing on the go.
4. Munnar to Annamalai
Distance : 160 KM
Best time for the Bike Ride : Monsoons from June to February
A drive from Munnar to Annamalai is one of the best bike trips in Kerala and the prettiest one, you will want to stop for photographs every few kilometers. The Annamalai tourist place is situated in the Western Ghats in the southern Indian states of Tamil Nadu and Kerala. Through the Munnar-Gundumalai-Marayoor-Annamalai route, you can ride and witness the most beautiful Shola Forests of South India.
At the borders of Kerala and Tamil Nadu, this 89 KM journey would give you a different travel experience altogether. The misty mountains, the climate, and the smooth roads from Munnar through Gundumalai and Marayoor take you to one of the most appreciated tourist destinations of the state, Annamalai. Visit the place from October to February which is considered the best time for tourists.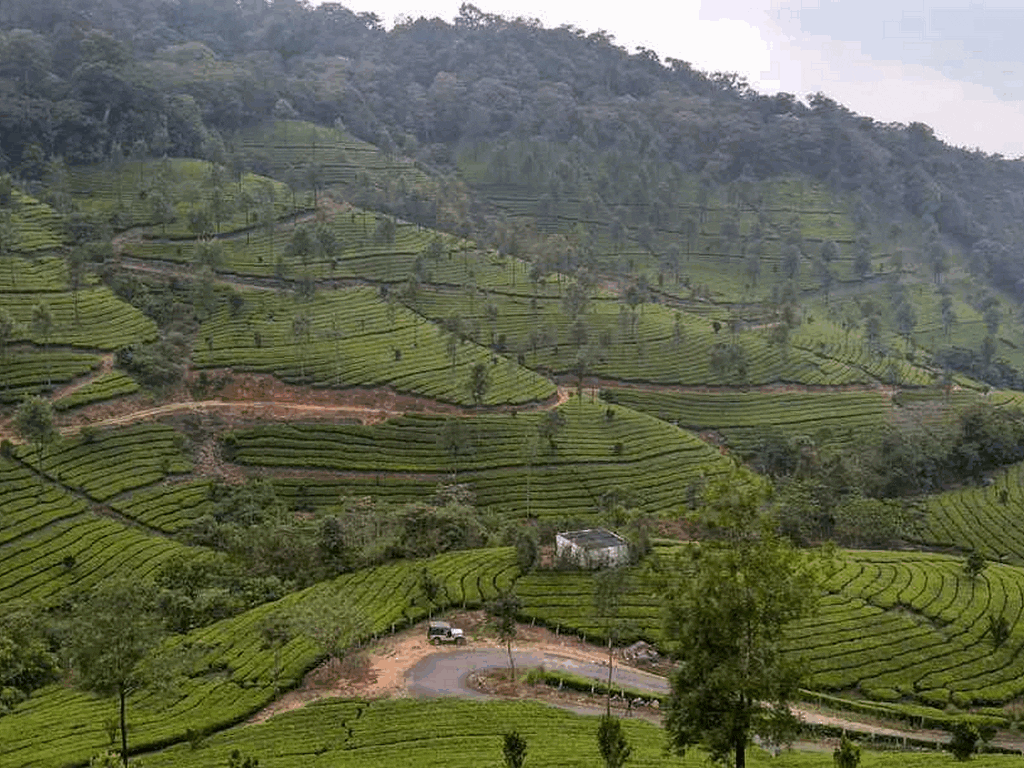 5. Chalakkudy to Valparai
Distance : 88 KM
Best time for the Bike Ride : Monsoons from June to September
A place that kept itself from the modern-day makeovers, stays at an altitude of 3500 meters above the sea level, Valparai is the finest destination of travel, especially for bikers and one of the best bike tour destinations in Kerala. Ride through the breezy driveway along Chalakkudy to Valparai through Athirappilly, which is one of the most famous tourist destinations in Kerala and you can also expect few elephants and gaurs on the way. Exploring the ride through the forest along with waterfalls and tree plantations this 4-hour trip will never fail to amaze anyone who has been there even for once.
ALSO SEE – Athirappilly Waterfalls- Photos, Fee & Entry Timings
6. Alleppey to Kuttanad
Distance : 30 KM
Best time for the Bike Ride : Monsoons from June to March
You can start at Alleppey beach and proceed to Kuttanad for a scenic bike ride near to backwaters. The land of farming and scenic beauty, Kuttanad is the lowest region in the Indian subcontinent and one of the most picturesque places to visit in Kerala. You can enjoy the real beauty of this place when you visit thereafter the monsoons while the farming is on i.e. from October to April.
Geographically, Kuttanad is one of the rarest places in India where farming is done below the sea level and is hence has greenery and paddy fields. With quaint hamlets and farms, you can experience a soothing Everyday Adventure in this region. If you are a fan of bike riding in the rains, monsoons are the best time to go for a journey.
7. Munnar to Marayoor
Distance : 40 KM
Best time for the Bike Ride: Monsoons from June to September
Located about 42 Kilometers from Munnar, Marayoor is a town in the Idukki district, and Udumalpet Rd through Munnar – Marayoor – Amravati dam- udumalapet from Munnar to Marayoor is one of the best places in Kerala for ride bikes. This road goes through dense forests as well as sandalwood forests just before Marayor. The place is famous for its Sandalwood forest and holds the record for being the only place in Kerala with natural Sandalwood forests.
The sugarcane plantations of Marayoor are also very famous. Being a rainshadow area, this climate is ideal for the cultivation of sugarcane. Marayoor is claimed to be of the stone age civilization from 10000 BC as it has got many of the ancient dolmens and rock paintings dated way back to be of that age.
Travelling through the famous tourist spot Eravikulam national park through the Munnar valley this 2-hour journey is a real feast for all the bikers out there. If you are lucky you can find elephants, bison, and monkeys on the route.
ALSO SEE – Top 16 Best Places to Visit in Munnar with Map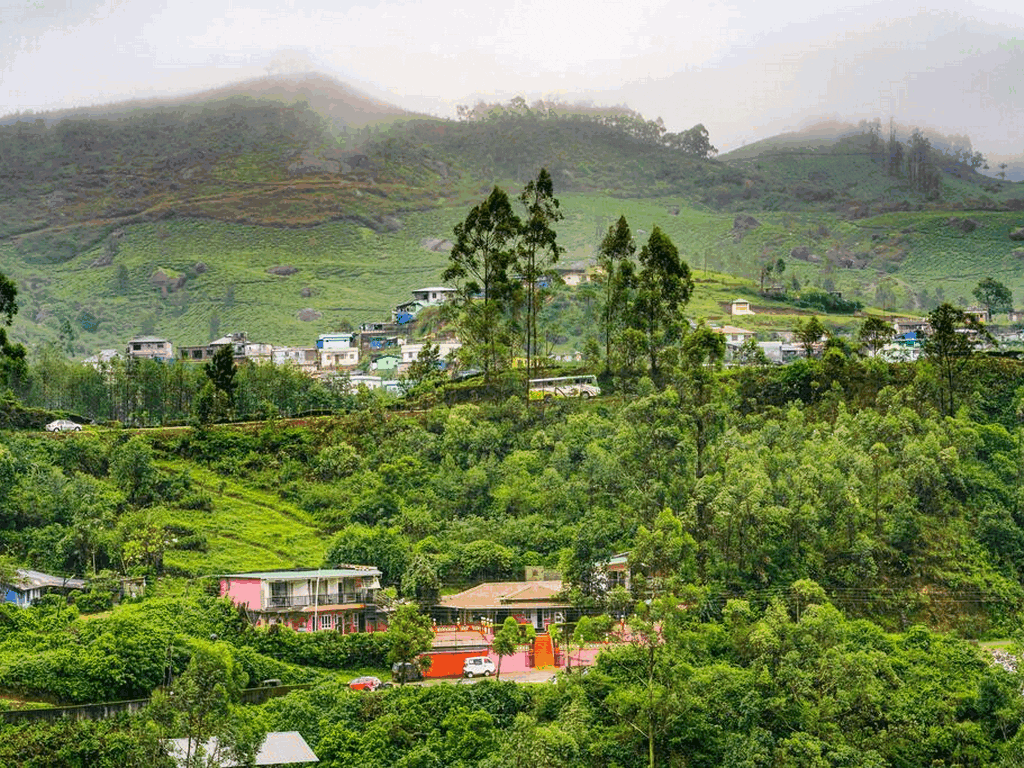 8. Mananthavady to Kakkavayal
Distance : 78 KM
Best time for the Bike Ride: Monsoons from June to September
A less explored destination for both Cyclists and Bikers is between Mananthavady and Kakkavayal through Wayanad. Being considered as a less explored region of Kerala, this place is also the least densely populates area in the state along with good roads which makes travel much more comfortable.
Appreciate the blooming views of the forests while enjoying the best road trip in Kerala. It's a 78 Kilometre journey that starts from Mananthavady and passes through the places Irulam, Nenmeni, Athichal and reaches Kakkavayal. The most favorable time for the visit is from September to March.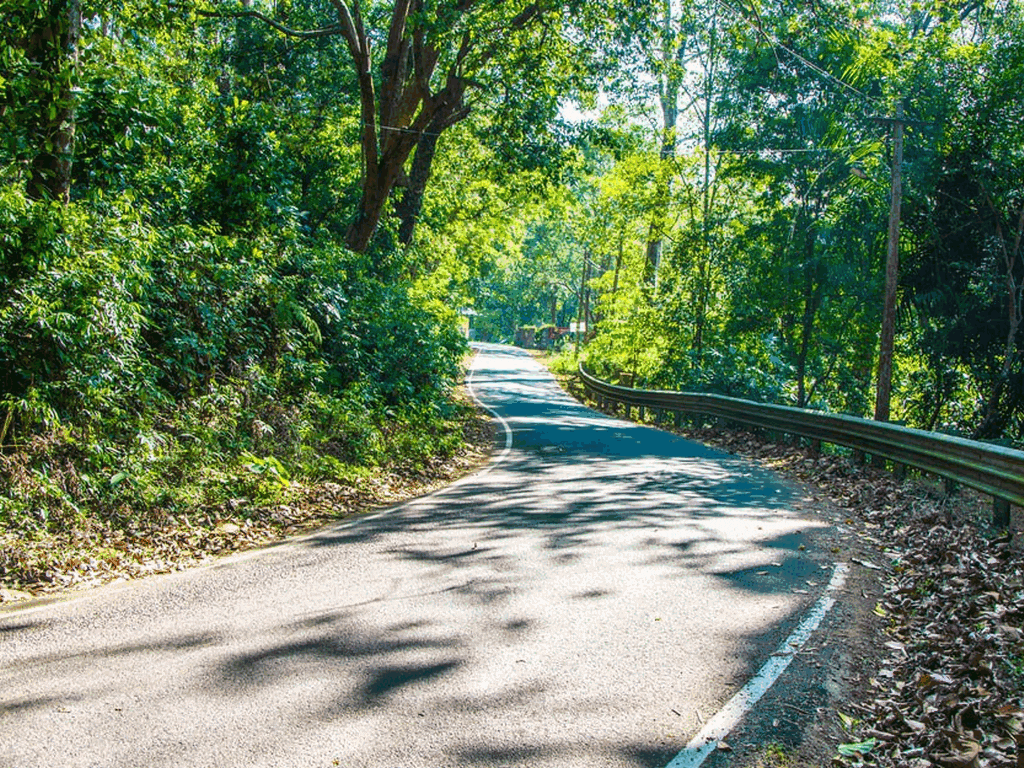 9. Kumily to Suryanelli
Distance: 91 KM
Best time for the Bike Ride: Monsoons from June to September
This 101 Kilometre ride from Kumily to Suryanelli via Ramakkalmedu and Chathurangappara is a considerable option for bikers. Experience the best bike trips in South India that take you on the eastern edge of the Western Ghats with the Tamil Nadu Plateau in the East.
Traveling through the eastern edge of Western Ghats while exploring the expanse of Agricultural land sectioned into geometrical shapes is one of the main attractions in this bike ride. If you are intending to visit this beautiful place, October to February is the right time for you.
10. Kumarakom Village Roads
Distance : 65 KM
Best time for the Bike Ride: Monsoons from June to September
Famed for its natural beauty, greenery, and tranquil environment, Kumarakom is considered as one of the best tourist destinations in Kerala.  This is one of the best bike trips in Kerala to explore the backwaters in Kerala. Due to the pleasant weather throughout the year, this place is listed on the top charts of almost all travel lovers around the globe.
If you are planning for a bike ride through the route, visit Vembanad Lake, Kumarakom Beach, etc. on the way to add more color to your experiences. The ideal time to go for a bike ride to the place is from September to May.
ALSO SEE – Kerala Houseboat and Backwaters- Your Complete Guide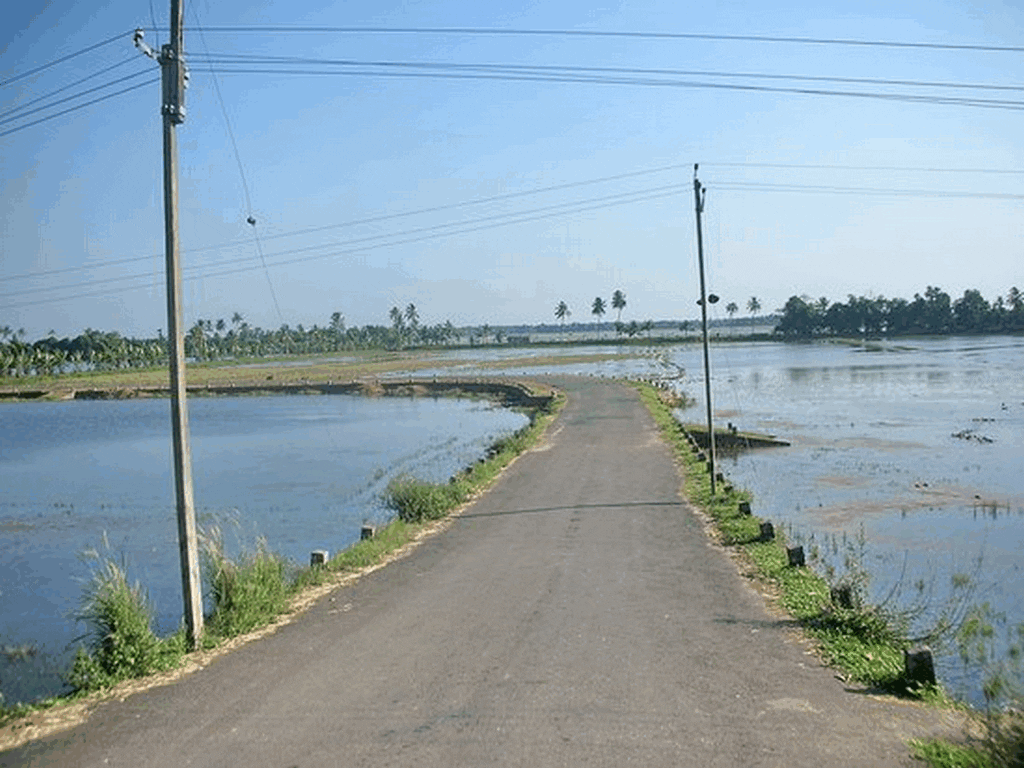 How to get ready for a trip to Bike Tour Destinations in Kerala?
Here is a checklist that will help you prepare yourself for the Kerala cycle or bike tour in the best possible way:
Research about the route and carry a map of the road
Keep a first-aid kit ready for added safety and antiseptic sprays for insect bites.
Wear your safety gear and helmet while riding the bike
Go for comfortably fitting and arable clothes on the tour
Use reusable containers to carry water
Carry items like sunglasses and sunscreen lotion if you are driving in Summer
Use a raincoat with you for emergencies in the rainy season
If you are carrying mobile phones and cameras, lock them with a number lock and keep them safe
Enjoy the best bike trips in South India which are sure to offer dozens of spectacular experiences.
Bike rides can be really awesome if you are having a beautiful road filled with wonderful experiences beneath you.
With every gear up, you can feel the cheer of life to its fullest. If you are a passionate rider or a traveling bee in search of the best destinations to explore with your bike in Kerala, here is the list ready for you! So what are you waiting for? Now wrap up everything and start exploring.