Honeymoon Packages in Kerala are special . A honeymoon in Kerala is more than a vacation. It is a celebration of your marriage. The lure of the variety of experiences make Kerala a popular honeymoon destination all through the year. Kerala is a multi-experience tourism paradise that National Geographic Traveller magazine voted as one of the 50 must-see places in the world. With its serene backwaters, well-managed wildlife sanctuaries, ayurvedic treatments, temple festivals and boat races Kerala attracts countless honeymooners with its exotic cuisine, top of the line resorts and unforgettable greenery.
Honeymoon Packages in Kerala- What is Unique?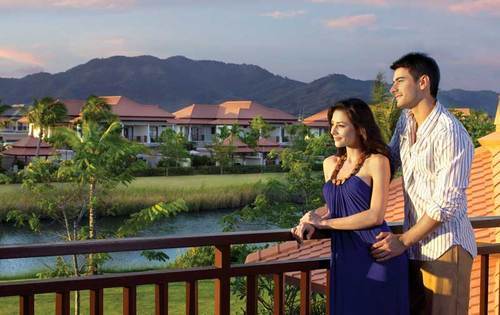 Kerala is in the southernmost tip of India and honeymooners arrive in Kerala to laze on houseboats lolling in its backwaters, get rejuvenating oil baths or simply gaze at the majesty of the monsoons. Munnar, a hill town in the Western Ghats, with its rolling mountain scenery, craggy peaks and manicured tea estates is the most popular honeymoon destination in Kerala and an unforgettable place to visit for your honeymoon.
Thekkady is ideal for honeymoon packages in Kerala for honeymooners seeking adventure and nature are more likely to see herds of elephants when they do rafting or boating in Thekkady. Kumarakom and Alleppey are well known for the scenic backwaters and pretty network of lakes, rivers and canals and a trip on a kettuvallam, or houseboat, is a unique memory that will be etched in the mind of honeymoon seekers in Kerala. If you are looking for a picture perfect honeymoon beaches like Kovalam or Varkala, or Cherai will be the right destination for you which may provide you exciting memories to take home after your honeymoon.
ALSO SEE- Kerala Honeymoon Packages
Accommodation in Kerala ranges from colonial estates to eco beach resorts and humble homestays and there is an option that suits the budget of each traveller who wants to visit Kerala. Activities in Kerala ranges from kathakali, Kerala's classical dance-drama to an ayurveda massage, or cookery lessons in one of the homestays.
Kerala is also the perfect setting for delicious food and Kerala's spread of morning dishes –appams, idli, vellayappam, Uppuma, puttu, masala dosa and . have been rated the best breakfast in the world by Travel & Leisure magazine. A must-try in your kerala honeymoon is the crisp lacy appam served with meat/vegetable stew and puttu which is a breakfast dish of steamed cylinders of ground rice layered with coconut eaten usually with papadum, plantain, fish curry, jackfruit, mango, chicken curry and kadala curry.
ALSO, SEE- Top 12 Kerala Honeymoon Places (with Photos) for a Romantic Escape
At Iris Holidays we are committed to offering honeymoon seekers in
Kerala
the best value at all times and we work very hard to achieve this by keeping an eagle eye on the market prices and your comfort. We cater only to travellers bound for Kerala & because of this narrow focus, you can expect deep, passionate and personal expertise on any honeymoon in Kerala that you book with us. We care for our guests and won't suggest any resort, hotel or destination that we haven't been to and tried ourselves.
We guarantee that we will always provide you with the lowest cost for the best experience, highest quality activities and hotels and If you are looking for a comfortable, safe and incredible honeymoon experience in Kerala with complete peace of mind and maximum fun and enjoyment, then you are in safe, reliable and experienced hands with Iris holidays.