Tucked away in sunny, tropical Kerala is a cool green paradise called Munnar with salubrious climate at all time of the year. Away from heat and dust Munnar has few of thee finest tea plantations in the world and the Best time to visit Munnar is all through the year. Winters during December to February are cool and temperature comes down to 10°C during this period. Monsoons (June to September) are lovely with pouring rainfalls. The Scottish planters discovered Munnar but it was under the British that Munnar became a major plantation area for tea and tea gardens are among the main tourist attractions in Munnar.
Best Time to visit Munnar – Weather and Climate
There are four distinct seasons in Munnar and Munnar is an all season destination that you can visit in all four seasons even though the flavour of visit will be very different.
Munnar in Winter (September to November and January to March)

This is the Best Season to visit Munnar in which all tourist attractions in Munnar will be full and crowded with guests.

Munnar in Peak Winter (December)

The coldest season in Munnar but it is a great Season to visit Munnar and the rates of all resorts will have the peak season rates.

Munnar in Summer (April to May)

When all other tourist destinations will be hot, Munnar will be colder aand Summer is one of the best Seasons to visit Munnar to escape from Summer heat. This was one of the reasons because of which Munnar was the summer capital of Britishers before the Independence of India.

Munnar in Monsoons (June to August)

Monsoons is the peak season when tourists from Arabian Countries visit Munnar to view the beauty of the rains across the mountains with tea gardens. This is the best season for Ayurveda in Munnar and people visit Munnar for Ayurveda Treatments as well
Munnar is a hill station that experiences salubrious climate and does not have extreme climatic conditions like Shimla or Manali which makes it one of the best places to visit in Kerala for honeymoon. Munnar is situated at a height of around 1600 meters above sea level as a result of which it is one of the most preferred destinations in India at any given time for holidays or honeymoons. One can say that the peak season for Munnar Tourism is all though the year.
Munnar in Winter (September to November and January to March)- Best Season to visit Munnar
The best time to visit Munnar would be October to November and from January to May when it is comfortably cold. There may be occasional rains which will give a misty experience of Munnar.
September just after rains it would be like one of the best experiences in Munnar with verdant green tea gardens and and good amount of water in waterfalls on the way to munnar .It will be just great if you dont mind occasional shower.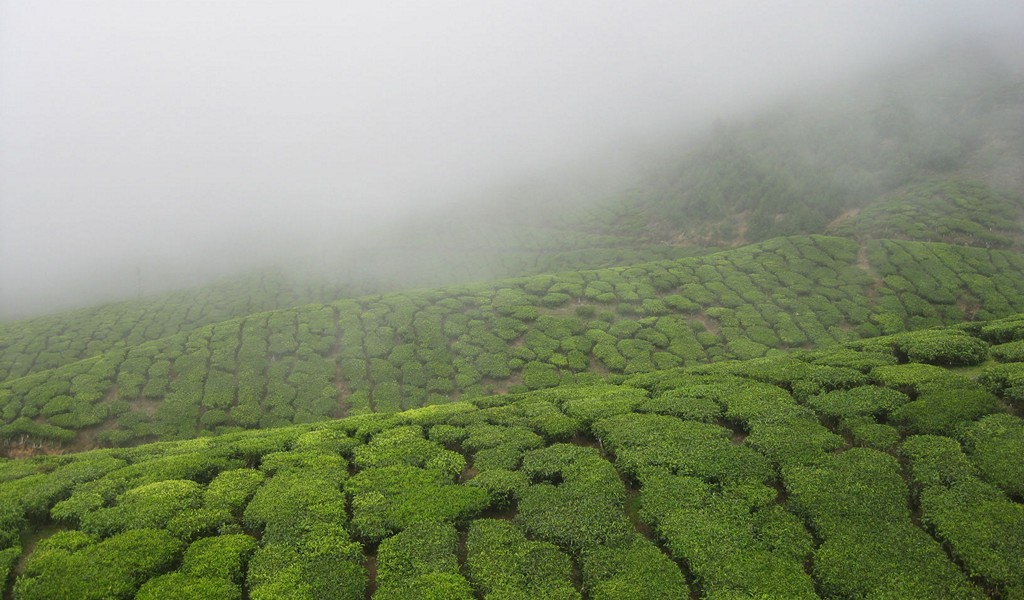 Munnar in Peak Winter (December)- Great Season to visit Munnar
Though Munnar has pleasant climate throughout the year, it experiences colder winters and the weather is extremely cold during winter (December/January). The temperatures can drop to five degree celsius conditions during the peak winter season. However you wont experience snow like North Indian hill stations like Shimla or Manali. . The hill station does not witness heavy snowfall and tourists throng Munnar in December during Christmas and New Year.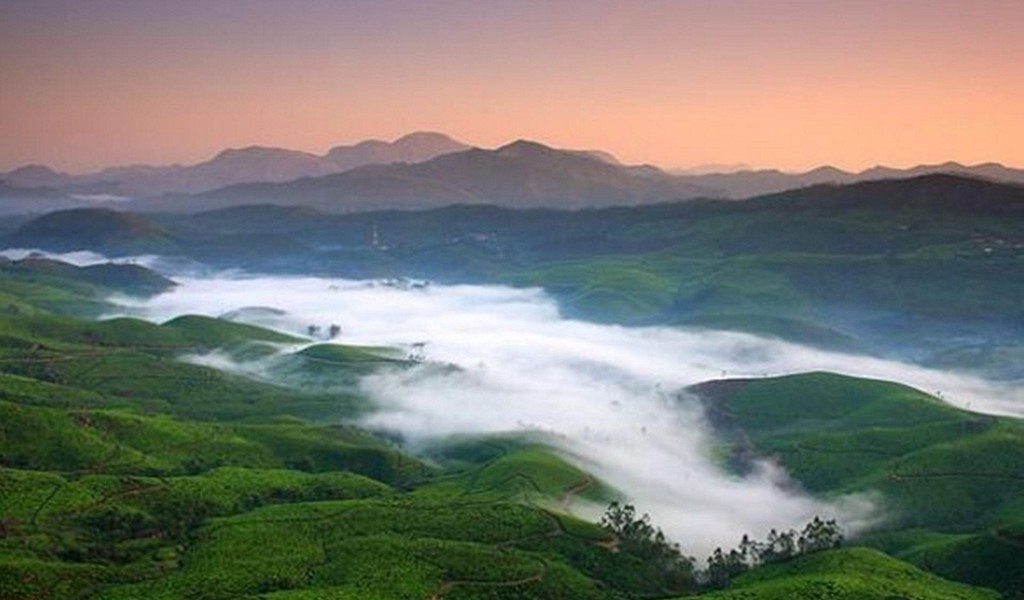 Munnar in Summer (April to May)- Best Season to visit Munnar
Even during the summer months Munnar is a good place to travel to and the temperature seldom goes beyond 20º C. Therefore, when you travel to Munnar during summer months you will need to carry some light woolen clothes for protection against the cold weather and you may not have to use blankets in the night for sleeping.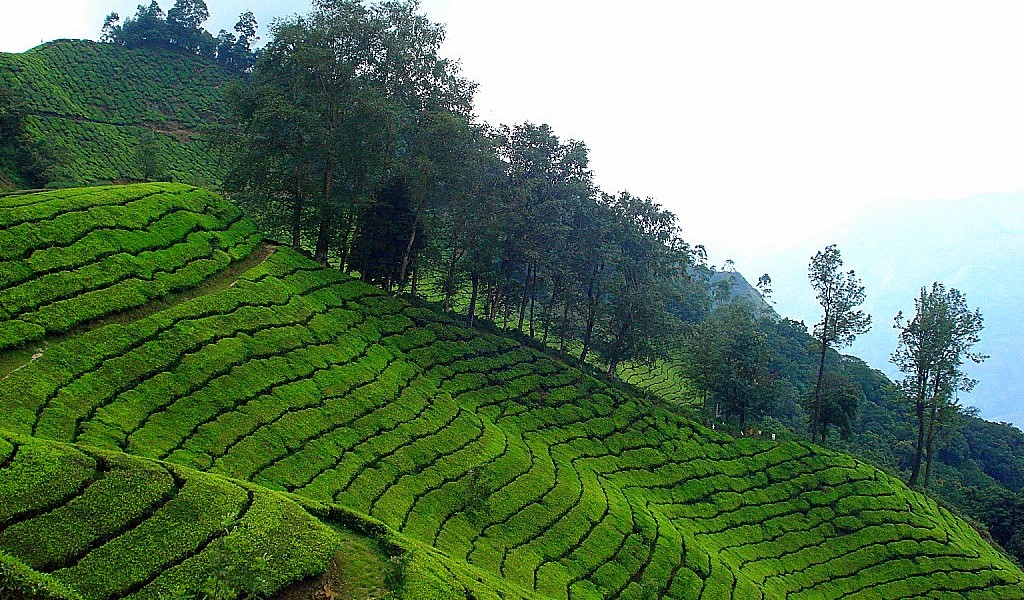 Munnar in Monsoons (June to August)- Good Season to visit Munnar
Winters are also an ideal time to visit Munnar if you love rains in the hills. Though moving around is a bit difficult in rains and mist, a rainy vacation will lift up your spirits.D uring winters, the weather and climate of Munnar becomes too cold and sometimes the temperature can go below 0º C.Peak monsoon season in end June and July should be avoided as it rains quite heavily in Munnar and surrounding areas. The roads can get very slippery and it is advisable to travel to Munnar during day time as nights are misty.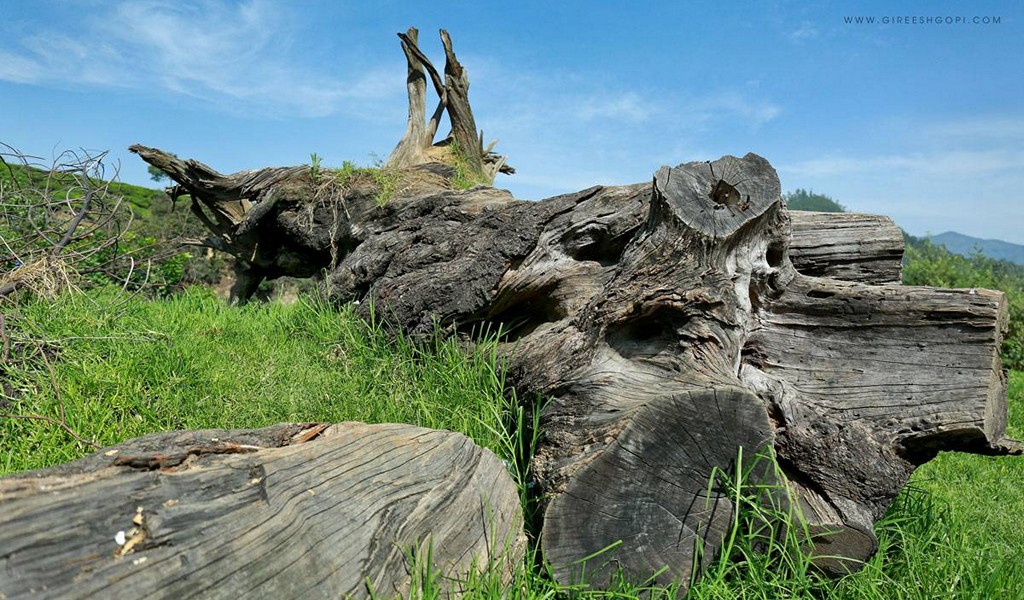 Munnar is known as Kashmir of South India and snuggled in the lap of such an alluring terrain, Munnar is one of the most beautiful hill stations in India and a visit to Kerala is never complete with out a visit to Munnar . Do make sure that you take some photographs in tea gardens whether you are visiting Munnar in the best time to visit Munnar or not.The place is a paradise for nature lovers and provides them the best ambience, the honeymooners require for their dream honeymoon tour. Its beauty never misses to captivate people's mind and soul with its very first glimpse. Rambling tea plantations, rising and falling hills swathe in bright green beauty of flourishing valleys are big at