Munnar is a must-visit hill station for anyone opting for one of the famous Kerala Honeymoon Packages. This incredibly beautiful hill station is positioned at a height of 6000 ft in the Idukki district and was the most privileged summer resort before Independence. The rising and falling terrain of Munnar is covered with forests and grasslands and with an extensive stretch of tea plantations amidst the high mountains and unspoiled valleys, giving a pleasant feeling and the best season to visit Munnar is spread throughout the year without including the rainy and misty monsoon season.
To visit this spot from distant lands, one would like to know the nearest airport to Munnar.
Nearest Airport to Munnar
Munnar does not have an airport of its own. Visitors to this hill station can take a flight from Cochin airport to Munnar. The nearest airport to Munnar is Cochin International airport in Nedumbassery which is about 125 km away.  Cochin airport to Munnar has international and domestic flights and the nearest airport to Munnar distance is 122 km. Pre-paid taxi services are available from the airport to Munnar which cost about Rs 3000 which includes return fare as well. Cochin airport is well connected to all major cities in India and many cities abroad.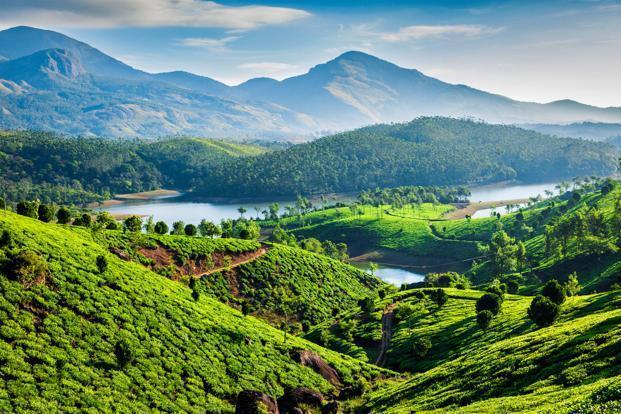 Coimbatore and Madurai are other airports that are also nearer to Munnar. The distance from Coimbatore to Munnar is 170 kilometres and Madurai to Munnar is 160 kilometres. If you are coming from Coimbatore airport you can use Coimbatore to Munnar on National Highway 83 and SH 17- 157 KMs which will take approximately 3 hrs by car and if you are coming from Madurai airport it will take 3 hours to travel 150 kilometres.
Cochin, Madurai, and Coimbatore are a few nearest airports to Munnar. All these closest airports to Munnar are well-connected to major cities like Delhi, Mumbai, and Dubai.