Kerala is famous for its spices. Kerala prides itself in being the hub of the spice trade in India and maintained this distinction for thousands of years now. History suggests that the ancient Muziris port in Kerala attracted traders from all over the world for the spice trade centuries ago and Best Spices of Kerala are among the unique spices available in the world. The desire to control the spice trade from Kerala could also be termed as one of the primary reasons for the western colonization in India.
Kerala continues to be a major contributor to the international spice trade over the last decade and the volume of the spice trade from Kerala stands at a remarkable 500,000 tons prized at nearly $1500 million. However, if you are planning to visit the best tourist spots in Kerala, here is a guide on some of the best spices of Kerala that you can take back home.
List of Best Spices of Kerala
1. Ginger
Ginger is one of the earliest spices grown in Kerala and is native to India. It is a flavouring from the tuberous root, which is often dried and under the ground. Ginger is usually dried and cleaned to give the natural white colour.
Ginger is known for its typical strong smell. Both in India and the Subcontinent, Ginger is added to tea for its special flavour.  Besides, it is rich in minerals and vitamin C. You can get ginger in different forms.  In addition to its fresh and dried form, ginger can be obtained in the form of pickles, crystals, and powder.
Flavour: Fiery and Pungent
Part Used: Rhizome
Use: Oriental Cookery, Curry Powder, Confectionery, Wine & Tea, soda, cocktails, cosmetics, and soaps.
Medicinal value: Ginger can be taken when you have flu or cold. Ginger tea can uplift your mood. Your blocked nose will be cleared after drinking it.  Ginger fights digestive and respiratory infections. Ginger is highly effective to reduce nausea. It can keep blood sugar levels under control. Ginger is very helpful to relieve morning sickness, motion sickness, and upset- stomachs.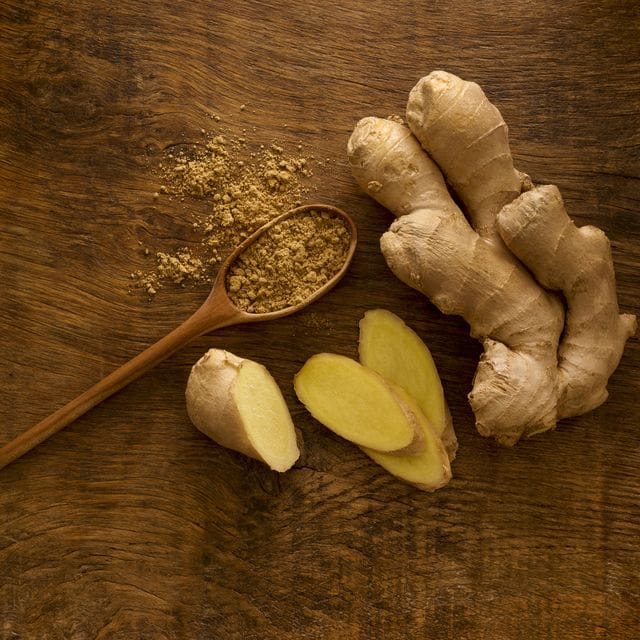 2. Turmeric
Turmeric is an ancient spice cultivated primarily in India. It comes from fingers extended from the root and has tough brown skin and bright orange flesh and is usually boiled or steamed and then dried to give a natural yellow colour. It is also known as the Indian Saffron. Incidentally, turmeric plants belong to the ginger family.
Flavour: Warm and aromatic with a bitter undertone
Part Used: Rhizome
Use: Traditional Curries, pickles, relishes, and as a culinary dye.
Medicinal value: Turmeric is mild digestive and stimulant carminative. It also works as an antiseptic. In addition, turmeric is used to treat skin disorders and allergies.  Above all, Turmeric is rich in curcumin. This chemical usually helps to reduce inflammation.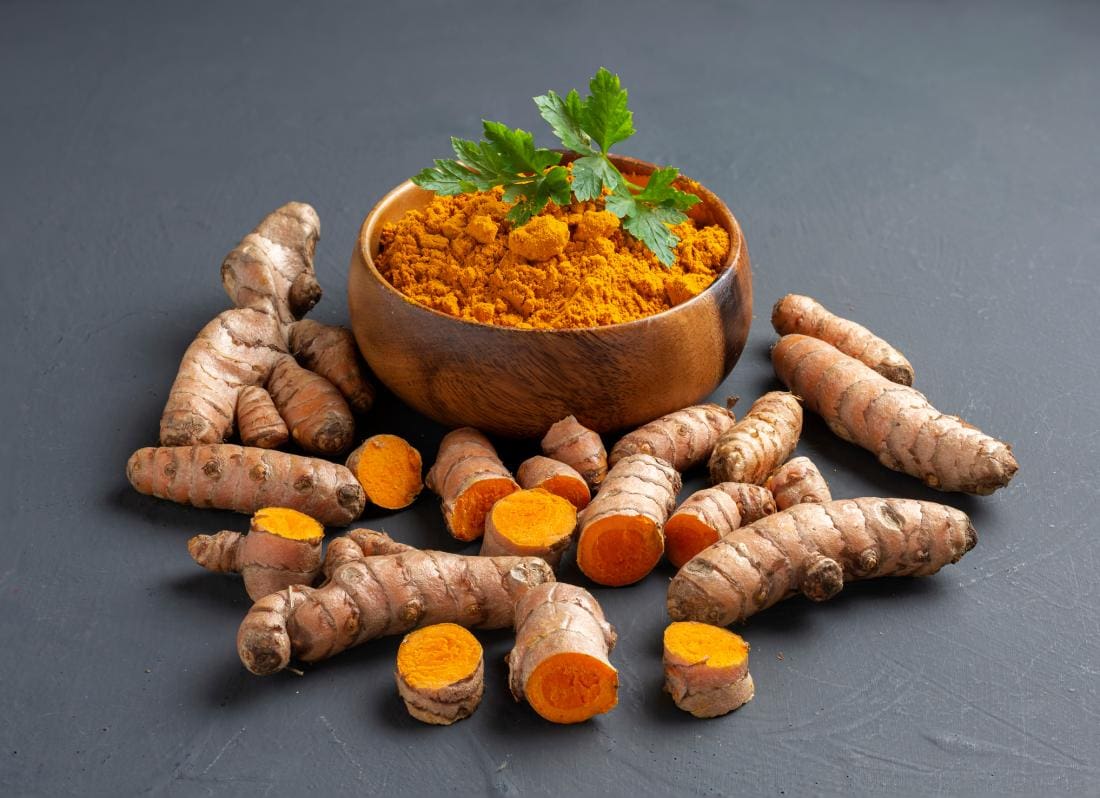 ALSO SEE- 15 Best Things to Buy in Kerala
3. Star Anise
Star Anise is the fruit of a small oriental tree with touched skin and rust colour. The stars are available whole or ground to a red-brown powder and the fruit is dried and then graded.
Flavour: power and liquorice with a strong and pungent smell
Part Used: Fruit
Use: Chinese Cooking, Sweetmeats, and confectionary
Medicinal value: Star Anise is a common flavouring for medicinal tea. Besides, it relieves flatulence. It is used to fight rheumatism and colic. Anise is beneficial for digestion. It can reduce cramps.  The oil produced by Star Anise contains terpineol and thymol and anethole.  As a result, the oil is good for flu and cough.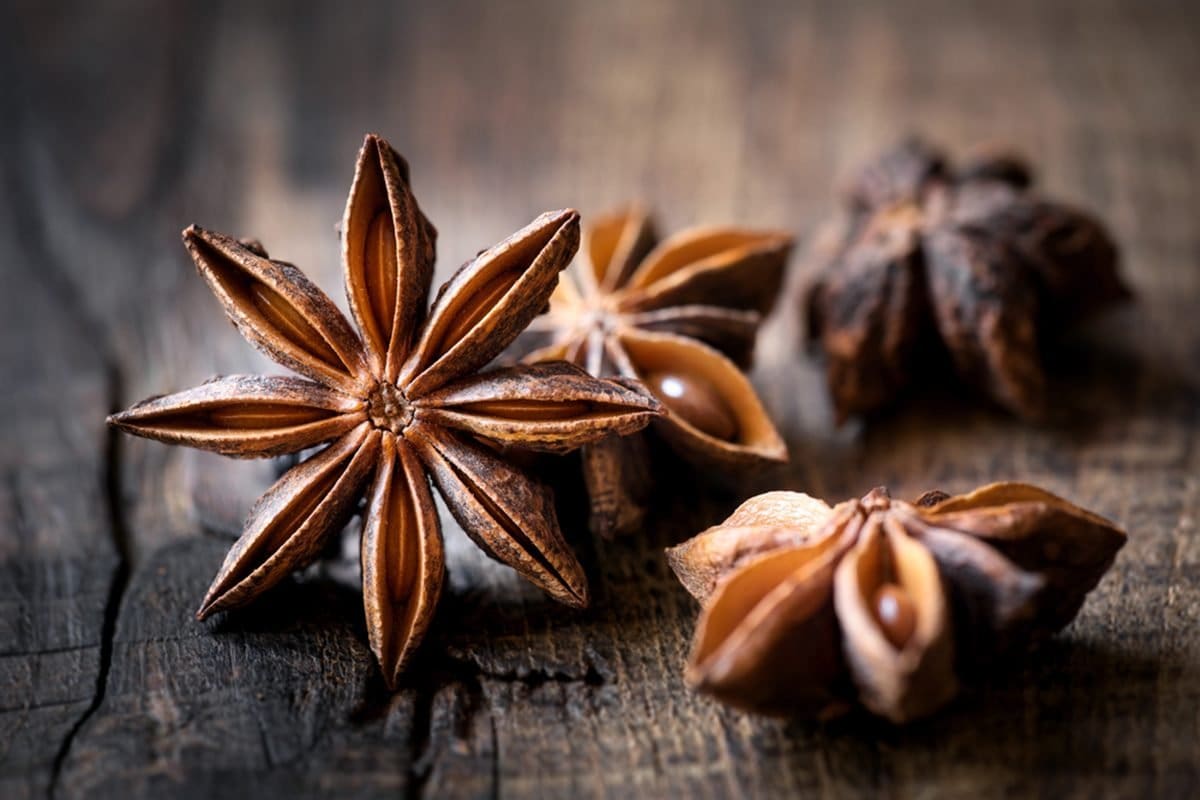 4. Cambodge
Cambodge or Kudampuli is dark purple to black and sticky with curled edges. Cambodge is largely grown in the coastal areas of Kerala and the fruit is halved, dried, and cleaned for processing. The other name of Cambodge is Malabar Tamarind.
Flavour: Sour Taste, Slightly Astringent
Part Used: Rind
Use: Used to enhance coconut-based curries and fish curry
Medicinal value: Cambodge has got refrigerant properties. It works best for skin ailments.  Cambodge keeps Cholesterol under control. It is used to manufacture anti-obesity drugs because the rind is high in hydroxyl citric acid. Hence it has drawn people's attention and is extensively used to lose weight.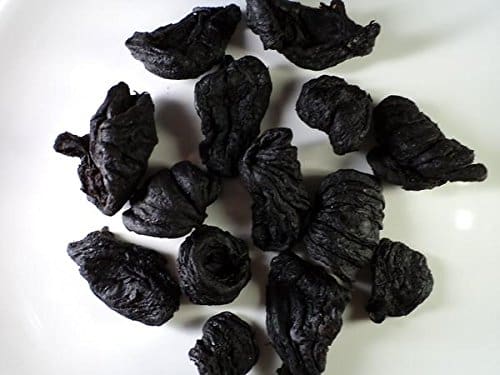 5. Black Pepper
Black pepper is the "king of Spices" and is the most popular spice which is indigenous to India and cultivated mostly in Kerala. Black Pepper is the world's favourite spice, historically known as "Black Gold" thanks to Roman's obsession with them as both an ingredient and as a form of commodity money. Black Pepper is widely used because it is rich in Vitamin A and C, flavonoids, carotenes, and other anti-oxidants.
Flavour: Pungent and Fiery
Part Used: Fruit
Use: Widely used in food, soups, pasta, salads, Pongal, beverages, and medicines
Medicinal value: Stimulates digestion, relieves constipation. Black Pepper can be taken with Rasam to cure blocked nasal passages and cold.  In addition, it improves blood circulation when used with curd and honey.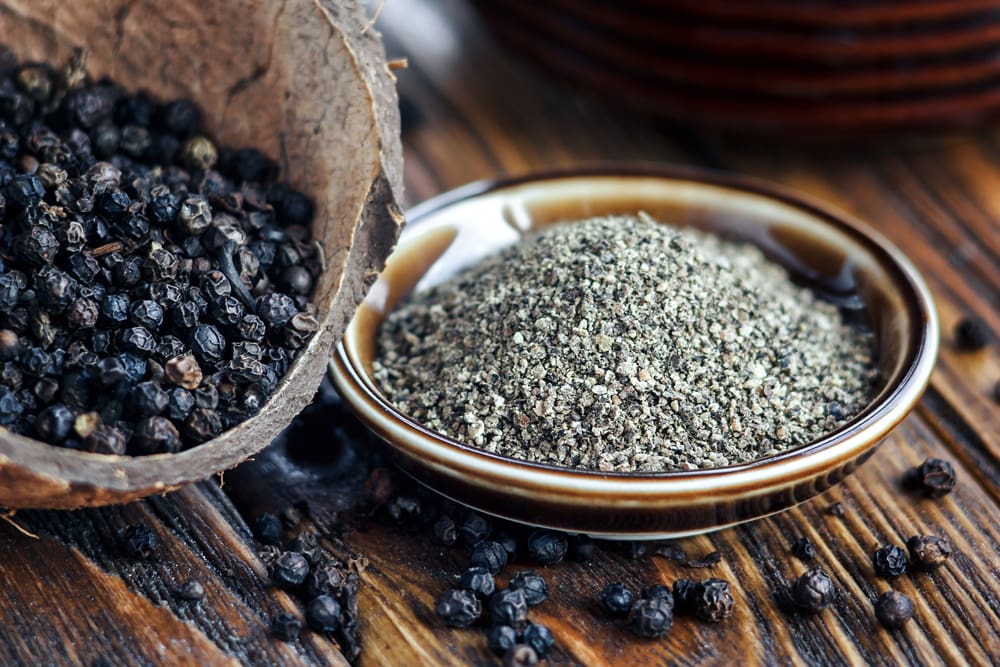 6. Cardamom
Cardamom is largely grown in Kerala, Tamil Nadu, and Karnataka and is known as the "Queen of Spices". It is available in Alleppey Green Extra Bold (AGEB), Alleppey Green Bold (AGB), and Alleppey Green Superior (AGS) and is widely used to provide a rich flavour to food preparations across the world. It is a major ingredient for perfumes, health foods, medicines, and beverages.
The unique flavour of Kerala's cardamom finds great demand in the Middle East, Russia, and Japan. Cardamom can be of two types. It can be used as seeds, whole pods, and powder. It is found in the Garam Masala mixture (a blend of various spices). Cardamom can be preserved in a tightly sealed glass jar for as long as six months.

Flavour: Warm, Eucalyptine, and lemony undertone.
Part Used: Fruit & Seed
Use: Widely used in food, soups, beverages, and liquor
Medicinal value: Relives indigestion and is used in Ayurveda treatments and is a breath freshener. It may treat ulcers too.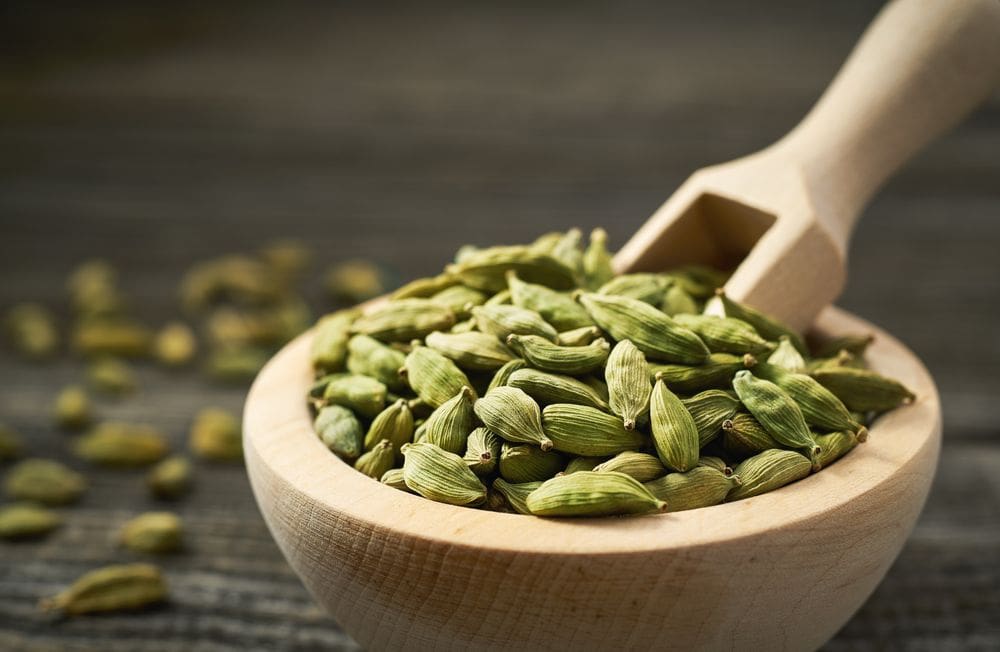 7. Cloves
Cloves are the oldest spice known to the world and it takes nearly 7-8 years for flower buds to appear on the clove tree after it has been planted. Once the unopened flower buds change their colour from green to pink, they are plucked and left to dry for 4-5 days until their colour turns crisp and dark brown. It originated in Indonesia.  Clove comes from the Latin word clavus. It means nail. The dried clove resembles a nail.
Flavour: Sweet Pungent & Strongly Aromatic.
Part Used: Flower Buds
Use: Widely used in perfumes, cosmetics, and toiletries. Clove oil is used to kill parasites too. 
Medicinal value: Used to ease toothache and has antiseptic and antibiotic values. It is very good for oral health. Hence it is added in the manufacture of toothpaste.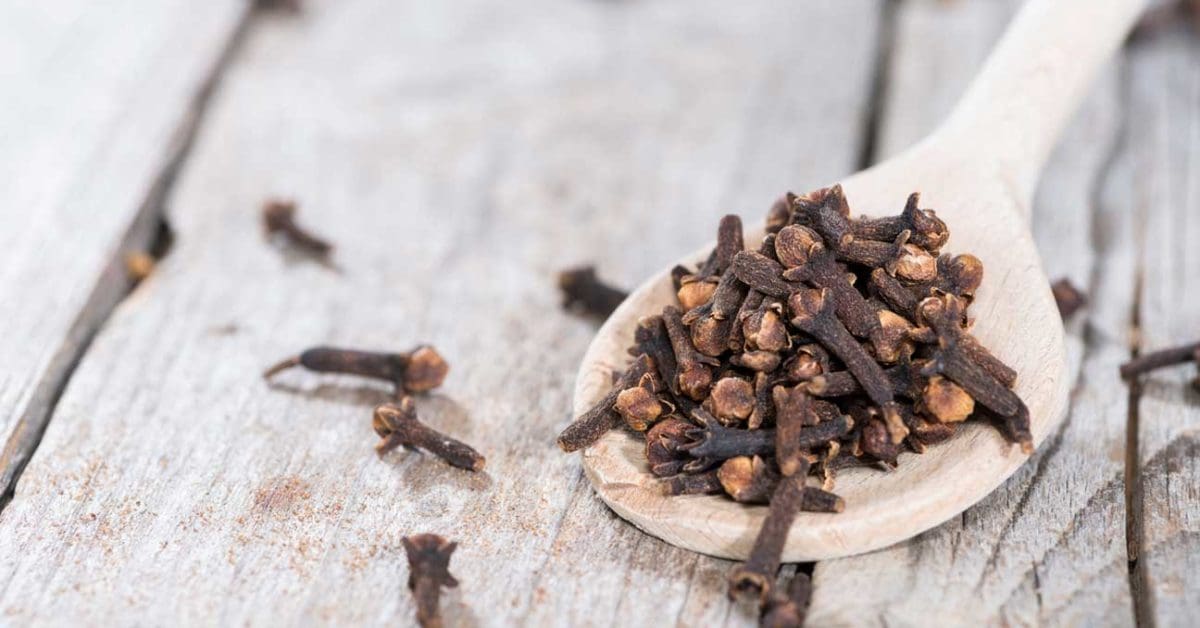 8. Cinnamon
Cinnamon or Cassia is the dried bark of the tropical evergreen tree and is widely used to give a special rich flavour to the dishes. The plant is harvested in May and November every year, after about 3 years of planting. The bark of the plant shoots is split up when the crop is harvested and is then allowed to dry for about 2-5 days. The dry bark is then packed in the form of bundles and readied for trade while its leaves and twigs are used for oil extraction.
Cinnamon is an important ingredient in making Garam Masala or a mixture of spices.   It is available in powdered form too. There are four types of Cinnamon. Ceylon cinnamon and Cassia cinnamon are very popular with their users.
Flavour: Warm & Aromatic.
Part Used: Bark
Use: Flavour for both sweet and savouring food, confections, and curries.
Medicinal value: Widely used for indigestion and as a nasal decongestant. Cinnamon Oil helps to treat fungal infections.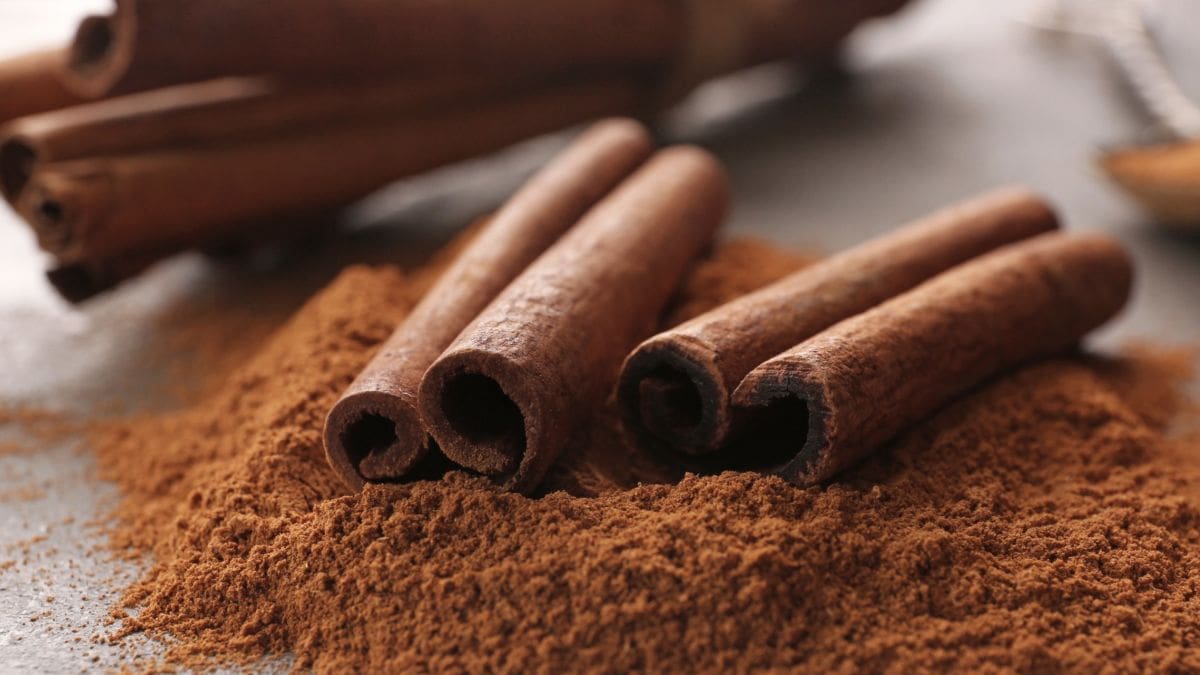 9. Nutmeg
Nutmeg is the seed encased in mottled yellow, edible fruit which is cultivated largely in central Kerala. The moist tropical weather of the state is perfect for the growth of this plant that needs to be pollinated by a male tree nearby. Though the tree is ready for commercial use only after 10 years of planting, its fruits start developing by the fifth or sixth year itself. Nutmeg's seed and its reddish fiber are vital ingredients for a number of medicines.
Flavour: Nutty, Warm & slightly sweet.
Part Used: Seed
Use: Used in sweet and spicy dishes. It is added to mulled wine and tea.
Medicinal value: Nutmeg reduces flatulence. It helps increase digestive power. It also enhances appetite quite considerably. People use Nutmeg for the treatment of diarrhea and vomiting.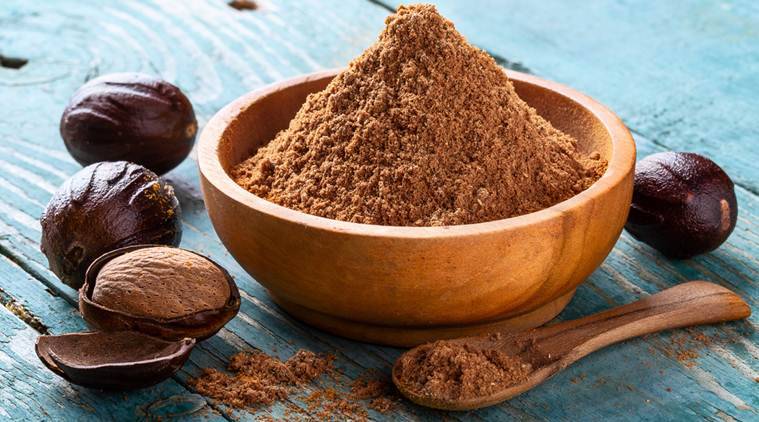 10. Mace
Mace and Nutmeg come from the same tree called Myristica fragrans. Mace is the lacy covering. The lacy coating is known as aril. After maturation, the aril is separated from the fruit. The aril is then kept outside to dry for 10 to 14 days. The colour changes when aril is dried up. You can eat the blades of Mace or can carry out further processing.
Flavour: Warm, Sharp & slightly sweeter than nutmeg.
Part Used: Aril
Use: Used in baked foods, sweet and spicy dishes.
Medicinal value: Mace alleviates nausea and vomiting. Moreover, it can increase your appetite.  It is also helpful to use Mace for massage to relieve pain.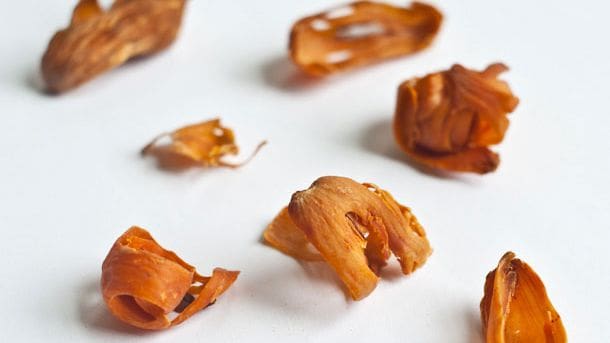 Frequently Asked Questions About Best Spices of Kerala
Which Spice is famous in Kerala?
Known as Black Gold, pepper, is the most celebrated of all the spices of Kerala. Its popularity, richness of flavour, and medicinal values helped pepper to get the title of king of spices.
Which district is the largest producer of spices in Kerala?
Kerala is rightly called the land of spices. In the hill district of Wayanad in Kerala, black pepper is grown in coffee plantations and cultivated on a large scale. Cardamom is grown largely in Kerala in Idukki, Kozhikode, Palghat, and Kannur. Cloves are grown in the Kottayam, Trivandrum, Kozhikode and Kollam districts.
Why is Kerala called the land of spices?
Kerala offers a delectable mix of flavours that is a treat for the taste buds. The humid climate along the western coast of India is ideal for crops such as pepper, cashew nuts, nutmeg, and cinnamon, to name a few. Right from Arabs to Portuguese traded with Kerela as the spice grown here is world-class hence it can be called as 'land of spices'.
Which spices were cultivated in Kerala?
Kerala has always been famous for rich and exotic spices. Pepper, Clove, Cardamom, Cinnamon, nutmeg, star anise, ginger, turmeric, Cambodge, and tamarind are Indian spices found and grown in Kerala.