We wanted to put together a list of Kerala Travel tips for anyone travelling to Kerala especially if you are a newbie especially after noticing that our post on TripAdvisor – Important Tips for Kerala Tour Packages– was very well appreciated by lot of forum members and destination experts who were very active on TripAdvisor Kerala Travel Forum ????
Weather in Kerala
#1] Kerala is an all season destination and Pleasant and equable climate of Kerala attracts tourists all through the year .June to September mid is the rainy season; April to May is the dry season. September to March is considered as the best time to go to Kerala. There can be occasional evening showers in all these months.
#2] Kerala lies closer to the equator and relatively higher temperature, low rainfall and slightly humid weather are the characteristics of the summer season in Kerala.

#3] As for the humidity, if you're flying in from a Cold Country it's not such a shock. If you are travelling in summer season, make sure your accommodation has air-conditioning!
What to pack on your Kerala Visit
#4] Light clothes in natural, breathable fabrics will be ideal for most tourist places in Kerala while you should carry woolen clothes if your itinerary includes Munnar, Vagamon or Thekkady as they are cold places
#5] Most of the resorts in Kerala have expansive swimming pools and you should carry at least two swimsuits means you always have a dry one on the go. SPF 30+ or 50+ sunscreen is a must.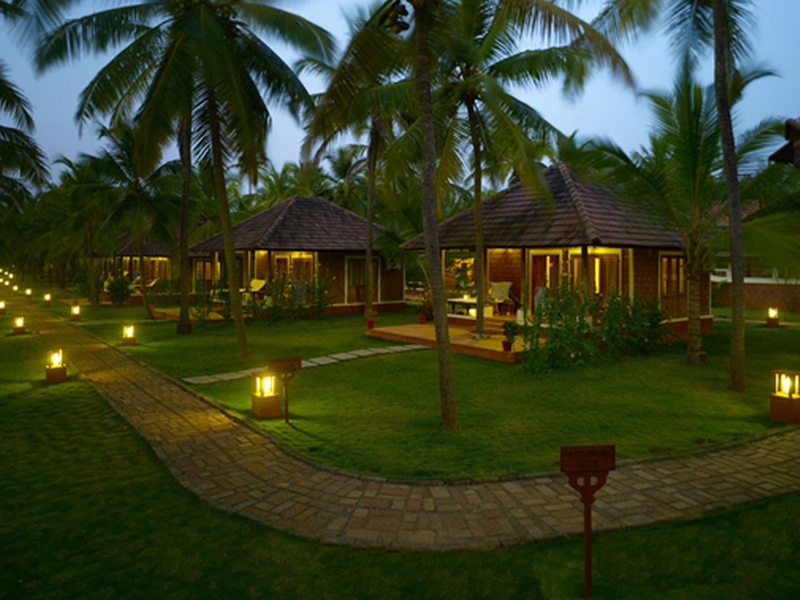 #6] Speaking of bites, bring a mosquito repellent handy as well as it can have . Try this natural alternative – it worked for me. You can also buy and carry mineral water with you and this will be available in most shops in Kerala.
#7] If you are travelling with kids to Kerala , dont take any chances and carry medicines and antibiotic ointment, ventolin, antihistamines and normal first aid kit.
Accommodation in Kerala
#8] Plan your trip well in advance with any reputed tour operator in Kerala. Make your bookings in advance and choose a resort in Kerala that suits your tastes as well as your budget. Most of the tour operators in Kerala take care about the time from which you reach airport till you leave from Kerala.
#9] Accommodation ranges from the very basic homestays to some of the best luxury resorts you'll find anywhere in the world. Travellers choose a mix and match of luxury and heritage experiences for stay in Kerala and this choice can offer you the same comforts as a hotel but with more privacy and better options to learn local cuisines and customs if you travelling as a family or group.It will be always cheaper booking through any well known approved Kerala Tour Operator than booking directly with hotels and most of the holiday packages comes with accommodation and transportation at a fraction of the cost you have to pay directly.
Most accommodation choices available will be clean and comfortable with hot and cold water and all the modern amenities.
#10]When you book a houseboat trip you have a choice between day cruise or an overnight stay in a houseboat and houseboat holidays come with all meals – breakfast / lunch / dinner. We would recommend you not to take houseboat on the day of arrival as you have to check in by 12:00 noon. If your flight or train is late you may end up losing a major part of the houseboat experience.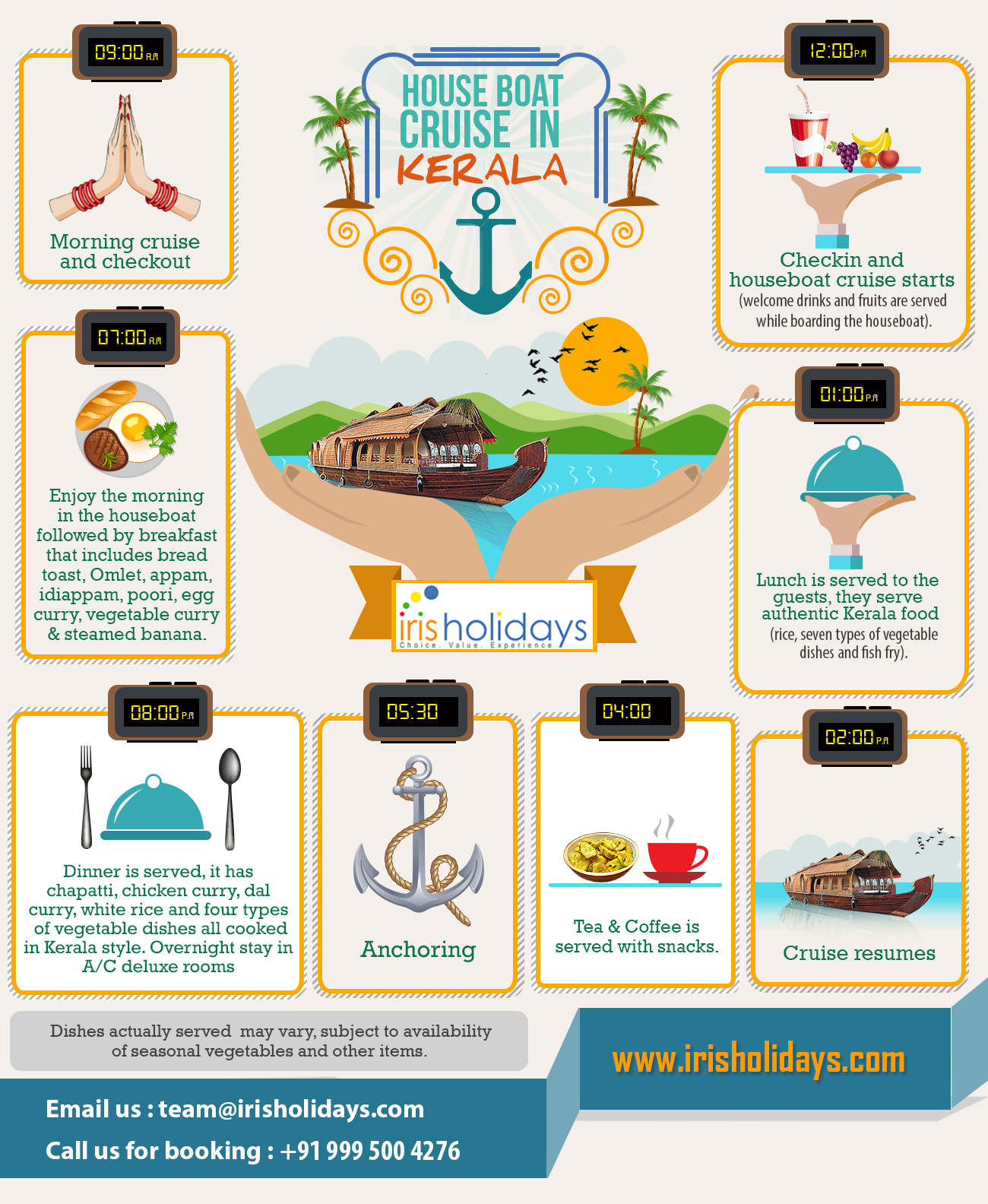 Most accommodation choices available will be clean and comfortable with hot and cold water and all the modern amenities.
Transport, Cab and Taxi in Kerala
#11] Public transport are not recommended to tourists on a holiday as it will be usually crowded – you have cabs or drivers as options for getting around. Both are cost effective and the best option is to book an all inclusive tour package.Even Before you start on your journey, download google maps and apps like translators, maps etc. which can help you navigate to any destination in Kerala without any hassles.
#12] Taxi services are available all over Kerala and most of the tour operators provide professional trained driverswho are fluent in English and Hindi. If you are travelling as a couple you can choose TATA Indica or TATA Indigo or any comfortable car for a convenient, comfortable and safe tour. If you are travelling with family or a group of more than 5, then you can choose a variety of cars depending upon your travel requirements and budget for transportation like Toyota Innova , Chevrolet Enjoy or Mahindra Scorrpio.
You can use the website www.kerala.taxi to calculate taxi fares in Kerala between different places.
Airports & Railway Stations in Kerala
#13] Kochi is the best airport to land in Kerala as most toursit places in Kerala but you can choose Trivandrum or Calicut depending on your travel plan and with the consultation of your travel agent.
#14] If you are planning to book train tickets if you are trying for Cochin, search Ernakulam which is same as Cochin. There is no railway station by name Cochin and code for Ernakulam is ERN or ERS.
VISA and documentation
#15] Always make copies of all your travel documents so that you have a back-up provision in case the original documents get lost.Non Indian guests are advised to obtain a VISA from the nearest Indian Consulate and remember to apply for the VISA at least 14 days before date of arrival and buy adequate travel insurance. There are list of countries for which VISA on arrival is applicable in Kerala and you can check the post Do I need a Visa to visit Kerala in India? for FAQs on VISA.
Food in Kerala
#16] Kerala Cuisine has varieties of vegetarian and non-vegetarian delights. Sadya -traditional Kerala feast served in a Banana leaf, an all-vegetarian meal, served on plantain leaves is a favourite among both vegetarians and non-vegetarians aike. The food is generally spicy but if you are not fond of spices you can try out the various appams (a fluffy pancake made out of fermented rice flour) which go well with vegetable and meat stews that are low on spices. You can also request the cook or chef not to use coconut oil for cooking your food as cooking in coconut oil is a common practice in Kerala.
#17] Food is relatively cheap and even at the luxury resorts , you could eat handsomely for less than equivalent standard in any foreign country. You should try out unique food in Kerala like – Appam, Uppuma, idli, masala dosa,appams , Puttu etc. which has been rated among the best breakfast in the world by Travel & Leisure magazine. There are also multiple restaurants in Kerala where you can get a taste of traditional Kerala Cuisine. All standard restaurants offer a variety of cuisines including Continental, Chinese, Indian and typical Kerala food.
Shopping in Kerala
#18] Kerala has a number of famous shops selling textiles, gold ornaments and other handicrafts in cities like Cochin, Trivandrum and Thrissur. Handicrafts such as mirrors, wooden boats, Chinese fishing net models, elephants made out of wood etc are souvenirs you might want to take back. Khataisons and Surabhi on MG Road, Cochin are outlets that sell such handicrafts. Unlike rest of India, there is very little scope for bargaining. Almost all the shops have fixed prices and you should try to get souvenirs from Kerala when you are returning back from Kerala . Traditional Kerala settu mundu and kasavu sarees is an ideal souvenir for woman and can be bought at Kasavukada, a brand name in Kerala Sarees.
Money and local currency tips in Kerala
#19] There is no limit to the amount of foreign currency that visitors can bring. Banks are open for transaction from 10:00 – 15:30 hrs on weekdays and on First and third Saturdays. Second and Fourth Saturdays will be holidays. You can use Visa or Mastercard credit and debit cards pretty much everywhere in Kerala and only needed actual cash for paying for food, entry into sightseeing places and local shops. You can change the money or travellers cheque in airport itself for convenience.There are lots of ATMs or all banks at most of the places where you can use a VISA or mastercard and you can try avoiding carrying more cash with you
Safety in Kerala
#22] Kerala is ranked best in terms of law and order in India consecutively for so many years and there are security checks on cars and often bags, as well before entry to any of the major tourist spots , malls and hotels. While driving in car, Safety is of we recommend you to use seat belts for maximum safety.For your safety, try to carry minimal gold ornaments or any other valuables as well.
#23] Try to reach your hotel before 7 PM so that you get enough time for relaxing and re-energizing yourself for the next day and if you are travelling to places like Munnar and Thekkady, there can be fog on the road and is danger to drive during night.
Other Travel Tips to Kerala
#24] If there is a strike, bandh or hartal in Kerala,then listen to your tour operator or hotel and plan your day as per their instructions. Sometimes political Strikes in Kerala can turn violent and can affect tourists as well.
#25] When you book any holiday package with any tour operator in Kerala, we would recommend to take the package with breakfast only so that you can have lunch or dinner from outside hotel when you go for sightseeing. If you opt for a package with lunch/dinner you would have already paid for the food and if you id not like the food from the hotel you may not get a choice to change the food items.
#26] Strict dress codes are followed in most of the temples. Footwear is banned inside the temple premises and visitors to most Kerala houses are expected to leave their footwear outside before entering the house.
Over to you … Do you have tips for people travelling to Kerala or would you have some questions about your trip to Kerala?
---
Want to book a holiday in Kerala ? Contact us Today for a FREE Holiday Plan