Wayanad is in the northern hills of Kerala is known for its untouched woods, plantations, and temperate climate. Guests can stay at resorts and Homestays in Wayanad – during their visits. Wayanad is also called the Spice Garden of India and has orchards of spices like cardamom, black pepper, star anise, fenugreek, and many more. The spice orchards and coffee plantations give the hill station a unique fragrance. It is well-known for trekking trails through the woods. Trekkers will get mesmerized by breathtaking waterfalls, caves, exotic flora and fauna, and magnificent views. Top tourist attractions in Wayanad are Edakkal Caves, Banasura Waterfalls, Soochipoora Waterfalls, and Pookode Lake.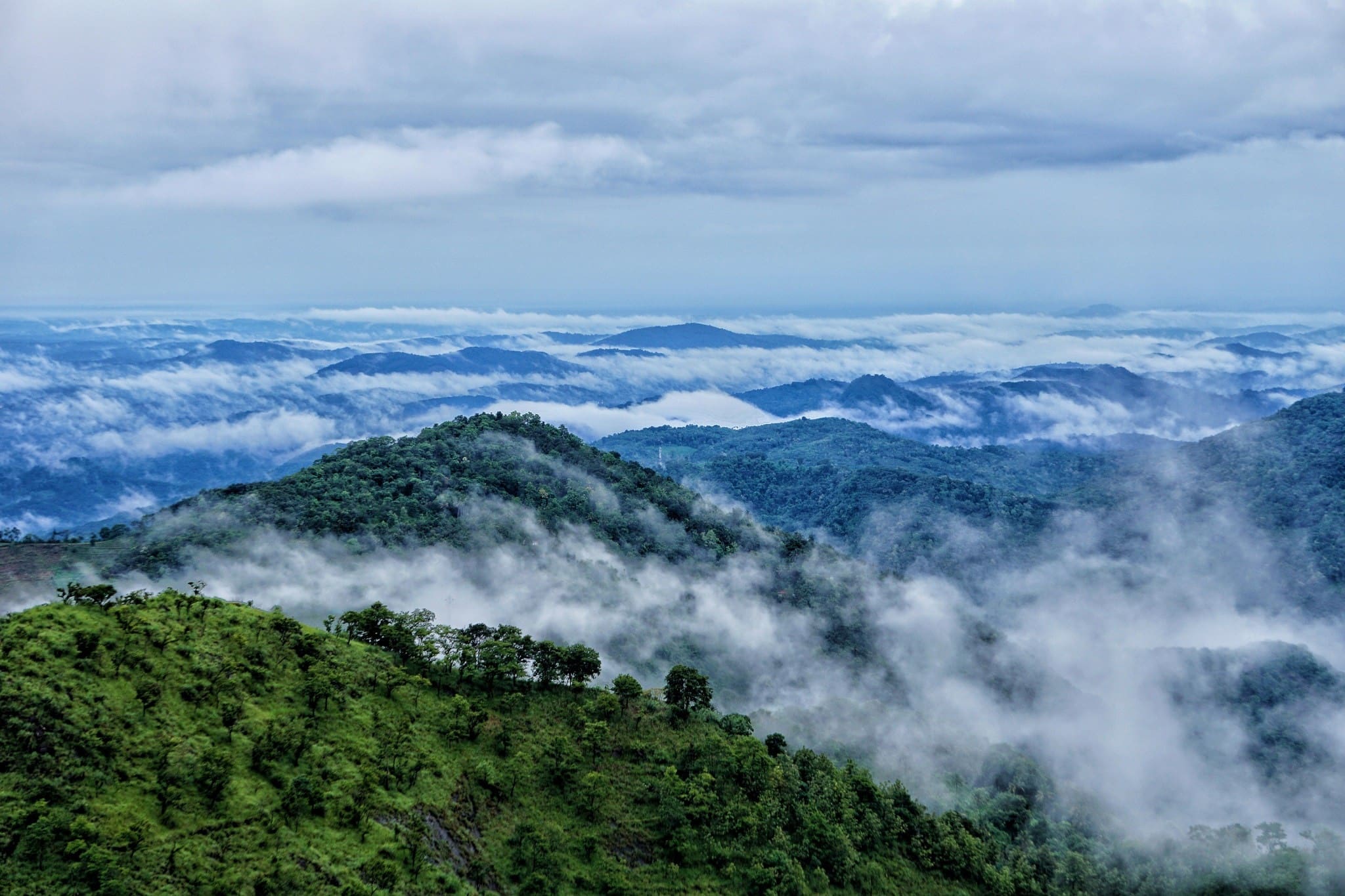 Best homestays in Wayanad
Homestays are similar to bed and breakfast hotels, where guests get an opportunity to stay with a local family for a small fee. Homestays provide their guests with comparable and affordable accommodation and are ideal for single women, students, or anyone looking to experience the local culture and cuisine. Wayanad has a range of homestay options and the top best homestays in Wayanad are
ALSO SEE- Munnar or Wayanad-Which is better? The Complete Guide
1. Four Season Homestay
Four Season is near Kalapetta, but away from hustle and bustle of town. Guests are sure to experience a warm, comfortable, and affordable holiday while staying here. It promises to be your home away from home. Nature lovers will be pleased to learn Four Season is close to the famous Soochipoora Waterfalls and Lakkidi View Point. Four Season has modern facilities like wifi and cable tv and has a beautiful garden and balcony. The homestay is known for exceptional room service, and guests can enjoy complementary al-carte breakfasts.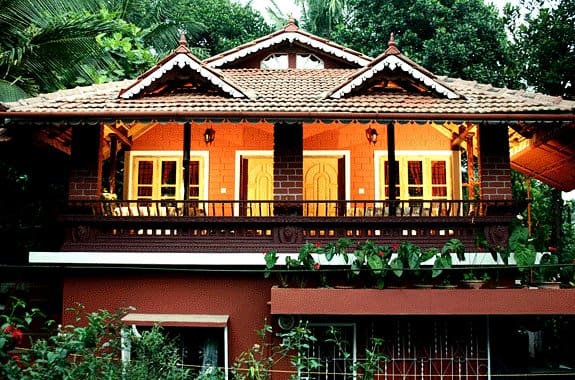 2. Woodside Homestay Wayanad
Nestled in a coffee plantation, Woodside Homestay Wayanad has beautiful a garden view. The homestay has 4 rooms, and each room has amenities like an in-room safe, mini-bar, flat-screen TV, and an attached bathroom. Woodside Homestay has a shared kitchen and offers complimentary breakfast, and the restaurant on the premises can take care of any special dietary needs. Guest can avail of a convenient complimentary pick-up and drop facilities to and from the airport.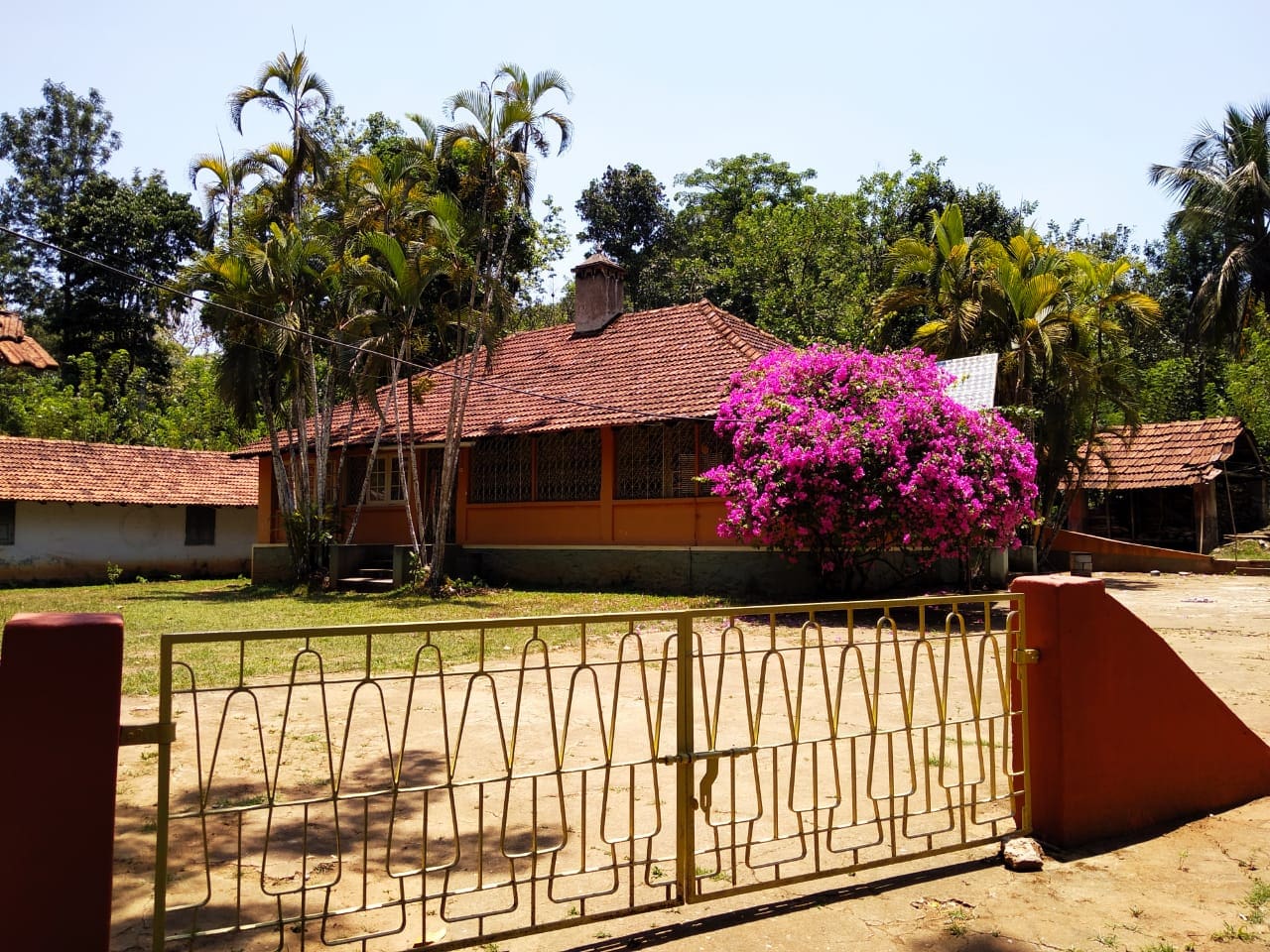 3. Dhanagiri Home Stay
Dhanagiri Home Stay offers a unique experience of living in a coffee plantation. The property has a spectacular view of the coffee estate guests will enjoy exploring the coffee estate that also grows spices like pepper, cinnamon, and cardamom. Dhanagiri Estate is one of the oldest plantations in Wayanad. Guests can choose four types of rooms – bedroom bungalows, villas, single bedrooms, and bedroom villas. The rooms are well-equipped with free wi-fi throughout the property. Guests can enjoy Kerala cuisine in the coffee estate view restaurant.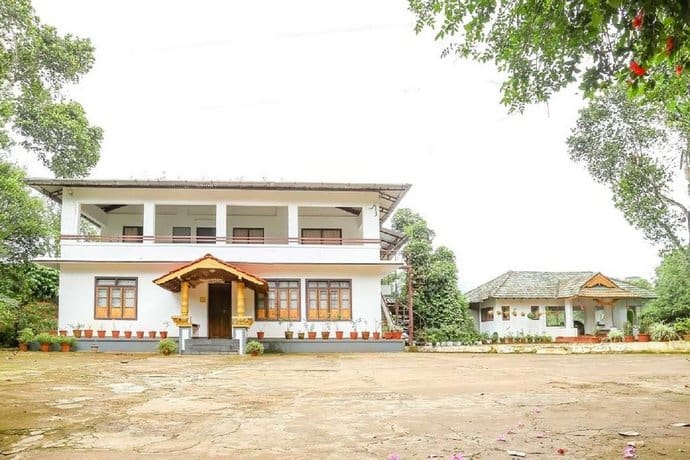 Not Looking for a Homestay?  – Top 11 Premium Resorts in Vythiri Wayanad
4. Aldora holiday homes
Aldora Holiday Home is a perfect location for a staycation and is the perfect getaway for families. The homestay is in a tea plantation with a splendid view of Chembra Peak. It is well-equipped with modern facilities, and guests can choose mountain view and garden view rooms with the option of A.C. and Non-A.C rooms. Aldora Holiday Homes offers delicious complimentary Kerala-style breakfasts. The staff can put a cosy outdoor bonfire on request.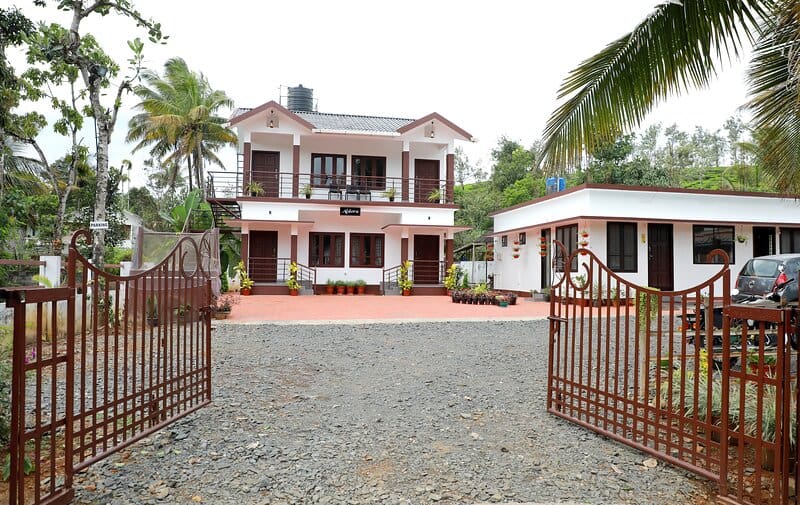 5. Enteveedu Homestay
Enteeveedu Homestay is 79 km from Kannur Airport and has consistently ranked as one of the best homestays at Wayanad. Enteveedu is the Malayam word for My home is located inside a 150-year-old estate. The homestay has a laidback homely feel. The rooms have a balcony for you to soak in the view of paddy fields and enjoy the majestic sunsets. Enteveedu Homestay offers a complimentary breakfast. Guests can cook in the kitchenette or order traditional Kerala meals at the resort. The property has a large badminton court and playground.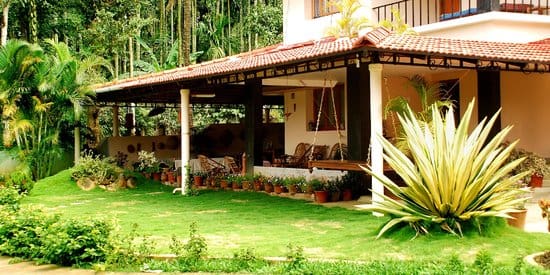 6. Chembra Adobe
Chembra Adobe is the best way to explore the beauty of Wayanad. It is located deep inside the lush green forest and gives you a fantastic view of the landscape of hill stations. The homestay has all facilities with modern life and is in perfect harmony with the surroundings. All the rooms have a mountain view.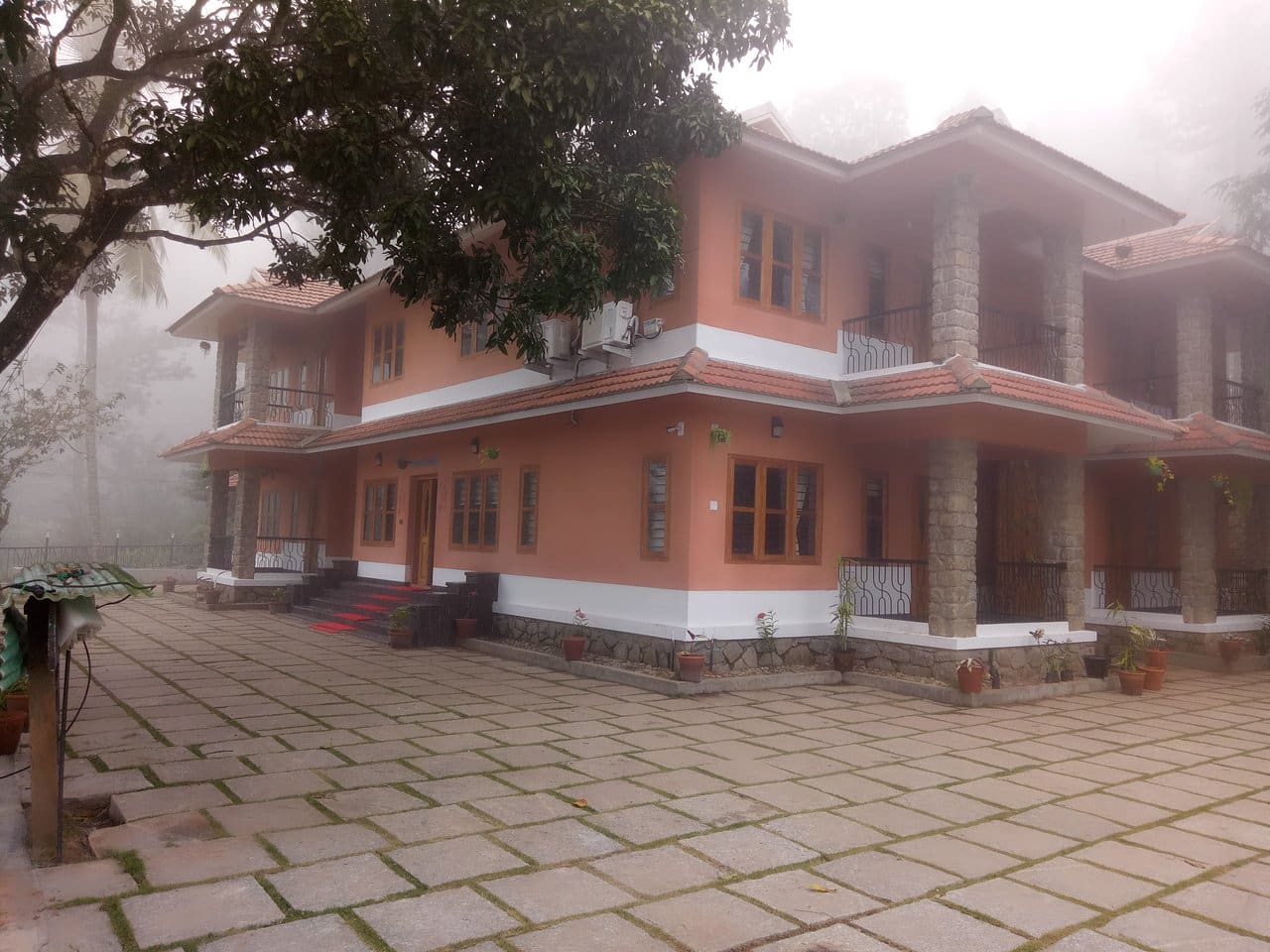 7. Tree House Homestay
Vythiri Resort is one of the best homestays in Wayanad. The Tree House resort has five tree houses set 60 feet above the ground. It is ideal for small families and couples. The homestay has a unique design with bamboo walls and thatch roofs. The premises has a laid-back feel, and guests can experience natural spring water flowing from the surrounding hills. The homestay has a fantastic view of the rainforest. Treehouse homestay runs on solar energy.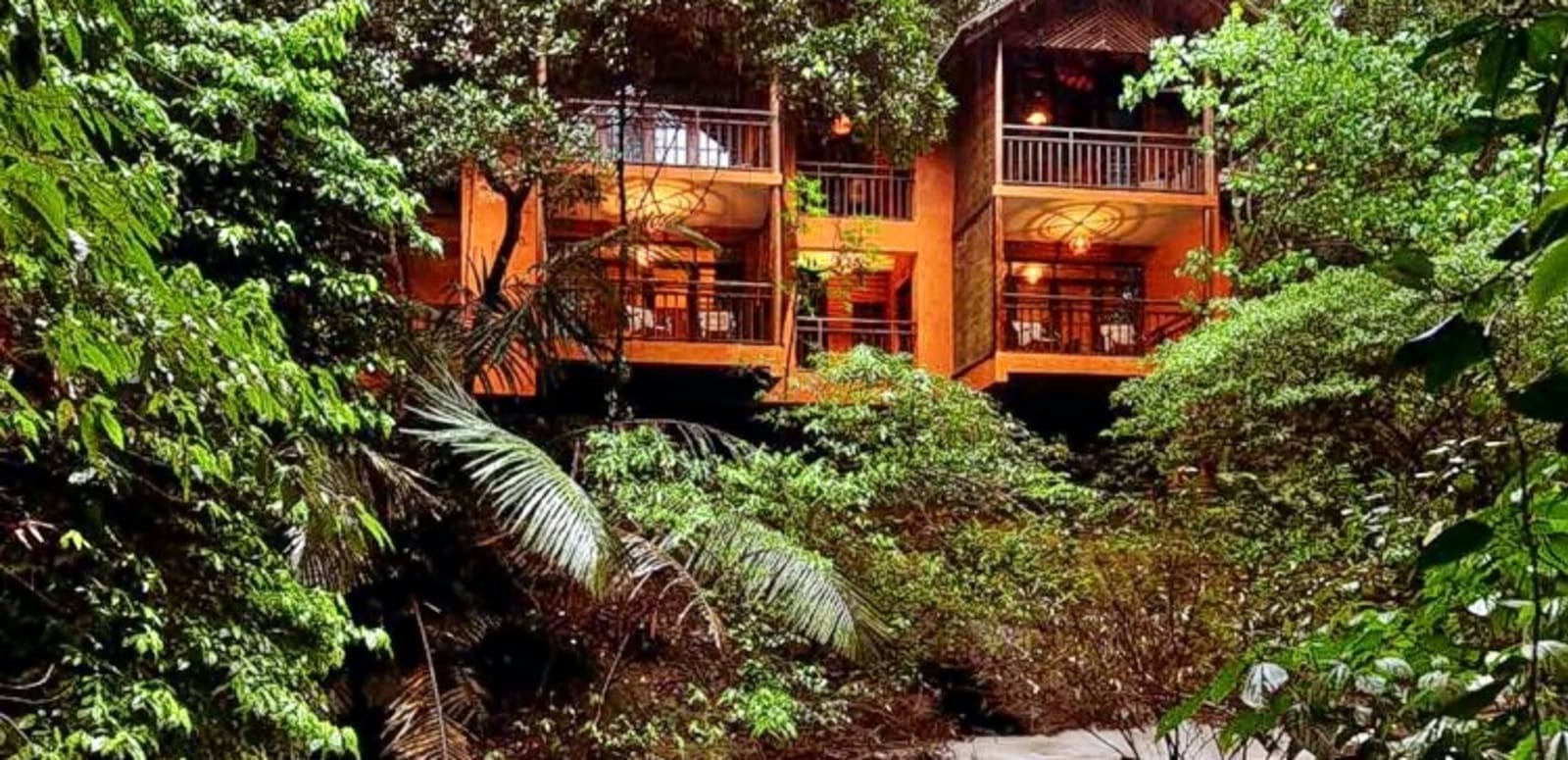 8. Villa Tesori Homestay
Villa Tesori Homestay has private waterfalls and a unique blend of comfort, relaxation, and adventure. The homestay is located in a tea plantation overlooking the Chembra Peak, waterfalls, and stream. Guests enjoy immersing in the different sounds of nature with sounds of birds and gushing of the nearby rivers. The property has a sun terrace, garden, and a shared lounge and kitchen.
9. Cheery Culture
Cheery Culture Homestay is one of the best homestays in Wayanad. Located in Tariyod, Cherry culture is close to Meenmutty Falls and Banasura Sagar Dam. It is tastefully decorated rooms and each room has a kitchenette and a balcony. Cherry Culture has well-appointed family rooms.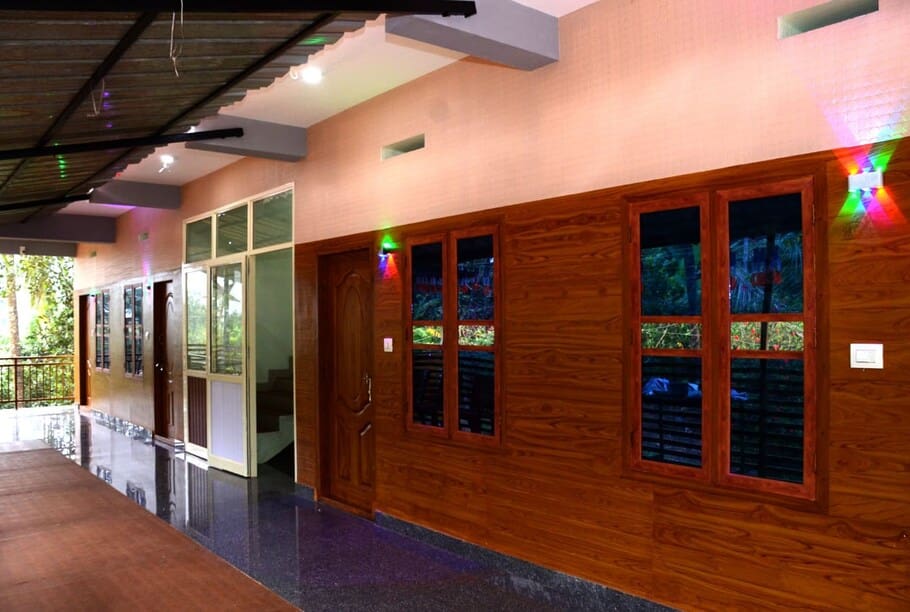 10. Annapara Homestay
The boutique homestay is located in Vythiri offers a fabulous view of the mountains. The homestay has an outdoor pool, lounge, and restaurant. You can destress while you soak in the serene ambience. The unique location you can ask to experience bird chirping and the sound of the trumpet of elephants. The homestay has a library and restaurant. Annapara Homestay is a pet-friendly homestay.