Kovalam, which stands for 'grove of coconut trees, is a beach town along the coastlines of the Arabian Sea and is located on the southernmost tip of India. The shallow waters, white sand, and low tidal waves of the pristine beaches here make Kovalam a favorite among globetrotters and Kovalam is rated among the most famous beaches in Kerala and the Best Time to Visit Kovalam depends on what you want to do in Kovalam
ALSO SEE Best Season to Visit Kerala
Popular as a tourism destination since the 1930s, Kovalam gained in popularity with the hippie culture and found itself on the hippie circuit. Along with the boom in tourism at Kovalam, water sports and recreational activities have also grown. As common with most seaside destinations in this Kerala, the days are windy, hot, and humid, while nights tend to be breezy and cool. Owing to its pleasant climate, Kovalam is a great holiday destination throughout the year, but if your idea of the Best Time to Visit Kovalam and beach life is basking under the sun all day long it is advisable to skip the monsoons.
September to February- Winter in Kovalam
This season is considered the best to visit Kovalam. The bright blue sky and equally blue and inviting waters, abundant coconut trees, and favorable temperature during these months attract travelers from across the globe to this beach town. The weather during this time is ideal for typical beach behavior, including immersing yourself in aquatic sports activities arranged here such as kayaking, scuba diving, water skiing, and surfing.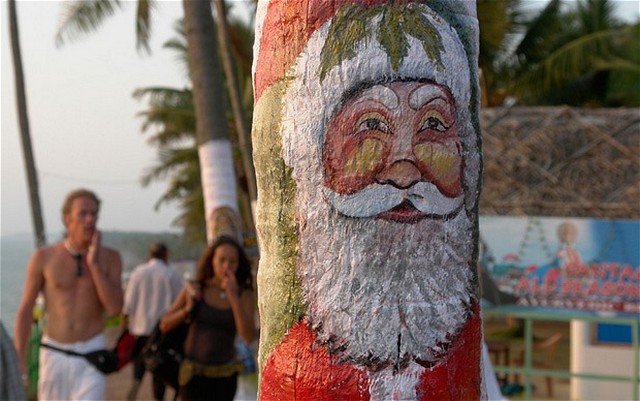 Christmas is celebrated here with a lot of fanfare and the amazing beach carnivals are very colorful and an incredible sight to see. So the peak season here ideally is from mid-December to the first week of January. Leave your winter woolens behind as the climate here, even in winter, is moderate and comfortable. It is a wonderful time to go beach hopping in your most comfy shorts with a tender coconut in tow. The perfect time of year for families to visit the deep blue beaches of Kovalam.
March to May -Summer in Kovalam
Summer is the best time to visit Kovalam on a budget since most resorts offer great deals and getting a room is easy. Temperatures can soar during these months and can reach up to 37 degrees Celsius. Kovalam at this time offers a great opportunity for western tourists to load up on the sunshine after the uncomfortable winters back home, so shed those cloth layers wear your sexiest swimwear, and lounge in the sun or challenge the waves. Don't forget to bring your sunglasses, sunscreen lotion, and a carefree attitude.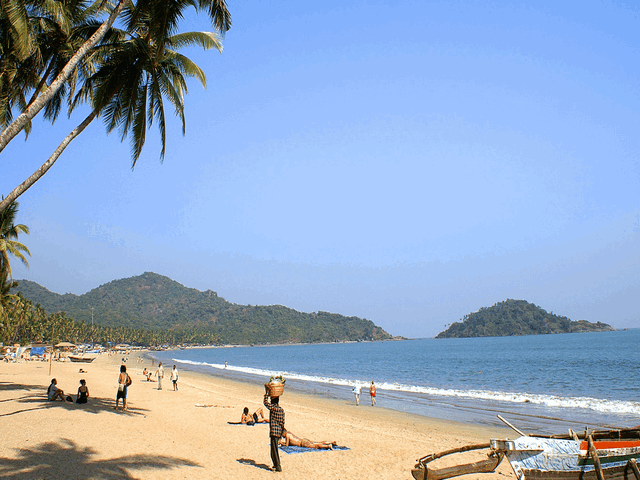 The breeze can get quite windy at this time of year, so brace yourself for a Marilyn Monroe moment if you chose to wear a dress. During these months the Kovalam weather is bound to get you all sweaty, so remember to keep hydrating yourself throughout the day.
June to July- Monsoon in Kovalam may not be the Best Time to Visit Kovalam
Like the rest of Kerala, in June to August rains are frequent guests in Kovalam and lower the humid climate of the region to a great deal. Although, the rains can play spoilsport to your sunbathing dreams, waking up to a rain-washed beach after a night of torrential rain can be an overwhelming experience that connects with your creative side. Not the best time to visit Kovalam with kids, but a great time for a romantic holiday with your better half, especially for honeymooners.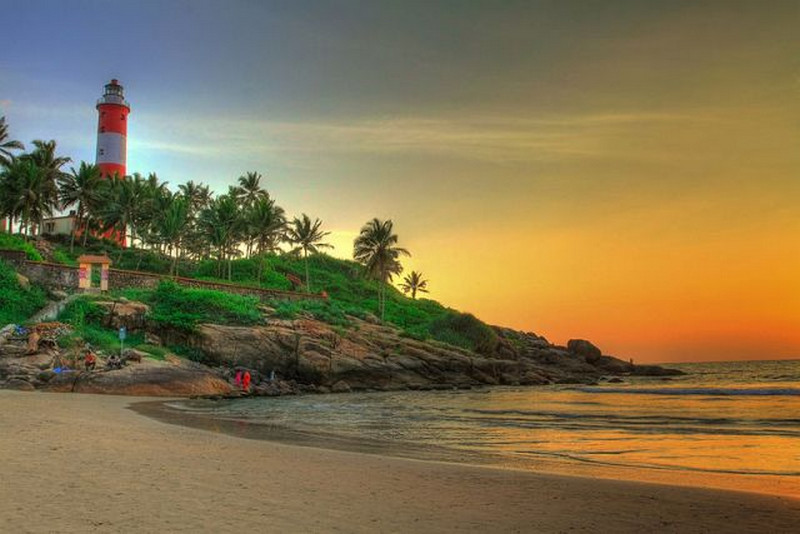 Remember to carry an umbrella or raincoat while you take a stroll through this beach town unless you want to get drenched and break into a rain dance, in sync with the showers. However, we must warn you, the rains during these months can get quite heavy and windy on some days, so it is advisable to book yourself a hotel will enough activities to keep you entertained on a really rainy day.
With a rich mix of international tourists here throughout the year, the beaches at Kovalam are well-maintained and beach safety measures and personnel are in place at vital spots. The town has both crowded and isolated beaches, so you can take your pick. Head down south, plunge into Kovalam, and experience sea life as you have never before.
Festivals to Enjoy in Kovalam
Experience the finest cultures of the world here at Kovalam in Kerala, The rich culture and uniqueness of the place are well reflected in the Kovalam Festivals. The famous one is the Village Fair of Kovalam which reflects the artistic aspect of the culture of Kerala. It is also known as Gramam. There is also the Elephant Festival, which is a three-day festival and has beautifully decorated elephants with garments and necklaces. The main festivals here start in January and end in March which is the best time to visit Kovalam.
Frequently Asked Questions about Best Time to Visit Kovalam
What is special in Kovalam beach?
Kovalam is famous for its beaches, among the most pristine in India. Kovalam is extremely popular among westerners due to its shallow waters and low tidal waves. It is also one of the oldest tourist enclaves in India. Winter is the best season to visit Kovalam.
In which state of India is the Kovalam beach situated?
Kovalam is a village in the southern state of Kerala in India. Kovalam Beach is located 20km away from Thiruvanathapuram town. Kovalam is basically a beach town, where tourists can enjoy a glimpse of the deep blue Arabian Sea.
Which sea is there on the west of Kovalam beach?
Arabian sea is there on the west of Kovalam beach. The Kovalam beach is spread across for 17 km on the coastline and is made of three superb crescent-shaped beaches named Hawa Beach, Lighthouse Beach, and Samudra Beach.
How many days are enough for Kovalam?
2 to 3 days are ideal to easily explore Kovalam as it is a small town. Build a trip with Iris holidays and get the right plan for your holidays in Kovalam.