Many a time, travelers come to Kerala with a minimum budget, and would like to assess options involving Home Stays, and public transportation within a given budget and stretch a given sum of money, for a longer duration. Here are some Kochi Budget Travel options for a traveler visiting Kochi.
The fore most, issue that would come in mind is the stay and what better option than a home stay. The Fort Kochi area is mushrooming with such home stays. These home stays are cheap and yet comfortable and are indeed affordable. The atmosphere is very homely, and would perhaps qualify for being classified as "a home away from home". Many tourist spend a couple of weeks staying in kerala homestays.
The tourists patronizing home stays are quite adventurous and won't mind experimenting with local cuisine. They would also experiment with different types of restaurants with different array of food. However, as Kerala is rich in local spices, the food served is generally spicy. One would need to pre check before hand, with the restaurant concerned about the level of spice in the food and opt for the menu suitably.
ALSO SEE Best Restaurants in Kochi to enjoy Traditional Kerala Food
Kochi Budget Travel Tips on Public Transport
A word about public transport. The commonest mode of transport are the city buses. They are cheapest mode of commuting within the City. The buses are known for being notorious and will not hesitate to break traffic rules in the absence of a traffic constable. These buses are generally painted red in colour and are very easily identifiable. The draw back with these buses are, the destination boards are depicted in the local language (Malayalam), and thus a commuter has to ascertain the destination, before boarding the bus.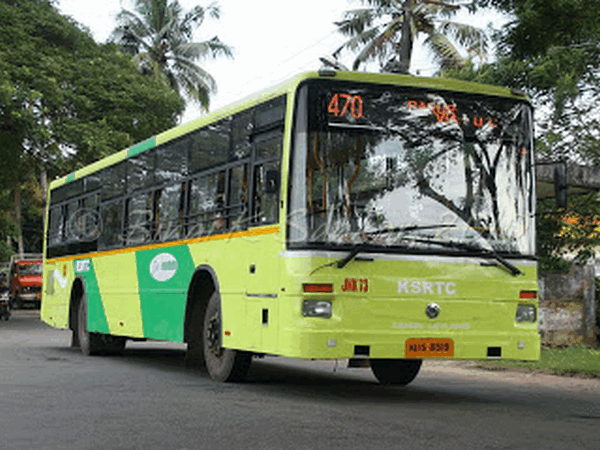 Followed by this, are the tuk tuks locally known as auto rickshaws. They are plenty of them criss crossing the city . The only draw back with them is that, their charges are on the higher side. Although, the Transport department of Kerala has fixed the official rate, the drivers are reluctant to commute passengers on the official tariff. It would be rare to find any tuk tuk plying at less than Rs. 20/- a kilometer. This is the thumb rule fixed informally by them.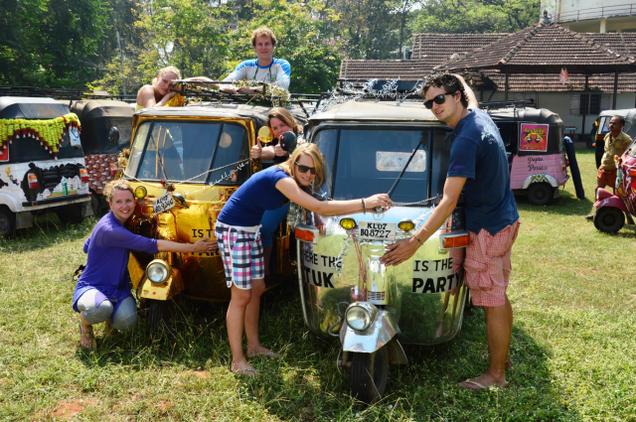 ALSO SEE Is Kochi and Cochin the same?
Cochin has a network of water ways as it has quite a few water channels. The travel using water ways is some cases is quick, cutting circuitous distances while traveling by road. The popular water transport system covers destinations like Fort Kochi/Mattancherry to Ernakulam jetty, and could also be tried. The fares charged by "junkar service" is quite competitive and cheap. The junkar ferry has the capability of carrying both passengers and vehicles simultaneously.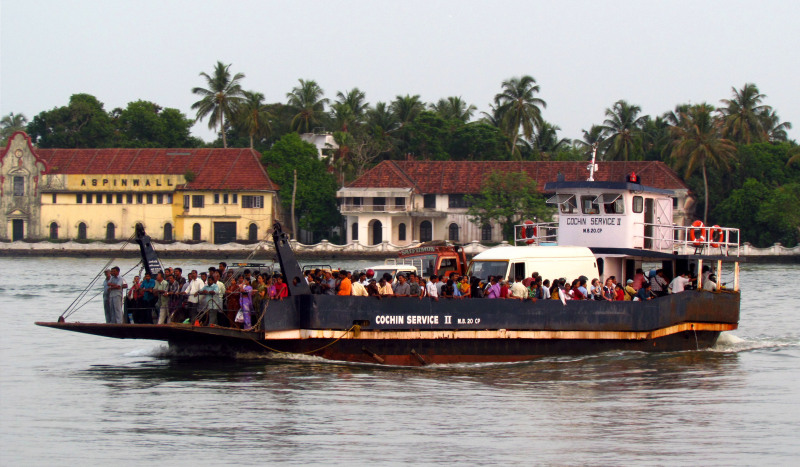 Taxi cabs are rather limited and doesn't find patronage except from the train stations and the international Airport, unless of course, it is hired for a full day. This may cost up to $30 – $35 a day for local sight seeing.
ALSO SEE Shopping in Cochin- A guide on where to buy
Kochi is fast emerging as a Metro City and it will certainly change the way travelers view the mode of conveyance. Kochi Metro a link from Aluva (near Cochin Airport) to Tripunthura (a southern suburb) has a deadline for commissioning in Sept 2016. Once this becomes a reality, it will be a welcome respite for travelers as it would then throw up another option to commute within the city.