Many a time, travelers come to Kerala with a minimum budget and would like to assess options involving Home Stays, and public transportation within a given budget and stretch a given sum of money, for a longer duration. Here are some Kochi Budget Travel tips for a traveler visiting Kochi.
While giving the best Kochi budget travel tips, The foremost issue that would come to mind is the stay and what better option than a homestay. The Fort Kochi area is mushrooming with such homestays. These homestays are cheap and yet comfortable and are indeed affordable. The atmosphere is very homely, and would perhaps qualify for being classified as "a home away from home". Many tourists spend a couple of weeks staying in Kerala homestays.
The tourists patronizing homestays are quite adventurous and won't mind experimenting with local cuisine. They would also experiment with different types of restaurants with a different array of food. However, as Kerala is rich in local spices, the food served is generally spicy. One would need to pre-check beforehand, with the restaurant concerned about the level of spice in the food, and opt for the menu suitably.
As a rule, traveling and shopping are so closely wreathed together that one without the other is just unimaginable. Incidentally, when you are in Kochi, shopping is fun for you. You can visit the lavish malls to find and buy all the branded items, like watches, clothes, accessories, and electronics. But others must not lose heart. You can indulge in shopping with these tips. The street markets of Kochi will always beckon you. They are going to offer you things within your moderate budget.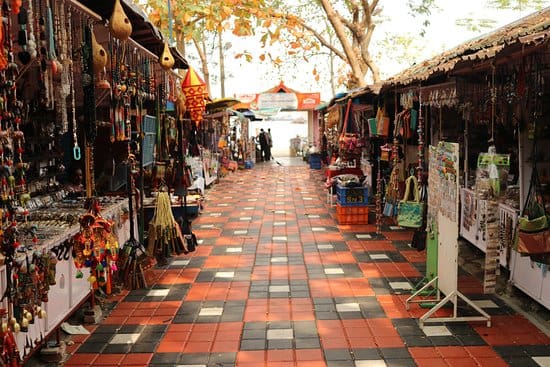 While you are visiting Fort Kochi, we recommend you to visit Princess Street. There you can buy souvenirs. In Marine Drive, you will find all kinds of imported perfumes, electronics, and clothing. You can visit the Flea Market to buy affordable clothes and bags. Bay Pride Mall is nearby. In this mall, the outlets of Bata, Woodland, Lee, John Players, and many others are serving various products. It has a view of the Arabian sea and a music zone. 
Similarly, at Mahatma Gandhi Road or M.G road, do not forget to visit Kairali Emporium when traveling to Kochi. Kairali Emporium is the best shop for artifacts, clothes, and crafts, which are typical to Kerala. You can also visit Jayalakshmi Silks, Seematti, and Chennai Silks to get the finest quality sarees and other exquisite clothes during your travel to Kochi.
ALSO SEE Best Restaurants in Kochi to enjoy Traditional Kerala Food
Kochi Budget Travel Tips on Public Transport
While considering Kochi budget travel tips, The commonest mode of transport is the city bus. They are the cheapest mode of commuting within the City. The buses are known for being notorious and will not hesitate to break traffic rules in the absence of a traffic constable. These buses are generally painted red in color and are very easily identifiable. Vypeen is a long thin island that trails the coast from Kochi northwards.
It is laced with waterways and lakes, groves of palm trees, and colorful houses. This path will be an ideal bus trip for a tourist to take a glance at the beauty. The drawback with these buses is, the destination boards are depicted in the local language (Malayalam), and thus a commuter has to ascertain the destination, before boarding the bus.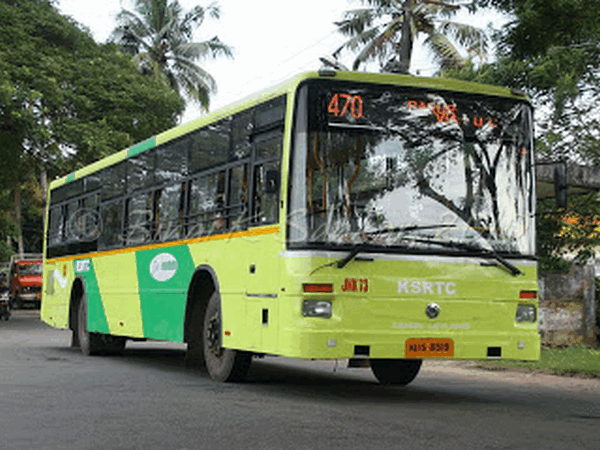 Followed by this, are the tuk-tuks locally known as auto-rickshaws. They are plenty of them crisscrossing the city. The only drawback with them is that their charges are on the higher side. Although the Transport Department of Kerala has fixed the official rate, the drivers are reluctant to commute passengers on the official tariff. It would be rare to find any tuk-tuk plying at less than Rs. 20/- a kilometer. This is the thumb rule fixed informally by them.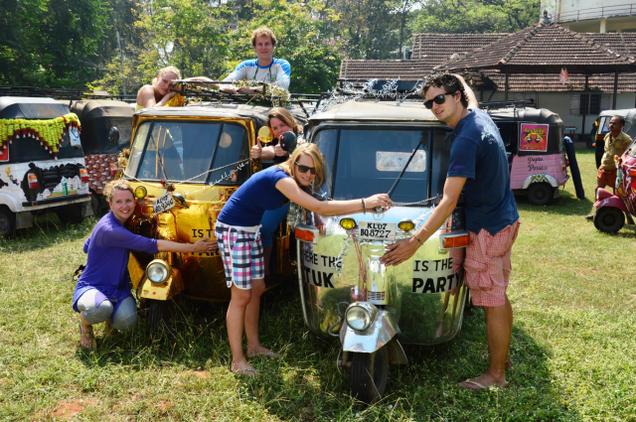 ALSO SEE Is Kochi and Cochin the same?
Cochin has a network of waterways as it has quite a few water channels. The travel using waterways in some cases is quick, cutting circuitous distances while traveling by road. The popular water transport system covers destinations like Fort Kochi/Mattancherry to Ernakulam jetty, and could also be tried. The fares charged by "junkar service" are quite competitive and cheap. The junker ferry has the capability of carrying both passengers and vehicles simultaneously.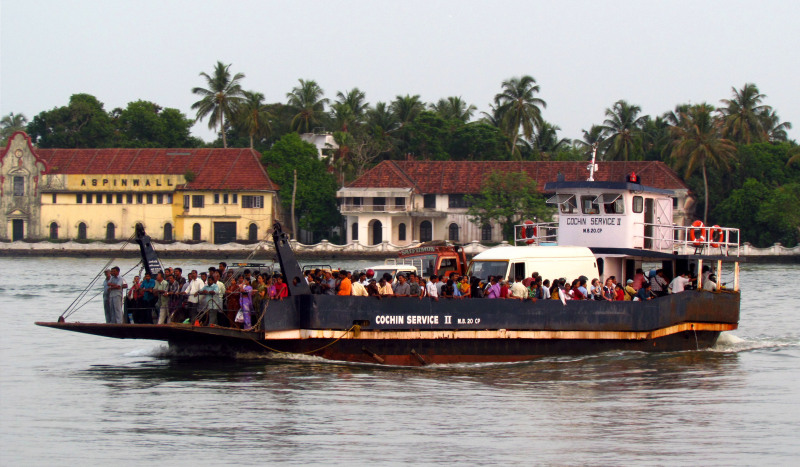 Taxi cabs are rather limited and don't find patronage except for the train stations and the international Airport unless of course, it is hired for a full day. This may cost up to $30 – $35 a day for local sightseeing.
ALSO SEE Shopping in Cochin- A guide on where to buy
Kochi Budget Travel Tips on Food 
If you are in Kochi you should give a thought to fish, without which you will miss the essence of being in a port city.  Kerala fish curry is something that you will find interesting. It is not like the other curries. Rather it gives a flavor of Kudampuli or fish tamarind. 
Besides,  Kallummakaya or mussels is a  well-known food in the  Malabar regions. The dish includes roasted mussels paired with rice fillings. You can also try variations such as Kallummakaya fry, Kallummakaya curry, and Kallumakkaya biryani. Kappa (sago or sabudana) is a dish usually paired with Kerala fish curry. You can also try Fish Molly and Meen Molagita Curry. 
Kochi is best known for its spices. Kochi provides a wide range of spices, both local and foreign.  You can buy cardamom, cinnamon, cloves, bay leaves, and pepper at great rates, along with the popular cashew nuts. Visit Bazaar Road to purchase them in large quantities at wholesale prices.
Don't miss enjoying Banana chips or nendran chips. It is a classic snacks item of Kerela. 
Palada Payasam is a kind of dessert that you should not miss. It is similar to kheer. However, rice flakes are mixed with milk and sugar to make this item delicious. 
Puttu Kadala is usually taken for breakfast. Puttu is ground rice layered with coconut shavings. Kadala curry comprises black chickpeas cooked in roasted coconut gravy. 
Another dish people usually have for breakfast is Pazham pori. It is a popular snack. Above all, South India is famous for its dosas. But, unlike regular dosas, Thattu dosa is thick. You can have this with simple chutney. 
Next on the list is Kochi's Malabar biriyani. It is a famous variety of biriyani. It tastes different because of the use of Khaima rice.
During your Kochi travel, you will enjoy these dishes because they are special and have their typical taste. These foods represent Kochi. They are an integral part of the local lifestyle and culture. So, plan your Kochi travel at the earliest using our Kochi budget travel tips for a mesmerizing and authentic Kerala experience. 
Kochi is fast emerging as a Metro City and it will certainly change the way travelers view the mode of conveyance. Kochi Metro a link from Aluva (near Cochin Airport) to Tripunthura (a southern suburb) has a deadline for commissioning in Sept 2016. Once this becomes a reality, it will be a welcome respite for travelers as it would then throw up another option to commute within the city.