Some of the best beaches in Kerala are in and around Kochi. If you are visiting Kerala and is wondering whether to visit Kovalam or Varkala from Kochi, you may not because good beautiful sea view resorts are available near Kochi itself and you can actually save almost one day it takes to travel from Kochi to Varkala when you visit Best Beaches Near Kochi like Cherai Beach, Marari Beach, Fort Kochi, and Andhakaranazhi Beach. Here is a guide to help you explore the best beaches near Kochi.
List of Best Beaches near Kochi
A few of the best beaches near Kochi are Cherai Beach, Marari Beach, Fort Kochi, and Andhakaranazhi.
1. Cherai Beach
The distance from Cherai Beach to Kochi is 39 Kilometers.
Cherai beach is popular among beaches in Kochi and is among the must visit places in Kochi. The seashells on Cherai Beach are unique and swimmers have been known to run into dolphins in the waters. Cherai is a very clean and shallow beach and thus, ideal for the purpose of beach breaks. A rolling area of rocks and knolls overlooks the pounding waves here which attract ever-more people to enjoy the beauty of the sea. Since Cherai is one of the most visited beaches in Kochi, A critical mass of beach resorts has appeared here and you can wander between the waves and join other travellers for a beer in the resort, to watch the sunset.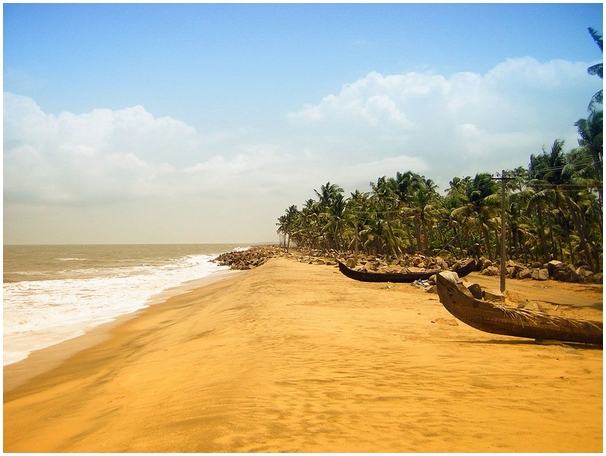 2. Marari Beach
The distance from Mararikulam Beach to Kochi is 46 Kilometers.
Mararikulam has a really beautiful, clean beach which is frequented by foreigners who stay in a few of the best beach resorts in Kerala. Marari beach is a well-known tourist attraction out of the beaches near Kochi. This may be the only beach in Kerala with coconut trees lining the seashores.
One of the kind of beaches you find in the ads is magazine covers with Coconut trees swaying over fine, white sand, lapped by clear, clear water and a fisherman's canoe somewhere in the sea. The beach is virtually deserted at most times of the day and there are private beaches of resorts as well in Marari which makes it one of the most sought after Kerala honeymoon destinations. The general atmosphere is laid back and Marari has slightly expensive tourist facilities than Cherai.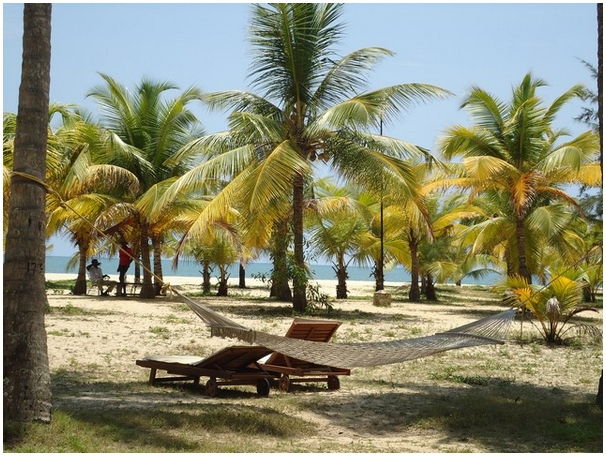 3. Andhakaranazhi Beach
The distance from Andhakaranazhi Beach to Kochi is 28 Kilometers.
Andhakaranazhi is a hidden gem among the best beaches near Kochi. Known only to a select few who frequent this beach to enjoy an unpolluted sea. This beach has a Tsunami shelter and has a fishermen colony just near the beach and you have to be careful while loitering around as the beach maybe not be as clean as the other beaches in Kochi.
The beach is postcard-perfect with clean & clear water, and the local fisherman and their boats are great to watch as you sit under an umbrella sipping lemon juice. Swimming is safe and the beach is not as tourist crazy as Cherai or Fort Kochi. There is also a shack on the beach for coffee, snacks, and juice called Summer Luv which is popular. Andhakaranazhi is a confluence of backwater and the Arabian Sea.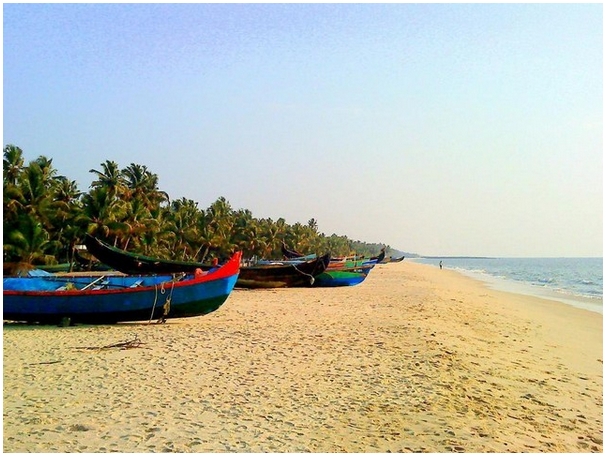 4. Fort Kochi Beach
The distance from Kochi to Fort Kochi is 7 kilometers.
Fort Kochi Beach was always regarded as one of the most beautiful beaches near Kochi, with a road with Chinese Fishing Nets that leads to the beach. Fort Kochi was a destination where culture, history, and the sea comes together. The cochin beach is too crowded these days and it may not be to the liking of so many tourists who are looking for a quiet and pristine experience. It is an ideal picnic spot in Kochi for people, who come here either alone or in groups and is also famous for the cochin carnival celebrations on new years eve.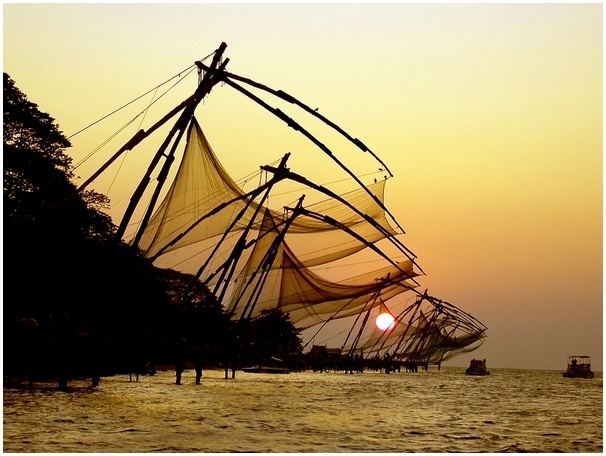 Have you visited any of the popular beaches in Kerala and Kochi? Which do you think is the best beach near Kochi?
5. Puthuvype Beach 
The distance from Kochi is 17 Kilometers.
After Cherai Beach, Puthuvype Beach is a popular destination among travellers. It is the closest beach to Kochi. Many come here to witness the tallest lighthouse. The largest Oceanarium is expected to be set up in Puthuvype Beach to draw a larger number of tourists.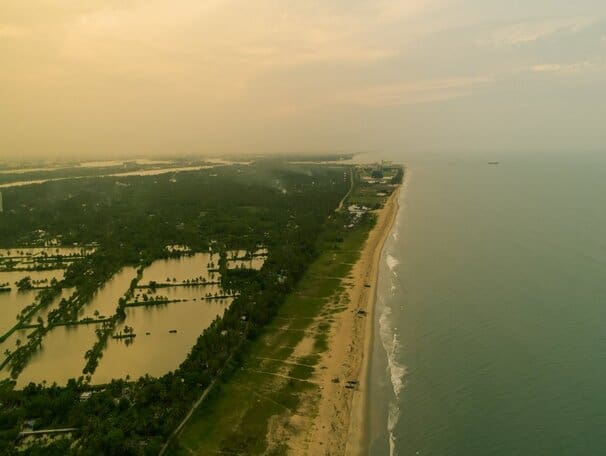 6. Munambam Beach
The distance from Kochi is 44 Kilometers.
Munambam Beach stands as one of the scenic spots that beautify Kochi particularly, Vypeen Island. The beach is located in the Ernakulam district. Munambam Beach is popularly recognized as Muziris Beach. Munambam Beach is about 10 kilometres long.
It is only 4 km north of Cherai Beach. Many tourists visit this spot to take photographs of Chinese fishing nets with the backdrop of the sunset. Others find swimming and kayaking a pleasant activity in Munambam Beach.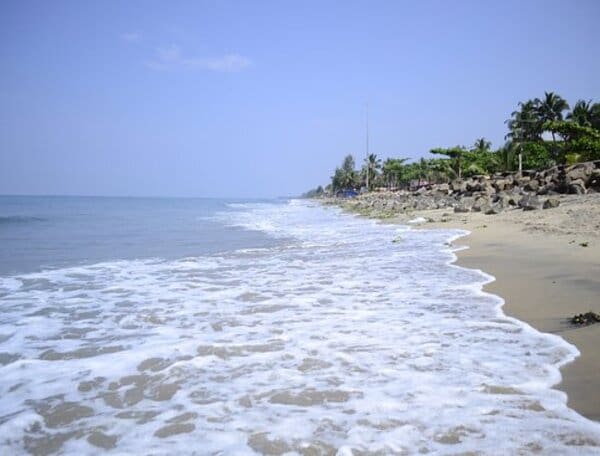 7. Njarackal Arattuvazhi beach
The distance from Kochi is 22 kilometers. 
Not all beaches of Kochi are as crowded as Cherai Beach and Puthuvype Beach. There are beaches that are yet to get enough spotlight.  Njarackal Arattuvazhi beach is one such example. It is also known as a silent beach. You can enjoy the magnificent sunset from this beach. Many tourists are reported to have seen dolphins as well. You can enjoy quiet time amid the sea and the waves on Njarackal Arattuvazhi beach.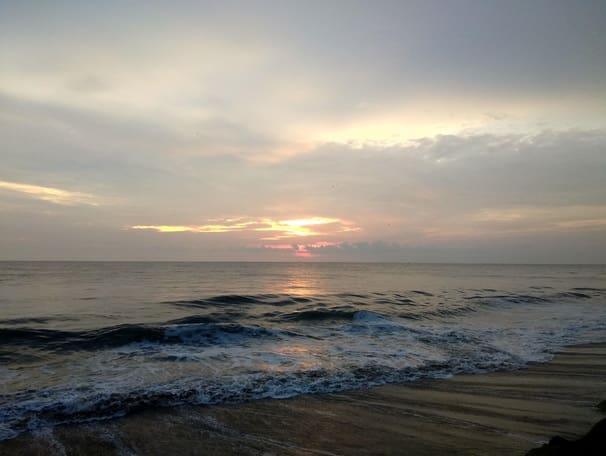 8. Puthenthode Beach
The distance from Kochi is 12 kilometers.
Puthenthode Beach is in Chellanam.  Puthenthode Beach is a new addition. As a result, this beach is less explored. Moreover, Puthenthode Beach can be considered as the smallest of all beaches mentioned in the list. It is only half a km in length. The coconut groves add to the vibes of the beach. Puthenthode Beach can be a wonderful escape from monotonous city life. It is among the best beaches near Kochi.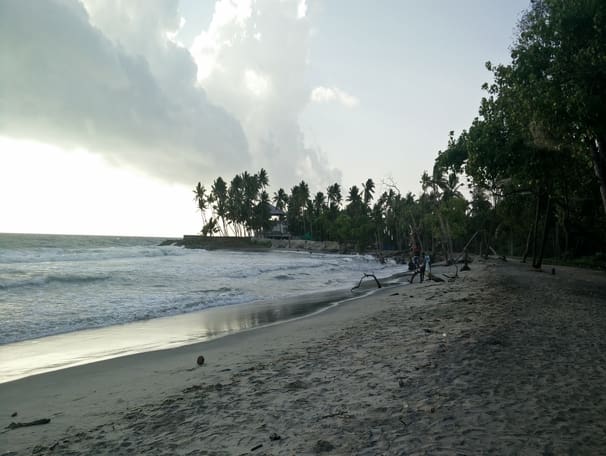 9. Kuzhupilly Beach
Distance from Kochi is 30 Kilometers. 
Of a long list of Best Beaches near Kochi, Kuzhupilly Beach is the last.  The long sandy beach is a perfect destination for anyone to enjoy nature. The first sight that will draw you to the beach in the shade of pine trees.  Many wedding ceremonies take place on this beach. Many visit the nearby village to get an idea about traditional Kerala village life.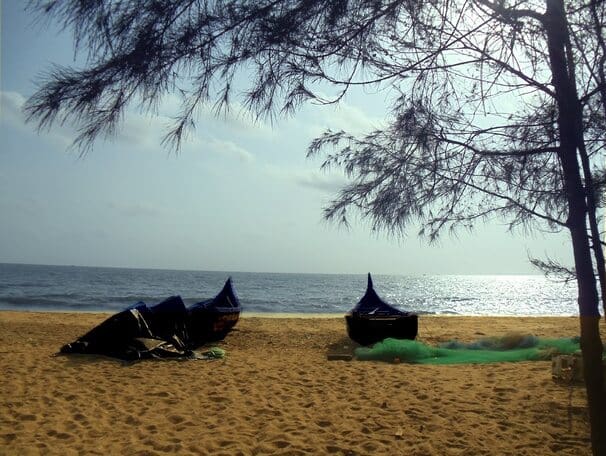 The Best Beaches near Kochi gives you an opportunity to interact with nature in your solitude. In each of them, you can wonder about the creation and appreciate Kerala's culture and lifestyle.
10. Alappuzha Beach 
The distance from Kochi is 53 Kilometers.
To many a tourist, Alappuzha beach is known to be the Venice of the East!  Do you want to celebrate your happy and special occasions at Alappuzha Beach? 
You will be thrilled to learn that you can celebrate them with your family and friends on Alappuzha beach or Alleppey beach in Kerala. Moreover, you can indulge in boat races. Each year Alappuzha beach holds Nehru Trophy Boat Race in August. 
It will be a memorable experience to be a part of the houseboat cruise. The houseboats are special. They have furnished bedrooms, living rooms, kitchen and toilet. Once you are on board you will feel as though you were in a hotel room. You have to contact DTPC Houseboat Pre-paid Counter to book a houseboat of your choice. Locals come to Alappuzha beach for a picnic as well. Vijaya Beach Park is nearby.