Kottayam is a city in the Indian state of the Kerala district. Coined from two words "Kotta" and "Akam" meaning the interior of a fort, Kottayam is well known for its paradisiacal features.
Adorned with an abundance of enthralling church structures, beautiful hill stations, temples, and shimmering waterfalls, this city has been a constant attraction to tourists from different parts of the world.
With just the perfect mix of culture, history, and beauty, this charming city boasts of a plethora of captivating and strikingly beautiful tourist centers assuring tourists of their peace and pleasure.
From the Western Ghats and backwaters to the ample amount of lush green plantations such as rubber, spices, and palms; All these add up to make the city an irresistible choice to tourists and adventurers.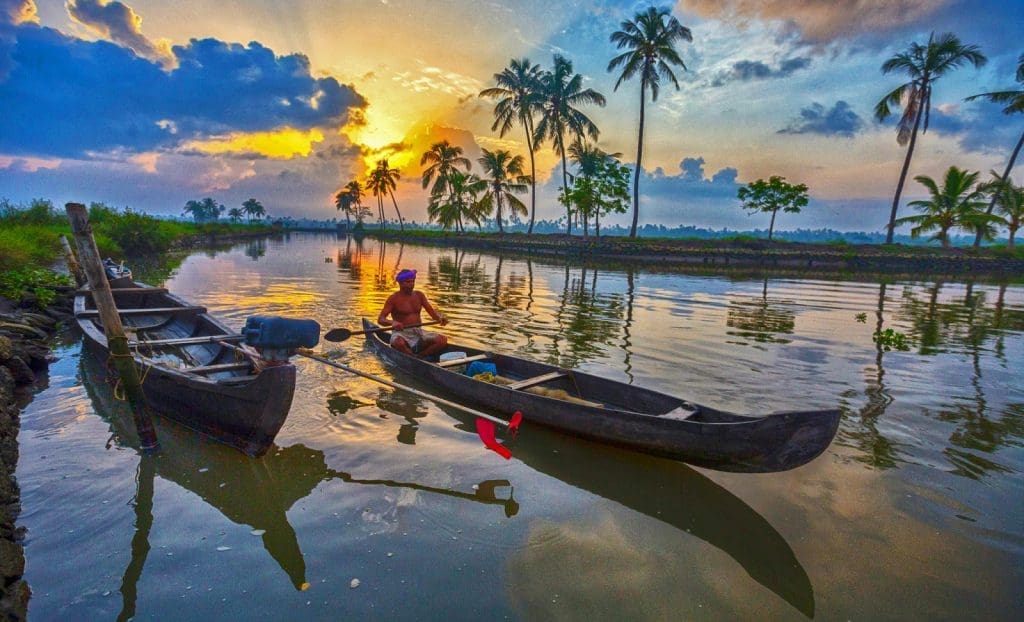 List of the 15 best tourist places in Kottayam – 
Exactly 8km from Jeekoy and a few kilometers from Erattupetta, the Marmala Waterfalls is the best location for an adventure-seeking tourist.
Though the journey to the waterfalls is quite arduous and demanding, the transfixing beauty it offers is rewarding.
Aside from the peace and calm aura the Marmala Waterfalls offers, the view of the shimmering waters cascading down clear and bright rocks is simply beguiling.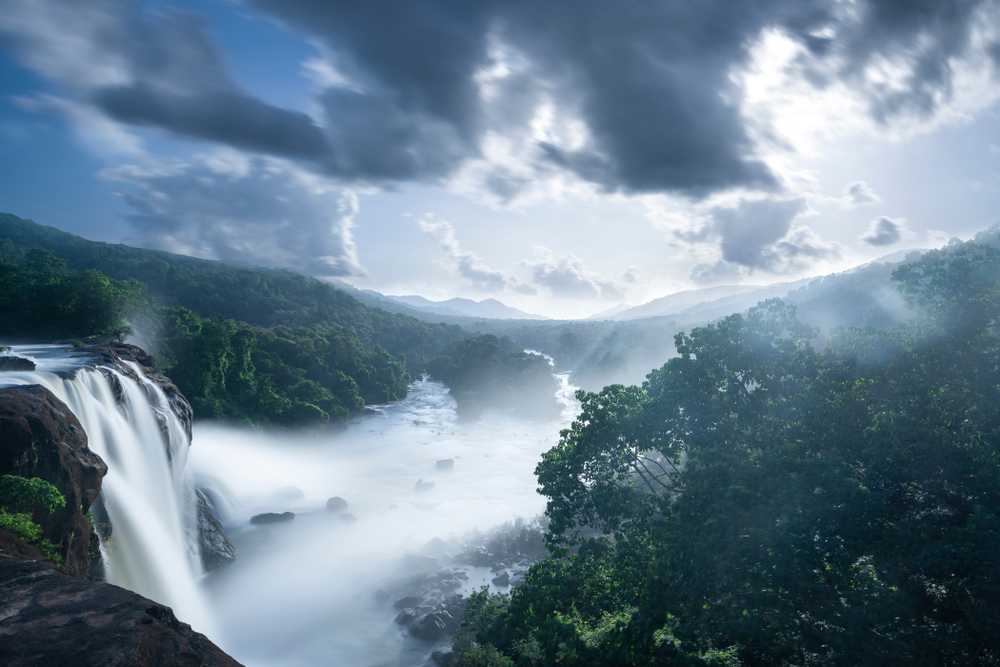 Location – Marmala road, Vellani Erattupetta, Kerala.
Timings – Opens from 6 am – 6 pm on all days of the week.
It is advisable to visit the Waterfalls during the spring and summer when the water is pleasant for a bath. Tourists should avoid visits during the monsoons as trekking and hiking activities could be hampered by lightning and thunderstorms.
This 1000-year-old mosque claiming the heritage of the oldest mosque in Kerala is situated on the banks of the Meenachil river. The mosque is famous for its abounding cultural and historic beauty.
The comeliness of its architectural structure, intricate wood carvings, and lush green environs has made it a one-stop location for tourists and pleasure seekers.
The natural splendor of the mosque is truly impressive and could be likened to that of a palace.
At the mosque, tourists would also get to feed their eyes with the typical Indo–Russian influence of art on murals. Its calm and religious ambiance makes for a refreshing vacation.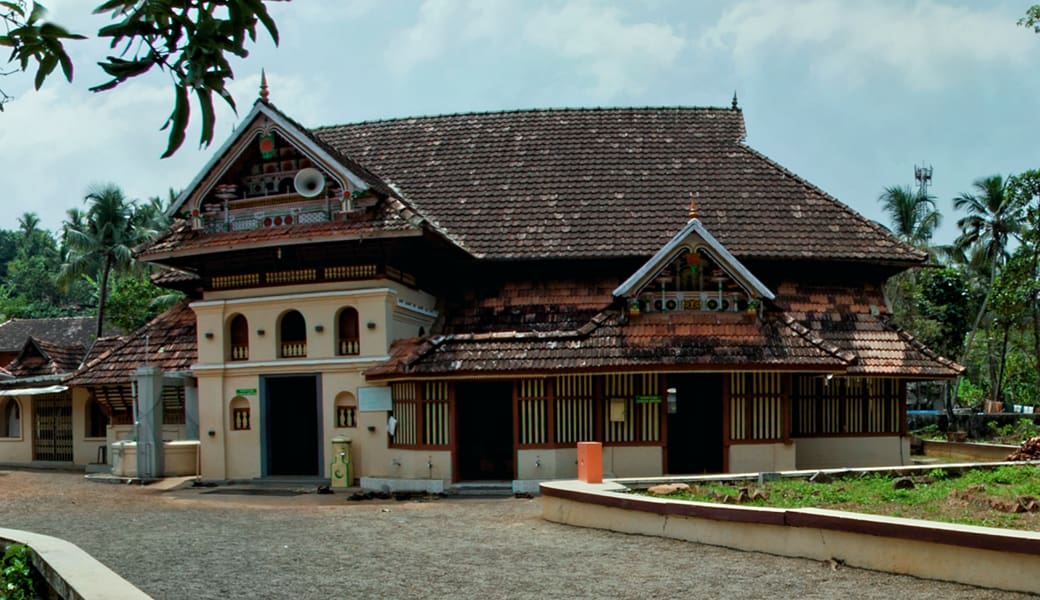 Location –Tourist Bangalow road, opposite Joy Alukkas, Eerayii Kadavu, Kottayam, Kerala.
Timings – 6 am to 8 pm on all days of the week.
Seated magnificently by the banks of the Vembanad Lake, the Kumarakom bird sanctuary is home to a plethora of rare, colorful, and good to look at bird species.
Stretched over 14 acres, tourists can sit on the expanse of canopied lush green fields while watching these colorful birds in flight.
This Paradise for bird lovers flaunts its thriving avifauna species and attracts nature lovers from different parts of the world.
The sanctuary offers delight to honeymooners, picnic lovers, and also to tourists and visitors seeking a calm and peaceful location to unwind and relax.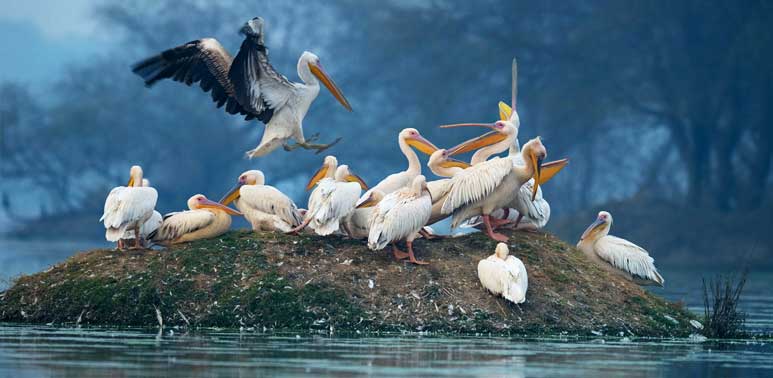 Location – Kavanattinkara, Kumarakom, Kerala.
Timings – Opens from 6 am to 5 pm on all days of the week.
Visitors must get tickets (INR 50 for Indians and INR 100 for non-Indians) from the official counter before entering the sanctuary.
This well-maintained private art gallery situated in Aymanam is a getaway location for all art lovers and enthusiasts.
This gallery provides an avenue for artists from different parts of the world to behold the sights of contemporary and classic paintings, sketches, the methodology and techniques behind the painting, sketching, and other artistic skills.
Adding to the glory of this gallery is its exhibition of special mythological and religious drawings from Kerala, antiques, and other cultural-historic products.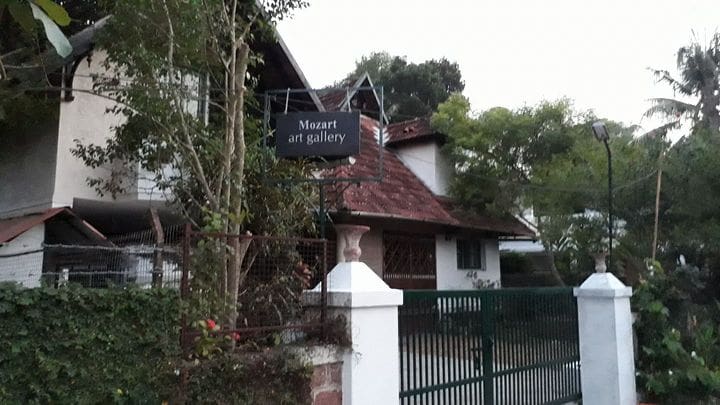 In addition, visitors could also explore the placid backwaters and lush green environs of the Aymanam village.
Location – 3442, Aymanam, Kallum Kathara road, Aymanam, Kottayam, Kerala.
Timings – Opens from 9:30 am to 5: 30pn on all days of the week.
You need the perfect location for a hiking or trekking trip while inhaling the enticing scent of flowers? Then the ElaveezhaPoonchira should be your destination.
Seated amid three magnificent hillocks, this valley offers a breathtaking view of the city from its top. It also offers an amazingly beautiful and picturesque view of sunrise and sunset.
With waterfalls and alcoves scattered around, picnic lovers would surely find a visit to this place worthwhile.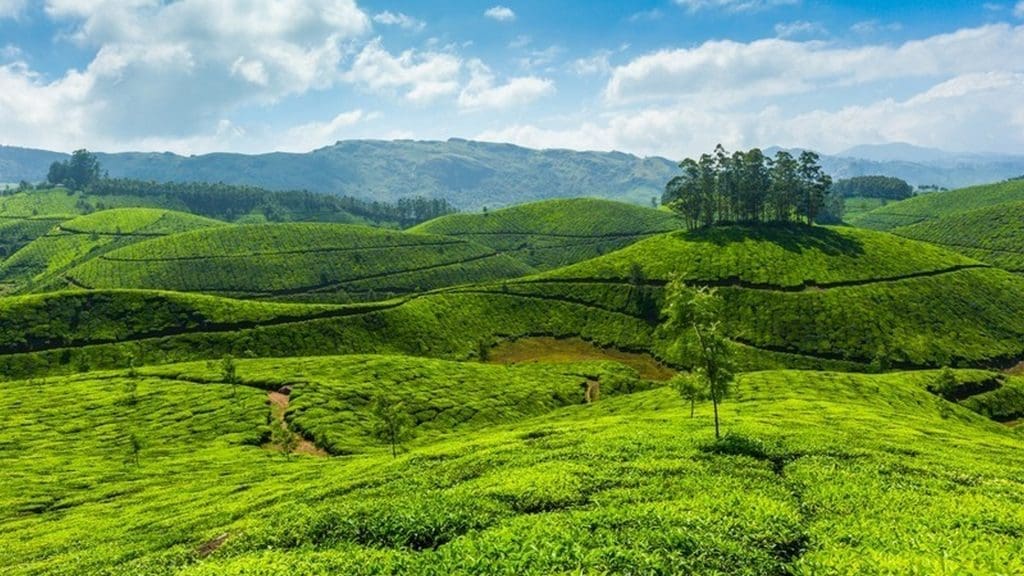 Location – Melukavu village, Kottayam, Kerala.
Timings – N/A
Tourists should avoid visits during the monsoons as trekking and hiking activities could be hampered by lightning and thunderstorms.
Also known as Kottayam Cheriapali, this 440-year-old church is located in the heart of Kottayam city.
With an exquisite architectural framework, charming paintings, and beautiful murals; Devotees and pilgrims would be captivated by the blend of Kerala and Portuguese architectural style in the church's structure.
Adorned by pillars, pediments, cornices, and galleries, the European style of architecture has always been an irresistible attraction to tourists. 
The murals on the church walls are displayed in biblical and non-biblical themes and in Western and Oriental styles.
There is also an annual feast celebrated on the 15th of January at the church. During this feast, devotees and tourists from different parts of the world congregate at the church premises to watch its festivities.
The spiritual ambiance, calm and serene environment, and heartfelt display of drawings at the church premises will leave you awed.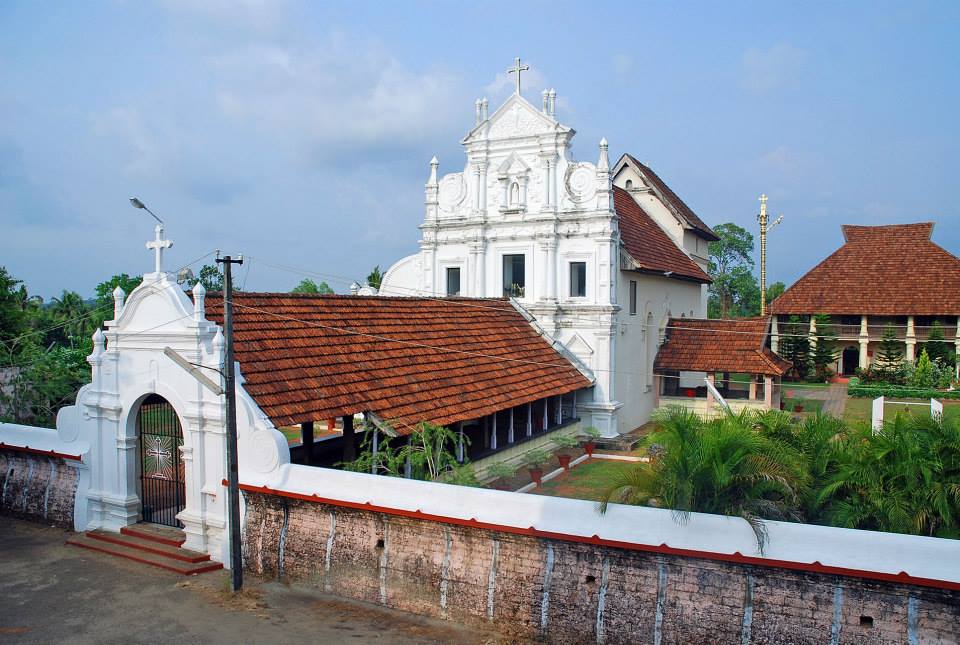 Location – Oppotil junction, Kottayam, Kumarakom road, Kottayam, Kerala.
Timings – Opens from 8 am till 6 pm on all days of the week.
Enveloped by beguiling waters, islands, and lakes, the Monroe Lighthouse has become a key attraction in Kottayam.
Offering a panoramic view of the town, tourists can get to enjoy the beauty of watching the Vembanad lake, viewing the magic of sunset and sunrise, and watching rare bird species in flight.
Owing to its proximity to the Vembanad lake, Tourists should be prepared to Indulge themselves in fishing activities and gratifying boat races.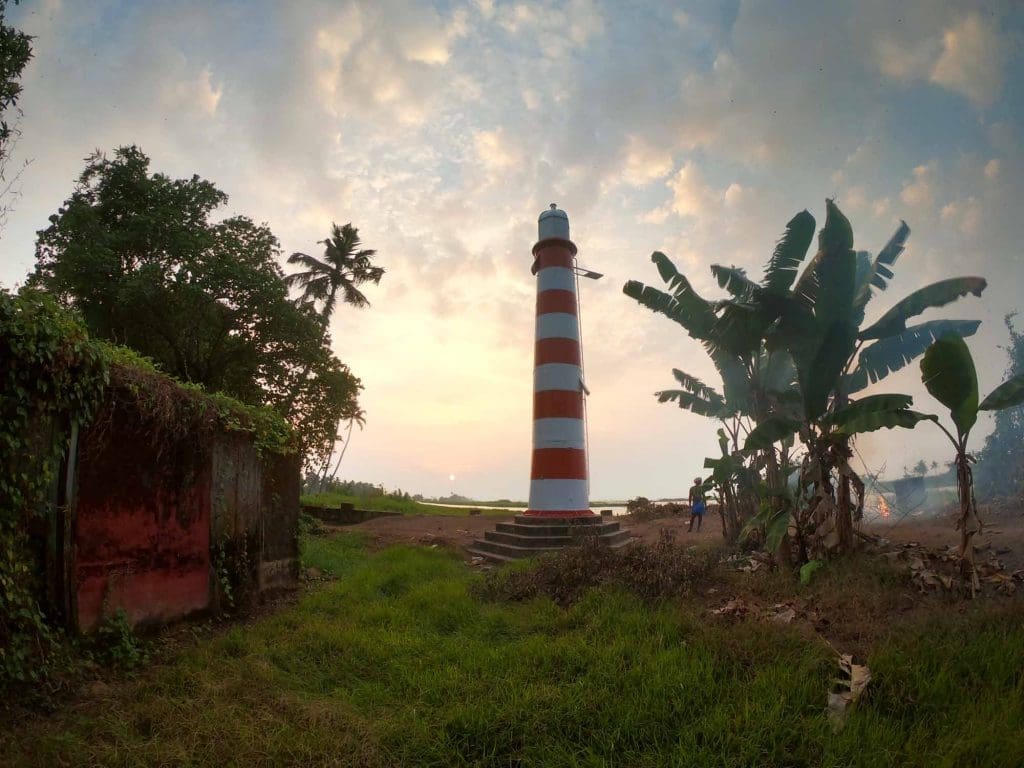 Location – Kottayam – Kumily road, Collectorate Kottayam, Kerala.
Timings – Opens from 10 am to 8 pm on all days of the week.
Cool, calm and secluded, Viacom serves as an unbeatable location for tourists seeking to get away from the hustle and bustle of city life.
Adding to its charm is its nearness to the beguiling backwaters of Kerala, prestigious temples, and other historically amusing places.
With a plentiful of affordable hotels and resorts, visitors can enjoy a luxurious stay during their visit.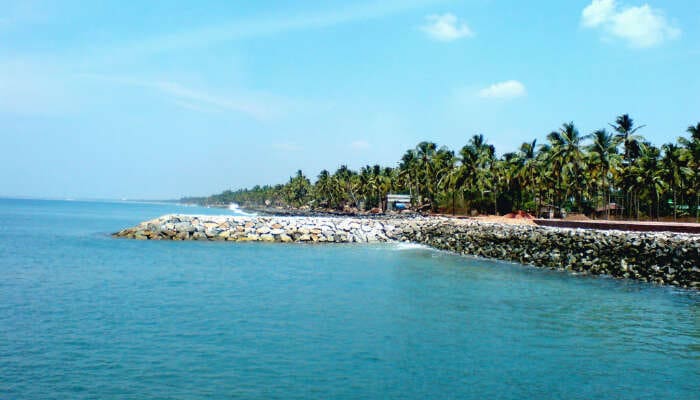 Location – Kottayam district, Kerala.
Timings – N/A
Bay Island Driftwood Museum
This popular museum at Kumarakom flaunts a large collection of high-quality driftwood articles of impressive artistic value prepared through a rare and creative modern art form.
Visitors would be gratified by the diverse collections of root sculptures in various shapes, themes, patterns, and designs at the museum.
This brilliant museum is run and managed by the owner who is enthusiastic about artifacts and has been collecting them throughout her life.
Tourists with an artistic view of life should not miss a visit to this museum, as people say that the enthusiasm and passion of the curator/owner are usually passed on to her visitors.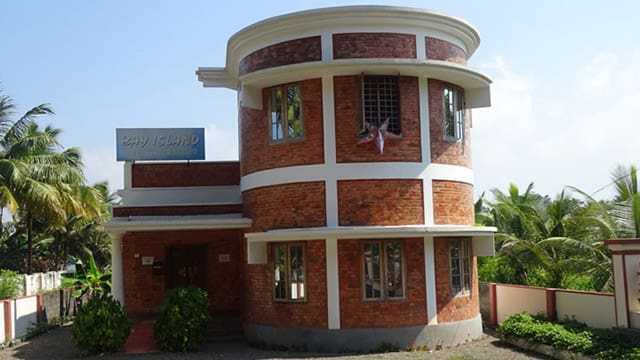 Location – Chakranpadi, vayitharamattom, Kumarakom, Kottayam, Kerala.
Timings – Opens from 10 am till 5 pm on all days of the week.
Being one of the highest peaks in Kottayam, the view of sunrise and sunset from the peak is magical.
Demonstrating the raw beauty of rocky mountains, this natural peak's serenity and calm aura is soothing and refreshing.
Boasting a charming ambiance and hills canopied with lush greens, one could say that the peak is blessed with bounteous natural bliss.
Hiking, trekking, and picnicking become a regular activity at this paradisiacal summit.
Want to spend your vacation at an exotic location? Then you should add the Illikkal Kallu to your itinerary.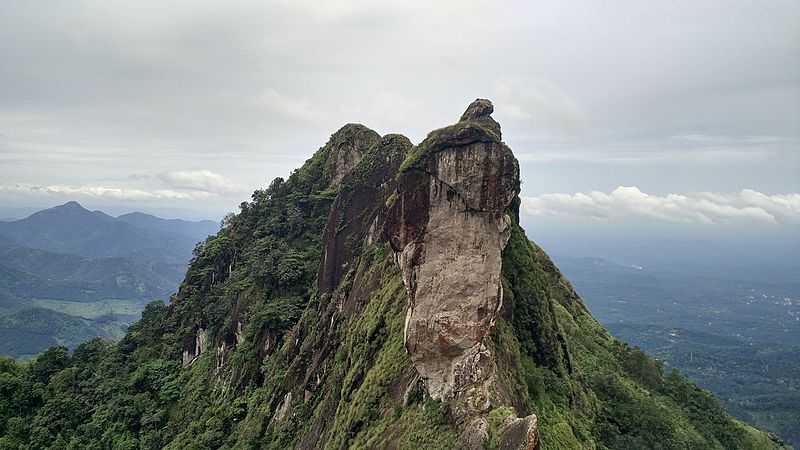 Location – Illikkal Kallu road, Erattupetta, Moonnilavu, Kottayam, Kerala.
Timings – Opens from 8 am till 5:30 pm on all days of the week.
ALSO SEE – Kerala Festivals you should visit in 2021
Nestled amid densely wooded hills, Nadukani offers its visitors the best of raw natural beauty.
Raised by an altitude of 3000ft above sea level and seated magnificently on a hilltop, Nadukani bestows visitors with a mesmerizing view of the Nilgiri Mountains, the thriving floras on the northern side, and the shimmering waters of the Muvattupuzha river.
Tourists would not want to miss the magical ambiance the place acquires when the fogs and clouds set in.
Owing to its paradisiacal beauty, Nadukani has lately surfaced as one of the best tourist places in kottayam for picnickers, honeymooners, and lovers seeking a haven.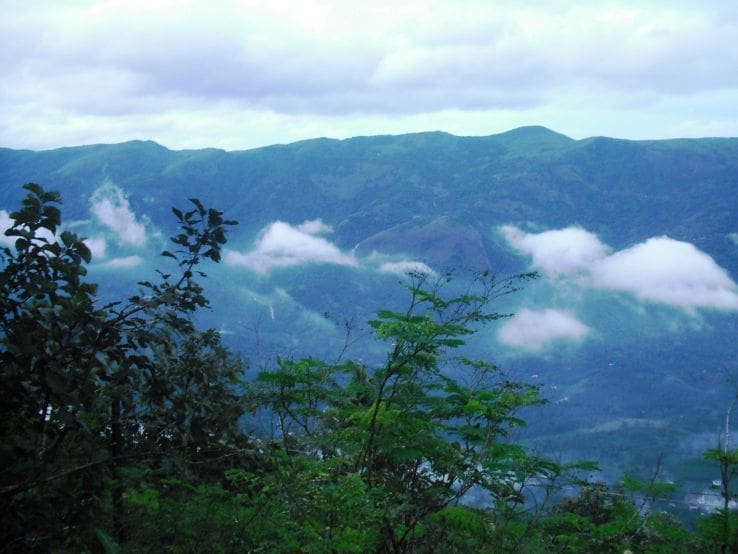 Location – Kottayam district, Kerala.
Timings – N/A
Well known for their peace and calm, Nattakom and Panachikkad are two secluded villages situated a few kilometers from the city.
Though private and secluded, these villages nonetheless offer views of special migratory birds, remarkably impressive reservoirs, and fascinating landscapes.
With the right mix of heritage, culture, and religion, these villages are homes to some of the best temples in the city.
The weather condition at these villages – warm and mild, is never more soothing.
Visitors seeking places to unwind and relax should add these villages to their itinerary.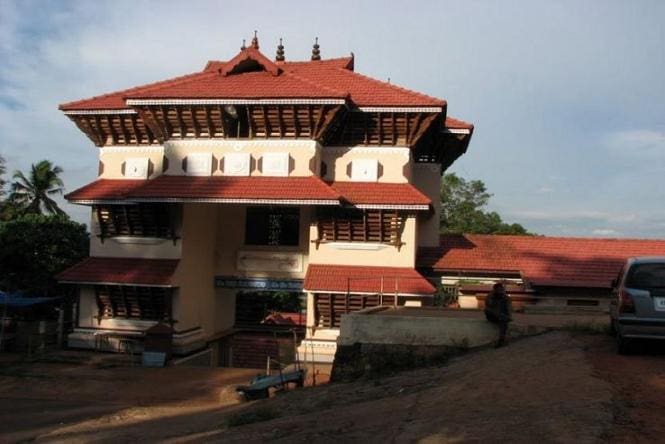 Location – Kottayam district, Kerala.
Timings – N/A
Lush green canopied hills, cascading waterfalls, clear and bright rivers – Thangal Para is blessed with a bounty of natural perfection.
Situated barely 5kms from  Vegamon, the Thangal hills is an important pilgrimage location for Muslims and are visited by thousands of devotees, especially during the Urs festival.
Enclosed by luxuriant tea plantations and emerald green pasture, the hilltop provides an enthralling view of the valley below surrounded by pepper trees, rubber, coffee, and vanilla.
Laying silently in the peace and tranquility of nature's prosperity, Thangal Para makes for a flawless weekend escape location for couples and families.
The peak provides both beginners and expert hikers, trekkers, and adventure seekers with wonderful opportunities to explore its nook and corners.
Altogether, Thangal Para is a beautiful and recommended tourist location, and just one visit could make you a regular visitor.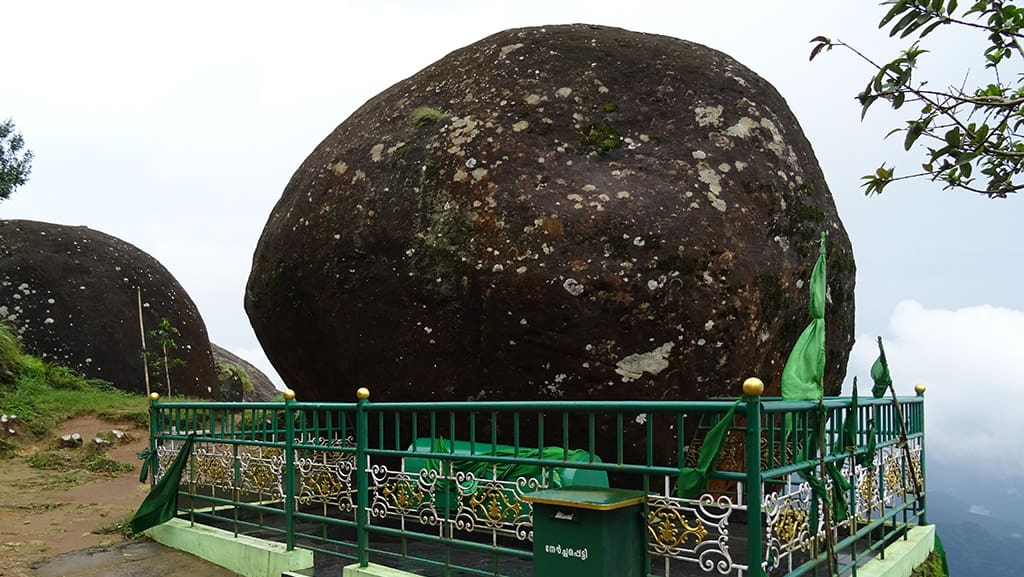 Location – Vagamon, Kottayam, Kerala.
Timings – Opens from 6 am to 6 pm on all days of the week.
Vembanad Lake (Largest Lake in India)
This fast developing backwater tourism location is one of the best spots for picnic lovers to sit and watch the enthralling sight of an extensive collection of the rivers and canals in Kottayam empty themselves into one body.
At Vembanad lake, visitors get to indulge themselves in exhilarating activities such as boating, fishing, boat races, and sightseeing. It's one of the most visited tourist places in kottayam.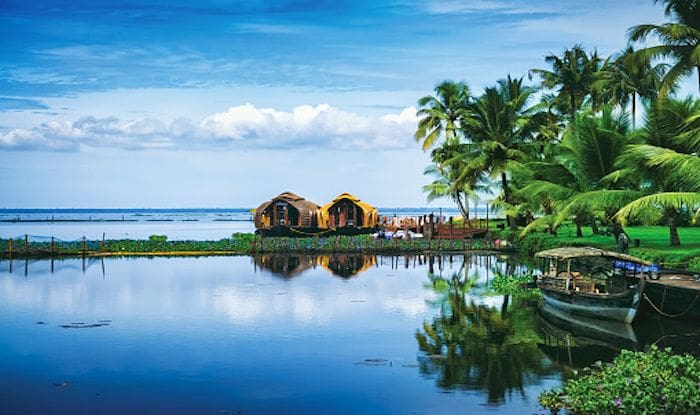 Location –Bordered by the Kottayam district, Kerala.
Timings – N/A
The Poonjar Palace flaunts the splendor of royal wealth, elegance, and a majestic array of antiques, exotic furniture (including a palanquin and a thoni), jewel boxes, lamps, sculptures of Nataraja, grand chandeliers, statues, and weapons.
Tourists would also get to the palace special couch which is only brought out once a year to perform rituals.
Adding to the grandeur of this palace is its walls which depict sculptures of warfare stories from Puranas (the legend of ancient India) and its proximity to the exact duplicate of the Madurai Meenakshi temple.
The Chuttuvilakku (rows of lamps) carvings on the stone walls of the Sastha Temple close to the palace are also worth giving a check; as such lamp rock cravings are rare in India.
Visitors with no interest in its historic and cultural importance could nonetheless visit the palace for its remarkable architectural style and structure.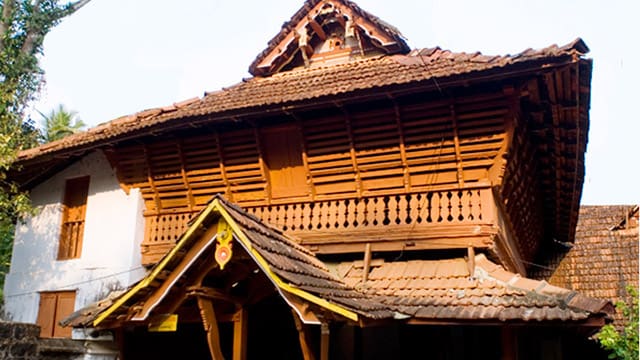 Location – PHC road, Panachippara, Poonjar, Kottayam, Kerala.
Timings – Opens from 9 am to 7 pm on all days of the week.