Situated amid magnificent mountains in Karnataka with beautiful scenery, Coorg is a hill station, which is popular for its coffee production. The destination is famous for its misty hills, beautiful green forests, and beautiful landscape. Due to the magnificent scenery of this place, Coorg is also known as the "Scotland of India" and is one of the best hill stations in Karnataka.
The destination is perfect for all kinds of visitors, no matter whether their interest lies in seeking adventure or visiting historical places and the best time to visit Coorg is based on the weather that you want to enjoy. The pleasant weather in Coorg coupled with the spectacular landscape invite people across the world to this beautiful hill station.
ALSO SEE – Wayanad or Coorg-Your Complete Guide
Best Month to visit Coorg
Wondering what's the best time to visit Coorg? With Coorg weather usually being pleasant and the temperature ranging between 20 °C to 33 °C all over the year, Coorg is a place that can be visited throughout the year.
Still, the best time to visit Coorg can be said to be between October to June, when the climate in Coorg is pleasant, and the visitors can enjoy the beauty of the place at its full bloom. For people interested in adventure sports and outdoor activities, October to March is the best time to visit Coorg.
Coorg weather remains pleasant throughout the year, being a hill station it attracts tourists throughout the year. But the best time to visit Coorg is ideally between October to March. During this time, tourists can take part in adventure activities, like trekking.
April is the best month to visit Coorg, as it being springtime, the Coorg hill station weather is quite amazing, with little rain and warm weather. While visiting Coorg, tourists should avoid the months from July and August, as at that time, the climate in Coorg is not the best, and the place experiences heavy rainfall and landslides.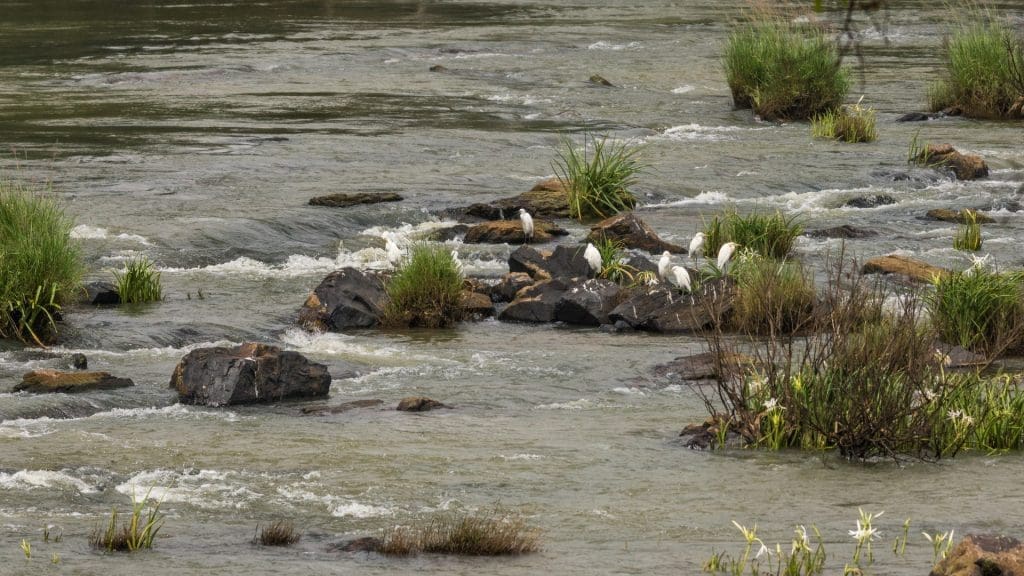 ALSO SEE- Top Forest Places in Kerala
Coorg Season Time
Even if you are not able to make it to the best month to visit Coorg, there is nothing to get disappointed in, as Kurg hill station weather is comfortable most days. The monsoon months of June-September are also season time, as the rains enhance the beauty of this already beautiful place. Even if it rains heavily, people can stay indoors and enjoy the Kurg hill station weather from their hotel windows while sipping on their favorite coffee. As Coorg weather is unpredictable and sometimes it can rain unexpectedly, it is best to carry an umbrella with you.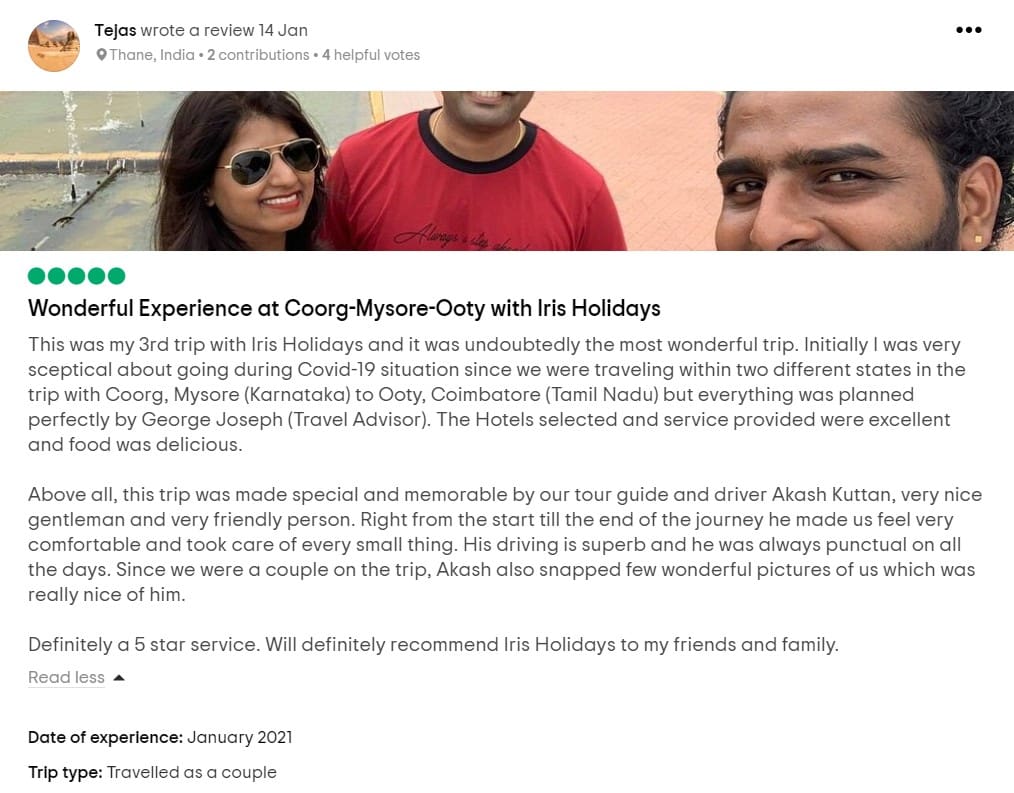 ALSO SEE –  Top 14 Things to do  in Mysore (UPDATED LIST)
Best Time to Visit Coorg
Coorg is the collective name given to all the places in the modern day Kodagu District in Karnataka. It is the least populated district in Karnataka and the nearest railway stations are Mysore Junction, located around 95 km away, and Thalassery and Kannur in Kerala, at a distance of 79 km. Kannur International Airport in Kerala is the nearest airport to Coorg at a distance of 59KM from the state.
Situated in the Western Ghats, the Coorg temperature does not go below 40 °Cor falls below 10 °C making it a year-round destination. The tropical weather in Coorg throughout the year entices tourists to visit this beautiful hill station.
Coorg Weather in Summer
The summers in Coorg are from March to May, and the temperature in these months is between 20 °C to 35 °C. This is the best time to visit Coorg as Kurg hill station weather in summers also remains pleasant and fresh. The cool temperature in Coorg serves as the perfect shield against the scorching summers.
The Coorg weather during this time is warm, which is a big relief from the scorching summers of the plains. Kurg hill station weather during summers is also pleasant, which is one of the main reasons tourists flock to this place, making summers Coorg season time. Coorg temperature in May reaches a maximum of 35 °C marking the best time to visit Coorg.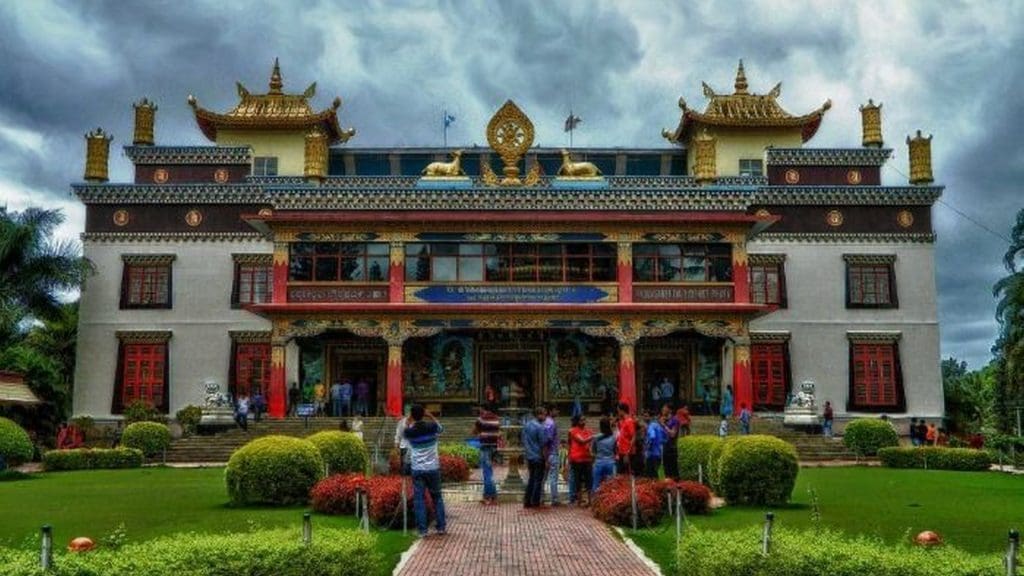 Summer season in Coorg is best to get involved in outdoor activities, and you can also visit Madikeri, Somwarpet, Virajpet in Coorg. If you feel that the days in Coorg are a little warmer than your taste, then you can plan to go sightseeing only in the mornings and evenings when the Coorg weather is just right. As summer is the best time to visit Coorg, it can get a bit crowded in Coorg, so you should include some less explored destinations in your itinerary. As April is the best month to visit Coorg, it is the best time to visit Coorg to get away from hot Indian summers.
ALSO SEE – Top 8 Hill Stations in Kerala
Coorg Weather in Monsoon
The monsoons in Coorg are from June to September, and the temperature in these months is around 25 °C. These low temperatures attract visitors who then engage in numerous outdoor activities, like, hiking, trekking, camping, etc. Due to the tropical climate of Coorg, the place experiences a good monsoon. With the Coorg temperature beginning to drop in June, the weather remains quite cool with heavy showers of rain. The season begins with medium rainfall in June, which keeps on increasing towards September. This is not a Coorg season time, as this Coorg weather witnesses steady unpredictable rainfall.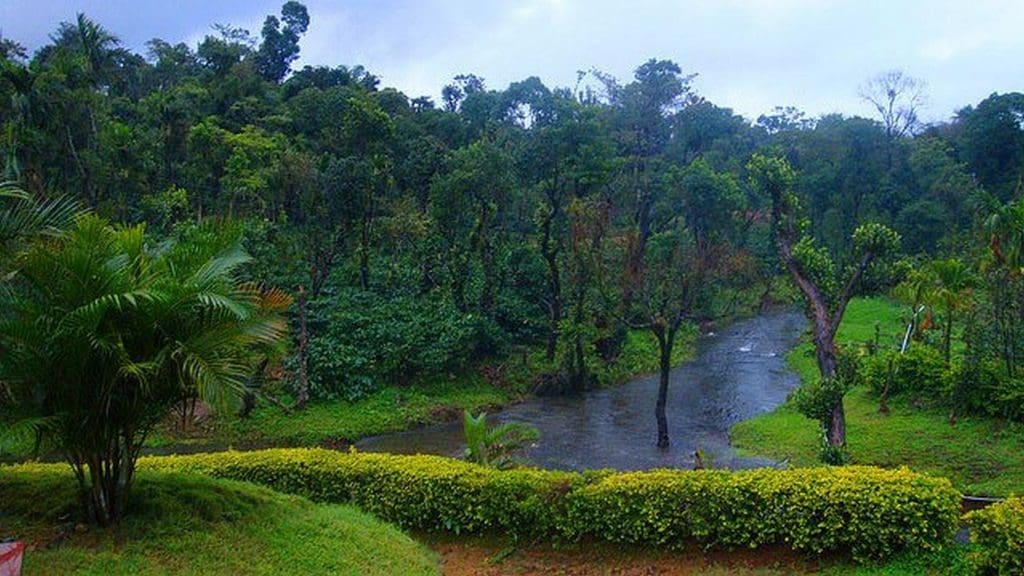 However, for people interested in enjoying the greenery of the place, this is the best time to visit Coorg. If you love adventures and don't mind getting wet in the rain, then this place welcomes you! Even if it is raining, it is best to experience the nature of Coorg.
Kurg hill station weather gets colder this season and visitors visiting the place this season are advised to come prepared with umbrellas, raincoats, and sweaters to keep themselves warm. As monsoons are off-season, you will get this beautiful place pretty much to yourself and you can also get good deals on hotels and resorts.
ALSO SEE – Top 7 Best Places To Visit In Northern Kerala that No Travel Guide Will Ever Tell You About!
Coorg Weather in Winter
The winters in Coorg are from October to February, and the temperature in these months is between 20 °C – 29 °C. However, sometimes the temperature can go down to 14 °C, while the days are usually warm. This is also the best time to visit Coorg and enjoy its scenic beauty and have a memorable trip. As Coorg weather can get chilly, you should not forget to bring your sweaters and jackets to protect yourself from the cold.
Visitors can also plan a New Year trip to Coorg in this season when the temperature can drop to as low as 8 °C. The low temperature in Coorg coupled with chilly winds makes winters the best season to visit Coorg. Winters is a Coorg season time, and both local and international tourists visit Coorg this time of the year.
This season is best for adventure lovers, and other than trekking, you can also enjoy some canoeing, water rafting, and kayaking in the clear waters of this place. If you are not into adventure, you can just enjoy your time in the lap of nature and engage yourself in activities like bird watching.
With the temperature in Coorg settling around a cozy 10 °C to a comfortable 25°C, Winters are definitely the best time to visit for honeymooners. Coorg becomes all the more romantic in the winters, which makes it a perfect spot for honeymooners. The cold winds, bonfire, and blanket is the right ambiance for people looking to spend some quiet time with their partner.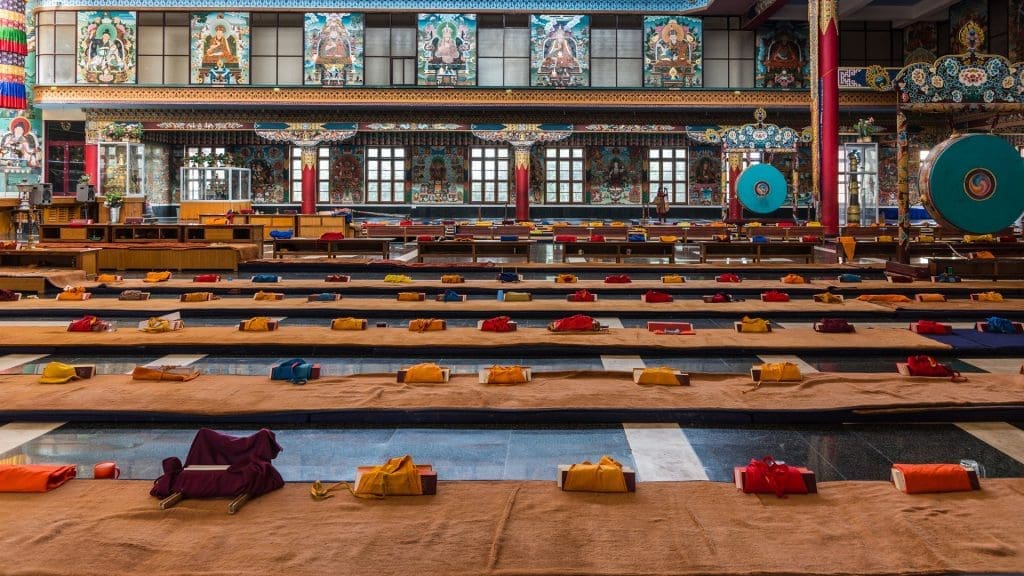 Coorg weather is always pleasant, which makes the place the best travel destination, which can be visited throughout the year. However, if possible, one can avoid the monsoon season, as at times, it can rain heavily making it impossible to step out to the outdoors.
Plan your trip to Kerala with Iris Holidays and enjoy the beautiful weather in Coorg that offers a unique experience in every season.
Frequently Asked Questions
Q- Is Coorg worth visiting?
A-Nestled among the lush greeneries of Western Ghats, Coorg offers a luxurious vacation period to its guests and is right praised as 'Scotland of India'. With natural splendour and exotic scenic environment, Coorg is a must-visit hill station. The picturesque locales, alluring mountains, and verdant coffee plantations make it a perfect retreat from the bustling city life.
Q- Which season is most enjoyable in Coorg?
A-Coorg bears tropical weather making it an ideal holiday destination throughout the year. However, a pleasant climate coupled with a spectacular landscape makes the winter season from October to March the best time to visit Coorg.
Q- Which is the best month to visit coorg?
A-October to March are the best months to visit Coorg as the weather is pleasant with no rain making it perfect for trekking.
Q- How many days are required to visit Coorg?
A-Given the exquisite natural beauty of Coorg, you can explore this heaven in two days if you plan strategically.