Stretched along the coastline of South India, Kerala has a tropical, sultry landscape abuts the azure of Arabian Sea. If you are planning for a kerala luxury holiday with a backwater experience through a houseboat cruise, consider staying at one of the following luxury houseboats in Kerala which offers five-star luxury,exemplary service, lovely backwater views, and personal access to private jacuzzi providing a direct paradise experience in God's Own country.
Best Luxury Houseboats in Kerala
1. Oberoi Vrinda Houseboat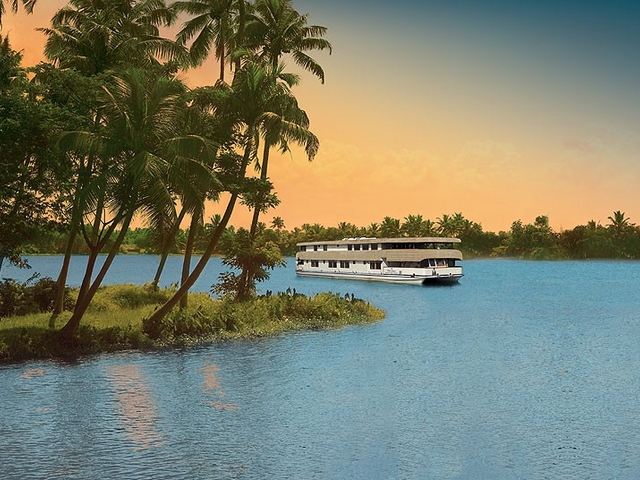 Yacht-Sized luxury houseboat Vrinda takes the pole position for the most luxurious houseboat in Kerala. Oberoi Vrinda usually sails on two and three night luxury houseboat itineraries through the lush backwaters. Oberoi Vrinda has eight deluxe cabins with large french windows and king-sized beds and is built using a teak wood for interiors , bamboo fixtures and palm leaves fronded to make a shaded canopy on deck.The rooms have friendly timber flooring, spacious bathrooms with power showers . The small ship blends perfectly with its surroundings and is one of the best options for admiring the water slinking past as you sip a cardamom tea from the deck on the top. Along with daily trips out to explore the backwaters near Alleppey, the Oberoi also offers cultural programmes in the evening like Kathakali, traditional percussion, carnatic music and so on which makes it one of the best luxury houseboats in Kerala
ALSO SEE Best Time to visit Kerala Backwaters
2. Royal Suite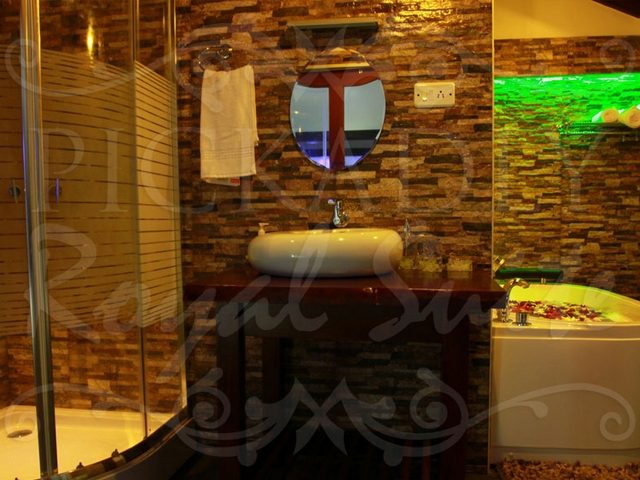 What is your take on an experience of watching the sun set over lake Vembanad from a Jacuzzi which is exactly what the Royal Suite offers for someone looking for luxury houseboat in Alleppey. One of the trademarks of this luxury houseboat is the meals which are excellent: which is a blend of southern Indian and international cuisine, made using fresh local ingredients ranging from coconuts and tiger prawns to sweet bananas and the local, very tasty, red fibrous rice.
ALSO SEE Houseboat Packages in Kerala
3. Discovery Houseboats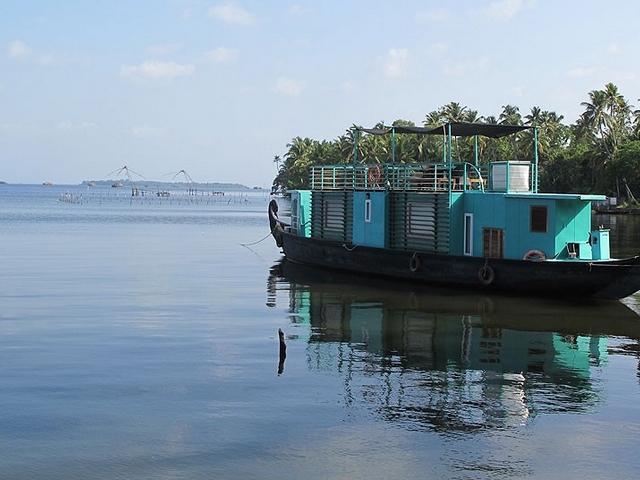 When discovery houseboat floats through the floating clumps of water hyacinth in Kerala houseboat it gives a more environmentally-friendly than traditional vessels. The hull of this authentic kettuvallam houseboat has been combined with an electric motor and you can enjoy the views of the Keralan backwaters from the sitting room or the private deck, where a private chef can prepare a variety of cuisine which is a part of Houseboat Menu in houseboats of Kerala in most backwater trips.
ALSO SEE Iris Holidays – The true definition of Customer Service!
4. Spice Coast Cruises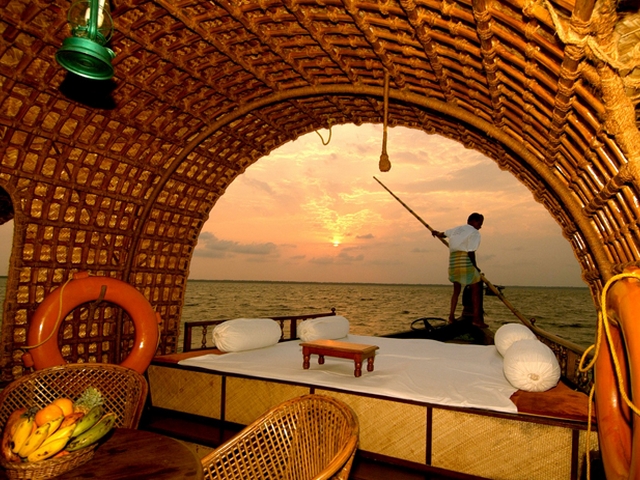 Spice Coast cruise is owned by CGH group and operate different types of backwater services one bed room houseboats and two bed room houseboats.Each of these luxury vessel has their legendary customer service enjoying which one can explore the backwaters in a spacious houseboat. The chef produces some amazing food and the houseboat is comfortable and has a bar and the front area is an open lounge canopied with cane and rattan.
ALSO SEE Alleppey Backwater Ride-Fall in love with natural beauty
5. Xandari River Escapes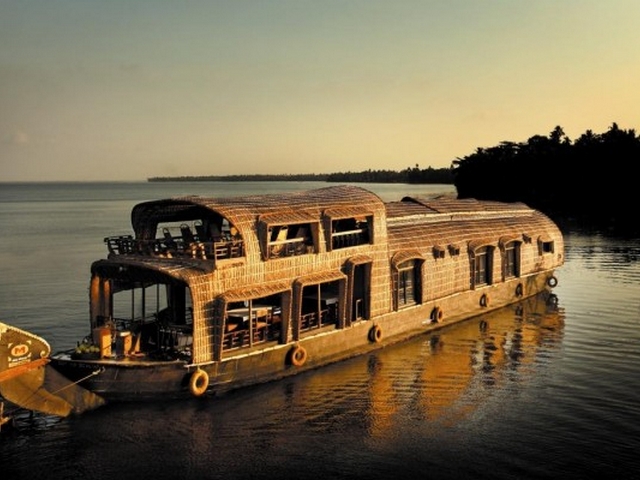 Raxa Collective is the new name of Muthoot river escapes and the focus is on responsible tourism. The houseboats of Raxa Collective has a casual elegance with spotless wooden floors large open-air windows and wide wicker chairs.The bedroom in most of the Raxa Collective houseboats are air conditioned and in the evening, when the boats are moored in the lake, the sunset view will be beautiful- and the calmness which settles in the water is to die-for at night.
The question always arises whether you should go for a luxury Kerala houseboat package when you visit Alleppey. It depends!there are guests who have told us that an average houseboat with average service could really take away the charm out of your backwater cruise experience and they want the best luxury as possible especially while cruising in Kerala backwaters.
ALSO SEE How to book a houseboat in Kerala-consolidated advice
Have you enjoyed the backwater holidays in any of these houseboats? How has been your experience? Do share with us in the comments below