When planning to book a houseboat in Alleppey, it's essential to consider the category of houseboat that best suits your preferences and budget. The Kerala Government assigns official ratings to houseboats, including Platinum, Green, Gold, and Silver. However, many houseboats use their own branding methods, making it important to identify the categories before making your Alleppey houseboat booking.
Alleppey Houseboat Booking Tips
Alleppey houseboat booking offers travelers a unique opportunity to explore the tranquil waterways and backwaters of Kerala in style. Kerala Hosueboats are traditional Kettuvallams, converted into floating accommodations, that come in various sizes and levels of luxury to suit different preferences and budgets. If you are planning for Alleppey Houseboat booking, it's essential to consider factors such as the type of houseboat, the duration of your stay, the route you want to take, and your specific requirements. Many houseboats come with skilled crews and a staff of three, ensuring a hassle-free experience. Whether you're seeking a romantic getaway, a family adventure, or a peaceful retreat into nature.
ALSO SEE- 50+ Kerala Houseboat Packages (Updated)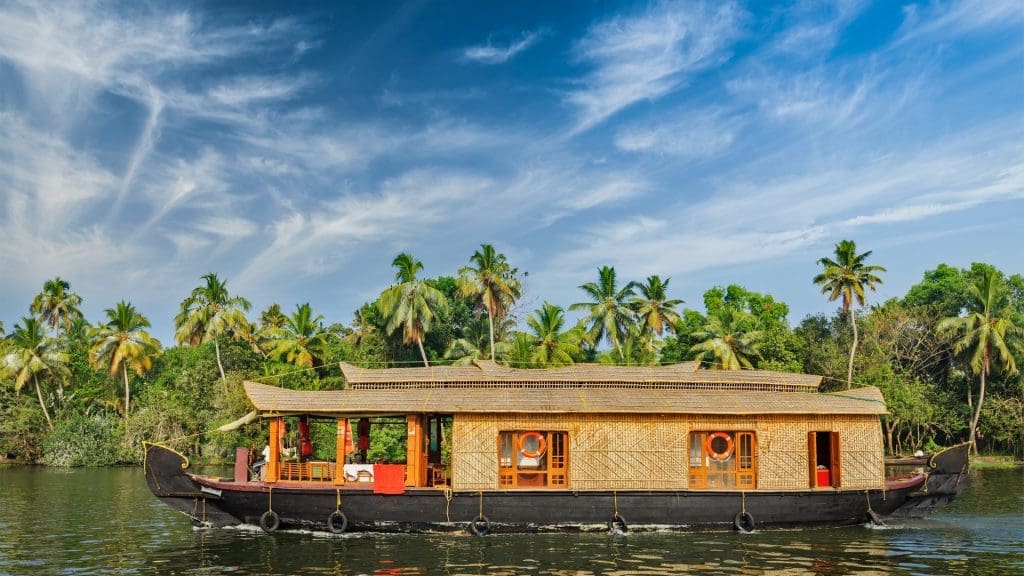 1. Pre Booking Procedure for Alleppey Houseboat Booking
To start your booking process, explore various reputable houseboat operators online or through travel agencies. Look for reviews and testimonials to gauge their reliability and the quality of their services. Once you've found a suitable operator, visit their website or contact them directly to check the availability of houseboats for your preferred travel dates.
As the popularity of Alleppey houseboats continues to rise, especially during peak seasons, securing your booking well in advance becomes crucial. To avoid any disappointments, consider making your reservation several weeks or even months before your planned travel dates. Booking early not only secures your preferred houseboat and travel itinerary but also allows you to avail of any early bird discounts or special offers provided by the operators.
ALSO SEE- 5 Best Luxury Houseboats in Kerala
2. A Guide to Pricing and Budgeting for your houseboat booking in Alleppey
The travel package and cost estimation for a houseboat experience in Alleppey can vary based on several factors, such as the type of houseboat, the duration of the cruise, the services offered, and the time of the year. On average, a typical one-day houseboat tour in Alleppey can cost anywhere between INR 7,000 and INR 15,000 for a standard package, while a luxury package can go up to INR 25,000 or more per day. A standard houseboat package usually includes the houseboat rental, crew members, meals (traditional Kerala cuisine), and other amenities. During a houseboat stay, guests can enjoy a range of included amenities, including,
Enjoy a backwater tour, either in the morning, evening, or both.
Engage in bird watching and experience the diverse avian life.
Explore islands scattered across the backwaters.
Visit local villages to get a glimpse of culture and lifestyle.
Traditional Kerala cuisine, with all meals included.
Some houseboats even host weddings, offering a dreamy setting.
Take a village walk to interact with the friendly local community.
Take a food walk and savor the region's delightful treats.
ALSO SEE – Top 10 Things to do in Alleppey
3. Categories of Houseboats in Kerala & Alleppey
Alleppey houseboat booking promises a one-of-a-kind experience that allows you to immerse yourself in Kerala's serene beauty while enjoying the comforts of modern amenities. There are typically four main categories of houseboats to choose from:
1. Standard Houseboat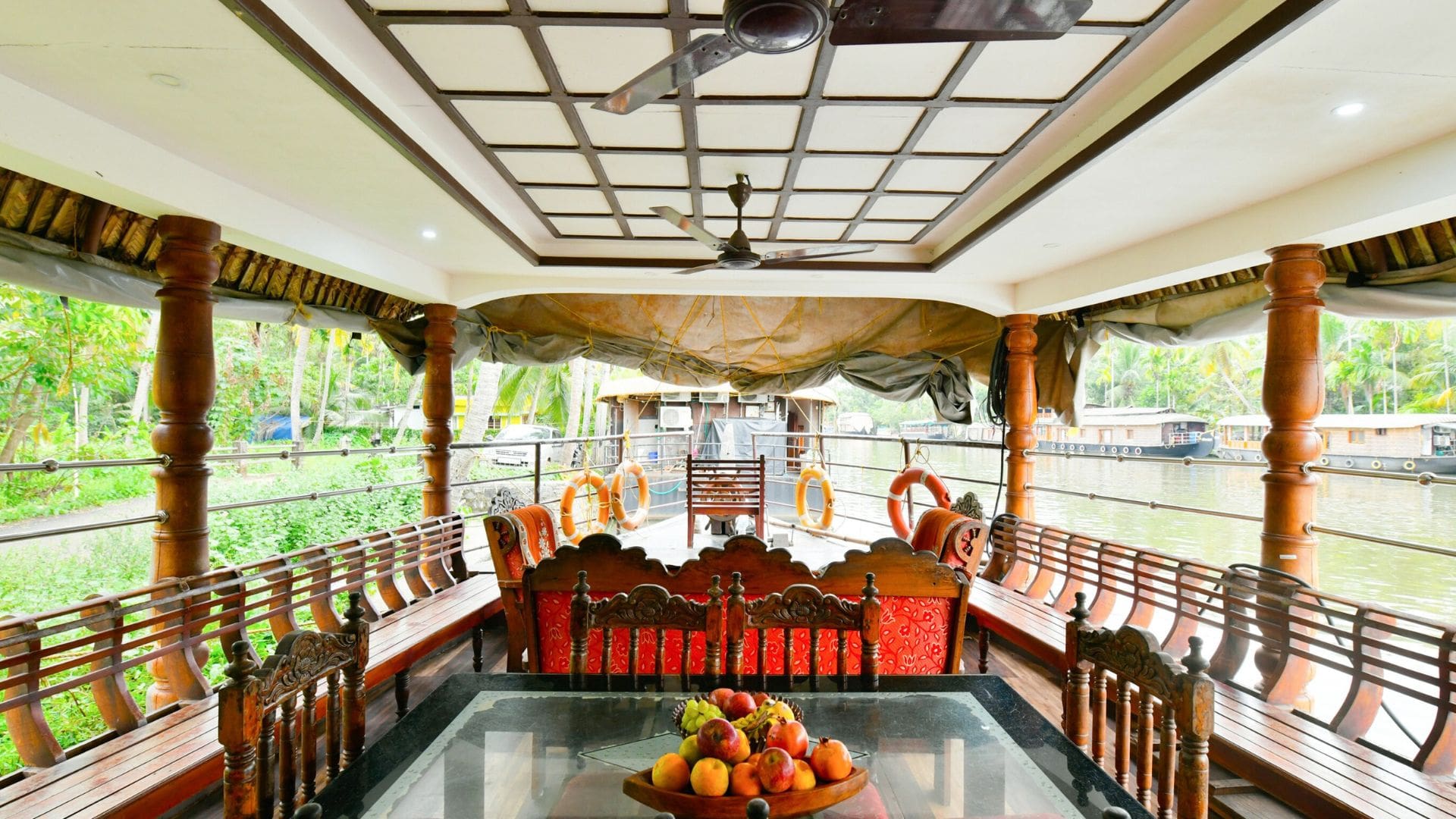 These basic houseboats are often old and congested, with minimal facilities. They might not have a strong online rating, and information about them might be scarce. The food provided is basic, consisting of a simple Kerala vegetarian meal for lunch and dinner, along with idli or dosa and sambar for breakfast. While the rates for standard houseboats are cheaper, the overall experience may be lacking in comfort and amenities.
2. Deluxe Houseboat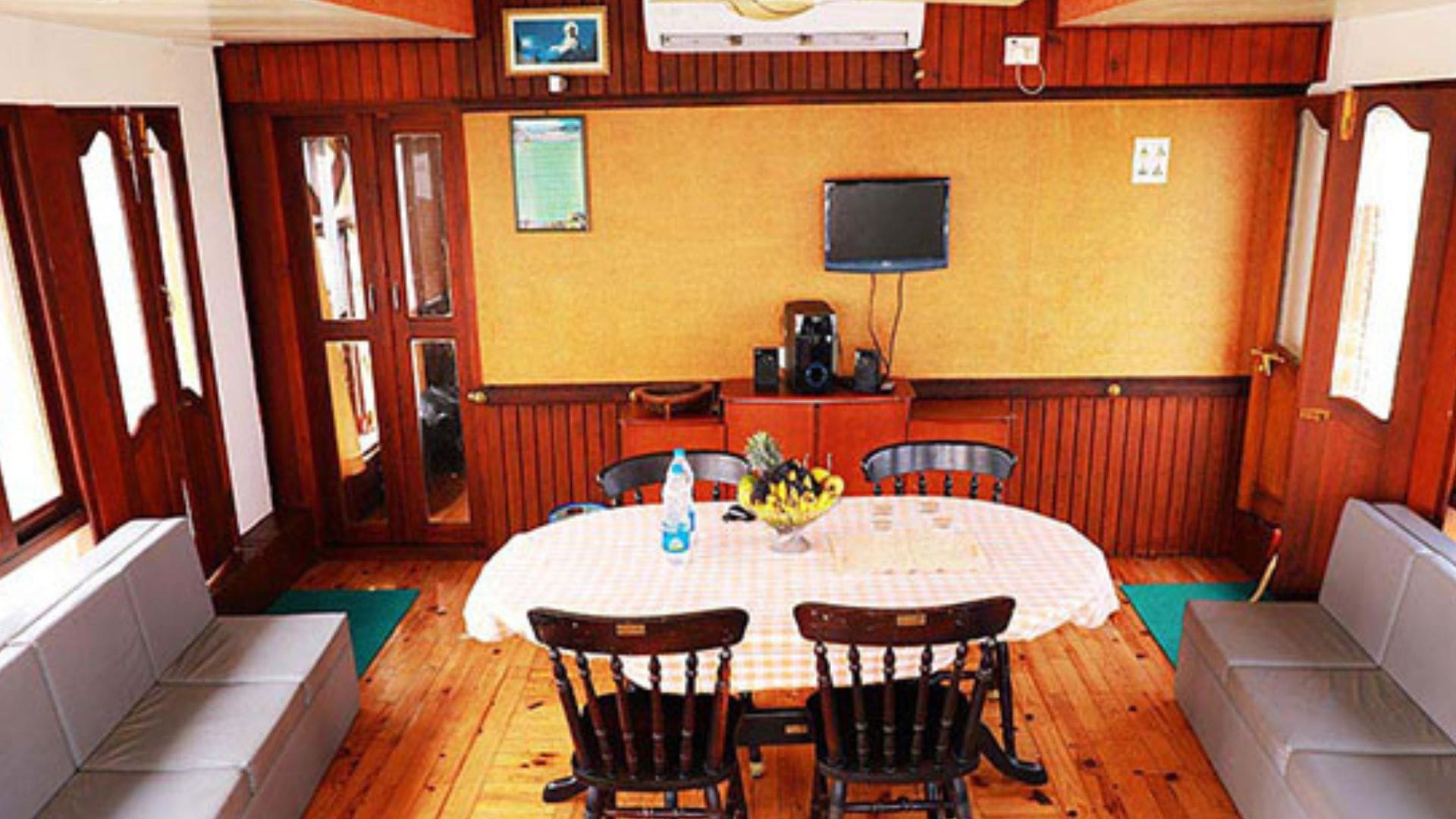 Deluxe houseboats usually offer air conditioning for around 10 hours during the night. They are commonly included in budget-friendly travel plans offered by various travel companies. The meals provided are predominantly vegetarian, with some additional options, and non-vegetarian meals are available on demand.
3. Luxury and Premium Houseboats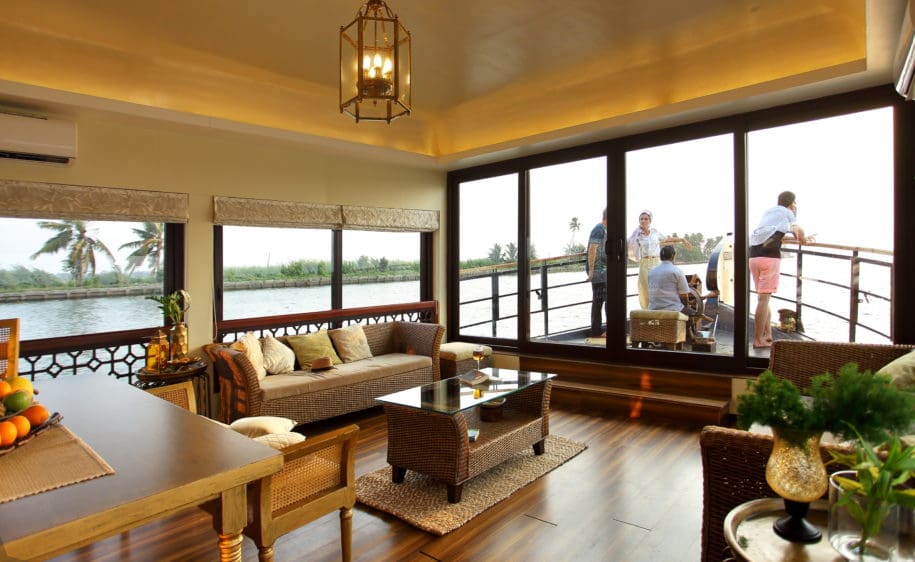 These categories feature the best houseboats in Alleppey and are preferred by travelers in large groups or seeking a premium experience. Apart from offering more spacious rooms, these houseboats come with additional facilities like guided village tours, birdwatching expeditions, and even DJ parties. The meals served on luxury and premium houseboats are more elaborate, including at least one variety of non-vegetarian dish for breakfast, lunch, and dinner.
4. Monsoon- Should I book a Houseboat?
During the monsoon season, visiting Alleppey's backwaters can be risky, and houseboats are not typically available for booking during this period. The monsoon in Kerala, which lasts from June to September, brings heavy rainfall and rough waters to the region. The backwaters can become turbulent and dangerous, making them unsafe for houseboat cruises.
ALSO SEE – 10 Best Places  to visit in Alleppey other than houseboats 
While the monsoon adds a lush green charm to the landscape, it also leads to flooding in some areas, making it difficult to access certain backwater routes and causing disruptions in travel plans. Tourists are advised to plan their visit to Alleppey during the dry seasons, such as winter and early spring, when the weather is pleasant, and the backwaters are calm and navigable.
5. Food Menu in Houseboat- Kerala Special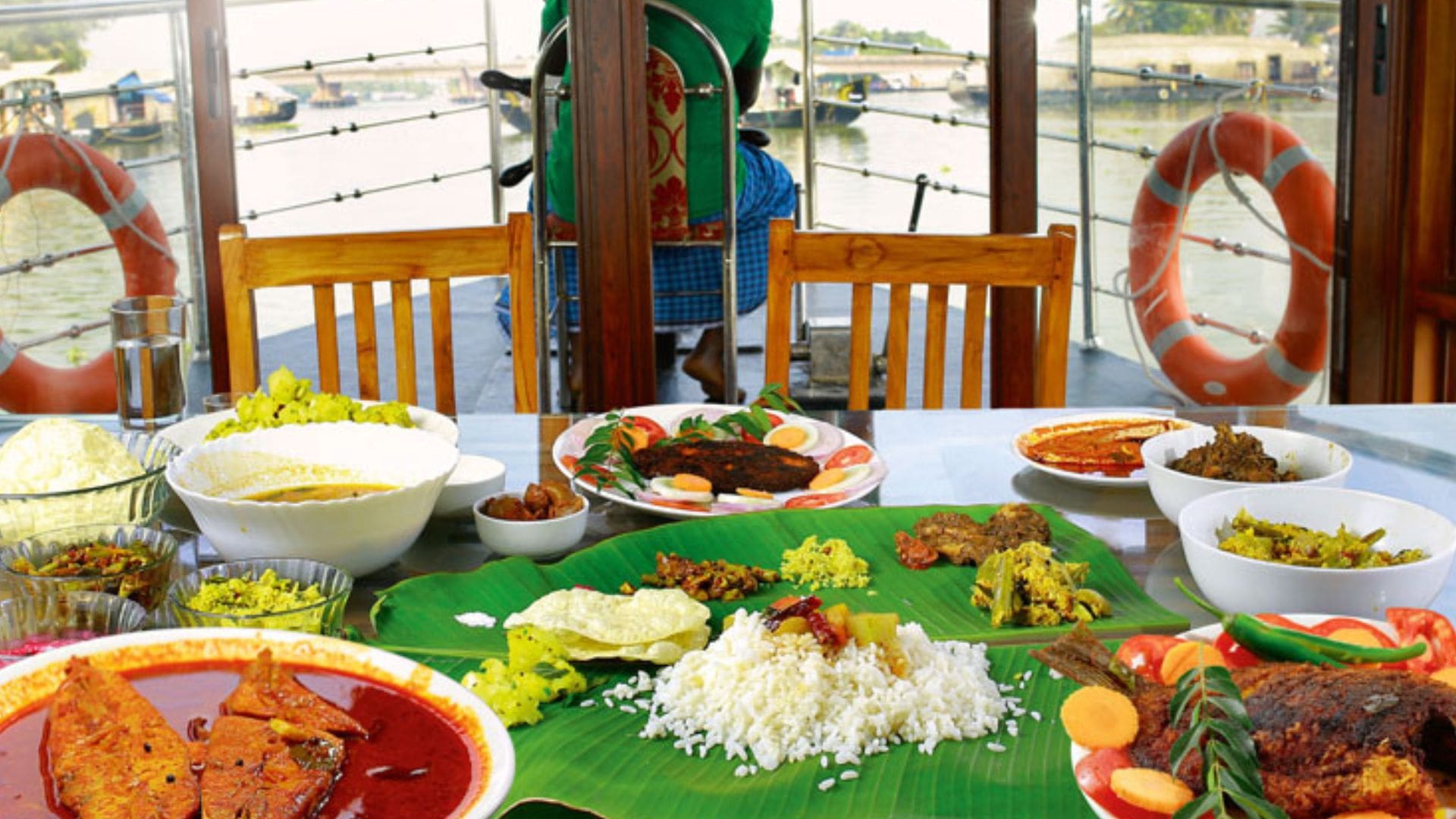 The flavorful experience on a houseboat is a highlight of the journey, offering a chance to relish authentic Kerala flavors amidst the breathtaking backwaters. The onboard chefs are skilled at preparing exquisite dishes using fresh, locally sourced ingredients, ensuring a delightful gastronomic voyage for every traveler. Here is an overview of the delightful food offered in a houseboat.
| | |
| --- | --- |
| Meals | Description |
| Breakfast | A traditional Kerala breakfast that includes dishes like idli (steamed rice cakes), dosa (thin rice pancakes), appam (rice and coconut pancakes), sambhar (lentil stew), coconut chutney, and fresh fruits |
| Lunch | A sumptuous thali (platter) featuring an assortment of dishes such as rice, sambar, avial (mixed vegetable curry), thoran (stir-fried vegetables with coconut), pappadam (crispy lentil wafers), and a variety of curries. |
| Evening Snacks | Enjoy delicious tea or coffee with snacks like banana fritters, tapioca chips, or pakoras, showcasing Kerala's famous tea-time treats. |
| Dinner | A delightful spread with an array of options, including seafood specialties like Karimeen Pollichathu (pearl spot fish in banana leaf), chicken curry, vegetable curries, chapatis, and a variety of accompaniments. |
|  Special Requests | The houseboat crew is often accommodating of special dietary requirements and preferences. Guests can request custom meals or specific cuisines in advance. |
   ALSO SEE–Top 9 Food in Kerala To Try in 2023 When you travel
6. Exploring Houseboats in Kerala Destinations other than Alleppey   
While Alleppey (Alappuzha) is renowned for its houseboat cruises, there are several other beautiful locations in Kerala where you can also experience this unique journey. Some of the notable destinations where you can find houseboats in Kerala include Kumarakom, Kollam (Quilon), Kochi (Cochin), Kasaragod, Kozhikode (Calicut), and Thiruvananthapuram (Trivandrum).
ALSO SEE –  Alleppey or Kumarakom-Which is the best option for a Kerala houseboat?
Kumarakom: Located on the banks of Vembanad Lake, Kumarakom is another popular backwater destination in Kerala. The houseboats here offer similar experiences to those in Alleppey, with lush green surroundings
Kollam (Quilon): Kollam, situated in the southern part of Kerala, is known for its backwater stretches and Ashtamudi Lake. Houseboats in Kollam provide a peaceful journey through the serene backwaters.
Kochi (Cochin): Besides being a commercial city, Kochi also offers houseboat experiences in its neighboring backwater regions like the Vembanad Lake and the famous Fort Kochi area. The houseboats here provide a blend of urban and rural charm.
Kasaragod : Located in the northernmost part of Kerala, Kasaragod has its share of backwaters where you can enjoy a serene houseboat cruise away from the usual tourist crowds.
Kozhikode (Calicut): The backwaters of Kozhikode, especially the Kallai River, offer a lesser-explored yet enchanting houseboat experience. You can revel in the natural beauty and witness the rich biodiversity of the region.
Thiruvananthapuram: Close to the capital city of Thiruvananthapuram, Thiruvallam is a serene backwater destination. The Karamana River and the Thiruvallam backwaters are popular for canoe rides and houseboat cruises. It's a relatively peaceful option for those seeking a quiet experience.
ALSO SEE –  📍 Top 12 Best Places to Visit in Kerala (with Map) 
7. Round Trip in Houseboats from Alleppey to Kumarakom Backwaters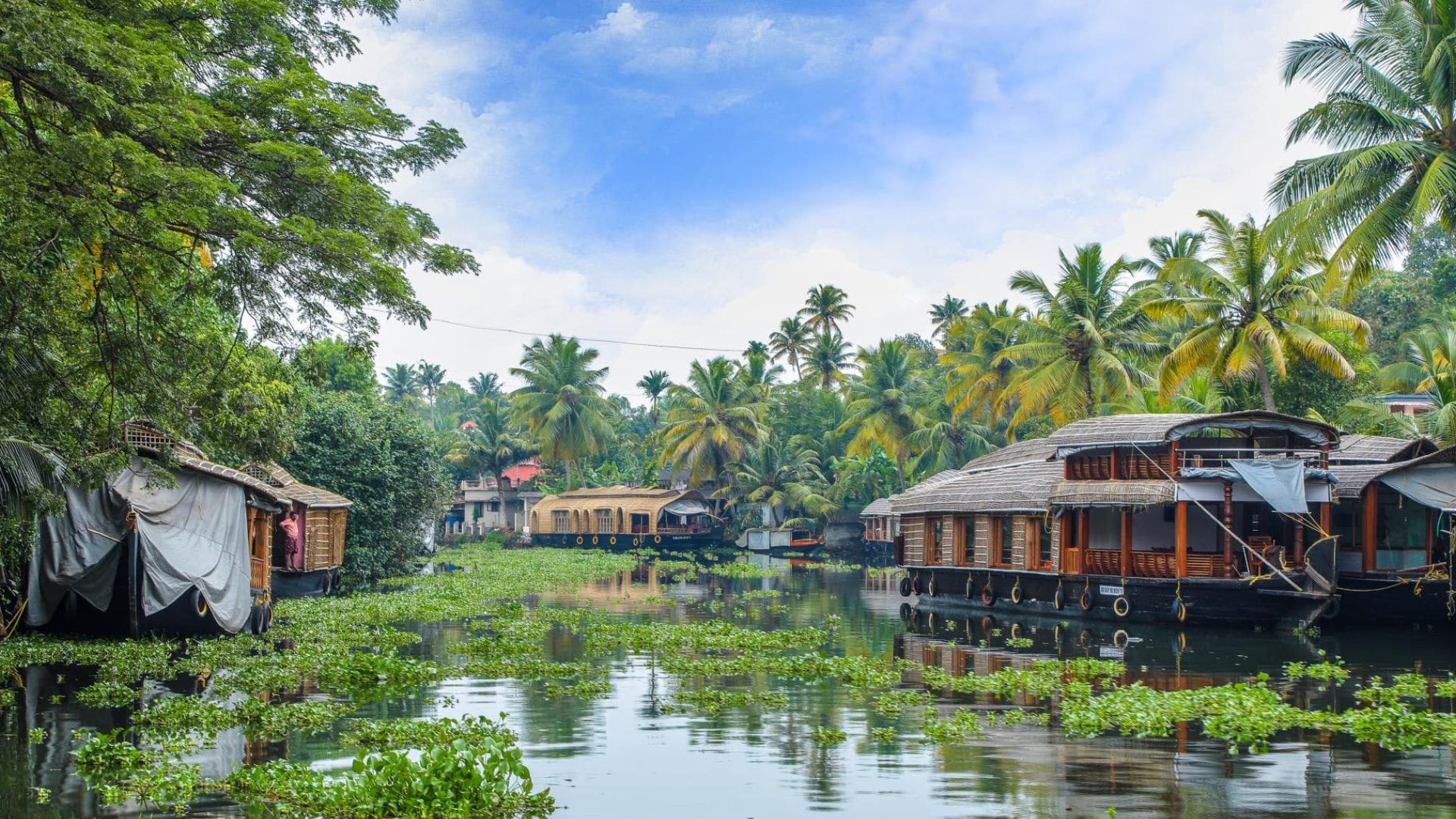 A round trip in houseboats from Alleppey to Kumarakom backwaters is not a popular and picturesque journey in the state of Kerala, India. The serene and enchanting backwaters of Kerala offer a unique experience, allowing you to immerse yourself in the natural beauty and tranquil surroundings.
The journey from Alleppey to Kumarakom's backwaters includes crossing Vembanad Lake and is a beautiful experience that allows travelers to explore the beauty of Kerala's waterways. You will be enthralled by the well-made channels of canals, natural lakes, and serene lagoons that connect these two destinations. Kumarakom, located in close proximity to Alleppey, is equally beloved by visitors for its serene backwaters. The combination of houseboat cruises makes this trip an ideal choice for travelers seeking a fulfilling experience. The houseboat rates are typically around INR 6,000 for a single trip. Please note that this cost does not include an overnight stay on the houseboat in Kumarakom.
ALSO SEE- Best Places to visit in Kumarakom
8. Booking and Cancellation Policies Explained
Booking and cancellation policies are essential aspects to consider before finalizing your houseboat trip in Alleppey. Given the significant expenses involved, it is important to have the assurance of easy cancellation in case of any unforeseen circumstances or trip postponements. Most reputable houseboat operators offer flexible cancellation policies. Typically, a full refund is provided unless the cancellation request is made very close to the departure date. Even in such cases, some negotiation might allow you to receive a partial refund.
Moreover, Alleppey houseboat booking is made more accessible through various online portals that offer clear details on cancellation policies. By booking through these portals, you can have a transparent understanding of the terms and conditions.
9. How to Reach Alleppey
Sheltered on the Southwestern Coast of India, the stunning town of Alleppey invites travelers from around the world to enjoy the beauty of its peaceful backwaters. Know how to reach there by using the details given below.
By Air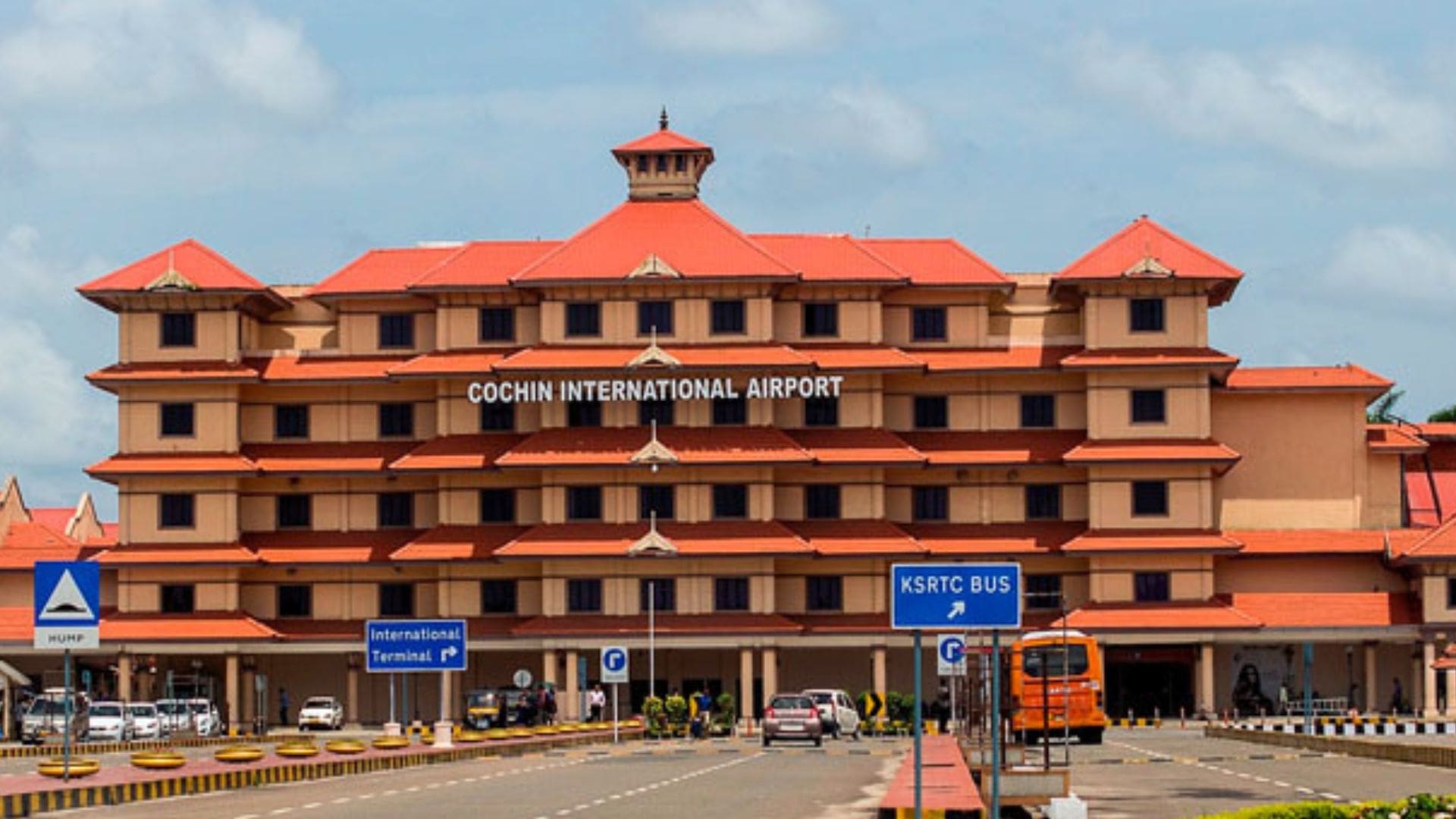 For those arriving from distant corners of the globe, the most convenient option is to fly into Cochin International Airport, located approximately 78 kilometers away from Alleppey. This well-connected airport receives flights from major cities across India and international destinations. After landing, you can hire a taxi or avail of other transportation services to reach the tranquil town of Alleppey.
By Train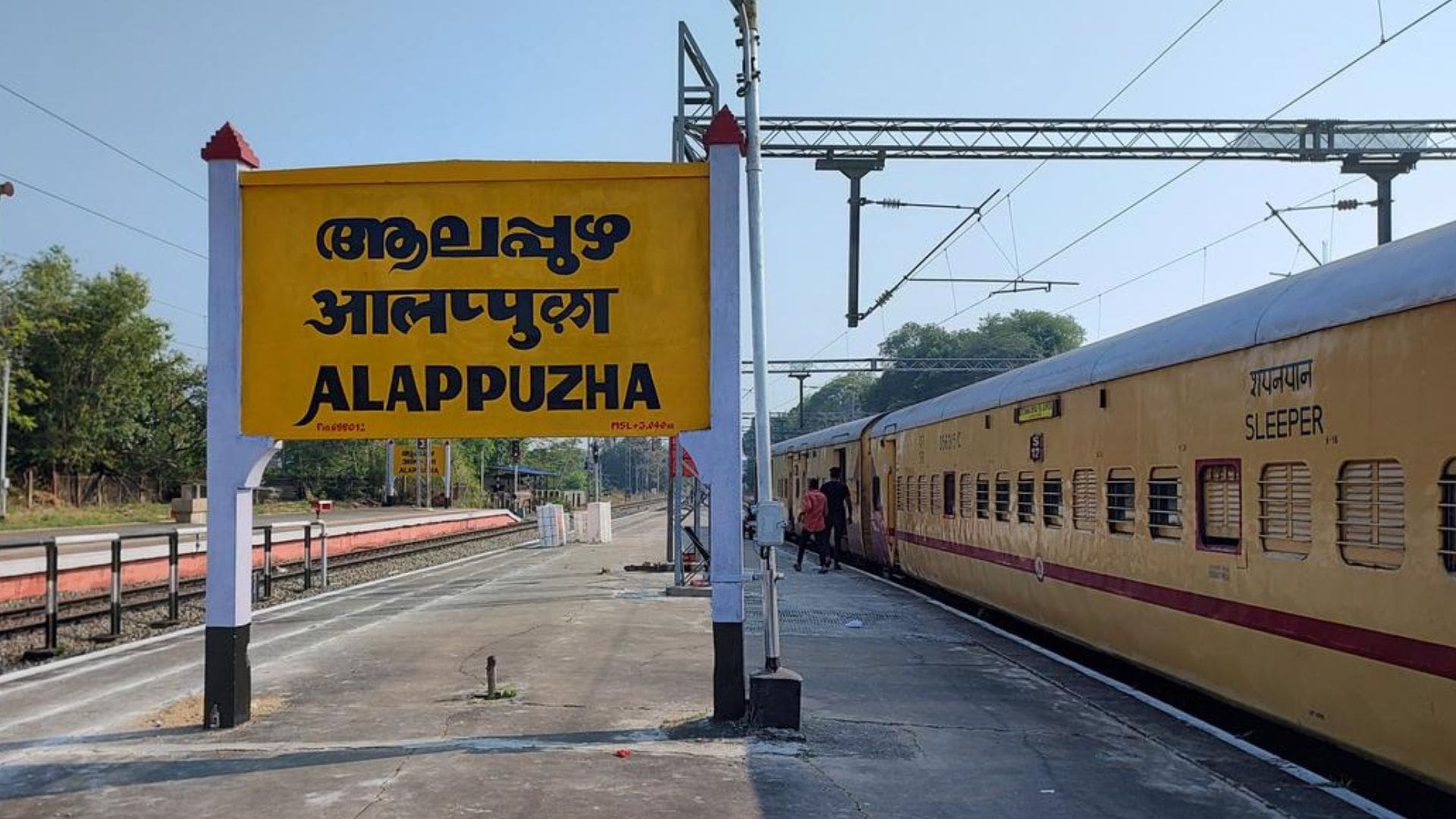 Alleppey boasts excellent railway connectivity, making train travel a popular choice for many travelers. Alleppey Railway Station, also known as Alappuzha Railway Station, is well-linked to major cities like Cochin, Trivandrum, Bangalore, and Chennai. Once you disembark at the railway station, you'll find numerous auto-rickshaws and taxis ready to take you to your destination.
By Boat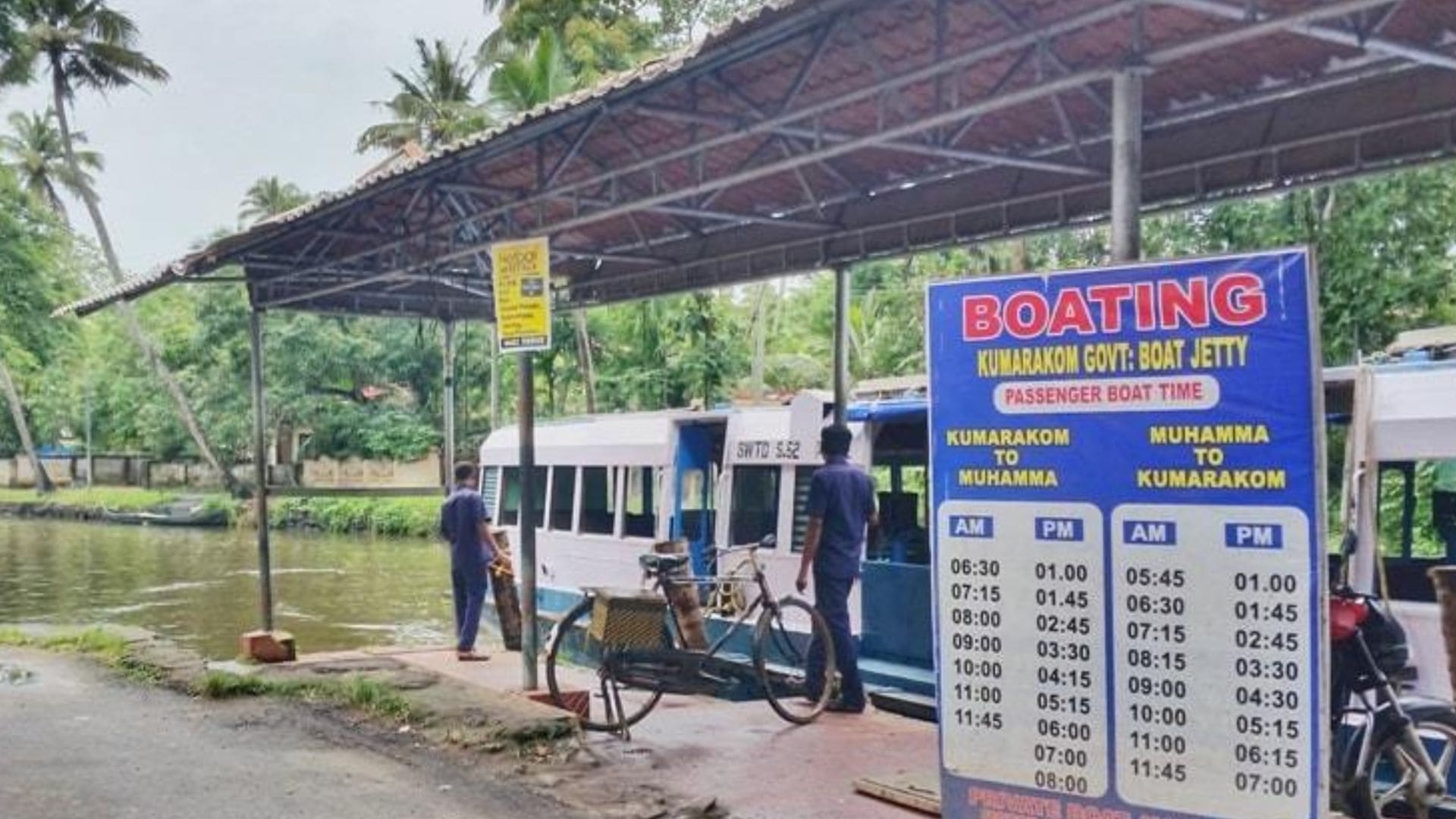 For an authentic experience, consider taking a boat ride to Alleppey, especially if you're arriving from nearby destinations like Kuttanad or kumarakom. Cruising through the backwaters offers a glimpse of Kerala's captivating landscape even before you reach your destination. You can hire a motorboat or a traditional country boat, depending on your preference and availability.
By Road
Traveling to Alleppey by road offers a chance to glimpse the gorgeous beauty of Kerala. A well-maintained network of roads connects Alleppey to various cities within the state and neighboring states. National Highway 66 passes through the town, making it accessible from nearby locations. Private and government-operated buses regularly ply between Alleppey and major cities, providing an economical travel option for tourists.
For a better and hassle free experience, tour operators have designed exclusive trip packages for Alleppey and Kerala. There are perfectly crafted plans are tailored to meet your every need, ensuring you enjoy the utmost comfort and indulgence during your stay. With a focus on providing the best houseboats and top-notch hotels in Alleppey, houseboat providers  strive to create a memorable and unforgettable vacation for you.
Hope you found the tips useful.
If there are any questions about Alleppey Houseboat Booking,  please ask in the comments?