Kerala has been blessed with innumerable waterways, one of which is placid lakes in Kerala. The charming beauty of Kerala is best reflected in its backwaters and the mesmerizing lakes in Kerala that make up the unique breathtaking terrain. Kerala is the southern state that is ideal for a family getaway, an exotic honeymoon trip or even a solo trip for a soul-searching journey. You can roam around the historic towns, explore the wildlife, traverse the spiced plantations or simply laze around the beaches and have a picnic around these beautiful lakes in Kerala.
ALSO SEE – 75 best things to do in Kerala in 2020 (with Photos)
God's Own Country is networked by huge water bodies, that conglomerate into large bodies of fresh water lakes in Kerala, rivers, and rivulets. With a stunning 600 KM coast of the Arabian Sea, you can go on a soul-stirring vacation in Kerala and soak in the good vibes, experience absolute bliss by exploring these important lakes in Kerala.
Have a look!
List of Lakes In Kerala
Looking for an escape to break the monotony of life and get away to breathe fresh air? Fret not as we give you a list of 10 beautiful lakes in Kerala that will encapsulate your mind and replenish your soul on your summer holidays in Kerala, God's Own Country!
1. Periyar Lake
Synonymous with Periyar National Park, the Periyar region also boasts of a scenic lake in Kerala. Periyar Lake is part of the Periyar National Park and boating in Thekkady to enjoy the beauty of the wildlife park is one of the main reasons to visit the lake. Formed after the construction of the dam across River Mullaperiyar, this lake in Kerala boasts a unique aquatic ecosystem.
The Periyar Lake is surrounded by lush greenery, you can spend your day exploring the exotic wildlife and the serene aquatic ecosystem. Periyar National Park and wildlife sanctuary famous as the largest elephant and tiger reserve in Kerala. If you are visiting Periyar Lake, you can cruise along the lake and spot the wild animals that come to the lake from the verdant jungles of the park to quench their thirst, especially in summer. Besides boating, you can also indulge in bamboo rafting and trekking along the banks of Periyar Lake.
Location of Periyar Lake: Thekkady, Idukki District, Kerala
Best time to visit Periyar Lake: October – March
ALSO SEE – Boating in Thekkady- How to book Online?
2. Ashtamudi Lake
The second largest lake in Kerala, Ashtamudi is situated in the Kollam district. Home to over 60 species of birds, Ashtamudi lake is amongst the most famous backwater lakes in Kerala that is also a popular hotspot among honeymooners. Ashtamudi is the second largest among all the lakes in Kerala and the name Ashtamudi means eight braids that symbolize multiple branches of the lake. You can spend your day exploring the surrounding wildlife or the unique ecosystem. This backwater lake in Kerala allows visitors to enjoy boating in serene waters. The beautiful sight of this lake is going to make you want to come back to Kerala for another holiday.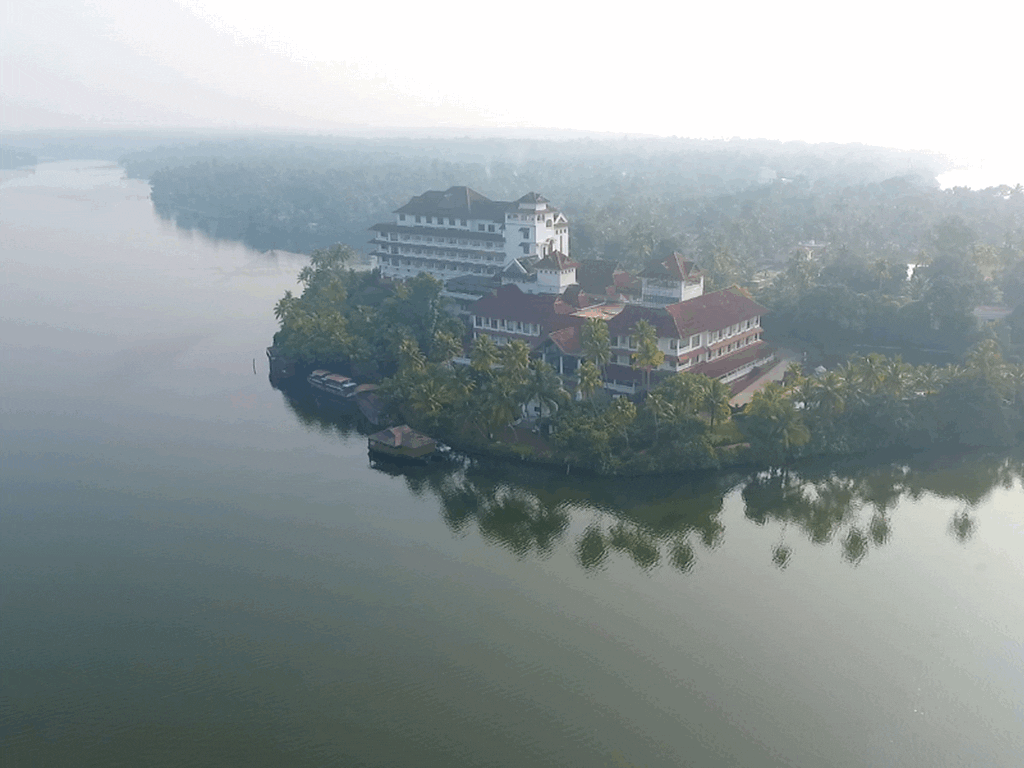 Location of Ashtamudi Lake: Ashtamudi Lake, Kollam, Kerala
Best time to visit Ashtamudi Lake: September – March
ALSO SEE – Kerala Backwater Cruise – Top 10 Fun Facts
3. Vembanad Lake
Vembanad Lake is the longest lake in India that attracts many travelers as it's also the largest lake in Kerala. The scenic beauty of this freshwater lake in Kerala leaves every spectator in awe of it. Being a prominent backwater tourist attraction, it also holds specific fishing and boating activities that tourists can indulge in. Vembanad Lake is known as Vembanadu Lake in Alappuzha, Punnamada Lake in Kuttanad and Kochi Lake in Kochi and the famous houseboat trips in Kerala and Nehru Trophy Snake Boat Race happens in this lake. Check out this lake if you're holidaying in Kerala and make sure you take part in all the backwater activities there for fun times with your friends and family.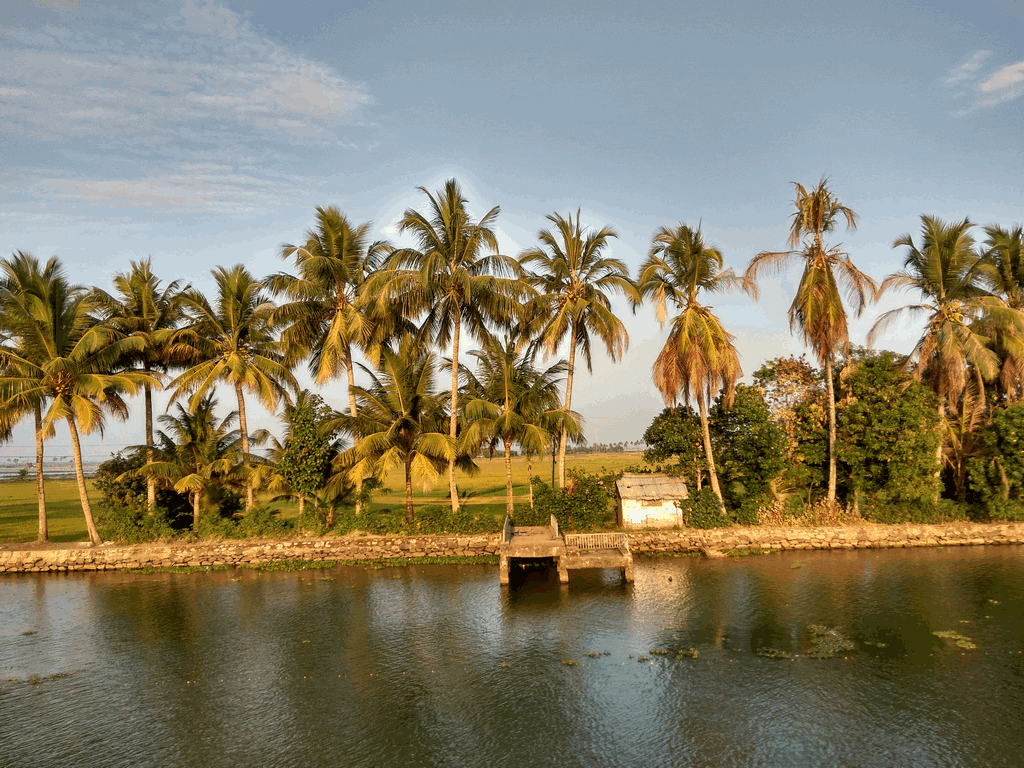 Location of Vembanad Lake: Vembanad Lake, Kottayam, Kerala
Best time to visit Vembanad Lake: November – March
4. Sasthamkotta Lake
The Queen of Lakes is also the largest freshwater lake in Kerala that is surrounded by scenic hills, diverse flora, and fauna that nature enthusiasts love to visit in Kerala and the source of the water in the lake is the Kallada river. Lake is named after the deity of Sastha is a temple on the banks of the river. If you're looking for a quiet and serene place to introspect and enjoy solitude then this lake is a must-visit in Kerala.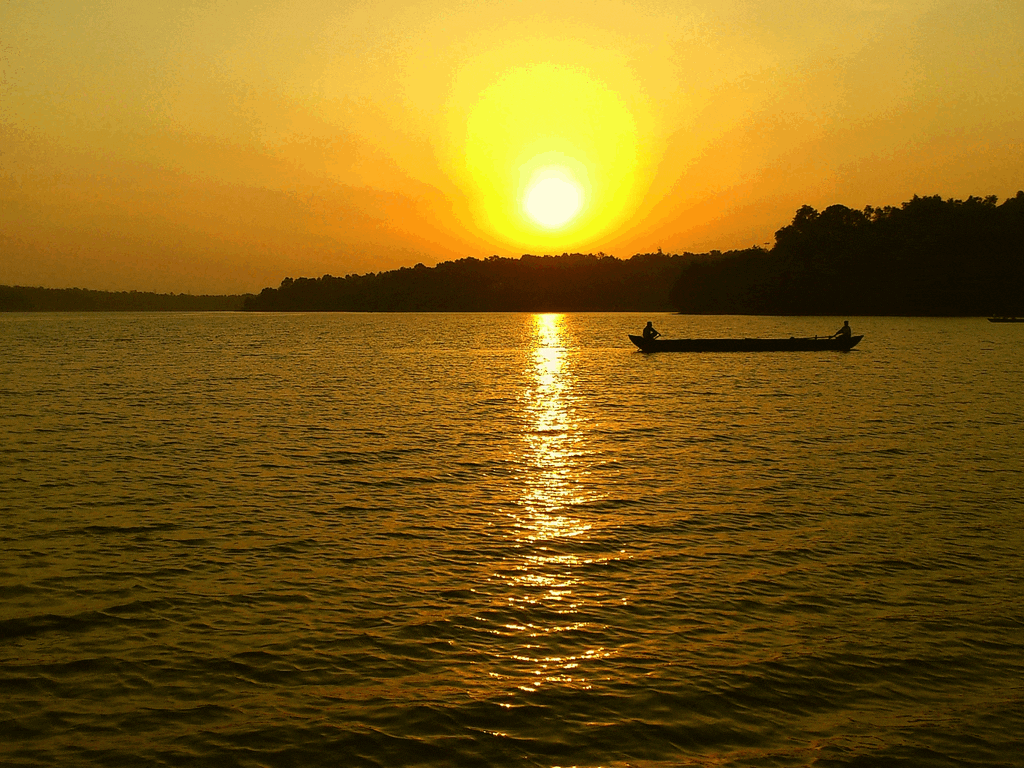 Location of Sasthamkotta Lake: Kollam, Kerala
Best time to visit Sasthamkotta Lake: August – March
5. Akkulam Lake
One of the most prominent lakes in Kerala, Akkulam Lake is located in Trivandrum and boasts fine beauty and mesmerizing sights that will replenish your mind and soul including the Southern Air Command of the Indian Air Force. You can enjoy a refreshing getaway at this lake in Kerala with your loved ones or spend some alone time soaking in the greenery all around you. The lake is frequently visited by many wildlife photographers and nature enthusiasts.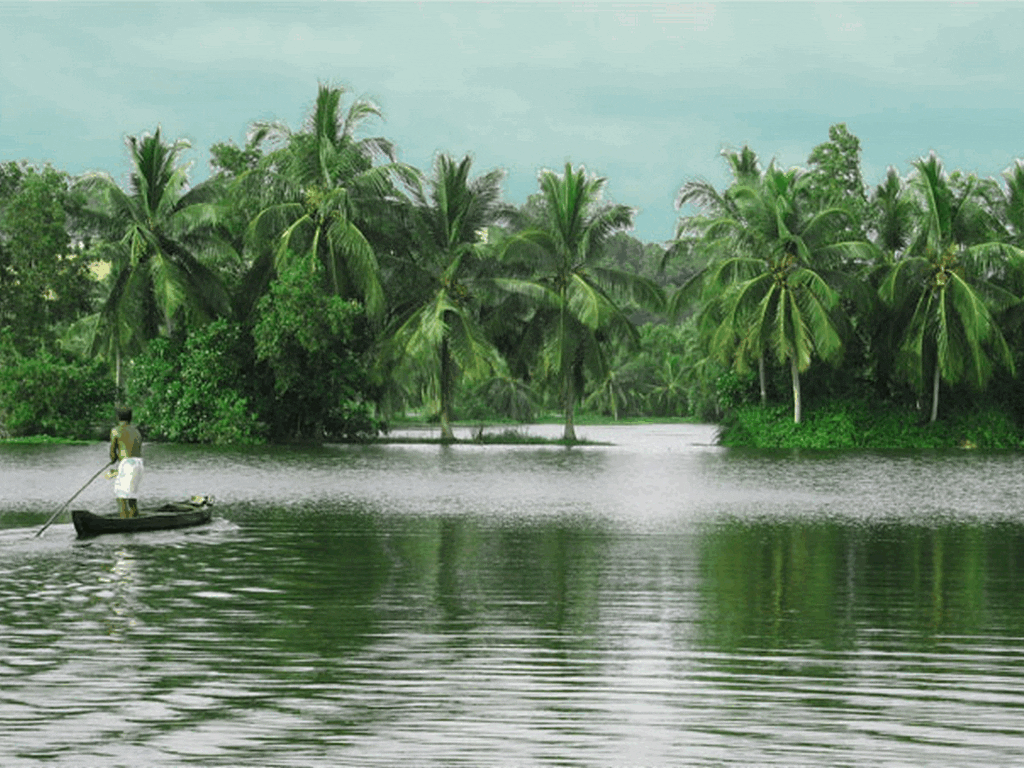 Location of Akkulam Lake: Trivandrum, Kerala
Best time to visit Akkulam Lake: October – February
ALSO SEE – Best Beaches in Trivandrum
6. Pookode Lake
A favorite haunt amongst tourists and locals alike, Pookode lake is a natural freshwater lake surrounded by the verdant jungles and the scenic Western Ghats. This scenic freshwater lake in Kerala is the smallest lake in Kerala with the shape of India's map has plenty of blue lotus as well as freshwater fishes. The lake offers boating and other activities that tourists can indulge in whilst witnessing a mesmerizing sunset over the lake. Make sure to carry your cameras to capture the tranquil sunset. The lake is ideal for many honeymooners and adventure enthusiasts to visit during their southern getaway in Kerala and is the smallest and highest altitude fresh water lake in Kerala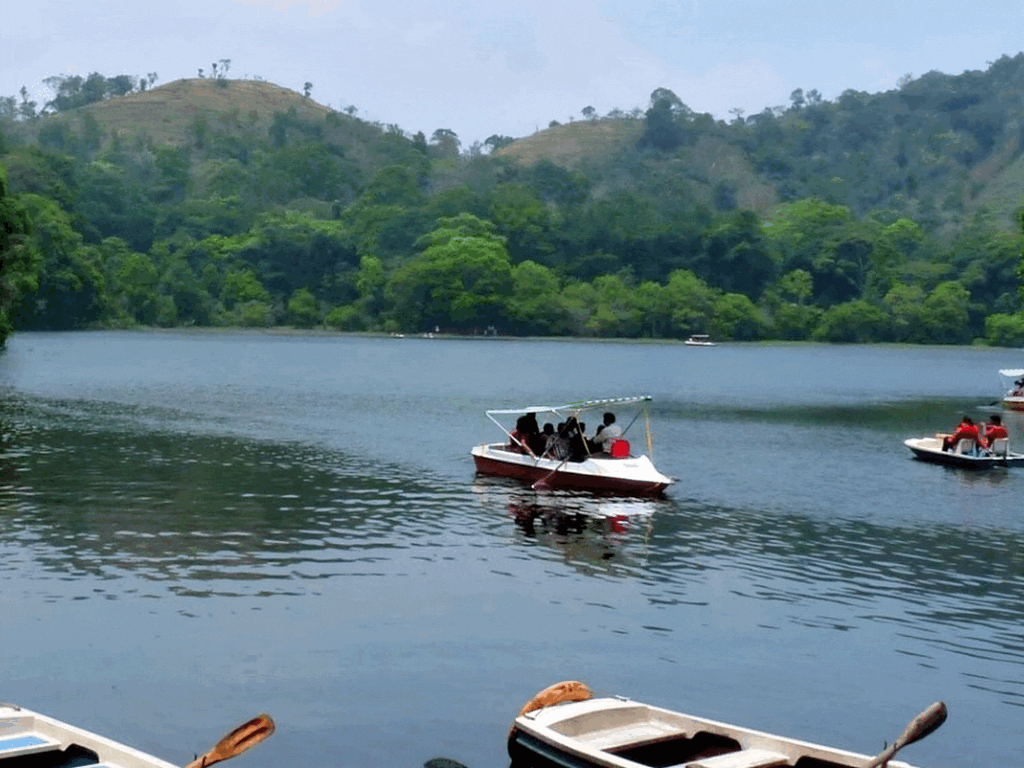 Location of Pookode Lake : Pookode Lake, Wayanad, Kerala
Best time to visit Pookode Lake: December – March
7. Vellayani Lake
Enhancing the charm of Trivandrum is this famous lake in Kerala, Vellayani Lake. Vellayani Lake happens to be the largest lake in Kerala in the Thiruvananthapuram district. The enchanting lake of Vellayani has a fascinating tale behind its formation. The story behind the origin of this lake goes back to when a beggar comes to the lake seeking water and comes across a meditating saint. With this, the lake holds a certain charm that allures travelers to come to visit the lake and spend time with their loved ones surrounded by the beauty of the lake and its serene nature.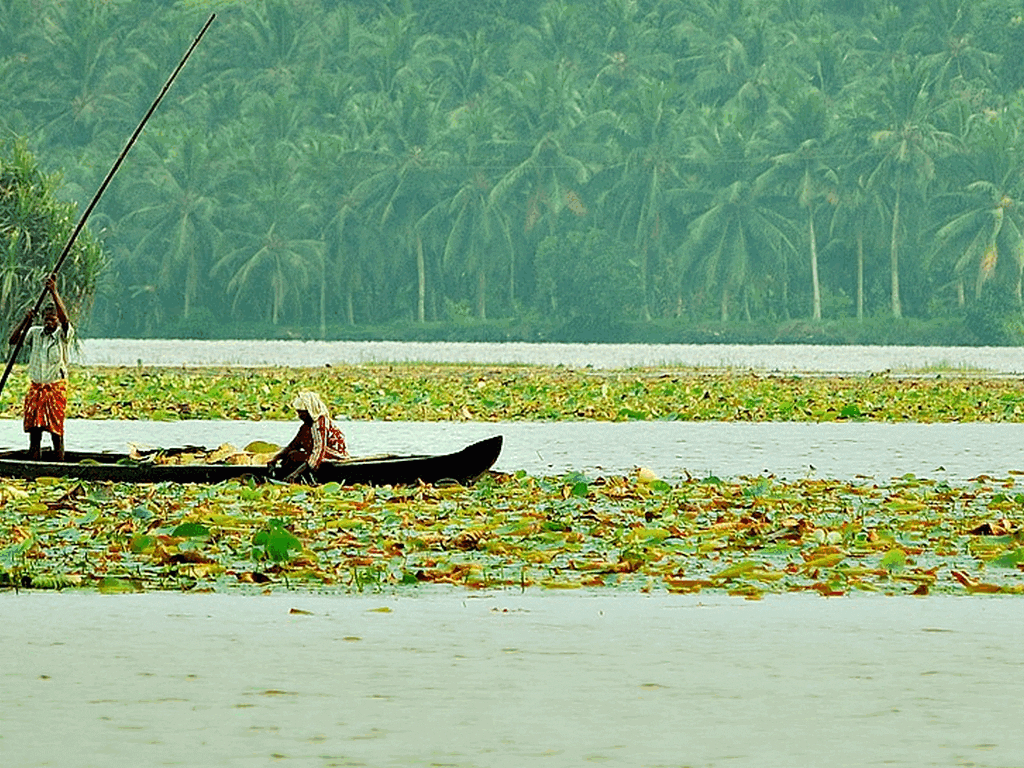 Location of Vellayani Lake : Vellayani Lake, Trivandrum, Kerala
Best time to visit Vellayani Lake: September – March
8. Paravur Lake
An emerging tourist destination, Paravur lake is amongst the most spectacular lakes in Kerala. The Paravur Lake is another one of the most important lakes in Kerala as the coast of the lake is interconnected to the Arabian Sea making it one of the most beautiful water bodies of Kerala. The lake is a favorite haunt for many tourists and locals alike, idle for a romantic or an adventurous getaway. Make sure you add this lake to your list of the most beautiful lakes to visit in Kerala.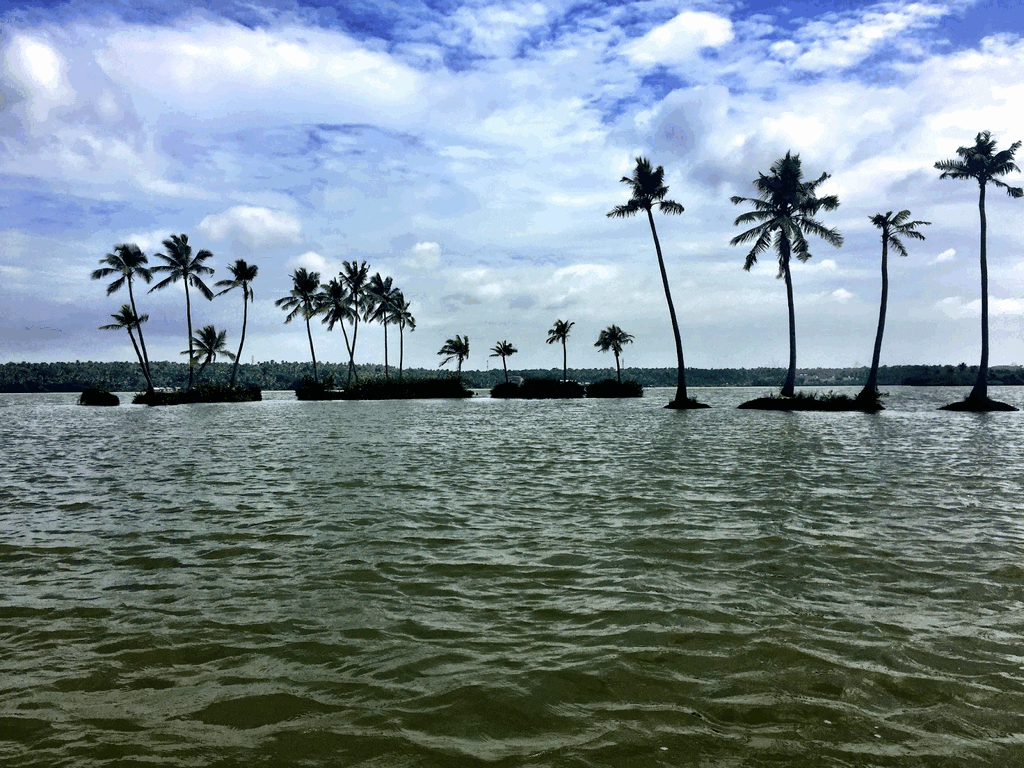 Location of Paravur Lake : Paravur Lake, Kollam, Kerala
Best time to visit Paravur Lake : September – February
9. Kayamkulam Kayal
Kayakulam Lake spread over an area of 60sq. Km. is one of the most scenic backwater lakes in Kerala. This serene spot is ideal for a family getaway or a picnic hangout with friends. The Kayamkulam Kayal is one of the most important lakes in Kerala and prominent water bodies in Kerala surrounded by the glistening waters of the Arabian Sea. The rural hamlets surrounding the lake make it even more rustic and charming lakes in Kerala to visit. Kayamkulam boat race is conducted in Kayamkulam Kayal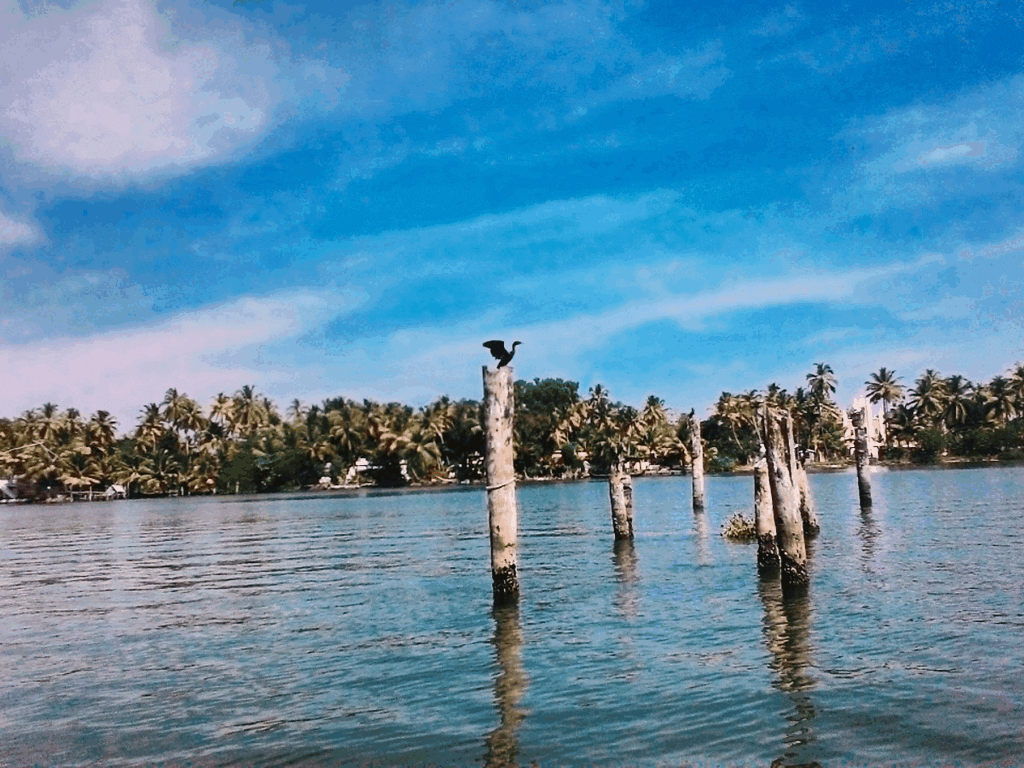 Location of Kayamkulam Kayal: Alappuzha, Kerala
Best time to visit Kayamkulam Kayal: November – February
10. Vadakkechira Lake
This is a famous pond located in Thrissur, and among the most beautiful heritage lakes in Kerala that is home to several exotic species of the wild and an exquisite display of flora. This heritage lake in Kerala was built by Shakthan Thampuran and is one of Thrissur's famous landmarks. This lake is a favorite spot for many adventures, nature, and wildlife lovers who can have a gala time exploring the natural beauty of this lake and the surrounding region.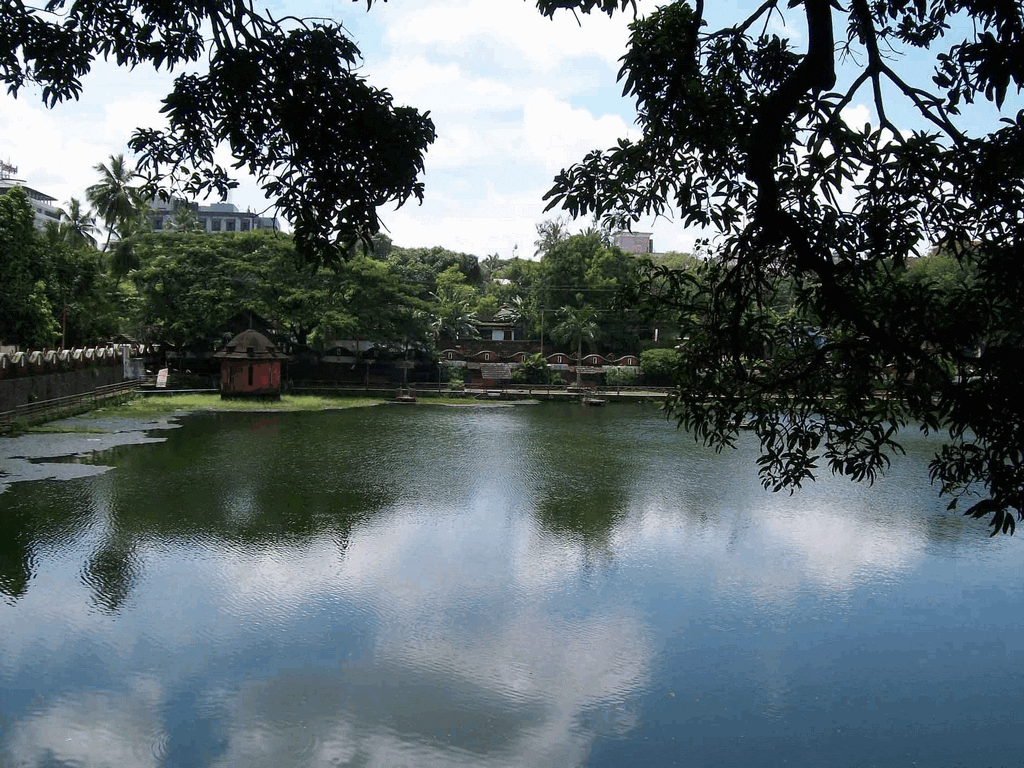 Location: Vadakkechira Lake, Thrissur, Kerala
Best time to visit: October – February
That concludes our list of the 10 most beautiful lakes in Kerala that you must visit on your southern getaway to the 'God's Own Country'. These lakes are surrounded by some of the most scenic sights and verdant jungles of Kerala. You can explore the wildlife along with exploring these serene water bodies and experience a blissful holiday in Kerala. This beautiful southern state is ideal for a getaway to rejuvenate yourself amidst the glistening water bodies and the lush greenery it encapsulates. So, plan a picture-perfect holiday to this southern destination in India with your partner or family and let us know about your experience.