Gavi in Kerala is a major ecotourism project that has been initiated by the Kerala Forest Development Corporation situated in the Pathanamthitta district of the state. This rich ecotourist spot and pride of Pathanamthitta offers travelers various activities including but not limited to trekking, boating, forest camping, wildlife watching, night safaris, nature trails, and much more. Tucked inside the lush and refreshing Ranni reserve forest, Gavi Kerala happens to be a significant segment of the Periyar Tiger Reserve in Thekkady as well as the Seethathode Panchayath in Ranni Taluk.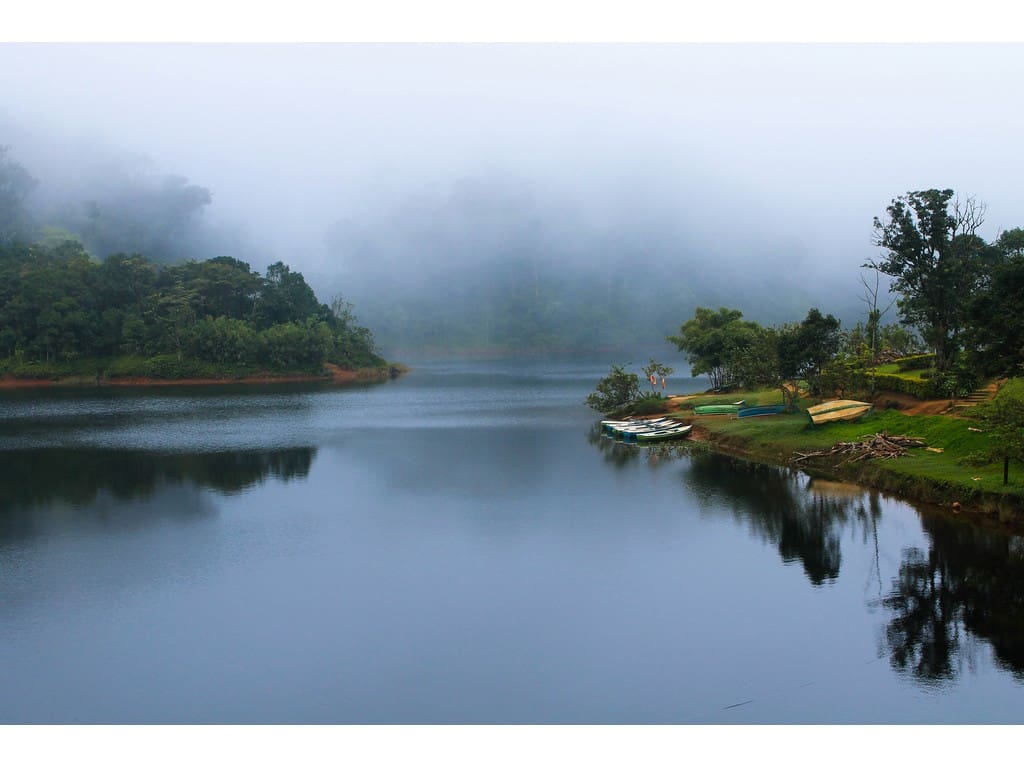 Gavi Ecotourism project recently rose to fame when the world-renowned 'Alistair International' tourism major featured it in its list of the best ecotourism centers in India! Gavi Kerala owes this popularity to its well preserved scenic resources and undisturbed biodiversity that it has successfully kept away from the vicious claws of modernity and reckless tourism. It is for this reason that Gavi is among the best places to visit in Kerala for nature lovers, wildlife enthusiasts, bird watchers, and adventure seekers. A plethora of endangered and rare wildlife species are sheltered by this rich reserve, including over 260 species of birds!
ALSO SEE- Top 33 Best Places to Visit in Kerala (with PHOTOS)
What is Gavi Kerala Eco Tourism?
Gavi Kerala Ecotourism project recently rose to fame when the world-renowned 'Alistair International' tourism major featured it in its list of the best ecotourism centers in India! Gavi Kerala owes this popularity to its well preserved scenic resources and undisturbed biodiversity that it has successfully kept away from the vicious claws of modernity and reckless tourism. It is for this reason that Gavi is among the best places to visit in Kerala for nature lovers, wildlife enthusiasts, bird watchers, and adventure seekers. A plethora of endangered and rare wildlife species are sheltered by this rich reserve, including over 260 species of birds!
Gavi Kerala Ecotourism: General Information
Elevation: 1,036 m
District: Pathanamthitta district
Location: Pathanamthitta district, Kerala 685565
Geography: Gavi has a varied terrain inclusive of hills, valleys, grasslands, tropical forests, sholas, waterfalls, and cardamom plantations
ALSO SEE- Pathanamthitta tourist places – Top 10 places in Pathanamthitta
Best Time To Visit Gavi Kerala
You can visit anytime from September to February in order to experience the best of what Gavi has to offer. The Gavi Kerala weather during this time is most suitable for undertaking all kinds of tourist activities and sighting wildlife in their natural habitat. The weather during this time is pleasant throughout the day. You will end up getting a surreal holiday experience thanks to the awesome Gavi climate in winter months. If you wish to enjoy Gavi's heavy monsoon season, you should plan your trip between June and September.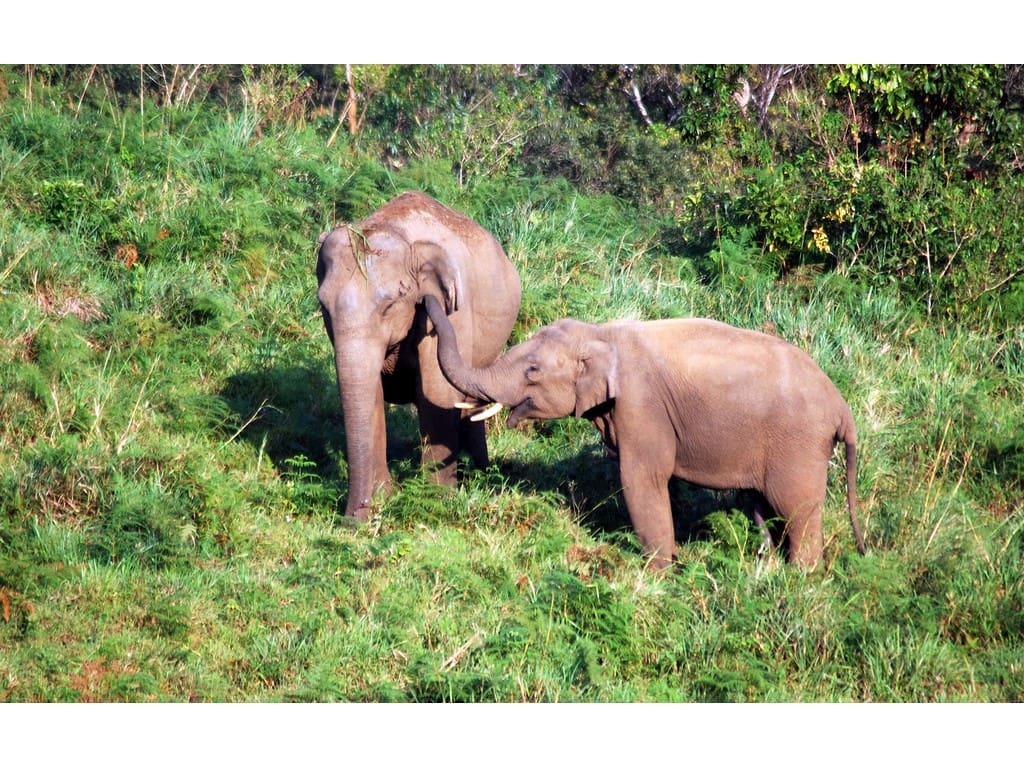 While there are no restrictions against visiting Gavi Kerala in the summer months from March to May, it is not preferable since the weather is very hot and dry. If you wish to indulge in forest tent camping inside the Gavi forest, then you must visit during the winter time from November through March as it's only available during this period. Just make sure you book well in advance.
How To Reach Gavi Kerala
Gavi in Kerala is actually quite easy to reach via various modes of transport. While you may have to switch between different modes to get there, it'll surely be an enjoyable journey filled with endearing sights of Kerala's natural beauty! We have compiled below all the details for how to go to Gavi so that you pick the most suitable means as per your convenience and budget.
How To Reach Gavi By Air
The nearest airports to Gavi include the Cochin Airport located about 5 hours away and the Trivandrum Airport located 5.5 hours away. From there you can either rent a vehicle to drive to Gavi via scenic routes, or avail the KSRTC Bus service to get to Kumily. From Kumily, Gavi is just a jeep ride away!
How To Reach Gavi By Train
The nearest railway station to Gavi is Kottayam Railway Station located 128 km away. From the station you have the option of either taking the KSRTC operated bus or renting a vehicle to Kumily from where you can hire a jeep to get to Gavi.
How To Reach Gavi By Road
Gavi has a rather well-connected road network with a lot of major cities and towns in Southern India. If you enjoy road trips, you'll find that the journey to Gavi via road is a lot more scenic and exciting than by other means of transport. The nearest town to Gavi is Vandiperiyar located 28 km away, followed by Thekkady (51 km away) and the Pathanamthitta District Headquarters (109 km away).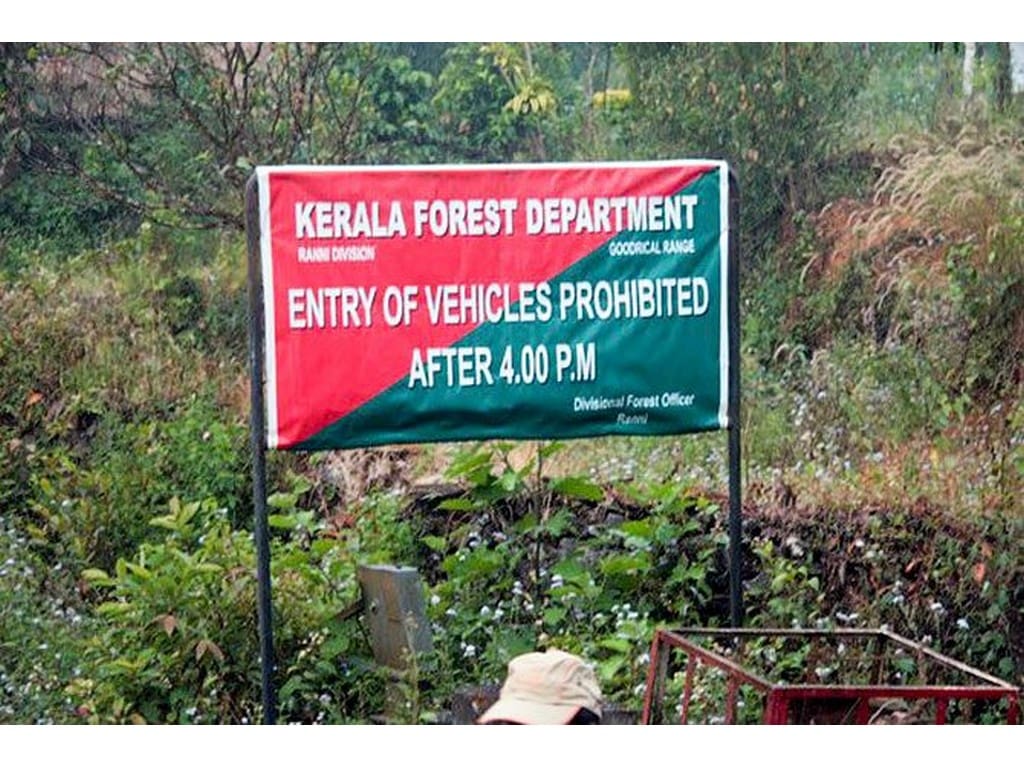 KSRTC runs regular bus service to and fro all major cities in Kerala. Whether you rent a vehicle, drive down your own car, take a bus, or indulge in a fun Gavi bike trip with your gang, you are sure to have the most rejuvenating experience riding through tea plantations, hills and valleys, grasslands, and forest tracts or Kerala!
Gavi Kerala Entry Fee
Entry passes can be acquired easily from the Forest Checkpoint en-route Vallakadavu. However, make sure you book your Gavi-Kakki entry pass in advance with the Kerala Forest Development Corporation Ltd to avoid unnecessary hassles at the last minute. Gavi has a downright nominal entry fee that everyone can afford.
Gavi entry charges: INR 25 per person
Vehicle charges: INR 50 per vehicle
Camera charges: INR 100
For Gavi-Kakki Ecotourism online ticket booking and jeep safari booking you can write to Kerala Forest Development Corporation Ltd
Where To Stay In Gavi
The lavish and eco-friendly KFDC Gavi Hotel – Green Mansion Gavi Kerala is the best option for a comfortable, scenic, and value-for-money stay. Gavi stay packages of this beautiful jungle lodge offer a variety of activities like boating, jeep safari, plantation visits, nature walks, trekking to Sabarimala viewpoint and plenty of facilities to make your trip a memorable one. The best way to experience the serenity and natural bounty of this enchanting eco-friendly hub in Kerala is by staying in this handsome jungle lodge tucked inside the forest reserve itself.
Wake up fresh every morning to the lovely sounds of nature and bask in the opportunity of spotting exotic birds and wildlife from your verandah itself. Staying at Green Mansion Jungle Lodge inside Gavi also makes it convenient for you to indulge in all the activities in Gavi with absolute ease, including early morning jeep safaris through the jungle, owing to its strategic location inside the forest. Your comfortable stay at this lodge also includes basic amenities like dinner and breakfast.
Things To Do At Gavi Kerala
One of the largest tourism ventures by Kerala Forest Development Corporation, Gavi Eco Tourism Project aims to let people interact with untampered and unmodernised nature through a variety of activities like the ones mentioned below:
1. Boating
At Gavi Kerala, you have the chance to row over the emerald waters of Kochupamba with your travel buddies. Boating to Kochupamba is a part of all Gavi tour packages from Pathanamthitta and is among the most enjoyable activities here for adventure seekers and nature lovers. It is a day programme offered at the eco center that takes you across the Gavi reservoir into Kochupamba through an incredibly scenic route. As a part of your Gavi tour package, all required gear and equipment like life jackets will be made available to you at Gavi itself.
ALSO SEE- Thekkady Boating -Online Booking, Timings, Cost, Fare for Foreigners and Indians (Updated)
2. Trekking
With such abundant natural beauty to explore in Gavi, trekking will definitely prove to be an enjoyable and scenic feat. Trekking in Gavi is available to travelers as a full day programme that commences at around 8:30 in the morning and takes you to Kerala's surreal cardamom plantations. Travelers are accompanied by an experienced guide to make the hike a safe, enjoyable, and informative experience. Once there, you'll granted ample time to explore the plantations on their own and rest, before returning to base for lunch.
3. Jungle Jeep Safari
Untouched by commercialization and modernity, Gavi's natural environment provides shelter to a number of species of birds and wildlife. A jeep safari through Gavi's sunlit forests brimming with lush foliage and resonating with nature sounds will truly give you a taste of what heaven looks like! Your adventure-packed safari will give you a rare glimpse at some of India's endangered species of wildlife like the Nilgiri Tahr and the Lion-tailed Macaque. Since
Gavi is also home to over 260 bird species, you'll get to experience the thrill of sighting a number of delightful birds like the Great Pied Hornbill other than Kingfishers and Woodpeckers. You can do your Gavi jeep safari booking when you book a tour package by simply emailing your requirements to Kerala Forest Development Corporation Ltd
4. Plantation Visits
A leisure stroll through Gavi's dreamy plantations of cardamom, pepper, and coffee will give you an incredibly enriching experience for sure! If you look for Gavi photos on the internet, you'll be mesmerized to see these sprawling plantations looking like rolling carpets onto Gavi's fertile lands, a sight that will entice you to book a trip to Kerala at once! You'll be accompanied by a trained guide who will provide useful and intriguing insights into Kerala's blooming cardamom and coffee plantations while also letting you explore them on your own.
5. Sabarimala Viewpoint Visit
Sabarimala Viewpoint in Gavi Kerala is known to offer stunning views of the rolling Sabarimala hills, which are a part of the surreal Western Ghats enveloped in lush greenery. Sabarimala is a Hindu pilgrimage center located in the midst of these hills that plays host to one of the largest annual pilgrimages in the world. It is said an estimated 45-50 million devotees visit it each year from all across India and many regions of the world. This place also boasts of a deep ravine, a forest, and a bizarre museum where you'll find skeletons of animals on display!
6. Jungle Camping
You must not not miss a chance to stay inside Gavi forest where you can get up close and personal with animals roaming free and birds wake you in the morning with their melodious chirping. As a part of your trip programme, Green Mansion Gavi Kerala will arrange for you a memorable tent stay in Gavi packed with all basic amenities, adventures, and meals.
Apart from a lavish experience of camping in the wilderness, your package will also include activities like boating, plantation visits, trekking, and jeep safari. You have the option of staying either in these portable tents or in tree houses and comes highly recommended for those who wish to taste real adventure in the forests of Kerala.
Flora And Fauna Of Gavi Kerala
You'll be able to spot a number of rare and endangered species of animals here, including the Nilgiri Tahr and Lion-tailed Macaque. Other than these, you can easily find Kerala's mighty elephants, gaur, Sambar deer, Barking deer, wild dogs, tigers, and a number of reptile species.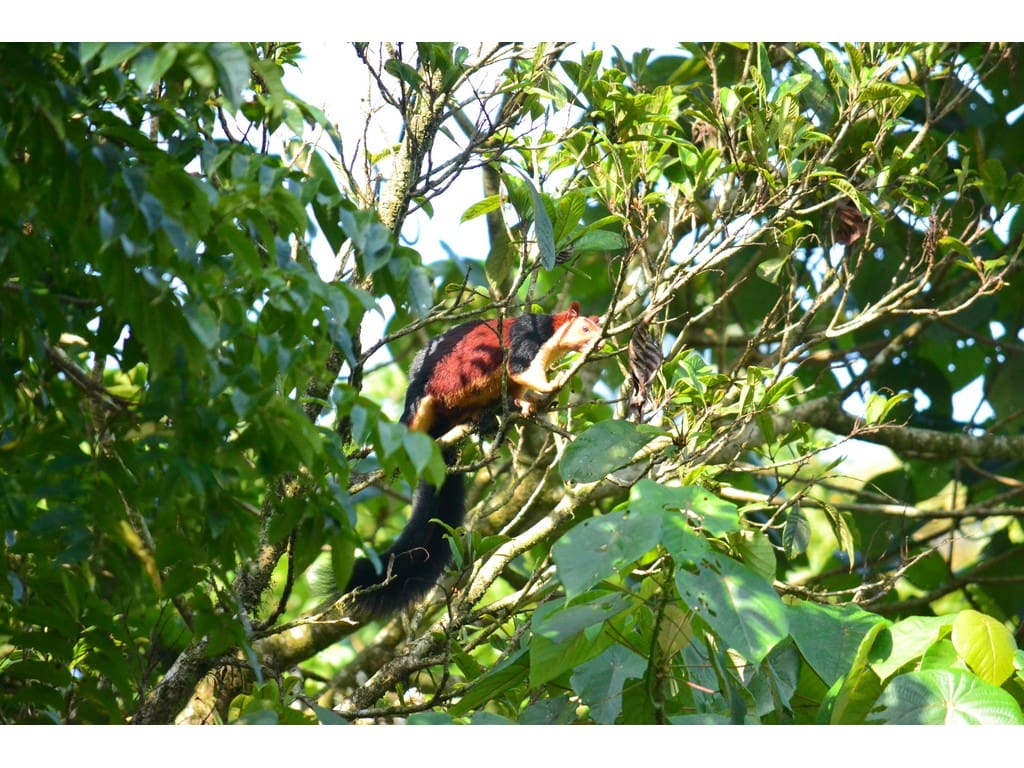 With over 260 species of birds, Gavi is also a haven for bird watchers. Great Pied Hornbills, woodpeckers, mynas, bulbuls, cuckoos, and kingfishers are some of the species you can find here. In terms of flora, Gavi has a varied terrain with a number of plant species, including the distinct Nageia Wallichiana trees that can grow up to 54 meters in height!
What Makes Gavi Kerala Project Special
The Gavi Eco Tourism Project wasn't just initiated to give people a deep insight into Kerala's bountiful natural resources, but also to support the local community here. By hiring this region's local people for jobs like tourist guides, gardeners and cooks, this project not only enables them to earn their daily bread and butter, but also helps them make visitors more aware about the importance of conservation of nature.
Tips For Visiting Gavi Kerala
Here are a few tips you must keep in mind when you're visiting Gavi:
Do not litter. Dispose off the trash in designated trash bins around you.
Carry water bottles that you can refill.
Do not feed, scare, or disturb the wildlife in any way.
Do not smoke inside the forest area.
Do not walk or hike inside the forest area without the assistance of a guide.
Keep children close at all times. Make sure they do not wander off.
Do not get off the vehicle during your safari ride unless your guide permits you to.
Do not pluck or damage plants and trees inside the forest area. Such actions are strictly prohibited.
Try to not use a flash while taking pictures inside the forest area.
Drink plenty of water to keep yourself hydrated.
Wear comfortable cotton or linen clothes. Wear proper hiking shoes when going for a trek or visiting the plantations.
Carry insect/mosquito repellent.
With so much to explore and enjoy, a trip to the Gavi Kerala is bound to leave you mesmerized! Whether you visit with family, explore it with your best buddies, or tour it with your partner, you will end up making memories to last you a lifetime! So, what are you waiting for? Go through our Gavi tour packages and pick the one that best suits your needs and preferences. A fun and adventure-packed holiday awaits you here!
Happy Tripping!