Munnar is 140 km (about 4.5 hours) from Kochi. Remember to budget a good 4 hours if you are driving up or down, since the road is blind in some places and there are a lot of trucks and buses that seem to drive as if they own the road.Alongside, you can see many refreshing waterfalls where you can take some rest. When you plan a Munnar trip you need to ensure that you stay in Munnar for two nights at least enjoy the complete experience. If done in haste you may spend most of your time inside the car and may miss out lot of experiences on the way like waterfalls on the way to Munnar.
1. Valara waterfalls
Valara waterfalls are surrounded by lush, dense forests that are home to a wide variety of small animals and birds. Valara waterfall in the middle of a non-exploited forest with chilly downpour of clear water and it is a common sight to see tourists taking a bath in this waterfall. This waterfall is in the Deviyar river, a small river originating from western ghats, passing through Adimali Grama Panchayath. It is considered as one of the major waterfalls in Kerala state. The Thottiyar Hydro Electric project, the upcoming project by Kerala State Electricity Board is very close to this waterfall.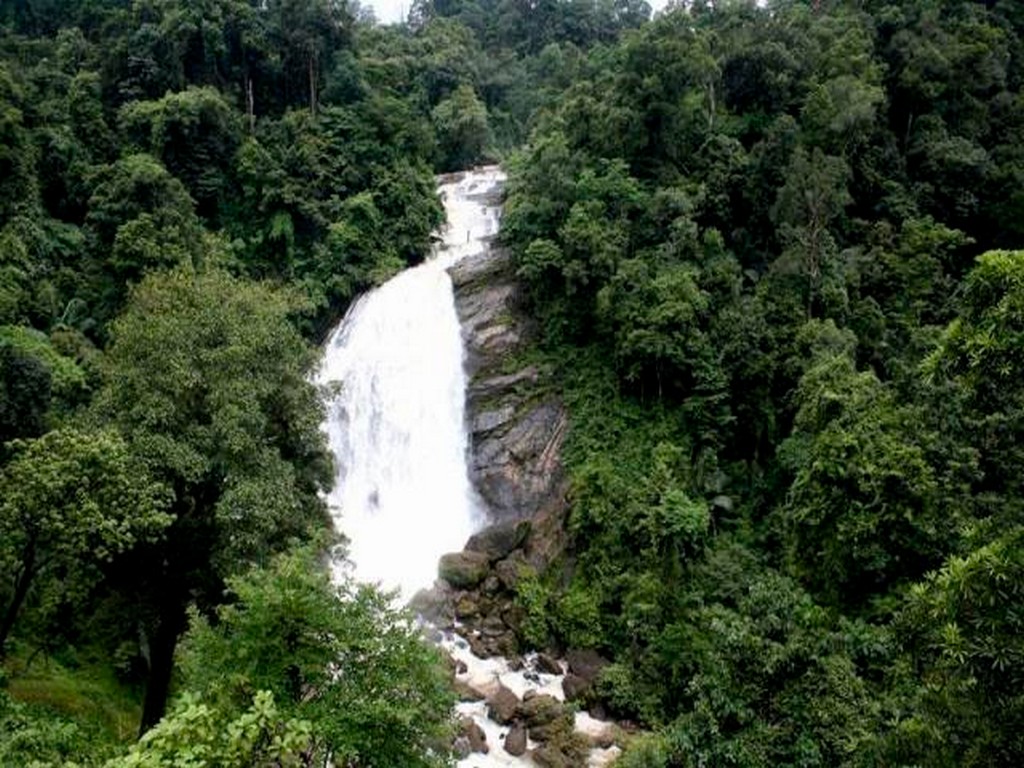 2. Cheeyappara Waterfalls
Cheeyappara Waterfalls is even more magnificent than Valara and ou can see water cascading down here over seven steps, providing a truly fantastic spectacle for you to behold!The awesome scene of white waters cascading down from the top of a peak will remain forever in your heart as one of your most precious memories.The surroundings of the beautiful Cheeyappara Waterfalls are a great place where you can pursue a range of activities, foremost among these being trekking.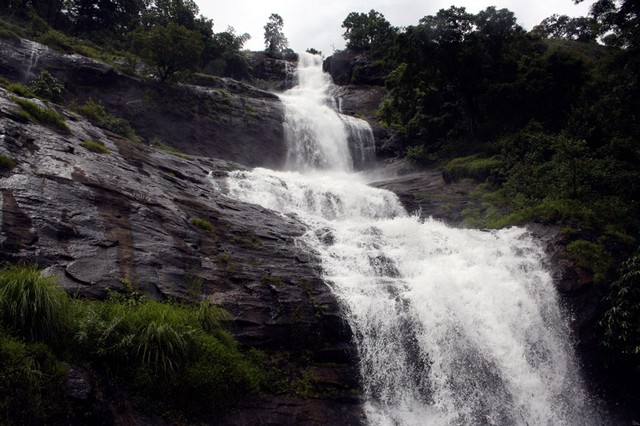 Although, the road is a national highway and is smooth (NH 49), it is narrow, twisty and curvy. Make sure you have a light meal before you drive to Munnar on these roads, to ensure a smooth experience! Kothamangalam is around 60 km from kochi and is 80 km away from Munnar. Between Kothamangalam and next town "Adimali", you can experience a beautiful cool drive through a natural forest where you enjoy the waterfalls on the way to Munnar and multiple streams.
Checkout some of our Munnar tour packages to experience the beauty of these waterfalls.