Trivandrum, or Thiruvananthapuram, is the capital of Kerala and is characterized by undulating hills and bustling alleys. Trivandrum's strategic location makes it an ancient trading port dating back to 1000 BCE. The city was initially built on 7 hills with the western ghat on one side and the Arabian Sea on the other. The beach towns Kovalam and Varkala are close to Trivandrum.
Not Interested in Trivandrum Zoo? ALSO SEE – 9 Best Beaches near Trivandrum
Trivandrum is a tourist delight and has something to offer everyone, from a terrain naturally endowed with some of the most beautiful sights imaginable to culturally significant holy sites that have flourished for more than a thousand years. The Trivandrum zoo is definitely worth a visit and is a must.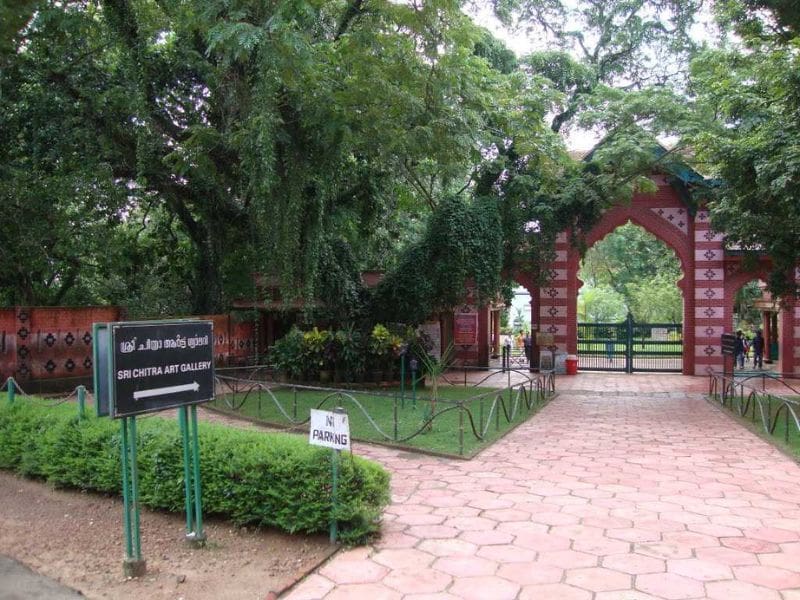 Trivandrum Zoo is the oldest Zoo in the country and is located in the heart of the city. Swathi Thirunal Rama Varma, the Maharaja of Travancore from 1830 to 1846, built the Zoo. He formed a committee with General Cullen, Elaya Raja, and Mr. Allen Brown, who first established a museum in 1857. A park and zoo were added to it in 1859 with the intention of increasing visitors to the museum. The beautiful zoo is spread over 55 acres with lakes, woodlands, and well-manicured lawns. Visitors can enjoy boat rides in the lake by the zoo.
Author Ann Martel famously drew inspiration for the animals in his book Life of Pi from creatures he saw in the zoological gardens of Trivandrum. Shaded pathways go through native forests, lakes, and woodlands, where tigers, macaques, hippos, peacocks, deer, leopards, and other animals live there.
How to Reach Trivandrum Zoo?
Trivandrum city is well connected by road, rail, and air. As we mentioned, the zoo is the heart of the city and is readily accessible by bus, cabs, and auto rickshaws. You can hire a bicycle or scooter to travel within the city. The zoo is 3 km from Thampanoor Bus Station and Thiruvananthapuram Central Railway Station. It is just 9 km from  Trivandrum International Airport.
Best time to visit Trivandrum Zoo
The best time to visit Trivandrum  Zoo is from November to February when the weather is pleasant. Summers are hot and humid in Trivandrum and can be uncomfortable.
The Animal collection
Trivandrum zoo is home to 82 species of animals, including Lion Tailed Macaques and Nilgiri Langurs on display. Rhinoceros, Hippopotamus, Deer (Sambar, Spotted, Barking, Hog), Barasingha, Nilgai, and Black Buck are just some of the species available. The zoo houses big cats like the Lion, Royal Bengal Tiger, Jaguars, and the rare white tiger.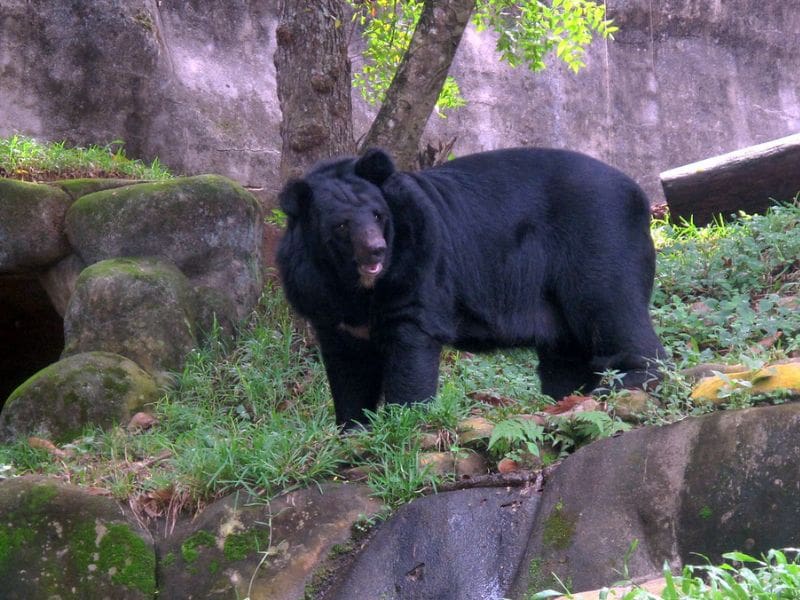 Birds in Trivandrum Zoo
Visitors can spot indigenous and exotic birds at the zoo. There are several water birds like Stork, Pelicans, and cranes. You can spot exotic birds like macaws, Turcos, cockatoos, and ostrich. Birds like owls, eagles, and vultures are popular with kids and adults.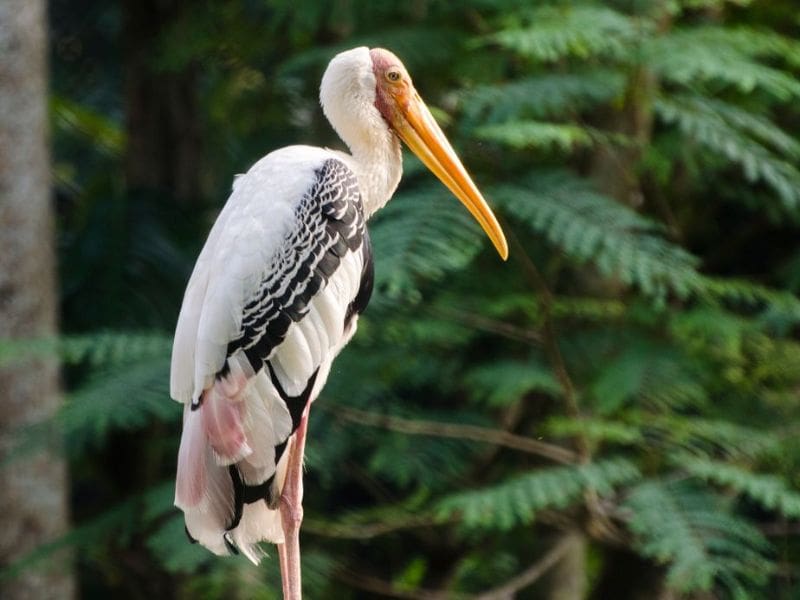 ALSO SEE – Best Resorts in Kerala
Reptiles
People are either scared of reptiles or fascinated by them. Thiruvananthapuram Zoo has a fantastic collection of reptiles like snakes, lizards, turtles, and alligators. You should not miss out on king cobra and anaconda. Besides animals and reptiles, the zoo has a large collection of butterflies.
There are seven anacondas in the zoo, including six females, and all of them were brought from Sri Lanka . The zoo boast of an aquarium and is home to over 15 species of fish
ALSO SEE – Top 7 Best Things to do in Kovalam
Trivandrum Zoo- Timings, Booking, Entry Fee and Ticket Rates
The zoo is open from 9 AM to 5.15 PM
The ticket prices are reasonable with:
Rs 5 for children below 12 years.
Rs 20 for children above 12 years,
Rs 40 for a family ticket (father, mother, and 2 children below 12)
Rs 200 for a group (35 or less number of students)
You need to pay Rs 50 for a still camera and Rs. 100 for a video camera. Car parking is steep at Rs. 150.
Trivandrum zoo weekly holiday is on Monday
You can hop onto an electric car on the zoo premises. The charges are very reasonable with special rates for families, specially-abled persons, and senior citizens.
Other attractions in Trivandrum
ALSO SEE – 75 best things to do in Kerala
Trivandrum has a lot to offer, from beaches to temples.
Sri Padmanabhaswamy temple is one of the oldest temples in the country is dedicated to Lord Padmanbhaswamy.
Poovar Island is a small coastal village near the city.  It is believed King Solomon arrived here. It was an important center of trade.
The observatory is situated on a hill and has a fantastic view of the surroundings and the city.
Magical Planet Theme Park promises to be a fun family activity with magic and entertainment.
Kovalam Beach is considered among the most pristine beaches in India.