Kerala Tour Plan – Tourists always feel fascinated to visit India, a country known for its diversities. Kerala is one of the places in India which offers you the chance to know how generously nature has adorned this place with amazing beauty.  The culture, landscape and climate of Kerala are typically different from each other, which will look surely attract your attention. If you are on your first ever trip to Kerala a little planning will help you to make the travel more enjoyable.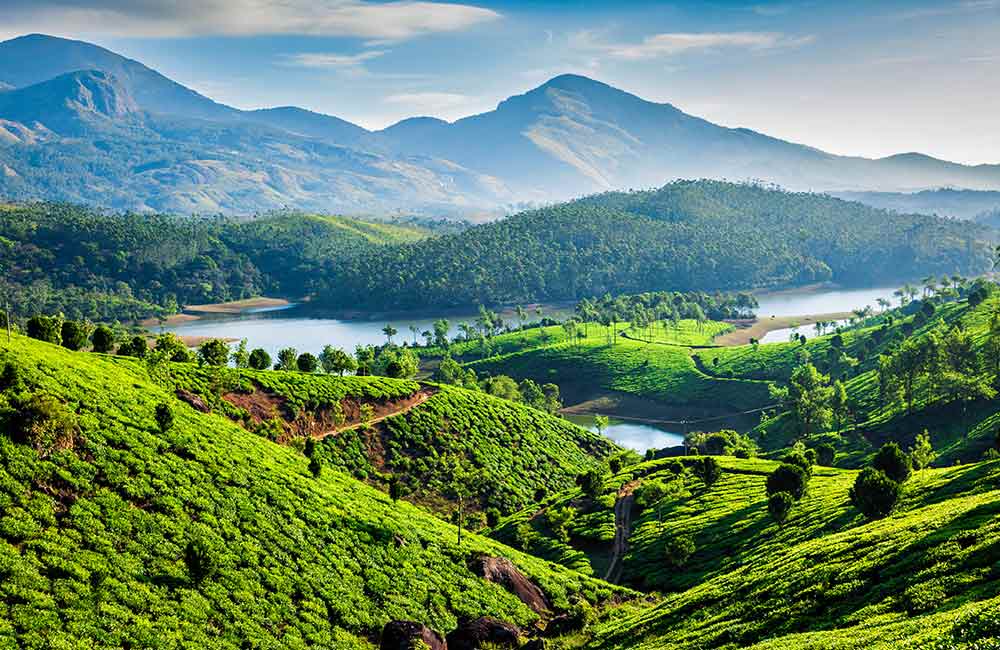 Kerala Tour – Top 10 Tips  
1. Research about the Places
The first challenge prior to your Kerala tour is to shortlist the places that you want to visit. The reason being it has got so many places and things to see or visit – from beaches to hill stations; from scenic waterfalls to lush tea gardens. However, there are tourists who visit Kerala to attend festivals and receive ayurvedic treatment. Plan ahead about the speciality of each of the destinations. 
Hill Stations: Munnar, Wayanad, Vagamon and Thekkady are considered the best hill stations in Kerala. The tea estates, spice and coffee plantations are worth visiting too.  
Beaches: Kovalam, Kochi, Varkala and Kozhikode are some of the beaches where you can spend quality time with nature and enjoy different kinds of water sports.  You can learn to surf in Varkala. 
Museum: Tourists who love to explore history and culture, Kerala has some of the best museums in store for them. They showcase the influence of foreign rules in Kerala in old days. The Indo-Portuguese Museum is one such name. On the other hand, Kerala Folklore and Cultural Museum and Tata Tea Museum are dedicated to representing history related to folklore and tea respectively. There are other renowned museums, like Napier Museum, Kumarakom Craft Museum and Arrakkal Museum which you can step into. 
Parks: Those who love wildlife and look for an opportunity to spot rare and endangered animals Kerala should be their destination. There are wildlife sanctuaries and National Parks to enthral you.  Some of them are Periyar National Park, Eravikulam National Park, Chinnar Wildlife Sanctuary and Silent Valley National Park.  
Learn beforehand about the names of the places you are going to visit because some of them have got two names. You also have to learn about the opening hours and entry fee of each tourist spot. You can make your journey hassle-free and more enjoyable if you learn ahead how to reach each location. 
2. Find out what kind of activities you can explore
It may be that you have already visited a number of Indian states before making a trip to South India. Whatever be the case, you will not be disappointed once you are planning a tour to Kerala. Its culture, tradition, festivals are all unique. 

Kerala tour is incomplete without a cruise in the famous Backwaters of Kerala.  The houseboats are designed in such a way that they can provide you with all modern amenities and varieties of food. 

Kerala is known for ayurvedic treatment. You can get your body as well as be mindfully tuned through a week-long treatment.  Monsoon is the ideal time for ayurvedic treatment.  Learn about the charges and make appointments in advance. 

You can experience the sheer joy of watching Snake boat races from July to September. 

You can buy spices like cardamom, cinnamon, black pepper, etc. You can also taste different kinds of tea and purchase them at an affordable cost. 

Most of the tourists' spots in Kerala have the facility of h

iking, mountain climbing and trekking. Besides skydiving and paragliding are also common. In lakes, you can enjoy boating and kayaking. You can even ride an elephant if you feel like it.

Road trip by car or train is highly recommended. 
3. Get the Permits
In Kerala, prior permission is required to go to places like a wildlife sanctuary. It is better to collect permission beforehand to avoid hassles. It will also save you valuable time. You can contact  www.forest.kerala.gov.in
If you are not a Hindu you cannot enter temples. You also have to maintain a strict dress code while getting into a temple. 
Emergency numbers: 
Police control room: 100
Fire station: 101
Ambulance: 102, 108
4. Think about your Budget
If you have decided to plan a Kerala tour in the peak season, i.e. in winter you will find accommodations in hotels and also airfare too pricy for your budget. In summer and monsoon hotels and flights offer discounts and the rates become quite low. Moreover, while planning a tour to Kerala you have to be aware of the exchange rate. Debit and Credit Cards are accepted.  
5. Contact a tour Operator
Are you still worried about your Kerala tour? All the research that you have done so far is making you confused? Then contact a tour operator who will make all the necessary reservations for you and guide you to the best sites available. You can also discuss your budget to get the best deals. You can also contact Iris Holidays
The travel agent will make a day-to-day itinerary for your holiday according to your convenience and preferences. The agent will also suggest the best accommodations and routes. 
6. Try out South Indian Dishes
Cuisine in Kerala is different from other parts of India. The people of Kerala are very health conscious. Most of them are vegetarian. Sadhya, Puttu, Idiyappam and Palappam are some of the authentic south Indian dishes you can try. During the Kerala tour, mouthwatering seafood will surely satisfy your palate and may make you visit Kerala again.  The Kerala Fish Curry is highly recommended. If you are a biryani lover, go for the delicious Malabar Biryani.  
7. Make Reservations Ahead
From December to March Kerala welcomes hundreds of tourists. It is the peak season. As a result, you can expect a crowd in all the tourists' spots. It will be a smart move to make your reservations early online. Arrange your tickets and accommodations in hotels early so that you can enjoy your trip hassle-free.  
8. Ideal Time to Visit Kerala
Kerala is in the tropical region. As a result, it experiences heavy rainfall in most of the months. Moreover, summer days remain hot and humid.  But the reality is that the adverse weather condition of Kerala hardly keeps tourists away from Kerala. Rather most of them derive fun and pleasant experiences in the varied climatic conditions in Kerala. Whatever be the case, in winter the weather is ideal for travelling. It is not too cold or not too hot. Hence you can indulge in all sorts of adventurous activities outside and enjoy your holidays. 
9. A Note on Language
In Kerala, the official language is Malayalam. However, the majority of the local inhabitants know English. So, you will not face much difficulty in communication. 
10. Wear Modest Clothes
There is no particular dress code in Kerala. You can wear western outfits but be modest in your selection. You cannot wear revealing clothes on the beaches.  Cotton is preferable. If you are going to hill stations, pack woollen clothes to protect yourself. 
Discover incredible Kerala and plan your trip ahead. Kerala's tourist spots, food and friendly people will certainly charm you. As a traveller to India, you will see how Kerala surpasses all your expectations and make your travel happy, eventful and worth memorizing.