Kerala is not only the home country of God but also the home of natural tourist sites and places. Kerala is world-famous for its beaches and backwaters; there is a network of canals. It is a state which inhabits many wildlife sanctuaries, national parks, and tiger reserves. Parambikulam Tiger Reserve is one of the 104 tiger reserves of India and has 28 tigers as per the last census and is virtually a paradise of amazing sights. Romance, wildlife, or adventure holidays – the Parambikulam forest won't let you down.
Parambilkulam wildlife sanctuary which was established in 1973 in the Sugan Range of Hills, Kerala, and Sanctuary provides a home to four different tribes, and are Kadar, Malasar, Muduvar, and Mala Malasar which are settled in six colonies. These tribal communities work as guides for the treks and safaris for the tourists, and they are provided with employment inside the Tiger Reserve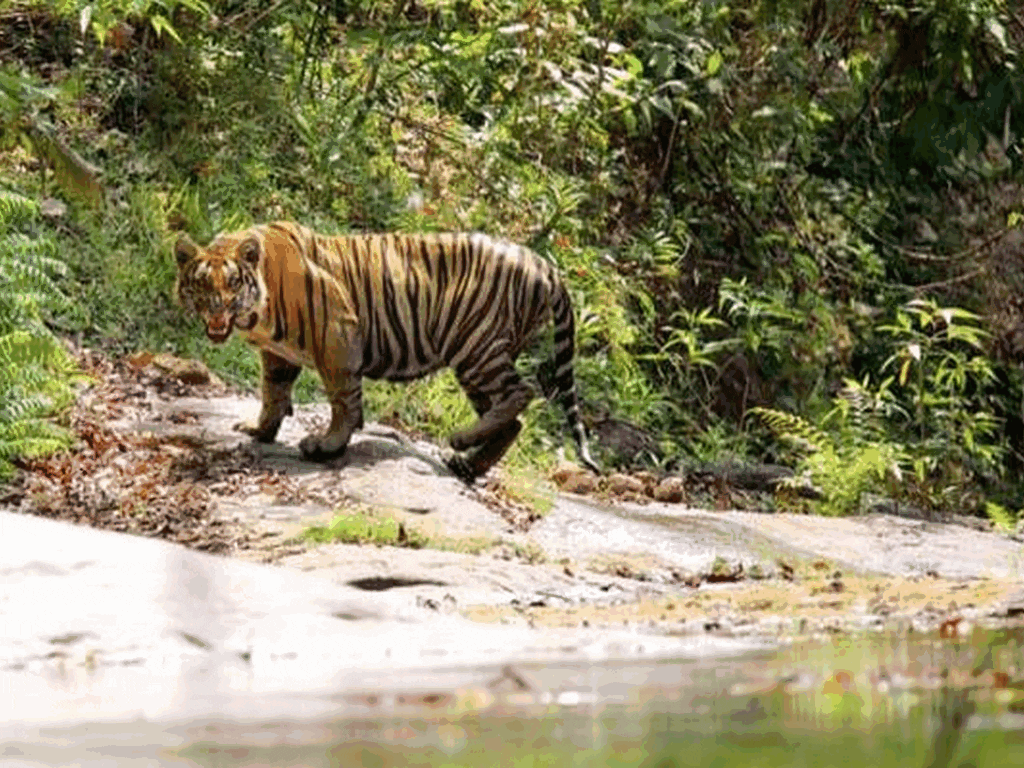 Parambikulam Tiger Reserve is a well-protected ecological paradise which is located in the landscape of Nelliampathy – Anamala of the Southern Western Ghats in India. Its exact location is in the Palakkad District of Kerala. It is one of the biodiversity hot spots in the world that supports diverse habitat types and endemism. The biological richness and abundance of flora and fauna and panoramic beauty make Parambikulam Tiger Reserve is one of the most exciting and appealing places in the entire stretch of Western Ghats. It was announced as the Tiger Reserve in 2009 by the Government of India.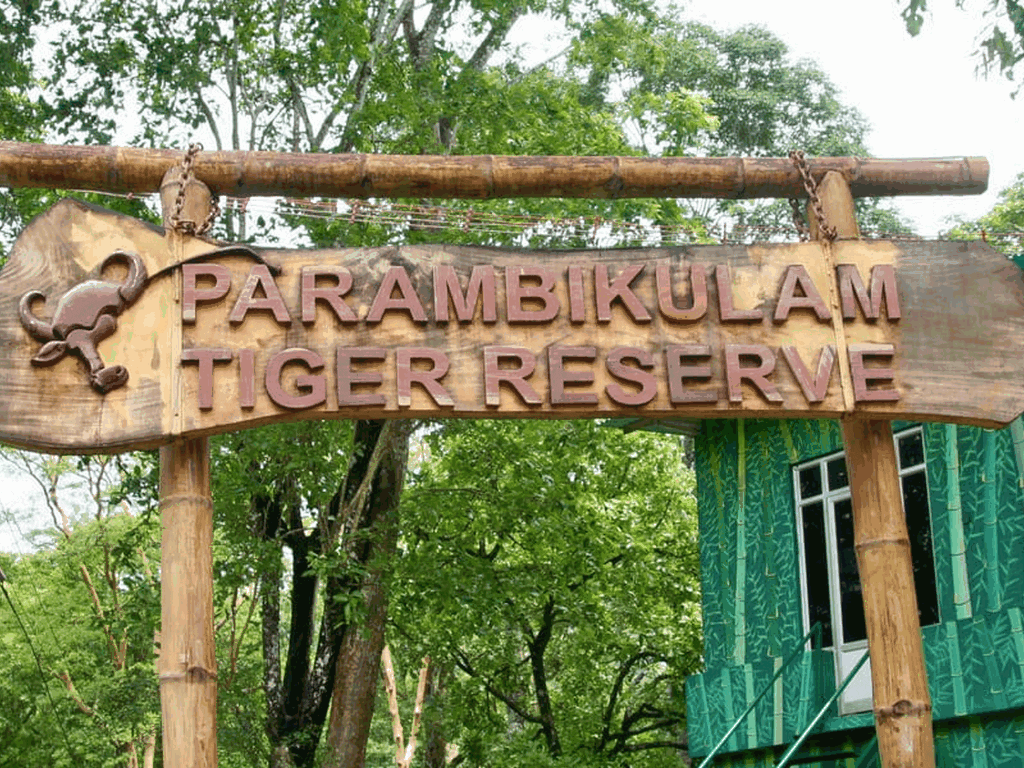 Parambikulam Forest is a highly protected ecological spot of the Anamalai sub unit of Western Ghats, surrounded by protected areas and sanctuaries of Kerala and Tamil Nadu. It is the shelter home ground for indigenous people from four tribes who are an integral part of the comprehensive harmonious ecosystem. The rich habitat of the sanctuary with an ample amount of water supply makes it an optimal abode for flora and fauna. Nature lovers can have the time of their life in the lap of mother nature.
ALSO SEE – Top 15 Best Forest Places to Visit in Kerala
Parambikulam Tiger Reserve – Tourism Activities
In the Parambikulam Tiger Reserve, there are so many tourist attractions. Tourists can explore nature and natural sites without any restrictions. The eco-tourism packages of the Parambikulam Tiger reserve are well-formatted with an aim to make nature lovers appreciate how precious is our nature and wildlife.
Parambikulam Forest is the paradise for nature lovers tourists who likes to explore and get to know nature along with various activities and book at https://www.parambikulam.org/
Some of the activities include
● Jungle Safaris
● Camping
● Trekking
● Tree Top Experience
● Peep through Watchtowers
● Bamboo Rafting and so on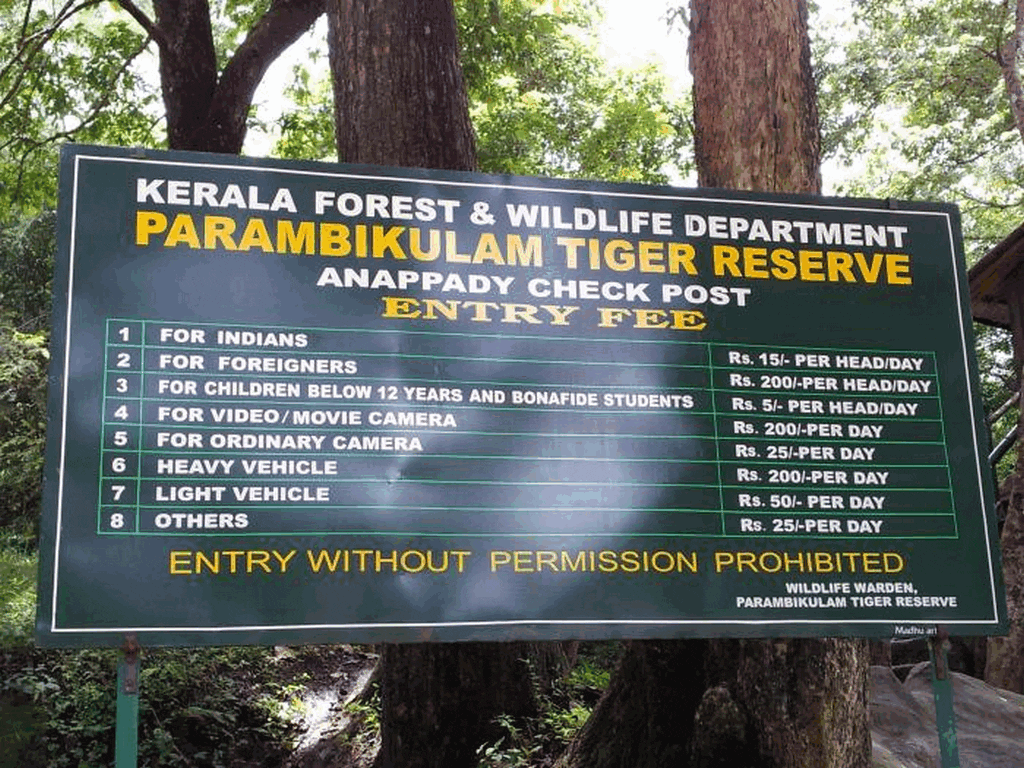 Jungle Safaris to watch wildlife at Parambikulam Tiger Reserve
Parambikulam Tiger Reserve is a heaven for safari lovers, and you will have the safari of your life if you can view any of the 24 tigers, peacocks, spotted deer, elephants, leopards, lion-tailed macaque, sambar deer, bison, and porcupine. There is a chirping
There are two types of safari packages available for guests
Combo Package
In the combo package, you get the safari ride, trekking, and river rafting which lasts for 3.5 hours. This exclusive combo package includes the conveyance and lunch in it. Children who are under ten can come free of cost.
Jungle Safari
Jungle safari package includes a one-day safari package, which includes the safari to the Parambikulam forest along with a guide. It will cost you 200 INR per head and children under ten years are exempted.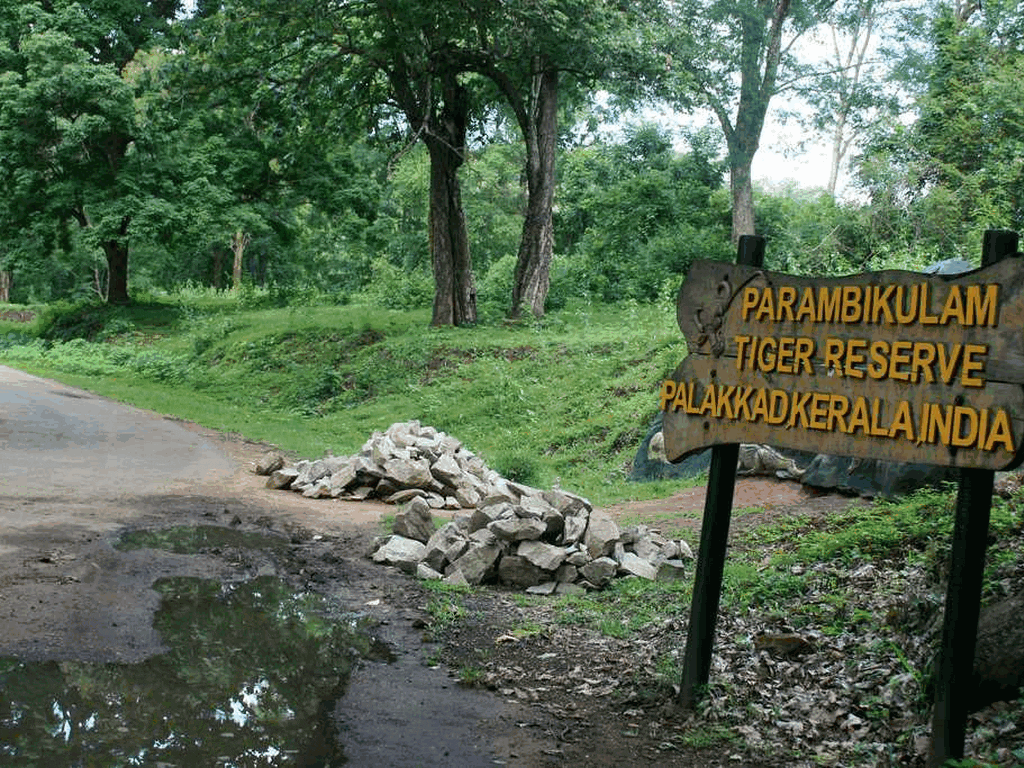 ALSO SEE – Top 10 Best Bike Tour Destinations in Kerala
Trekking
Do you want to explore nature while walking in the wild? Parambiulam Tiger Reserve offers a variety of trekking trails to quench your thirst for trekking and you can see the largest teak in Asia Kannimara Teak in Parambikulam. In the British Era, this teak used to be transported to Chalakkudy from Parambikulam and the remains of the tracks are still seen.
ALSO SEE – Top 10 Best Places for Trekking in Kerala
Bear Path Trails
Bear path Trail is a four-kilometer trekking route, and it starts from 'Nalayiram Point' and goes straight into the vast teak plantations. You will be able to witness the tracks with the pugmarks of the Sloth Bear. Into the trail, after 500m, you will get to know the feeding ground of Sloth Bear. On both sides, it is covered with teak plantations and bamboo groves. On your way, you will be welcomed by a pond on the open grassland. The trail at Seechali is flanked on either side by teak plantations and bamboo groves. Visit in December, and you will see nature at its youth bursting with migratory birds until June month.
Pugmark Trail
For a wanderlust who is a nature lover getting a glimpse of the pugmarks of a tiger is a dream come true situation. The Pugmark Trail is about ten kilometers, which starts from Peruvaripallam Earth Dam. In the way of the trek, you will reach the Kannimara teak, which is known as the world's largest teak, and it is 460 years old. The trail gets through teak plantations and reaches Thunacadavu and then to Anappady.
Elephant Song Trail
The elephant trail is an easy trekking path that is suitable for all persons. It is trial which is intended for all age group persons. It is a four kilometers trek that stretches through the Western Ghats's evergreen patches.
ALSO SEE – Elephant Experiences in Kerala
Kariyanshola Trail
It is a trek that stretches from Anapaddy to the deciduous forest of Parambikulam Tiger reserve Forests in Palakkad. It is a 4-kilometer long trek through which you enter into the deep forest. Wildlife into the forest is mesmerizing beauty to watch for a nature lover. This trek includes highly sought-after experiences like bamboo rafting and trekking. A maximum of ten persons are allowed in a group to trek at one time. You have to take extra precautions while trekking due to leech bites.
Peruvari Island Nest
Peruvari Island Nest Camp is one of its kind experiences in the Parambikulam Tiger Reserve. It is a stay-over program inside the Perivaripallam Dam, which provides a great opportunity for tourists to camp on the top of a bamboo hut. This place can be accessed while rafting along the waters of the dam in thirty minutes.
One guide will be there to give you the company along with the four boatmen. This package excludes food as you will be preparing your food with the help of boatmen and a guide. Four beds will be available for you. Visitors are welcome to go for Safari inside the forest and other daily packages after checking out. Check-in is at 12.00 PM and Check-Out is at 10.30 AM.
parambikulam-tiger-reserve [/caption]
Treetop hut at Thunakadavu
Treetop huts for romantic couples who are on their honeymoon. These are located near the Thunakadavu reservoir inside the forest. The view from Treetop huts gives a mesmerizing and pleasant view of serene waters. Three meals are included in the package. Kannimara Cafe is there just in front of the huts to serve you food into the wildlife.
Check-in is at 12:00 PM and Check-out is at Next day 10.30 AM
Veettikunnu Island Hut
Veettikunnu Island is located on the island of the Parambikulam reservoir. It is an ideal choice for people who want to explore the silence of the dense forests. It takes one and a half hours of rowing to reach the destination along the reservoir. Five people can be accommodated in the camp. There will be four expert boatmen and guide to help you. A guide will be with you throughout the journey.
Honeycomb Complex
Honeycomb Complex is specialized for night-stay packages. It is located inside the reserve. Bamboo rafting is included in the package. It is a night stay package in the honeycomb complex located inside the reserve. Tribal Symphony, Bird watching, and Trekking are other experiences you will get in the package. It includes three meals and air-conditioned rooms.
All the above-mentioned experiences are enough to make you pack your backpack and start off immediately to Parambikkulam. Have the time of your life in the wildlife of Parambikulam Tiger Reserve.
How to Get to Parambikulam Tiger Reserve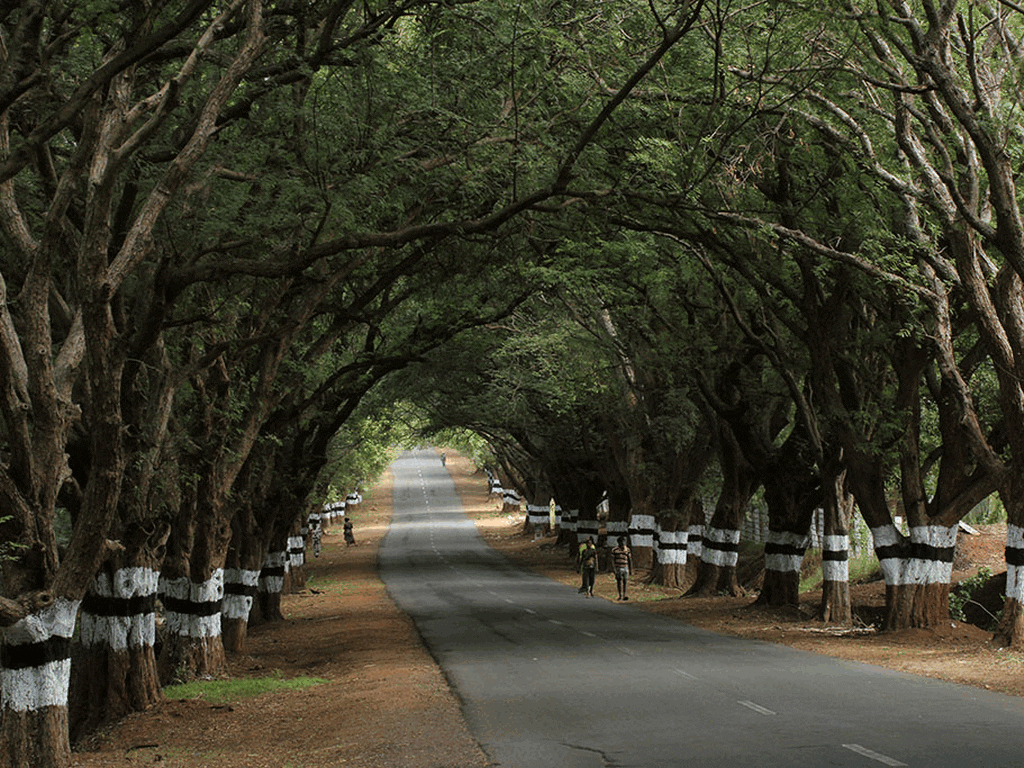 Parambikulam Tiger Reserve is located in Kerala but can be accessed only through Tamilnadu via Sethumadai
● By Road: 90 Km from Palakkad via Pollachi Road and Parambikulam Road
● By Rail: 95 Kms from Palakkad Railway Station
● By Air: 111 km from Coimbatore International Airport (Tamil Nadu)
: 153 km from Cochin International Airport (Tamil Nadu) (Recommended)
Parambikulam is a protected tiger reserve and visitor numbers are capped. If you are planning to visit Parambikulam, plan it in advance and book all activities in advance through a recognized tour operator in Kerala.
Frequently Asked Questions About Parambikulam Tiger Reserve
Which district is Parambikulam?
Located in the Palakkad District of Kerala, Parambikulam Wildlife Sanctuary is a well-protected ecological region in the Nelliampathy-Anamalai landscape.
How many tigers are in Parambikulam?
A survey held at the Parambikulam Tiger Reserve in Kerala in 2021 identified 35 tigers. Parambikulam is one of the premier Tiger Reserves of India and is endowed by nature in terms of species.
What is the entry fee of Parambikulam?
The entry fee is INR 50 for light vehicles and INR 150 for heavy vehicles. A three-hour safari ride will cost INR 150 per head. The safari ride is possible only when there are at least 20 visitors.
Which month is best to visit Parambikulam?
The best time to visit Parambikulam Tiger Reserve is from the months of September to January. The reserve is sometimes closed from February onwards due to wildfire as the forest starts becoming dry.