Nilambur Teak Museum is of its kind museum in the world. This museum is dedicated to the unique species – teak, which produces one of the most ideal timbers that can be used for numerous purposes such as handicrafts, building ships, and much more.
It aims at educating visitors about the various aspects of teak – history, cultivation, utilization, management, morphology, harvesting, physical disorders of teak, etc.
The museum is located within the campus of Kerela Forest Research Institute Sub Center at Nilambur and has been operational since 21st May 1995. Apart from displaying teak trunks of varying thickness and ages, the museum also boasts of a collection of over 300 butterflies, moths, and insects.
Additionally, there are also artistic representations of teak trees in the form of paintings and pictures. This museum serves as a window to the beautiful world of teak plantations.
Nilambur Teak Museum history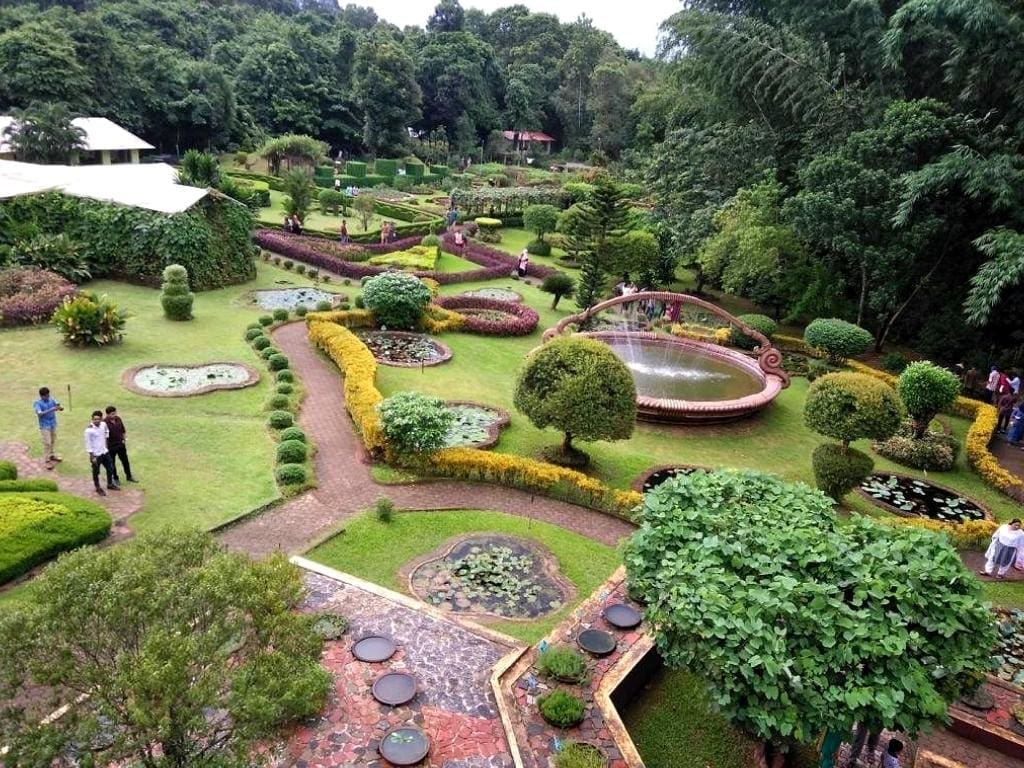 The teak Museum was founded in the year 1995. This was done due to the historical importance of teak in this region. The first teak tree was planed by Britishers in the year 1840 in Nilambur which is now in the Malappuram district of Kerela.
Since then the teak plantation has spread to form huge forests full of teak trees. There are many logs in the museum that is 100 years old but are in excellent condition.
Also SEE-  Top 33 Places to Visit in Kerala
Why visit Nilambur Teak Museum?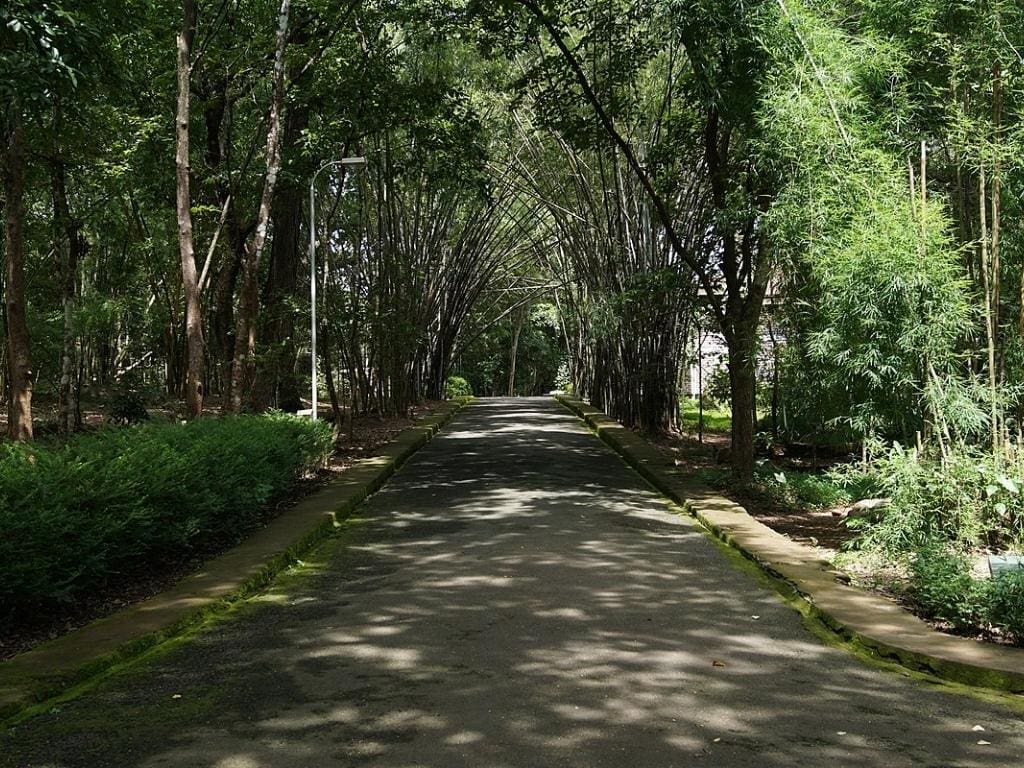 Here is why Nilambur Teak Museum should be on your list while visiting Kerela:
The museum is a perfect place to visit if you are someone who is interested in the team and want to gather further information about the wonder tree. The exhibits displayed in the museum helps visitors understand the special characters and peculiarities of teak. Even if you are not a fan of the teak trees, this museum is bound to create a spark of curiosity and keep you engaged.
The wild orchids displayed in the museum are a major attraction for tourists.
The museum not only houses information about the teak tree but also holds a wealth of information about moths, insects, and butterflies that are found in the teak plantation site.
The museum also has a library with several books and literature on teak wood containing information and rich literature along with a mini auditorium for audiovisual representations.
The museum is divided into two different levels where the ground floor is dedicated to Kannimara teak. It is one of the oldest variants of teak trees growing naturally in India.
There are around 50 naturally grown tree species and 136 near-extinct and endangered species of the Western ghats that are planted here.
Visitors can also find the large stump of a 480-year-old teak tree brought from Nagarampara Forest Range in the Kottayam division.
Other attractions include a traditional granary and a miniature version of a sailing vessel called Uru, made by teak.
Also SEE-  Top 8 Hill Stations in Kerala
Nilambur Teak Museum- Working Days & Timings
The exhibits and artifacts included in the museum display extensive information on the use of of teak, with a number of articles made from the wood.
Working Days: Tuesday to Sunday
Timing -10 AM to 5 PM.
Entry Fees: INR 10 per person.
How to reach Nilambur?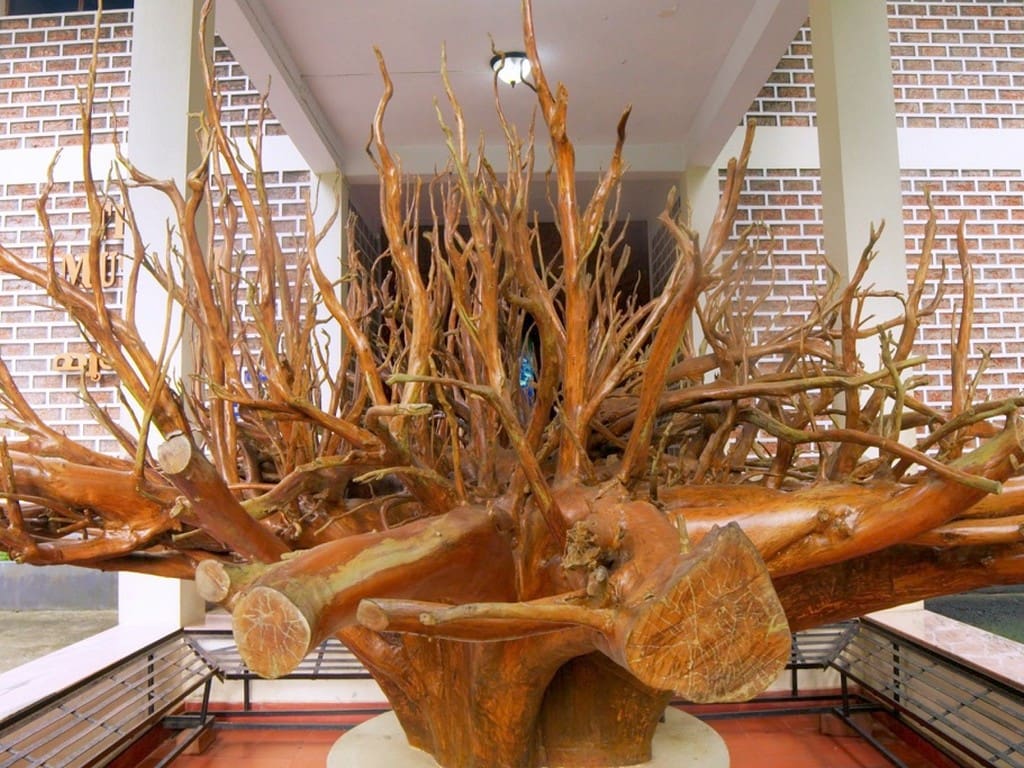 Teak Museum is situated around 4 km away from Nilambur, a town in the Malappuram district of Kerela. Nilambur is well connected by road and can be easily reached. If you are planning to visit this marvel and learn more about the teak plantation,
here is how to reach Nilambur Teak Museum:
By Air
The nearest international airport is Karipur International Airport, situated about 36kms from Malappuram district. Taxis are easily available outside the airport to the required destination.
By Road
Nilmabur is connected to other states of Kerela by a well-maintained network of roads. Both government and private buses can be boarded from major cities such as Bangalore, Kannur, Palakkad, Ernakulam, etc.
By Train
The place is located close to Nilambur Railway station which is only at a distance of 3kms. Taxi and buses are available to commute to nearby places in the town.
When to visit Nilambur Teak Museum?
The museum is open to visitors on all days of the week except Monday. Monday is a full day off. On the other days, the tourists are allowed to visit from 10 in the morning till 4:30 in the evening. The museum is not accessible to tourists outside the visiting hours.
ALSO SEE – Top 15 Best Forest Places to Visit in Kerala
A visit to Nilambur Teak Museum is an excellent way to gain insight into the intricate dealing of nature and gain an enjoyable yet educational experience. The door through which one enters the museum is also made up of teak. Visitors who come here are bound to leave with a wealth of knowledge and information about the teak trees and their unique attributes.
This museum promises to take visitors on an enriching journey that will not be replicated anywhere else in the world. It is a favorite tourist spot for people all over the world. It might not be on the usual tourist radar but is definitely an offbeat experience that you must not miss while visiting Kerela.