Our motto since 2006 remains "Choice, Value & Experience."
Customised holiday design, exquisite customer service and tireless pursuit of the resorts in the most fascinating destinations in Kerala continue to make Iris Holidays a leading tour operator in Kerala providing Customised holiday packages.
Based on the feedback we received on the Top Tours in Kerala from guests who toured with us in 2013, we are delighted to launch a new tour package this year – "Once Upon a Time in Kerala" which will take you through a few of the hidden gems in Kerala.
Once Upon a Time in Kerala is a tour package for Kerala that takes you through the centuries-old feudal Namboothiri (Kerala Brahmin) Illam (house), a resort with restored traditional Kerala Naalukettu and a Christian Tharavad in Alleppey. This package provides you with a chance to experience the glittering cultural heritage in the art of Kathakali (a classical dance form), Carnatic Music, Melam and Thayampaka (classical percussion), Literature, etc and to experience the lifestyle that existed 100 years back in Kerala.
ALSO, SEE Luxotic Escape- Kerala Luxury Package
What makes Once Upon a Time in Kerala Special
The package is designed for guests who want to enjoy Kerala almost a century ago by staying in Manas, Illams, Tharavdu and other heritage complexes to enjoy the very different and unique atmosphere of Kerala in remote villages. Here are some shades of life in Kerala 90 years ago from the Southern California University digital library. Photos were taken by photographers of Clain & Paul studio, Madras. Details about photographers are unknown.
You may not experience all that you see in the pictures today in Kerala but there are still some hidden gems that let you enjoy the slow pace of life and culture that existed in the 19th century and we have carefully crafted this package that lets you stay in few of the best traditional home-stays and heritage complexes in Kerala.
Olappamanna Mana
Olappamanna Mana is a centuries-old feudal Namboothiri Illam (Kerala Brahmin house) that has a glittering cultural heritage in the field of Kathakali (a classical dance form), Carnatic Music, Melam and Thayampaka (classical percussion), Literature and Rig Veda. Olappamanna is the family name of feudal lords. They belong to the priestly Brahmin caste of Kerala, namely Namboothiris. Mana means Home of Kerala Brahmins in Malayalam. They were patrons of art forms like Kathakali, Percussion, Classical Music, Literature, Vedic and Sanskrit education.
The holiday stays in this heritage complex will ensure that you enjoy the very different and unique atmosphere of Kerala in this remote village of Vellinezhi where the mana is situated.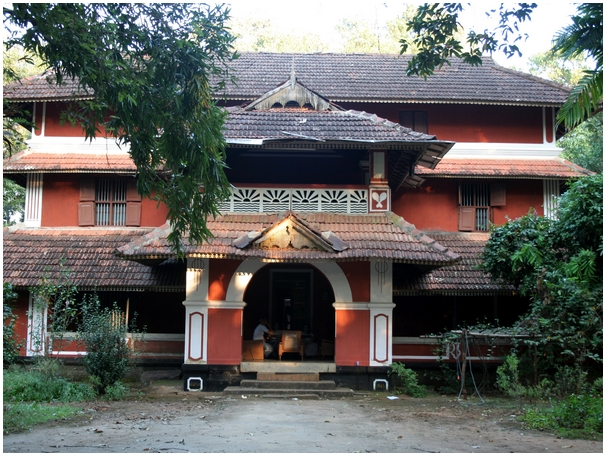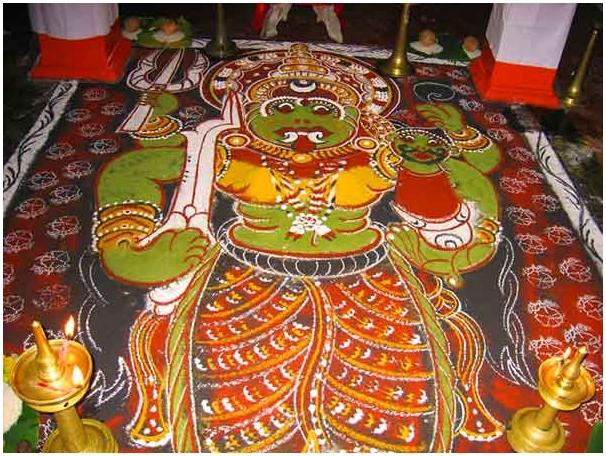 Soma Kerala Palace
What makes Soma Kerala Palace different from other holiday resorts is its ancient architecture which is recreated using masterpieces, about 250 years old, disbanded from their actual site. The backdrop of the lilting backwaters and the swaying palms makes the setting picture perfect. It is one place where you will find all your worries ebbing away and your spirits elevating. So take a break from the monotony of daily life to experience Kerala the way it is.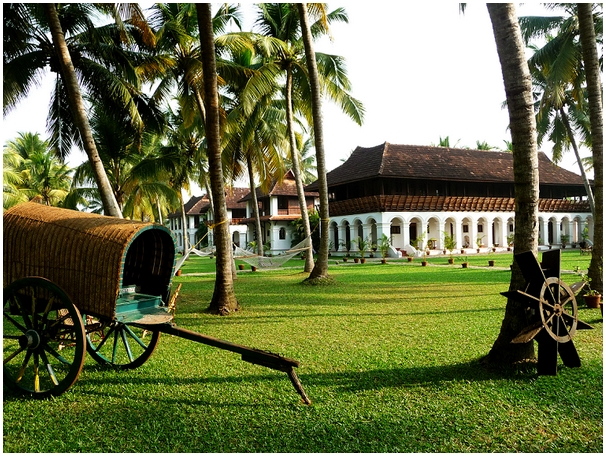 Akkarakkalam Memoirs
Akkarakkalam Memoirs is a 150-year-old exotic farmhouse in the Kainakary village in the Alleppey district. It is peerless in its structural stature and colossal grandeur. It stands the test of time and has every characteristic it portrayed 150 years back. The old cellar for rice is called "Ara" and the housing rooms have the same old charm and purity. Even the porcelain flick switch will take you back to a period long lost.
The charm of it is enhanced by paddy fields at the back and water bodies on the other three sides. It is tranquil all around, broken only by chirping birds or the hushed knock of an oar in a canoe. It's completely away from the hustle and hassle of the town/city in a heritage home right on the river amid the rice fields.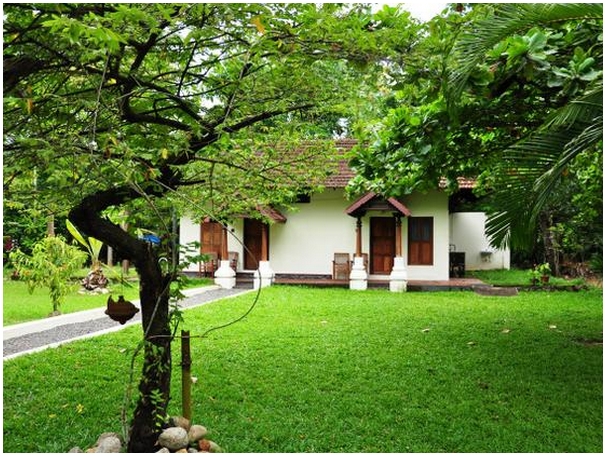 What happens in Kerala is your little secret. Where you stay — that's ours in this tour package. You will be cloistered away from the fray in this all-heritage traditional Kerala hideaway. If the mood strikes to leave this historic cocoon, then we can customise this tour package with some exotic luxury resorts from high-octane day parties by the pool to a perennially popular bar.
We think it's a sure bet you'll love this experience if you want to enjoy the history and culture of Kerala and the traditional way of slow pace in life and click on the image below to check this new tour package experience from Iris Holidays