You always wanted to visit Kerala and you have packed your bags and booked your tickets to go to Kerala and is looking for a helpful Kerala Travel Guide.
Our Kerala Tourist guide covers the best places to visit in Kerala and how to get the best out of this beautiful corner of India.
Kerala stands out for the tourist attractions that it offer in India. It is highly recommended to visit this part of India known as God's Own Country due to its hill stations, backwaters, houseboats, forests and hill stations, and beaches. Kerala is also rich in heritage, culture, and history. Any travelled would also wish to get more travel tips as they can before flying to Kerala to have a hassle-free Kerala Trip.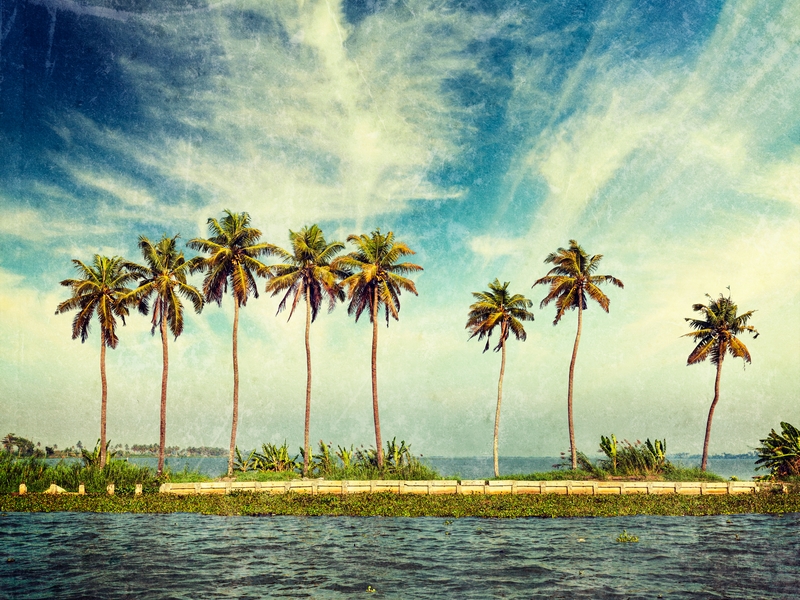 For sure, you want to make the most of your holiday in Kerala and need a guide, perhaps to answer your travel queries such as 'Is Kerala Safe?', 'What all should I take to Kerala?', 'Which all places should I visit?' etc are all there is this Kerala travel guide.
There's a lot to do in captivating God's own country and our Kerala Tour guide will help you get to the best of your time in Kerala.
Tourists Flock to Kerala for the love of backwaters, hill stations, art, and nature. Enjoy your trip to this southern state of India, flanked with amazing water bodies, with a helpful Kerala Travel Guide.
Do I need a VISA for Kerala?
You need a visa to travel to Kerala along with a valid passport of your own country.
All tourists should obtain an e-visa prior to travel to Kerala in India. For travellers whose purpose is for tourism, they should visit Indian Visa Online and check whether they are eligible for evisa.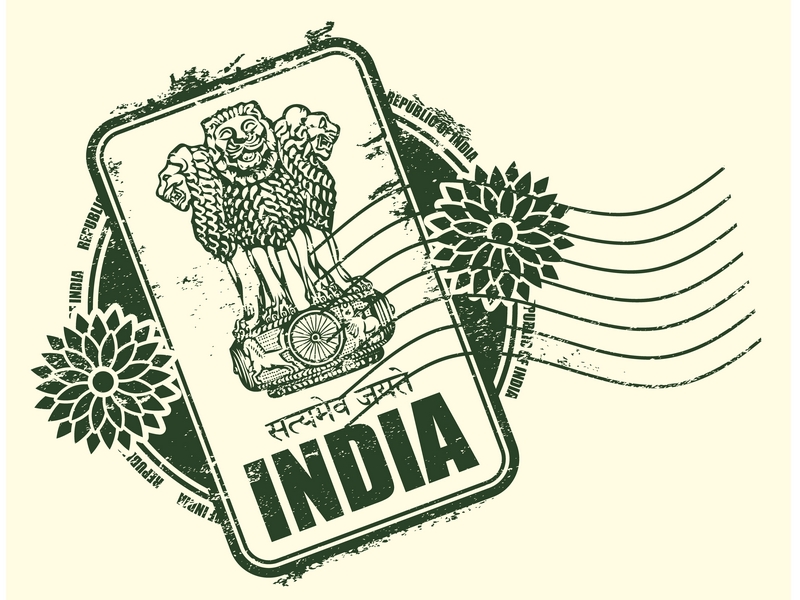 Since the application is online, it would not be a hassle anymore to go to an Indian embassy or consulate and you can apply online and Pay evisa fee online and generate Electronic Travel Authorization. In addition to that, you need to carry necessary documents digitally like a passport, a scan of your passport's bio page, a digital passport photo, return flight ticket, proof of accommodation, travel itinerary, an address of your hotels or tour operator in India, Some money in Rupees and an acceptable mode of payment (like a credit or debit card).
ALSO SEE – Getting Indian Visa in 2020 – Your Complete Guide
Should I book a holiday in Kerala directly or through a tour operator?
With a place that offers so much to its visitors, the Kerala tourist guide can provide basic information and will keep you away from the most offbeat places in Kerala that have only been recently discovered.
It would be better to book through a tour operator than booking directly as you can get lower rates and 24X7 assistance from a local tour operator. Rates that will be offered online will be much higher than what is operated by local tour operators. The only caveat is to ensure that you go with an approved tour operator in Kerala.
What all to bring to Kerala?
So, you have been planning and wondering about what items you can bring to Kerala, which you might need. To help you avoid any last-minute hassles, we have curated a list of essential things you need to pack for your Kerala trip in our Kerala tourist guide. Some of the essentials include sunglasses, hats, cotton outfits, and don't miss out on sunscreen lotion for summer. Footwear should be appropriate to that of Kerala's climate; Hill-stations such as Munnar, Thekkady, and Wayanad offer blankets in winter and peak season. You can bring sweaters to these places as well in winter.
What would be the absolute best time to visit Kerala?
Whilst you could feasibly visit Kerala year-round, the absolute best time to travel to Kerala is between October and March. Who loves rain? Enjoy the beauty of nature and rain that comes through with beautiful rainbows. September to March would be the ideal time to enjoy the monsoon season of Kerala.
Who wouldn't like Ayurvedic massages in this wonderful Kerala climate? The peak season for travelling to Kerala offers you the best Ayurvedic packages; however, the rate will be higher a little high during this period (December 20 to January 5).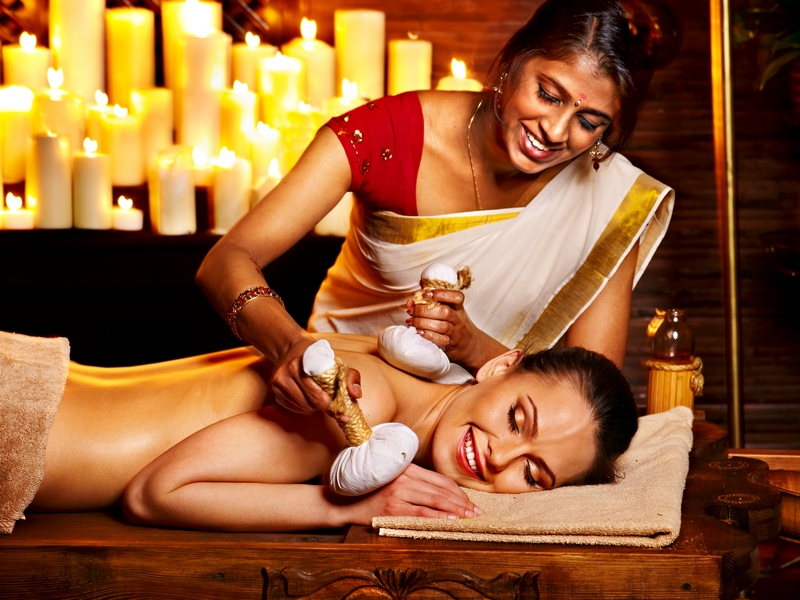 Want to know about the off-season in Kerala, when the rates are low? This would be around April to August. So, now you have the whole information to plan your trip to Kerala!
ALSO SEE- The best time to Visit Kerala
How much currency can I carry to Kerala?
Is there any limit to foreign currency or precious jewellery that can be brought to Kerala? A genuine query that might make you anxious for a while! Carrying money when you travel to Kerala or any other country is a balancing act between safety and utility. Although there is no limit to foreign currency that can be brought in, it is advisable to keep the amount of precious jewellery and gold or silver to a bare minimum.
Kerala Travel Guide- What are the economic modes of Transport in Kerala?
A trip is planned based on the cheapest modes of travel options. You might be thinking what would that be? Buses, Autos, and trains are the cheapest travel options in Kerala. Tickets are obtained from bus depots and railway stations respectively. Reservation facilities are available as well. These travel options enable you to travel swiftly between your favourite Kerala destinations, at affordable rates. Uber or Online Taxis are not available in all cities.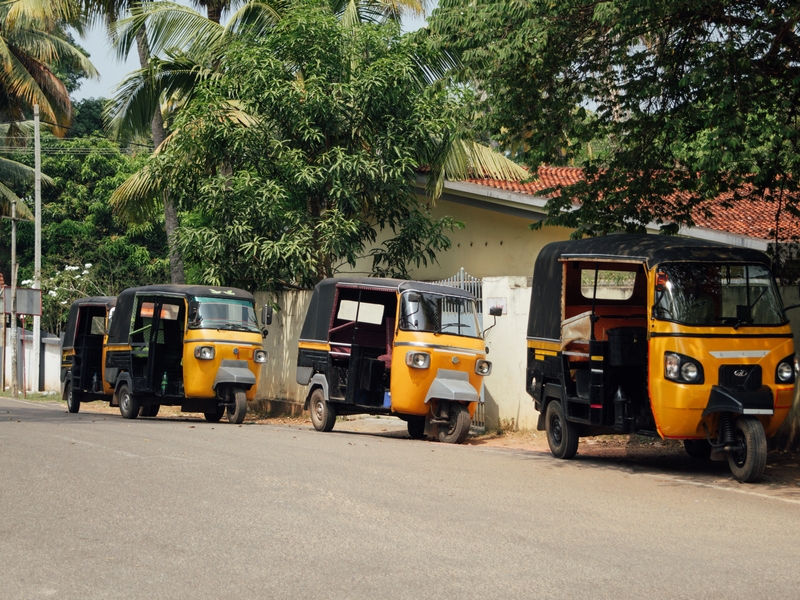 What are the general rates for cabs in Kerala?
You reached the airport and are looking for a safe and easy way to reach your resort or hotel. The good news is you can book the taxis directly from airports at a reasonable rate. Prepaid cabs or rental cars are available to book easily. You can also get other vehicles including bicycles. It is advisable to return these vehicles in the required time frame to refrain from paying extra charges. One more good news would be, your international driving license is enough to drive these vehicles on Kerala roads.
Tips amount to about 10% of what you pay and Kerala people expect them. Tipping is done in taxis, hotels, cafes, porters, tourist guides, travel assistance, and restaurants. In case of any emergency, 100 is the number to call the nearest police station; 101 calls to the fire station. A one-number for all emergencies would be 112.
ALSO, SEE – Tipping in Kerala
Carry water and Sidestep the energy-sapping heat!
Make water your best friend, while travelling in Kerala. More than enough water should be at your disposal for you to be energetic during the sight-seeing spree. Bring enough water or buy from local shops to keep you hydrated almost all the time. Carrying water when you travel to Kerala, especially during summers, will not only quench your thirst but also help you avert dehydration.
How much cash should I carry daily in Kerala?
How much liquid cash should I carry around? You might think and might get anxious about it. Fear not as all the major hotels, restaurants, and shopping centres honour a variety of major credit cards. Banks are open for transactions from 10 AM to 3.30 PM on weekdays and till noon on weekends. This gives you the provision to carry a very little amount of liquid cash. A very good idea indeed; isn't it?
Is Kerala a safe place for tourists?
One must be aware of the risks that accompany adventures when one travels to Kerala. Kerala is ranked No:1 for law and order in India. Kerala is one of the most peaceful places in India. Generally, it is safe, however, you should avoid traveling in night hours if you are travelling solo. For your safety, stay inside your resort or hotel until morning and resume any journey.
How spicy is the food in Kerala?
Have you ever wondered how Kerala cuisine is like? As Kerala is the land of spices, expect the food to be spicy. Sample your favourite food before having a friendly chat with the chef at your resort about any food ingredients or spice preferences (less, medium, or no spice).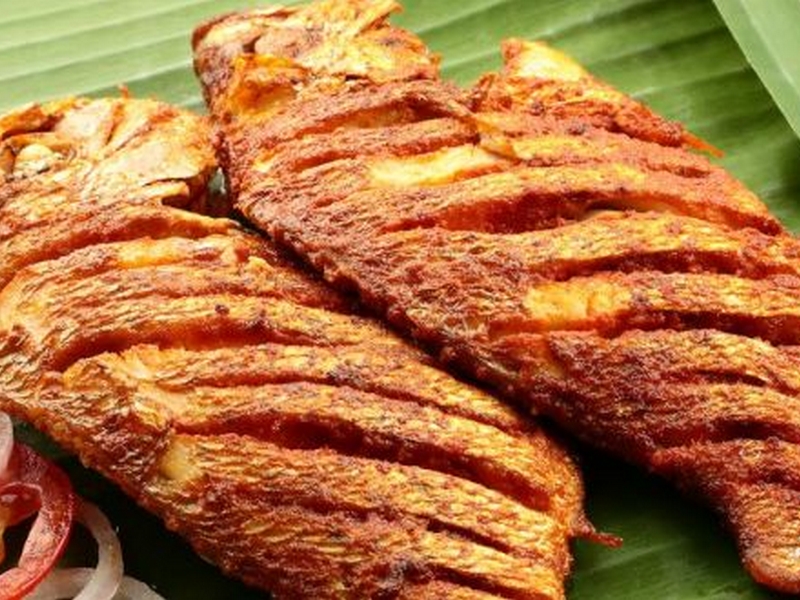 ALSO, SEE – Top 9 Food to try in Kerala on your holiday
Where can I get Ayurveda treatments in Kerala?
The best places would be Ayurvedic resorts and hospitals with Green Leaf & Olive Leaf classified Ayurvedic centres, which are approved by the Kerala Tourism Government.
Our Kerala tour guide also covers excellent wellness hotels that specialize in yoga and Ayurveda.
Should I get a local SIM Card? How can I access the internet in Kerala?
When you arrive in Kerala, you can get a SIM for a short duration from any of the airports. It would be a good idea to obtain a good smartphone and install any of the best travel applications on Android or iPhone. Tickets to most sightseeing places can be booked on a first-come-first basis.
Where can I get liquor in Kerala?
In Kerala, liquor can be obtained from 5-star hotels and the shop-outlets of Kerala Beverages Corporation. Limit the amount you drink, especially that of liquor-arrack. Smoking is banned in public places; you would be prosecuted if you do public smoking. Public kissing is not accepted and frowned upon in Kerala.
Should I carry sunscreen lotion in Kerala
Glorious Kerala beaches welcome you and are amazing sites to be at, from February to May. Worried about harmful heat? Provide a blanket to your skin, from scorching sun rays, by using quality sunscreen lotion. Did you forget to pack it? You can get your sunscreen from any medical shops and shopping centres or malls in Kerala; sounds good? Thought so!
ALSO SEE – Top 15 Best Beaches in Kerala
Give priority to safety, while you are on the beaches. Listening to the advice of tourist-police and lifeguards would do a world of good to everyone. These people are well-aware of underneath rocks that can create a hidden current or a sudden depression. Bath and surf on waves after undertaking all the precautionary measures.
What is the dress codes in temples of Kerala?
Looking for a soul-searching spiritual experience? Visit temples in Kerala. Embrace simplicity with your dress code by adhering to the policies of temples. Leaving footwear outside denotes the utmost respect for the divine energy, which will lead your mind to a spiritual state. One of the famous temples in the capital city of Kerala is, Sri Padmanabhaswamy Temple.
ALSO SEE – Top 17 Famous Temples in Kerala
Overall, Kerala is such a wonderful place for a holiday and that too for repeat visits. Kerala has so many unique things to offer that there are repeat visitors who visit every year. The variety of experiences and
destinations in Kerala
can draw you closer to nature, closer than any of their places in the world. Truly, Kerala is one of the best places to visit, an opportunity no one should ever miss.
Explore Kerela's best sightseeing places and popular travel destinations with our Kerala travel guide.