Iris Holidays has been proud to host the famous British Actors – Timothy West and Prunella Scales for Great Canal Journeys Kerala, India.
We had been involved in designing the Great Canal Journeys Kerala show , figuring out the routes that will bring in the beauty of backwaters on the screen and other points of interest in Kerala during the British rule from the conceptualization stage.
Great Canal Journeys (GCJ) is a Channel 4 television series in which English actress Prunella Scales along with her husband Timothy West embarks on canal barge trips in various parts of United Kingdom and the world.
The most recent season of Great Canal Journeys was shot in India in the pristine backwaters of Kerala. Tim & Pru's journey starting in Kochi along the Kerala backwaters covered thousand mile network of water bodies flaunted by coconut palms on the shores and verdant green rice paddy fields that is exclusive for the Kuttanad way of life. The show follows the canals and backwaters in Kerala established by the British during their colonial rule made trading of spices and grains easier in olden days.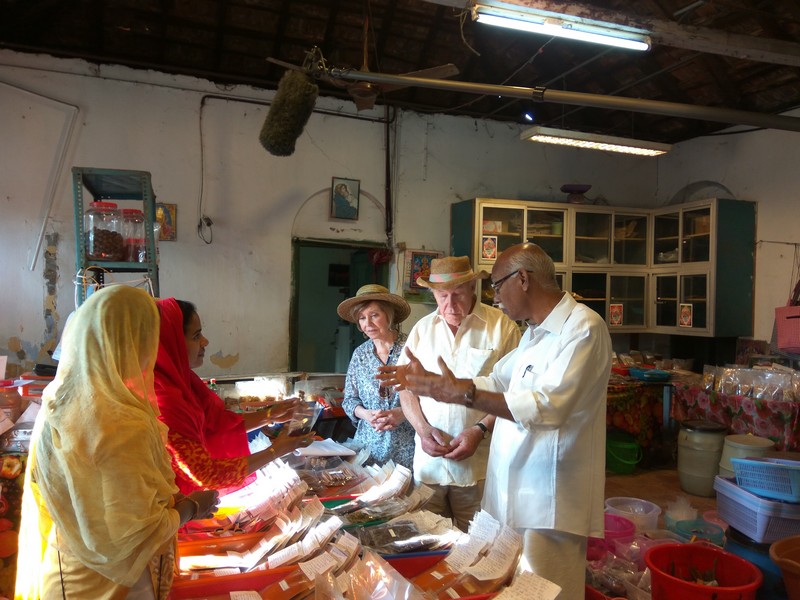 Time and Pru lived in a houseboat known as Kettuvallam in local language which were primarily a grain barges to transport harvested rice from the fields in the Old British days. A journey along the backwaters reveal simple and modest scenarios of village life that thrives in the region. They also interact with locals who work in major industries along the coastal route are fishing, coir making, rice and spices cultivation and backwater tourism.
ALSO SEE- How to Plan Your Kerala Backwaters & Houseboat Trip – The Complete Guide
backwaters of Kerala . In the show you can watch Tim and Pru pass school bus-boats, paddy laden cargo ships, and fishermen whose only tools are their hands to catch fish from the bottom of the backwaters. They explore a canal built by a local ruler to boost trade, make offerings at Ambalappuzha temple raised up out of the waters, and you can also watch Pru trying her dancing shoes to learn the traditional Kerlan 'dance of the enchantress' known as Mohiniyattom.
Great Canal Journeys Kerala in fact was what could be one of the most challenging voyage of Tim and Pru's lives and they proceed to Kollam to trace the old British rule in Thangassey a fort near Kollam cost.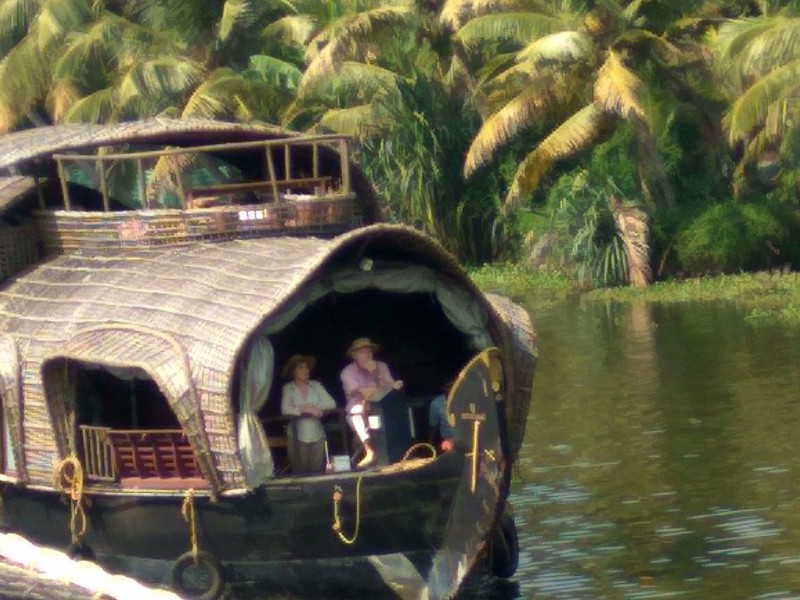 >h3>
We had been fortunate to realise during the shooting that Great Canal Journeys is about Timothy and Prunella's rejuvenating journey of companionship as well in addition to canals. They have been married for 50+ years. They grew up watching boats and canals in England, and the show provides them a chance to revive their passion for water canals. The couple enjoys some peaceful moments together gazing at beautiful sunsets and charming sceneries as their boat navigates through narrow waterways all across the world. They hold each other's hands while they are fighting some old age related health concerns. During the Kerala journey, Tim was amused to watch Pru enthusiastically take up lessons of traditional Kerala dance form 'Mohiniyattam' or the 'dance of the enchantress'.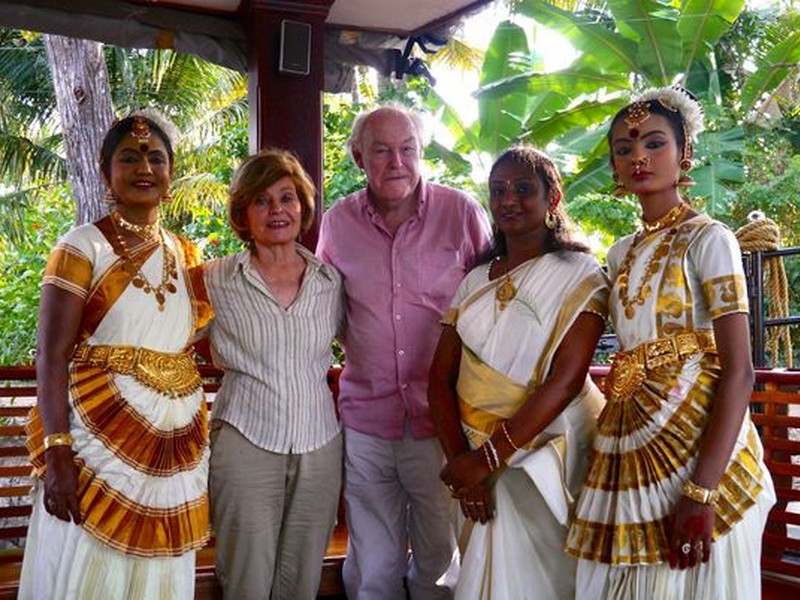 Great Canal Journeys Kerala Overview
From Kerala they left the safe confines of the canals, and headed out into the unknown waters of the Brahmaputra river in the far north east of India. Unpredictable and wild, it's now rarely navigated, but in colonial times the river boasted a regular steam service carrying tea, bound for Britain.
Pru, during one of her public appearances had vowed that he would not let her disease top her from working. Tim had mentioned that the effect of Pru's condition makes communiation difficult between them which is frustrating at times. Tim & Pru was presented with the Bargees of the year award by satirical magazine The Oldie.The GCJ series became a surprise hit among the viewers while Tim & Pru had a pleasurable hobby time out there in the canals.
The couple has started to feature together in the GCJ series since 2014 and you can read more details in the Wikipedia Page.
Following are some of the canal routes that the couple featured in before visiting Kerala in 2017:
o Kennet & Avon canal, Canal Du Nivernais (France) in Mar 2014
o Oxford canal, London Ring, Canal du Midi (France) in March 2015
o London's lost route to the sea in October 2015, Birmingham to Braunston, Shannon Erne Waterway in November 2015
o The Gota canal (Sweden), Stockholm and Archipelago in March 2016
o Venice, Amsterdam, Leeds & Liverpool canal August 2016
o Bristol & North Devon October 2016, The Caledonian & Crinan canals November 2016
According to Tim, they both are getting more leisure time for the GCJ series as their career graph is gradually coming down. Tim who is 82 and Pru who is 84 are proving the world that age is never a barrier to do anything which you are enthusiatic about. Only a right postitive spirit and mindset are required to make your dreams become reality.
The season 7 of Great Canal Journeys, a 2×60 series by Tim & Pru featuring Kerala backwater canals will be aired on June 18th in Channel 4. Do watch the show and let us know whether you enjoyed Great Canal Journeys Kerala through the comments.