Kerala takes pride in its rich cuisine, shaped through the years by a delicious mingling of Malabari, British, French, and Arabian influences. There are dishes like Puttu, Appam, Idlis, etc are the food to try when you travel to Kerala but when you are in Kerala you can have a culinary experience like the Keralites and here is a list of Best Restaurants in Kochi to enjoy Traditional Kerala Food. Let us take you on a culinary journey through the city with our selection of top 5 restaurants in Kochi.
Best Restaurants in kochi
Mullapanthal Toddy Shop is not a shaapu (Toddy Place) in its true sense but a great place that serves authentic Kerala traditional food. This is right by the backwaters, and water birds can be viewed while sipping toddy along with tasty Kerala food. The colorful ambiance and the age-old experience in serving quality South Indian food make it one of the best restaurants in Kerala. If you ask any Keralite they will describe a shappu as a ramshackle shack in a village with diapidated chairs where women cannot enter.
However, Mullapanthal has private cubicles that make dining here a family experience which provides a great dining experience for the entire family with platefuls of the choicest meat cooked in traditional Kerala style along with bottles of toddy. The combination of karimeen curry and kappa (baked tapioca), tender rabbit meat, wrapped in pepper and spices, Karimmen Pollichathu (fish clothed in spices and cooked in a plantain leaf), and Karimeen fry are the well-known dishes of this Toddy Shop.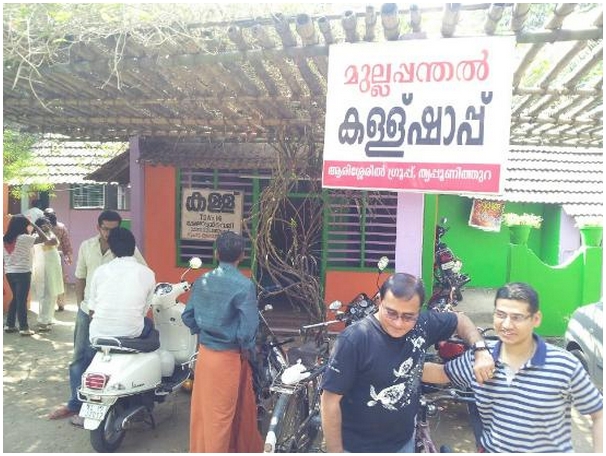 ALSO SEE Food in Kerala To Try When you travel
Kayikka's Rahmuthala Hotel is in Aanavaadal at Fort Kochi, Mattancherry, and is well known for Biriyani among the people in Kerala. The name of this hotel which was started in 1948 is Rahmuthala Hotel but this became famous after the name of Kayikka who started this hotel and the specialty is the Biryani that is cooked in pure ghee. If you go on Friday, you will get fish Biryani and on Tuesday, prawn. On all days it's chicken and mutton biriyani is available. Dates pickle is another specialty of this restaurant.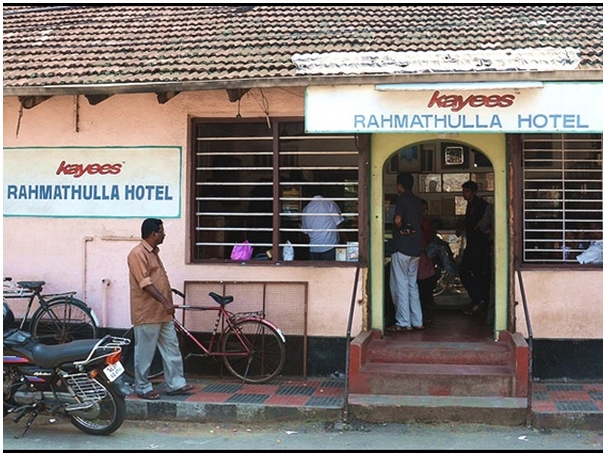 Dhe Puttu is one of the latest additions to the restaurants in Kochi and is named after Kerala's time-honored dish which was selected as National Geographic Magazine as the best breakfast in the world. Your search for the best restaurants in Kochi to indulge in the local cuisine ends here. The restaurant serves puttu in various ways like mixing meat, fruit, and even chocolate to the basic mix of ground rice and grated coconut. Puttu is accompanied by sweet black coffee and is served hot in stylish bamboo trays and the experience is definitely deluxe and chic. Puttu is steam cooked and is safe for diabetics as well as those who have hypertension and high cholesterol as well.
Dhe Puttu is surely one of the best restaurants in Kerala and has an innovative menu that offers the best Kerala cuisine to tingle your taste buds.
Read the Indian Express report on Dhe Puttu Experience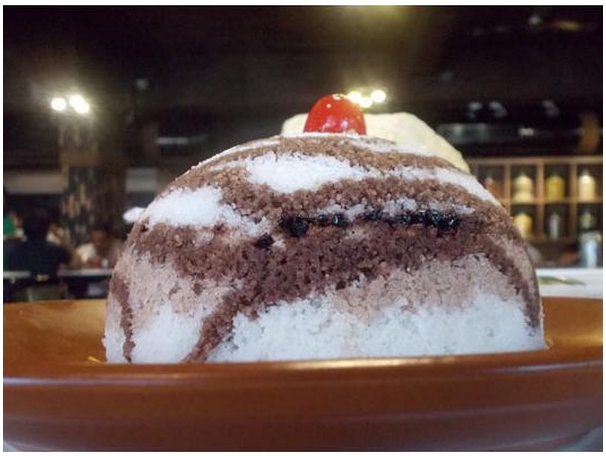 Shala restaurant is in a beautiful and tastefully restored historical building in Fort Kochi and is run by the same owners as Kasi Arts Cafe. The restaurant in which traditional Kerala food is cooked by housewives has a very limited menu of five dishes cooked by the housewives — recommended are the Malabar prawn curry, kingfish steak, and the vegetarian special, which changes daily — but they do them well.
There are over 60 restaurants in the Fort Kochi region but tourists prefer this eatery because of the rare taste and quality of the traditional Kerala food prepared by three housewives. Shala can serve only 30 guests at a time and it is not uncommon to see long queues outside this restaurant which is in the Fort Kochi area near the ancient Jewish synagogue in its vicinity and the area's exemplary Dutch architecture. Here is a more detailed report on what to expect in the Shala Restaurant.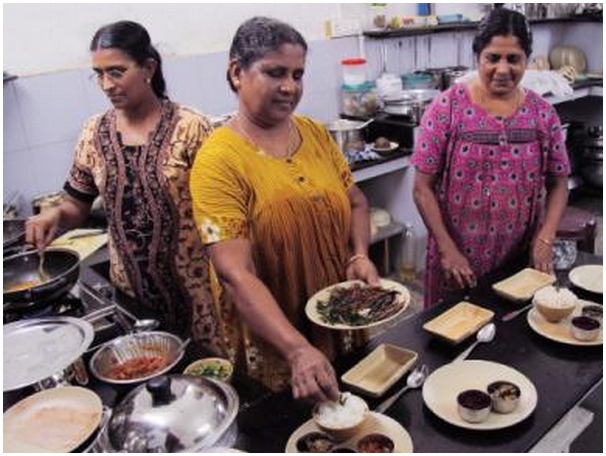 Menorah restaurant in Koder House is a must-visit for seafood lovers and is famous for its cordon bleu cuisine and also has the rare distinction of being the only restaurant in India to serve Jewish food. This restaurant is close to the Chinese fishing nets ensuring a constant supply of fish for the seafood platter which is the most well-known dish at this restaurant this makes it one of the best restaurants in Kochi to enjoy traditional food.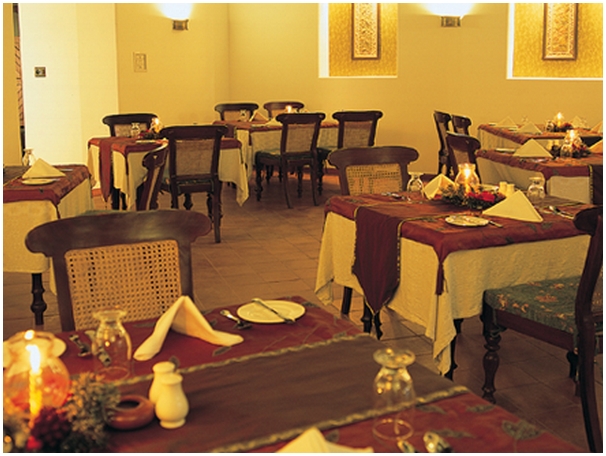 These are some selected best restaurants in Kochi to enjoy Traditional Kerala Food.
These top 5 restaurants in Kochi are sure to serve you some of the best delicacies that you would relish.
Kochi is one of the most beautiful places in Kerela and it is more than clear that it has some of the best restaurants in Kerala too. Are you aware of any other restaurants, please comment below.