If you were to ask us, where to head for New Year 2020 , we will certainly say that you must visit Kerala for 2020 New Year Celebrations. Kerala is one of the most happening New Year party destinations not only in India but across the world. Kerala also offers a chance to celebrate New Year and Xmas in the sunny outdoors in hill stations, beaches or backwaters . Tourists from across the globe can be seen in Kerala if you are here during New Year 2020 Celebrations.
January 1, 2020 , the New Years Day is a Wednesday and it is going to be a middle weekend that will kickoff 2020. If you are planning for your X'mas and New Year 2020 Celebrations in Kerala, here are some tips from us on how best to make this new year a memorable day.
ALSO SEE- 6 Awesome Places to Celebrate Xmas in Kerala
While cruising in houseboat is an appealing way to celebrate new year that is unique to Kerala, you will be in for an awesome treat if you attend Cochin carnival or the burning of the gigantic Pappanji or a Giant Santa Claus in Fort Kochi beach. When you attend any new year party in Kerala you'll find everyone in an enthusiastic party mode, locals and tourists alike and the sun doesn't set on the New Year celebrations in Kerala.
Varkala, Kovalam or Fort Kochi will be among the best places  to spend the New Years Eve 2017 in Kerala. However if you ask us to pick one place we would surely pick Fort Kochi, simply because of the carnival celebrations on the day of new year 2020 which falls on a Wednesday, January 1, 2020.
In Kochi, burning of Pappanji or a giant statue of Santa that marks the start of a new year.Burning of Pappanji, is a 500 year old tradition to mark the end of Xmas and New Year festivities which was started when Portuguese established its first base in India at Kochi as part of Portuguese New Year celebrations.This is usually celebrated in Fort Kochi beach and nearly a hundred thousand people attend the celebrations in the beach every year.
Check out Best beaches near Kochi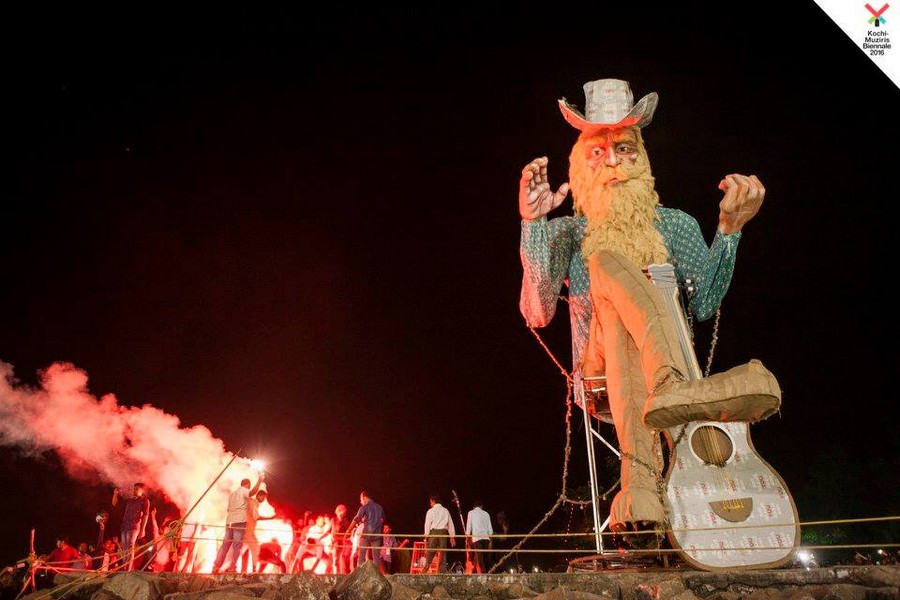 Cochin Carnival is hosted every year in the last week of December and it runs with the New year and ends with a massive procession on New Year's Day through Fort Kochi. The highlight of the carnival is the massive procession on the New Year"s Day. Led by an embellished elephant and accompanied by drums and music, the carnival is a moment to behold and stays with you….well….until the next year! There is also staging of different South and North Indian folk dances during the festivity.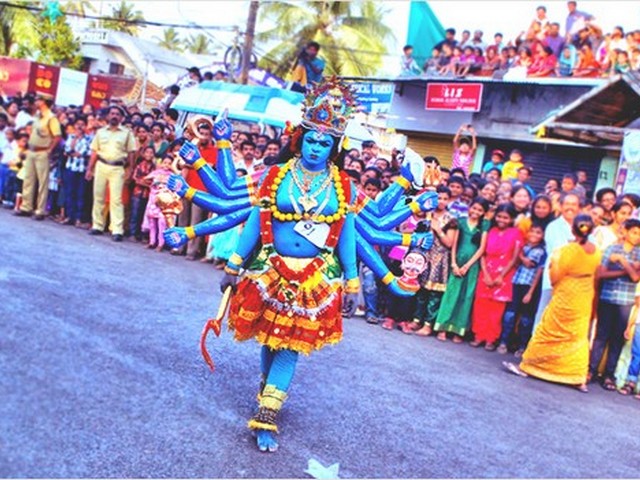 Preparations begin months in advance for hosting the carnival games, fairs and partying. Dressed up in fancy costumes, everyone including the children are seen bursting with enthusiasm and unbridled energy. The available space on the streets host impromptu competitions and multifaceted celebrations. Kalam Vara (floor drawing), tug-of-war, bicycle race, swimming in the sea, beach volleyball are some of the programs that take place during the Carnival.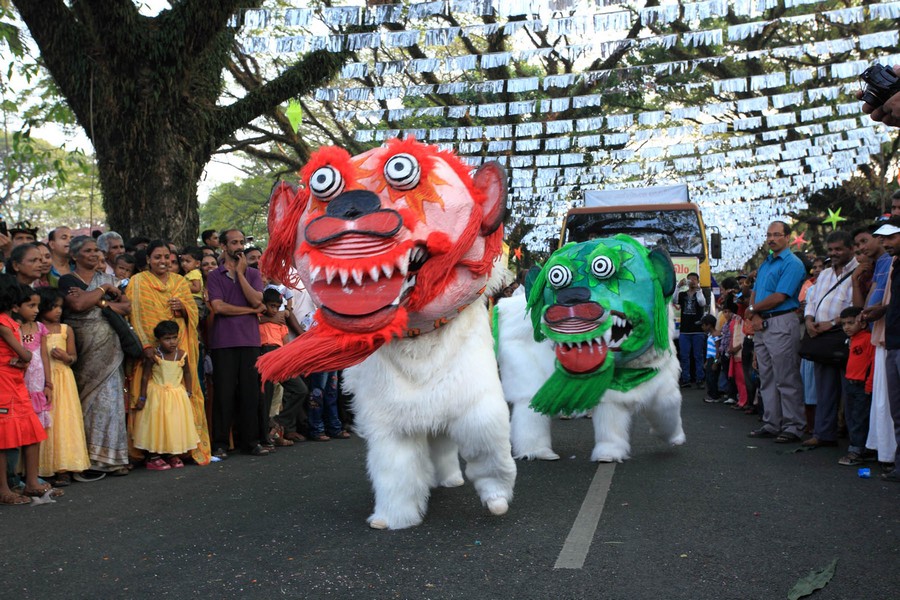 How did Cochin Carnival Start?
The carnival has its roots in the 1500-1600 era when the Portuguese colonialists were the rulers of the pepper and spice trade running out of India. Cochin was their head quarters and as is to be believed, the New Year parties of the Portuguese were all night affairs and an event to show case their wealth and style.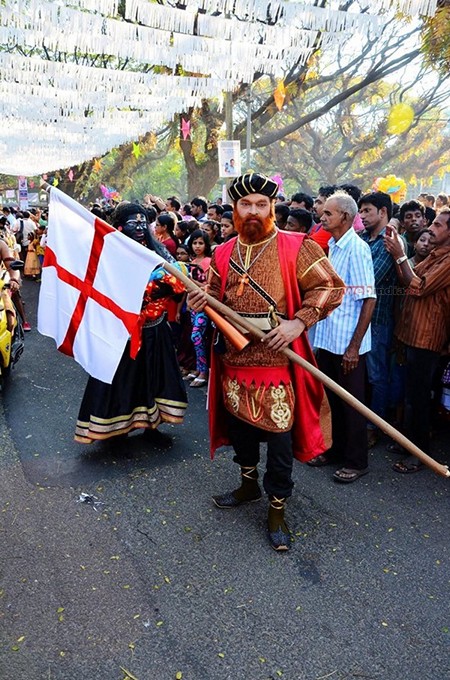 The Dutch took over Cochin in mid 1600 and they and many others who came after them were mere enactments of history. But what the Portuguese began as a New year party has come to stay and has now turned into a gala carnival quaint and sweet in its Indian setting.The carnival is not on the grand scale of the Rio spectacle but smaller and has a heady mix of the New Year festivities with the old and the conventional themes and culture of India.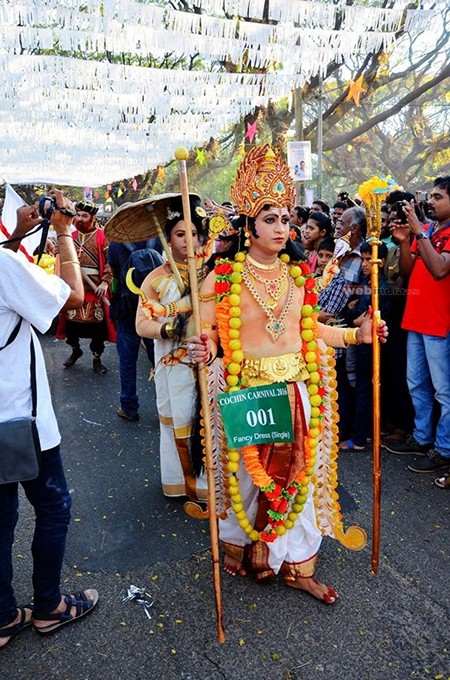 The Kochi Fort that was previously erected in Kochi by the Portuguese serves to be the nerve center of all the invigorating commotion and non-stop merriment that accompanies the Cochin Carnival. Entire city of Kochi just cast away all their worries and vexations and get drenched in the unadulterated spirit of the Cochin Carnival.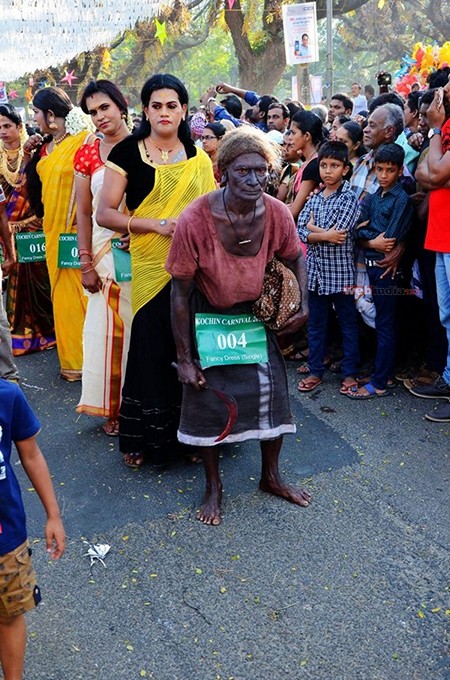 The commencement of the Cochin Carnival in India roots back to the period when colonialism ruled supreme in Kochi. It has been conjectured that the Portuguese rulers greeted the New Year in a truly grand fashion. Absolutely dazzling ceremonial elegance and unparalleled splendor marked the parties and fiestas that were conducted by them so that they could celebrate to their heart's content.Although times have drastically changed, but this age-old tradition and unique style of celebration has lived on through aeons and eventually got aggravated in the year 1984, when it was bequeathed with the title of Cochin Carnival of India.
This fervid fete regarded as Cochin Carnival is characterized by five principles namely peace, progress, environment, participation and adventure. The Kochi Fort is adorned in such a delectable way that the on-lookers get spellbound instantaneously. Large flocks of enthusiastic native folks conglomerate here, clad in exotic colored attires to add that special touch to this magnanimous event.
In addition to the usual procession, Events like Sea-Swimming, Beach Volleyball, Beach Football and Beach Bike Race make the Cochin carnival more interesting and amusing. Even prizes are awarded to the competition winners. On the New Year's Day elephants are brought out on the roads and the tunes of the instrument known as 'Panchavadyam' reverberates throughout the city.
Check Best beach Resorts in Kerala to celebrate new Year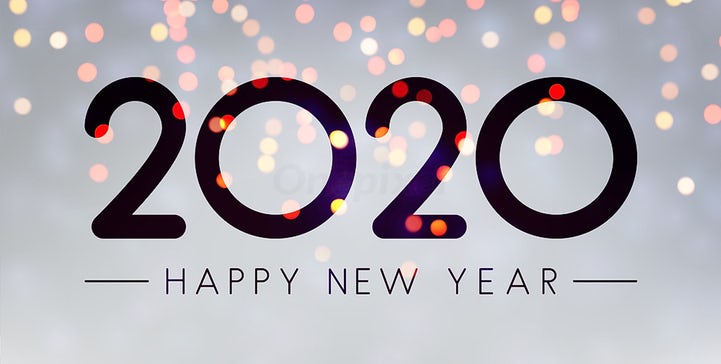 New Year 2018 in Kochi (last year )was also marked by the Kochi-Muziris Biennale which was also a major factor for attracting domestic and international travelers. Art lovers from around the country and abroad visited Fort Kochi for the first Kochi-Muziris Biennale in 2015 when it was started and every year number of visitors are only increasing.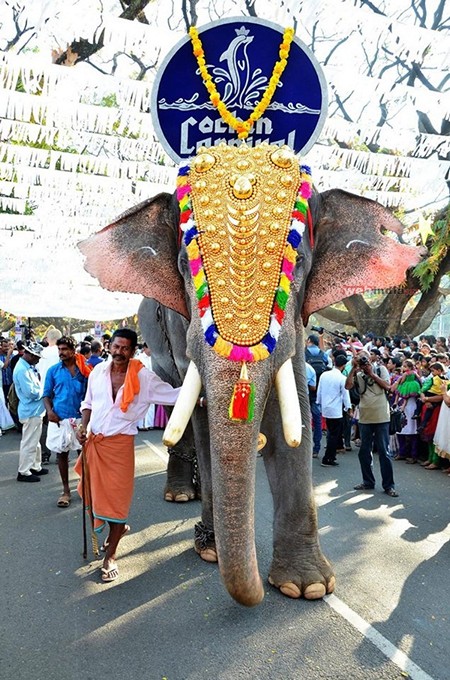 The Vasco Da Gama square and the streets are dotted with makeshift shops selling kerala souvenirs , artificial jewellery and traditional garments in New Year and if you are planning to go for New year Parties in Kochi in 2020, you need to book much in advance.
If you are not in Cochin, don't worry. Most hotels in Kerala have grand New Year parties with live band and DJs. If you are already booked with  a hotel , check the rates to see whether the Grand New Year Ball rates are included with the room rates. It is a compulsory inclusion in most New Year itineraries. However be forewarned that tickets will be expensive to get into any new year ball and stags are not allowed.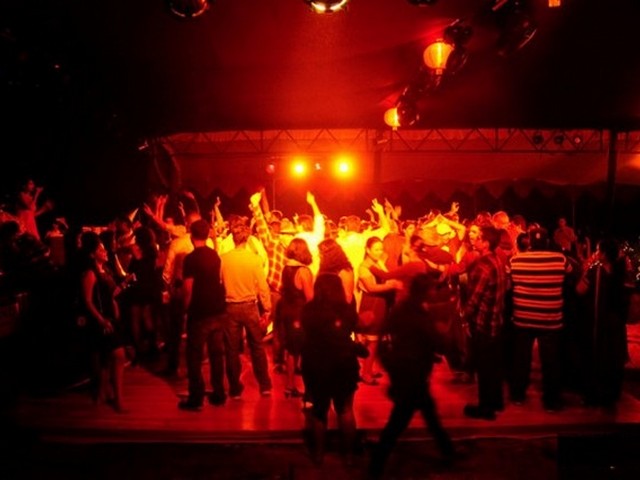 Kerala may be one of the most ideal destinations to celebrate new year and December – January is cold and comfortable and is ideal for sightseeing in Kerala. There is no snow and it will be comfortably cold. However it is better to book hotels and resorts early for your New Year in Kerala as this is the peak season and the rates of resorts are very high and climate in Kerala is ideal for a holiday. New Year has good climate for houseboat trips in Kerala , bird watching, fishing and canoeing.

New year is the peak tourist season in Kerala and most of the resorts and hotels in Kerala will be sold out in advance . It will be prudent to book your New Year and Xmas Packages in Kerala in advance to ensure that you celebrate the new Year without any hassles as Kerala is one of the most popular tourist destinations in the world for New Year Celebrations.
If you are travelling to Kerala you can find that most of the resorts in tourist destinations across Keralawill offer a grand gala dinner to celebrate new year with five course of seven course meals with popular food in Kerala included as an attraction.
Wherever you are , whatever you do. Enjoy the New year in 2020 :). Every one at Iris Holidays wish you a very Happy New Year 2020 and here is our new year gift to you, get a FREE quote for your New year in 2020 in Kerala if you are thinking about planning your holiday in Kerala by clicking on the button below.

---
Want to book a holiday in Kerala ? Contact us Today for a FREE Holiday Plan